Finding ways to get new ecommerce customers to visit and then purchase from your ecommerce store is no easy feat, especially if you're just starting up. And things don't get any easier if you're competing against well-established retailers.
The fundamentals of the successful acquisition of ecommerce customers
A site fundamental, like them or not, is the facility for visiting – potential, customers to offer you their contact email address via a pop-up. Human nature leads us all to want to communicate with each other, and this is an offering of trust from them to you.
Beware though, a day later when you send your first email, some will have forgotten and you will get a vicious denial from a tiny minority when you first use it. Luckily the vast majority remember, and it helps you develop a thick-skin you sometimes need in this business. Do not under-estimate the value of such an obvious solution, it is a gold-mine of data, and you omit it at your peril.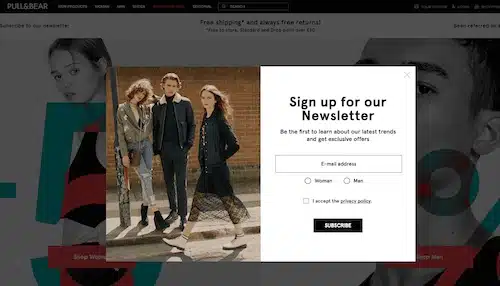 Optimise your site to make use of the right keywords
Adding content is an absolute necessity to your overall marketing strategy to increase traffic. Adding products is the highest rewarding as commonly searches are about specific products not generic brands. For example you are more likely to feature highest, soonest by the greater definition of the search term, i.e. Chanel jacket, cotton, tweed, blue, rather than just Chanel jacket.
Products are therefore of greatest interest to consumers, and naturally therefore for Google. Each SKU – colour, size, item code definition, all add to your site's overall SEO performance. Therefore it might be often overlooked, but the more products your offer the higher the ranking of your site.
However, and this is the tricky bit, it enhances those search terms to offer more than just the products, by writing features about them. People interested in something, like to read about that item. You should consider it part of their decision making process. What they want is for you to convince them why they should make that purchase, above and beyond merely offering it – in stock.
The power of the moving image – YouTube
Remember Google partner with YouTube. In a world of 24-hour television, we are now all indoctrinated with the moving pitch, even when we don't know it's happening. Simply pick up your product, and feature it, somehow.
But feature it in it's best light, sunny days are always a bonus, and you're not selling the product, you're selling what it would bring to the consumer should they buy it. Naturally beauty products make you look younger, fitter, leaner more beautiful etc. So obvious when you know. In this example, it is important to remember you are asking people to use your products on their skin, so care to detail the contents and their benefits are also important, as well as a legal caveat.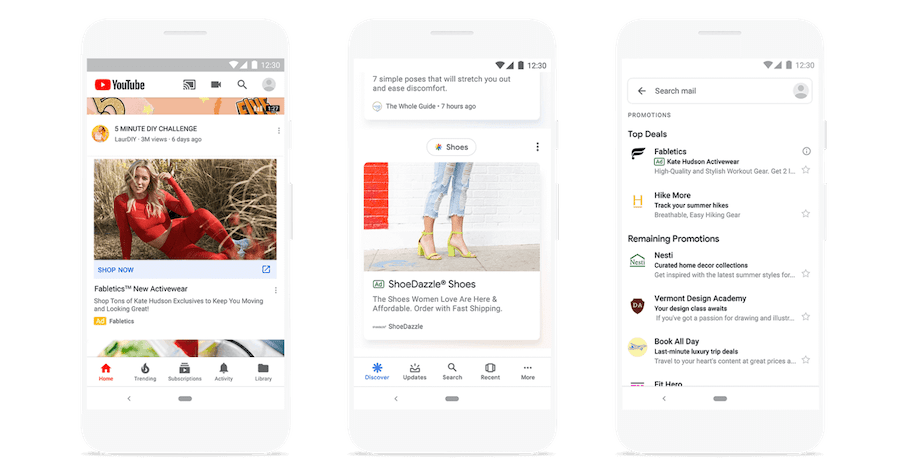 Likewise new clothes are a natural and inspirational step-up. The suit isn't just the value of its component parts, material, cut etc, it turns the man into James Bond. (Apparently he wears Brioni suits nowadays – or at least he does when he's back!)
We all feel the successful entrepreneur in new gear. We all have greater respect for ourselves when we feel good, and therefore the pitch of any product is that aspect. Sell the dream not the workings.
That's why it's important that you optimise your online store for different keywords, as it's one of the most important Google power words. And a good place to start with is looking at which search terms your website is already ranking on.
Use 80/20 Rule to Focus on Top Conversion Sources
Next up, you can use the 80/20 rule to focus on your top conversion sources and bring in more traffic. And if you're wondering what the 80/20 rule is, then it's where 80% of your results come from 20% of your effort.
So, when it comes to increasing your online store traffic, you can work smartly and find different ways of attracting more visitors by partnering with websites, submit guest posts, or workout deals like exclusive discounts.
Promotion, Incentives, competitions, discount sales – building interest
Viral giveaways are a great way of attracting visitors to your site. With Giveaways, you can also boost your social followers, increase brand awareness, gather leads, and have an effective list strategy.
Giveaways provide an incentive for users to visit your store and participate in competitions. And you can offer multiple reward points if they share your post on social media, invite more people to participate, or provide an email address.
RafflePress is the best WordPress giveaway plugin you can use. It's super easy to use and using its drag and drop builder, you can create amazing giveaways for your site.
Promote Products Based on Your Audience's Interests
If you're looking for ways to drive traffic to your online store, then you should know what your customers like. By figuring out their interests, you can add products that they prefer and also create content around those interests to boost your web traffic.
Optimise Your Online Store for Mobile
Sadly many ecommerce owners only concentrate their optimisation for their desktop and ignore mobile. Retailers typically work from their desk and therefore it's an anomaly for you to go and look at your site as your consumers do, via a mobile phone. If you make it a standard rule that your developer covers your back on this one, it avoids howlers later, especially if something is missed and allowed to endure for way too long.
To get more visitors, you need to ensure your online store is optimised for mobile. In fact Google has now gone mobile-first, which means it will rank websites that perform well on mobile higher compared to those that don't.
Partner with Top Referrals
While creating killer content on your site is necessary for engaging loyal customers and attracting new people to click on your site, do not underestimate the power guest posting has on your site traffic either.
If your guest post is published, you typically receive a link leading people back to your website. In addition, you also get backlinks within your content that once clicked, drive those interested back to your online shop.
Don't forget to check out Brand Ambassadors the ultimate Guide.
Run polls and surveys on your ecommerce site
To get more visitors to your online store, you can run polls and surveys. They help to increase engagement, as people love to express their opinion and talk about themselves. Psychologically it suggests your direct and personal interest in them, as an individual, too.
So, you ask your visitors about which products they like, how was their experience, would they recommend them to others, and other similar questions. Or you can get them to rate different product categories in a poll.
And you can offer rewards or additional discounts if they share the poll or survey with their friends. This way you can get more people to visit your store. After you're done with the survey, you can send out a press release and create a blog post to share the results.
Invest in Google Ads
One of the fastest ways to drive traffic to your ecommerce site is to pay for it. Luckily, even those on a limited budget can afford to pay for some advertising using Google Ads. Here is a list of the top UK and US Google Ad agencies to consider.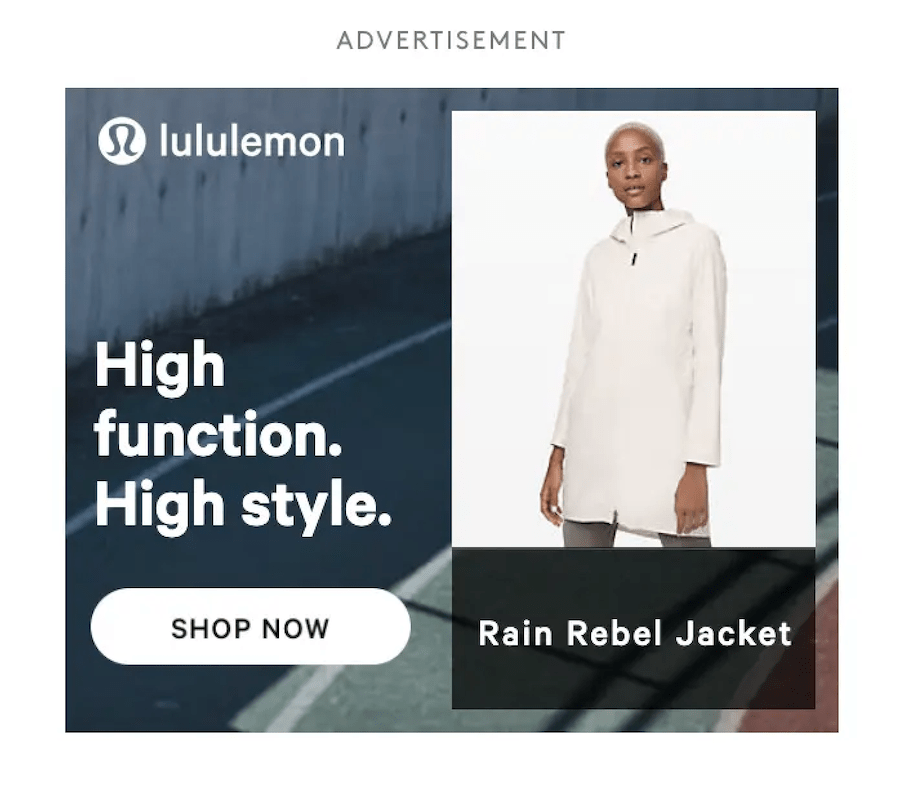 Google Ads is a pay-per-click advertising method designed to draw more people to your site. This means that you only have to pay for your ad when someone clicks on it, views your video or calls your business.
There are several ways to take advantage of this advertising strategy:
Show your ecommerce shop's ads in Google search results
Display text or banner ads in Gmail, on websites, or in apps
Showcase video ads on YouTube and target your audience based on their interests or demographics data including age and location.
Promote your online store's app across Android and iOS devices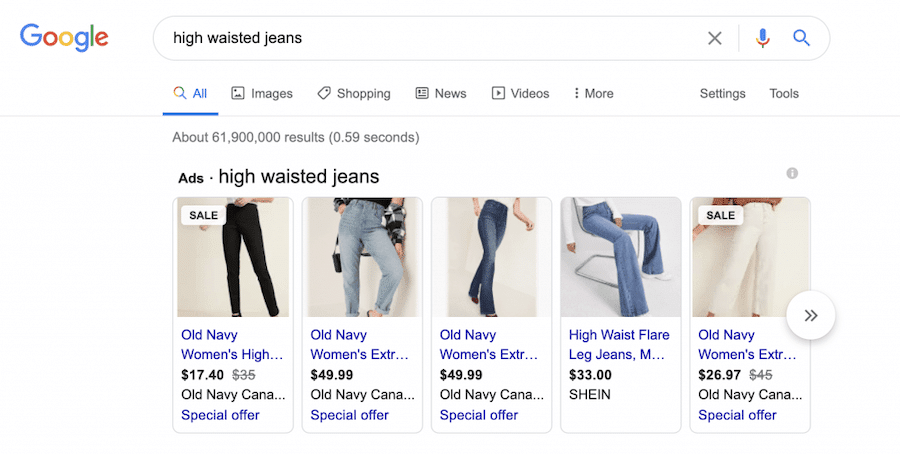 It's imperative to properly track the performance of your ad campaigns and optimise them to boost your ROI. In some cases, Google Analytics fails to identify your campaigns, making them less effective. For proper ads tracking, you can add UTM parameters to your landing page URL.
Lastly, set your pay-per-click budget before going live so you never go over your allotted budget.
Run an Email Marketing Campaign
It should come as no surprise that building an engaging email list is one of the most effective methods for driving traffic to your online shop.
One of the biggest mistakes you can make as an online shop owner is to focus so much on attracting new customers that you forget about everyone else.
You can launch email campaigns to target new customers that have never purchased from you before, existing customers that have purchased from you in the past, and even lost customers that abandoned their cart sometime during the purchase process.
Using predictive personalisation software (PPS) you can create a personalised marketing campaign addressing the personal needs of each individual user. For example, you can encourage new visitors to sign up for your list, target existing customers with personalised promotional campaigns, and even target abandoned customers to complete their transactions.
Autonomous predictive personalisation delivers the highest ROI
There is a shortcut to make people know, like, and trust you. It is an opportunity to implement something highly rewarding which you could implement immediately. Most consumers want to buy from people or brands they know and trust. How you prove to them that you are worthy of that status is the key.
The answer is personalisation, not segmentation which lumps people together – segmentation is not personalisation.
Generative AI predictive personalisation (GAIPP), sells more than ever experienced before. It grabs huge chunks of visitor retention, add enormous value to you email strategy (without having to offer any discounts), improve your customer retention rate, generate more loyal customers, grow your average order value, and kick a huge hole in the value of product returns. there is nothing else that compares.
Would you be surprised to learn that your customers expect you to know who they are when they return to your website? Accenture surveyed over 8,000 consumers about personalisation, and 91% answered that they are more likely to shop with brands who recognise, remember, and provide them with relevant offers and recommendations.
This is important because most ecommerce brands are trying to catch the same fish as everyone else. The standard ecommerce playbook is made up of email and influencer marketing, affiliate programs, and Facebook, Instagram, and Google advertisement.
Attention is already a precious commodity. And contrary to popular belief, our attention spans are not declining. We are just becoming better at filtering out — and quicker to dismiss — what's not interesting to us. This is where predictive personalisation comes into play.
SwiftERM is a Microsoft Partner Company. We offer a free months trial of GAIPP.
To read more articles to help your ecommerce success we offer a full Index here.