Top 10 Google Ad-Word Agencies in the US. As Google is the largest and most trafficked site in the world, it's imperative that you have a Google advertising strategy. Finding the best Google Ads consultant, though, is a challenge. That's why we've created this list of the best Adwords PPC agencies for you to review.
SmartSites is a full-service digital agency located in Paramus, N.J. Founded in 2011, SmartSites has a team of nearly 100 designers, writers, developers, marketers, and problem solvers who work tirelessly tomake websites successful. SmartSites offers its clients creative ways to build, plan, and promote their website. They focus on web design, PPC marketing, and organic SEO.
equalizer $1,000+
group 10 – 49 Employees
place Paramus, NJ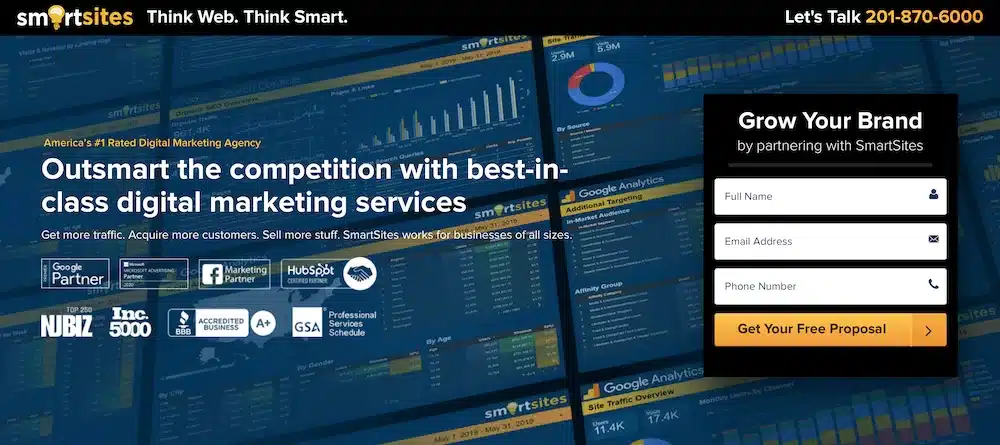 The SEO Works provides digital marketing, websites, and paid social media to clients across the UK. Based in London, the team of about 35 content managers, link builders, brand managers, and online marketers specializes in SEO, advertising, and web design. The SEO Works is a Google Partner Specialist for SEO and PPC and is Bing Ad accredited.
equalizer $1,000+
group 10 – 49 Employees
place Sheffield, United Kingdom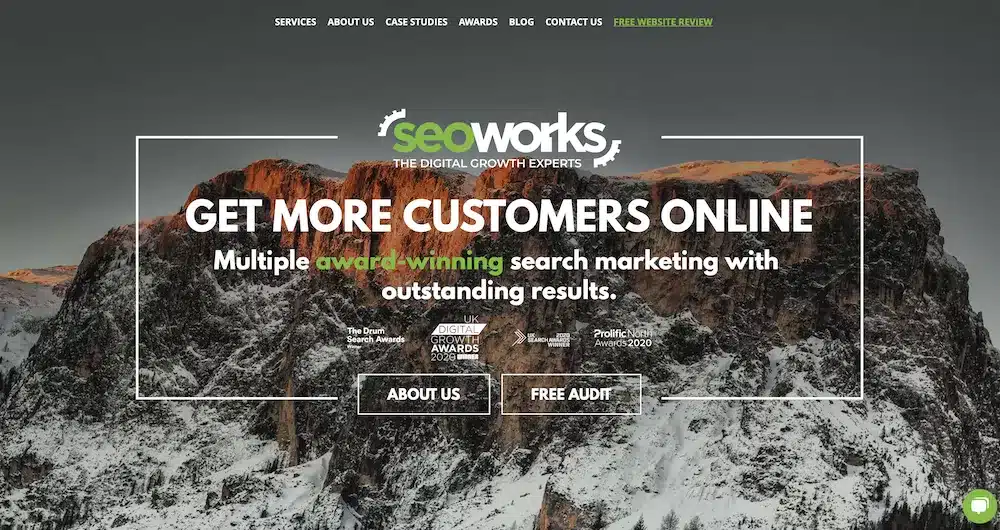 Chair 10 Marketing helps businesses drive profitable growth through digital marketing. Their award-winning team works to carefully understand a client's business and then craft and execute digital marketing programs to exceed the client's goals. The company was founded in 2006 and is located in Seattle, WA. It has about 30 employees.
ualizer $1,000+
group 10 – 49 Employees
place Seattle, WA

3 Media Web is a digital firm with nearly two decades of experience in digital marketing and web design. Founded in 2001 in Hudson, Mass., the team of 20 employees specializes in web development and design, SEO, PPC, social media, and content marketing.
equalizer $25,000+
group 10 – 49 Employees
place Marlborough, MA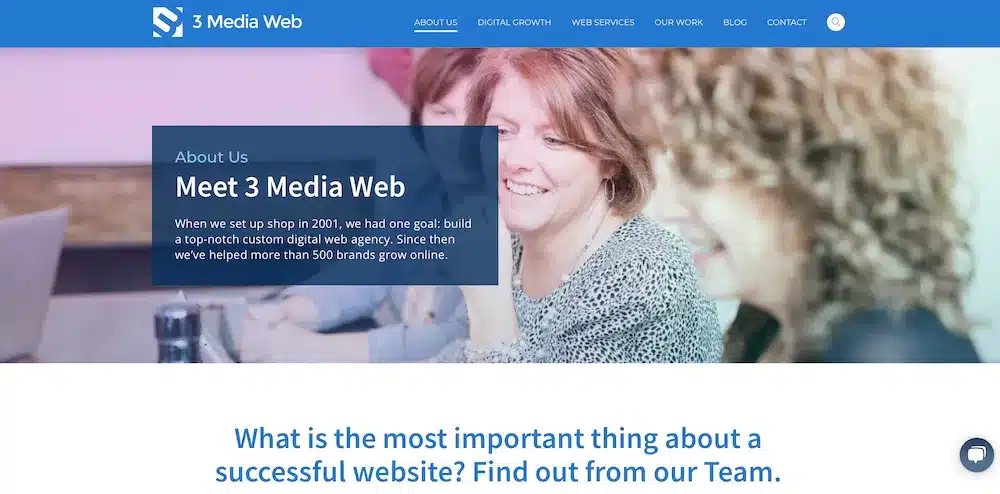 WEBITMD is a growth marketing and sales agency that delivers an engineered approach by combining marketing strategies with sales technology and automation. They were founded in 2008 in Los Angeles and have offices in New York City and Dallas. They specialize in digital strategy, inbound marketing, SEO, and paid media.
qualizer $1,000+
group 2 – 9 Employees
place Los Angeles, CA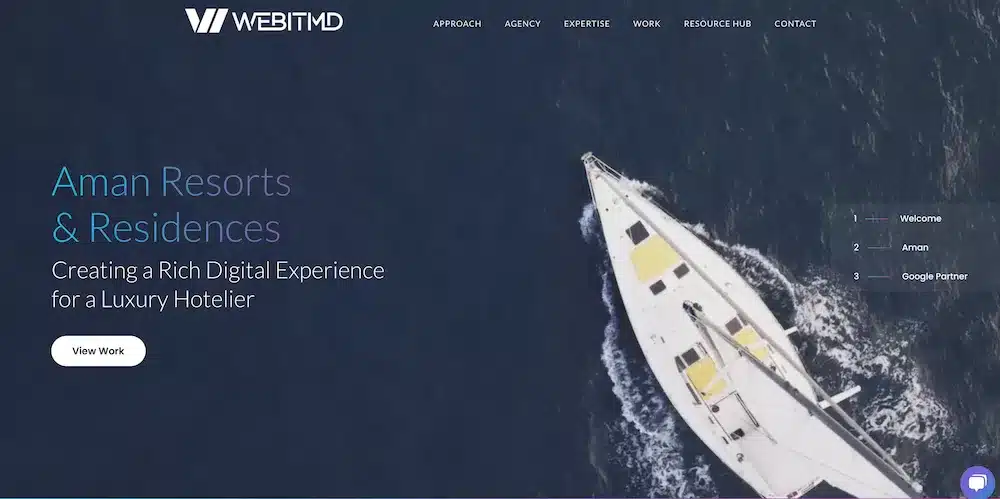 Located in Denver, Inflow is a marketing agency that was founded in 2003. With nearly 50 employees on staff, the agency specializes in a variety of marketing services, including SEO, PPC, conversion optimization, and social media marketing.
equalizer $1,000+
group 10 – 49 Employees
place Denver, CO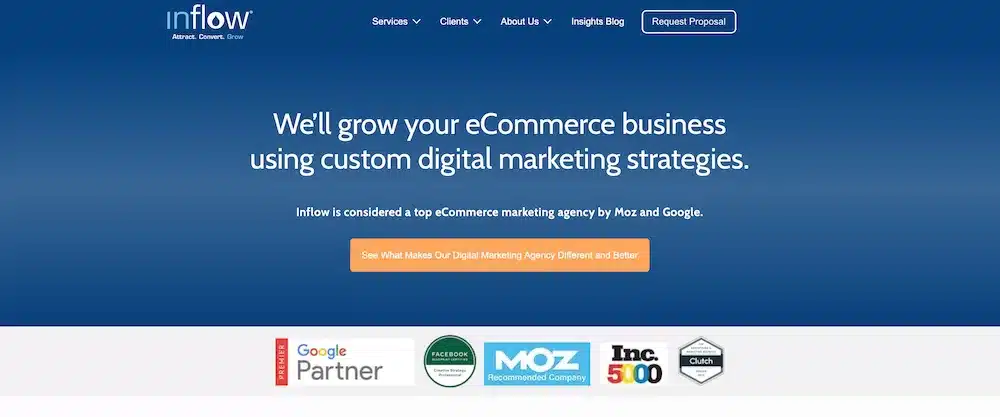 Jives Media is a marketing agency based in San Francisco. Since 2012, they have offered their services in advertising, email marketing, and SEO solutions for small and medium-sized businesses alike. The team of 10 includes web designers, growth hackers, and brand strategists.
equalizer$1,000+
group10 – 49 Employees
placeSan Francisco, CA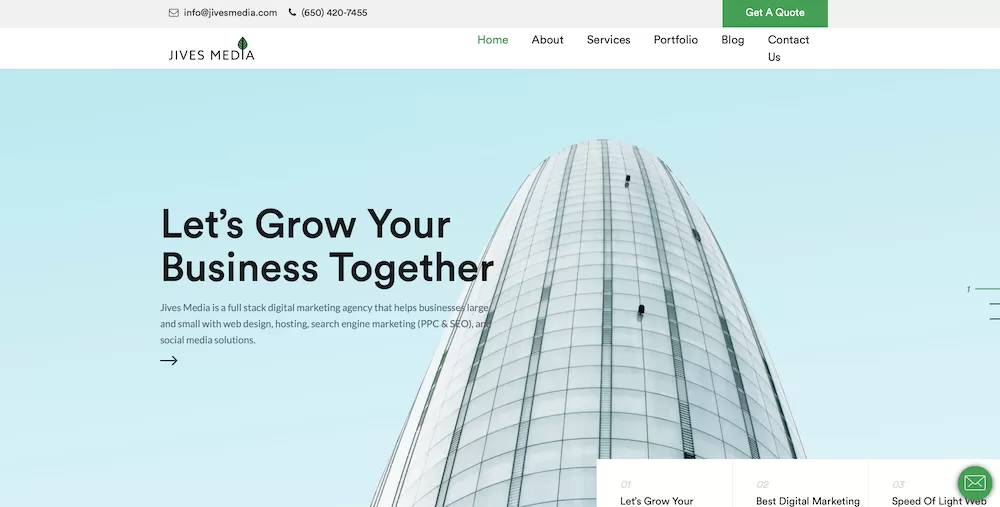 This Utah-based agency has a marketing team of 50+ that has conducted over 2,500 marketing campaign audits since 2011. Disruptive Advertising specializes in traffic, conversion, and analytics to help its clients outperform their competitors.
ualizer$1,000+
group50 – 249 Employees
placeLindon, UT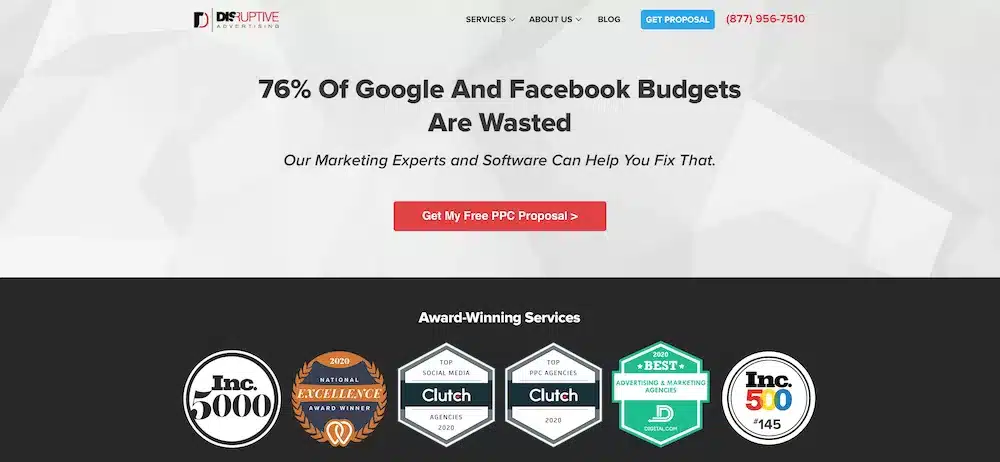 KlientBoost is a digital advertising and PPC management company headquartered in Costa Mesa, Calif. Founded in 2015, the company has a team of 64 people who exclusively provide PPC, CRO, and social media marketing services. Their clients are mid-market businesses, but they work with some small and enterprise businesses. The businesses they serve are mainly in the business services and e-commerce industries.
equalizer$1,000+
group50 – 249 Employees
placeCosta Mesa, CA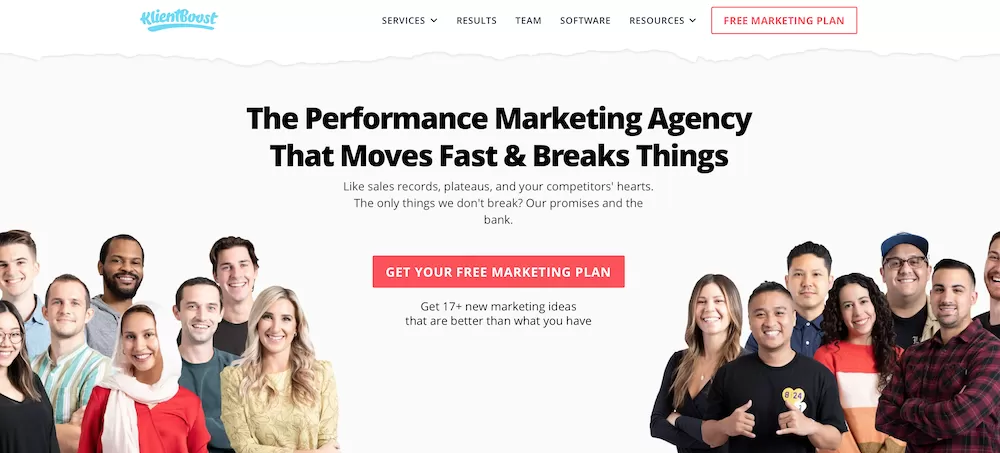 AdVenture Media Group is a digital advertising agency with nearly two decades of experience with PPC advertising and conversion optimization. Founded in 2011 and headquartered in Hewlett, NY, AdVenture Media Group has a team of nearly 15 employees. They work with businesses of all sizes from small to mid-market to enterprise.
equalizer$10,000+
group50 – 249 Employees
placeWoodmere, NY