Whether it's creating Christmas marketing campaign ideas, or researching the products set to fly off the shelves, there's plenty retailers can do to prep in advance for the so-called Golden Quarter. In fact, for many business owners, Christmas preparations are an entire year in the making.
When done right, the festive period can be the most lucrative time of year – so how ready are you?
In 2020 and 2021, UK shoppers spent around £25 billion on Christmas gifts – but not necessarily in December. According to a recent survey, over half of Brits like to start Christmas shopping from October, and 23% start by September. If you want to take advantage of these early birds for a major year-end revenue boost, you need to prep your online store.
The economy is going to cause some problems this year. So it will be tempting for you to offer lower ticket items, which give the illusion of selling more. But you could actually end up merely being a busy fool. While a shop full of people attracts other customer to bricks and mortar shops, no one sees this online. Deloitte offer a handy guide to pricing in a recession.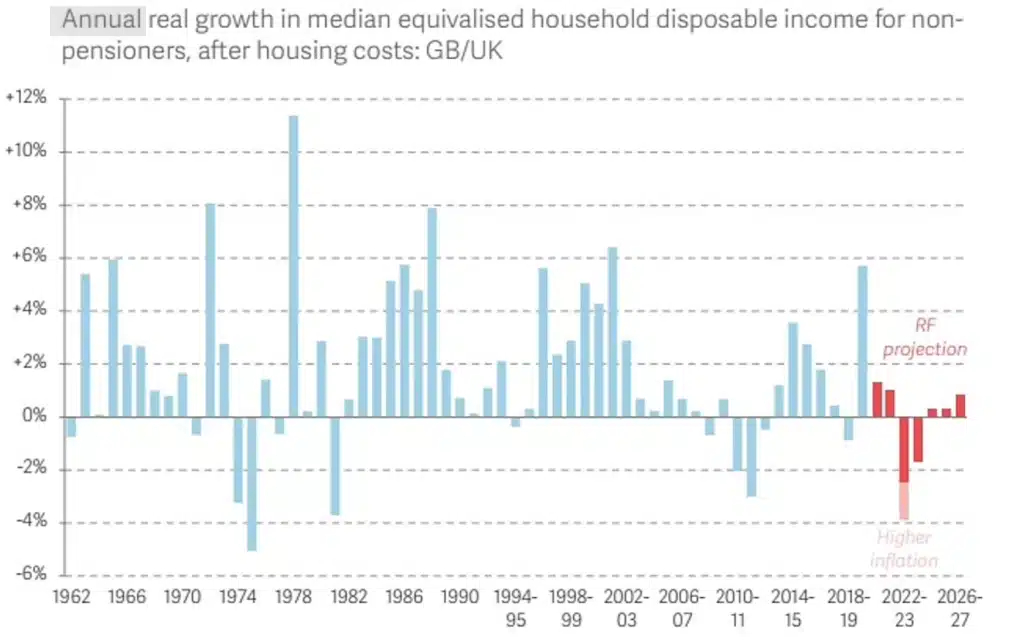 But fear not every other retailer will be having the same problems, including inherent supply chain issues which have dogged various verticals all year. So the basic advice is don't discount, and likewise don't shift upmarket. Your customer come to you, not only because they like what you sell, but because your pricing range and value is acceptable to them.
In this article, we'll shared practical insights on how you can equip yourself to make the most of this year's festive season. So what should you do?
1. Christmas trends 2022: Look to the ghosts of Christmas past
When planning for Christmas as an eCommerce retailer, you need to pick up on trends before they fade away. To do this, you can use analytics from previous years to unlock a path forward. Think about it. Did you see an uplift in trade from October? Did certain products suddenly fly out of the warehouse? If you want to effectively meet your customers' expectations, you first need to understand their habits and behaviours.
Don't forget to look at rival businesses as well. It is wise to keep an eye on market trends and product availability – so you can respond quickly to future trends before they peak.
2. Get personal – and bundle up
How much time do you spend on personalisation?
A mammoth 80% of customers now expect personalised touches from retailers. This could be anything from targeted product suggestions, tailored offers, adaptive content or omnichannel experiences.
eCommerce retailers can take full advantage of these factors for Christmas, by learning and serving customers with gifts, decorations, or food items based on their familiarity with each individual.
Doing this is great for sales – especially when it comes to word of mouth. Research shows that 77% of customers say they have recommended or paid more for a product from a store with personal experiences – so a tailored approach is something you should definitely consider in your marketing strategy.
If applicable, consider designing special Christmas bundles. These should be relevant to the user, with research done on trends and niches for the coming festive season, as well as the performance of products and categories from previous years.
3. Prepare your supply chain
In the world of eCommerce, a supply chain is the lifeblood of your business.
As delivery channels get busier towards the end of the year and orders start piling up, your supply chain can easily start to develop issues if you haven't prepared. When planning for Christmas, make sure to review the limits of your staff, warehousing, and delivery network.
For example: do you give estimated delivery dates on orders? These might need to be extended a day or two to allow for delays in the postal system. It's always better to under-promise and over-deliver. Customers will be ecstatic if an order arrives two days ahead of the expected date, but annoyed and unlikely to return should it arrive after the promised day – especially where Christmas is concerned.
92% of customers will return to a store even after returning an item if the process is easy – so it's worth testing your system from a buyer's point of view. Order an item from your store and see the process in action. When it arrives, return it via your standard procedure to ensure everything works as it should. Reports show up to 30% of online orders are returned, compared to just 8.8% in brick-and-mortar stores, so testing both delivery and returns is a worthwhile endeavour when reviewing your supply chain.
4. Get your Christmas marketing ready to launch
Coca-Cola's red truck, John Lewis' advert, Sainsbury's World War One football match – iconic Christmas marketing stays with buyers far longer than the festive season.
If you haven't yet started planning your seasonal marketing strategy, get on the case today. Remember personalisation is a non-negotiable business strategy.
Start by examining market trends and your competitors. There's no use putting money into Christmas marketing for products not of interest to your potential customer base. Using free tools like Google Trends can help uncover baseline trends to build on. Once you identify a handful of options, check out the competition. What are they focusing on this year? Can you take advantage of anything?
If you're not already using website analytics to help shape your marketing, then Google's Analytics system is a great place to begin. This free tool can show you how visitors journey through your store, which pages are most popular, and where your visitors are located – all of which can help outline your festive marketing plans.
5. Boost your Christmas customer service
Your site is likely to experience extra traffic over the festive season. While this sounds great in theory, if you want to convert those browers into buyers, you need to do some extra prep. Why not introduce a 'live chat' customer service option? These are plugins which use initial automated messages to guide customers to right member of your team.
Need a simpler solution? A more cost-effective way of doing this is putting together FAQs for customers – particularly for products or services that are more complex. Once the FAQs are live on your website, be sure to share them across your social media channels for maximum visibility.
6. Why email personalisation is essential
Artificial intelligence (AI) has become a big part of many digital marketing efforts, and in light of the additional seasonal volume is especially important at Christmas. It can also help personalise product selection for email content right down to the individual customer level, depending on how much information you can feed it from your CRM and sales systems.

With the correct data, AI can choose different content, modify customer experiences on the fly, and even interact directly with customers via an AI-enabled natural-language chatbot. If any of that sounds attractive, you need to look very closely at how a prospective email marketing service has implemented AI and what kinds of features it offers.
Another area where AI can help is with the marketing automation capabilities that most of these email suites offer to some degree. Automation technology is best suited for prolonged, email-based interactions or drip campaigns. But an important aspect here is tracking the customer journey and the various touchpoints customers face from initial contact to closing the sale. AI excels in these scenarios since it can drill down to an individual customer and process the exact data for the vast customer volumes that top global retailers might get.
It offers advanced sophistication such as SwiftERM's personalise product selection software, delivering each individual consumer products selected that are the highest likely to be purchased SKU that consumer's using both their buying history and impressions. Perpetually ranking imminent product buying propensity. This is self-populated into a stylesheet and delivered, without any human being needing to touch it ever. Ideal for the start-up who can't afford staff yet, and is working all the hours god sends. SwiftERM is running an extended trial over the festive period.

Perfect for the hardened marketeer capturing additional revenues that segmenting doesn't afford due to its limited personalisation capability. The knock-on is an increase in AOV (average order value) which rolls on to CLV (customer lifetime value). One final benefit is the high drop off in RoR (rate of return) as offering goods to people that they want without the speculation, avoids the massive amount of goods on your loading bay-returned unwanted.
Wrapping up
The one thing you can rely on is that Christmas remains the busiest shopping season of the year for ecommerce. It will either make of break many retailers, as a lot of your competitors will be struggling to survive, and by which we mean grab every opportunity you possible can while you can.
If you have advice for other retailers you'd like to add, we would be delighted to hear from you below.