Businesses understand the importance of ecommerce and digital transformation, and are learning how to generate disruptive ecommerce results. In fact, according to one report, 94% of executives acknowledge that ecommerce is critical to business advantage and results. And, 87% said accelerating their strategy is a strategic priority.
Businesses are using their digital strategy as a way to create real change and growth within their organisation or across an entire industry. More and more, complex businesses are focused on moving all ordering, logistics, and procurement processes – everything from ecommerce or order management – online.
And those who've been online for a while, are working on upgrading their digital experiences. In fact, 76% of executives plan to upgrade their online ordering experience within the next two years.
Much of the movement towards digital upgrades and digital disruption is the result of modern, advanced technologies that are now available. Tech experts and novices alike have figured out that harnessing the power of APIs allows you to keep pace with customer expectations, drive digital differentiation and really future proof your ecommerce strategy.
In a Forrester report on "The New Commerce Revolution," Joe Cicman, an analyst at Forrester, says, "You need agility, powered by a flexible architecture, to keep pace with improving customer experiences and new channels. You need APIs to transform how you design and deliver change, unlock new revenue streams, and extend your value proposition.

The latest commerce revolution [involving headless architecture and APIs] builds on years of grievances with things like fragmented experiences, hard-to-make customisations and a disconnect with content, and now there's a new rallying point."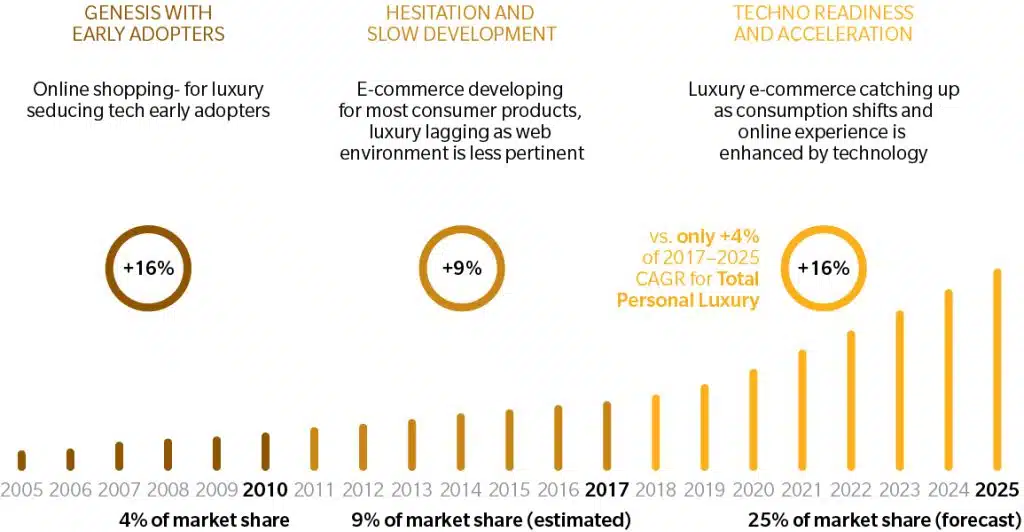 Those that are going to create the most effective digital disruption are doing so by joining this new commerce revolution. There are fewer excuses to stay on the sidelines because businesses now have access to modern technologies like headless architecture and APIs.
How to generate disruptive ecommerce results
SwiftERM delivers personal product selection software, to maximise the AOV and CLV of each individual consumer. Negating the need to spend time segmenting audiences, with a pre-determined AI solution that has identified those products that individual is most likely to buy next.
Over the past 10 years, we've seen companies transition from digital adoption to digital disruption, generating game-changing ecommerce results in many ways. Here are 4 ways our customers are generating disruptive ecommerce results for their business or their industries:
Joining the marketplace revolution
Automating manual processes
Replatforming
Future-proofing your commerce strategy
1. Join the marketplace revolution
From Airbnb and eBay, to Amazon and Etsy – marketplaces are taking off in all realms of our lives. This new business model is disrupting and transforming the way that businesses and industries run.
Revenues from marketplace platform providers have doubled. The marketplace sponsor or operator decides which buyers and suppliers are approved to do business in the marketplace.
We've seen and worked with many types of marketplaces:
Start-up technology businesses that want to disrupt an industry by connecting suppliers with buyers digitally.
Traditional supply chain management functions in large retail corporations that need to connect suppliers around the world with thousands of retail locations. 
Franchise corporations that want to efficiently connect franchisees with approved suppliers and manage aggregated pricing across their network.
Diversifying where consumers both first hear about you, bump into you, and indeed can buy your products should no longer limited to your site alone. Adopt the power of someone else's efforts.
2. Automate manual processes
Most businesses are used to having to settle for cumbersome manual processes. These manual processes mean order errors, lost time and expensive staff – all of which keep you from achieving the disruptive results you're looking for.
Today, you don't have to settle. With modern headless architecture and APIs, you don't just get digital automation. You get digital automation your way.
We think of automating manual processes in three main ways:
Systems integrations – Most companies need their ecommerce experience to be integrated with various business systems, like ERP, CSM, CRM, Personalisation and more.
Eliminating manual order entry – With headless ecommerce you're able to eliminate the need for orders to be manually entered – a customer is able to place an order online and it will automatically flow through your ecommerce platform.
Automating unique workflows – businesses often have many different customers – each with unique needs when it comes to workflows. Modern ecommerce technologies allow your business to create rules, requirements, and approvals specific to each customer.
Automate Predictive Product Selection – negate the requirement in your marketing, to segment audiences into groups, that you hope will buy from you. Instead offer personalised product selections, that have been identified by AI as being those most likely to be bought by that individual at that precise moment in time. The ROI delivered skyrockets.
3. Replatform
Businesses are fed up with many of the grievances they've lived with for years – things like fragmented experiences, disconnected systems, hard-to-make customisations. Forward-thinking companies are moving away from archaic technologies and replatforming.
Common gripes include:
Inability to meet deadlines
Consistently having to deny new feature requests
Constant avoidance of customisations, updates, and upgrades
A halt all together in an integration strategy that's going to connect systems and sync and consolidate data.
What businesses learn when they start exploring headless architecture and APIs, is that they can get the uniquely custom order management, online commerce, or marketplace solution they need for their business. Headless architecture and APIs really do allow you to be agile, be scalable, and think long-term.
4. Future-proof ecommerce strategy
Many companies today realise they need a more flexible, customisable ecommerce infrastructure to respond to specific ecommerce challenges or workflows, but they don't want to rethink their entire technology stack again and again.
For businesses, this means focusing on more than just today's problems, but problems and opportunities that may or may not happen in the future.
APIs and headless architecture allow you to create a more future-proof strategy. These modern technologies allow for the flexibility to scale with growth and pivot with changing customer demands. The prior generation of ecommerce suite vendors have lost their ability to keep pace because it's so hard for them to take advantage of new customer journey touchpoints and new technologies.
Forrester describes future-proof as "a strategy that enables you to evolve your customer experience and adopt any new touchpoint without being dependent on your ecommerce vendor to enable that touchpoint. With only incremental effort, you're able to add or replace new experiences via outside APIs and microservices."
An API-first strategy, allows you to take advantage of new and emerging technologies – be it augmented reality, voice search or the Internet of Things, or even just the latest tax calculation software or a shiny new loyalty program API.

With APIs, you can continue to enhance and evolve your experience without worrying about disrupting the main commerce operations your business runs on. And that's what makes your strategy truly future-proof.
To be truly disruptive, you need something different that isn't available anywhere else.

SwiftERM is a Microsoft Partner company. Index to all articles here.