When it comes to increasing revenue, most marketers' first instinct is to find more customers—but that isn't the only way to grow.
Another angle to approach revenue growth from is this: average order value.
By increasing your Average Order Value (AOV) or Average Basket Value (ABV) as it is sometimes called, instead of (or in addition to) trying to win over new customers, you can squeeze more value out of the customers you're already attracting. That means you can grow the business without sending marketing, advertising, and other costs through the roof.
Since increasing AOV is such a sustainable way to grow, we were curious about how marketers approach AOV—so we asked 37 of them to share their best tips with us.
What is Average Order Value (AOV)?
Average order value (or AOV) is one of the most important metrics for ecommerce businesses to track. It is pretty much what it sounds like, It is the average dollar amount for every order placed with your business within a specific period of time.
To get a sense of where the marketers we talked to stand on this and add context to their advice, we asked each what their average order value is. The vast majority (nearly 75%) said their average order value is less than $100.
Average Order Value (AOV)
At risk of sounding too obvious, keeping tabs on the average spend of each customer visiting your website/store allows you to forecast revenues but also understand where your deficiencies may lie.
For instance, if the bulk of your AOV is tied to a specific segment of products or a service your business offers, you might be able to gain some insights as to why that's the case. Conversely, you'll also have a chance to figure out why other areas of your business aren't contributing more effectively to that AOV figure.
AOV can serve as yet another tool that takes the pulse of your business and the full range of your products/services.
Plus, one of the great things about increasing AOV is that you'll be able to increase your revenue by leveraging your existing customer base, giving you a little more wiggle room to figure out how to optimise your customer acquisition strategy and bring in new customers.
How to Calculate Average Order Value
To calculate your AOV, simply take your total revenue and divide it by the total number of orders.
Average order value = Total Revenue / Total Number of Orders
For example, if you own an online store that sells marshmallows and in the month of October, you generated $2.500 in total revenue, and 200 packs of marshmallows were ordered.
Your average order value will be: $2500/200 = $12.5
That is, a customer spends $12.5 on average for each purchase made from your store.
Why is AOV important?
You might be wondering why we're devoting an entire report to average order value.
What's so important about this metric?
To put it simply, the higher your AOV is, the more revenue you can earn from the same number of customers. That means you can increase revenue without increasing marketing and sales costs by the same factor. AOV optimization also represents one more lever marketers can pull as a way to grow the business.
That's why, when we asked which strategies marketers employ as a way to boost AOV, more than 50% said they employ each of the 4 strategies mentioned: upsells, cross-sells, product bundling, and free shipping with a minimum order value.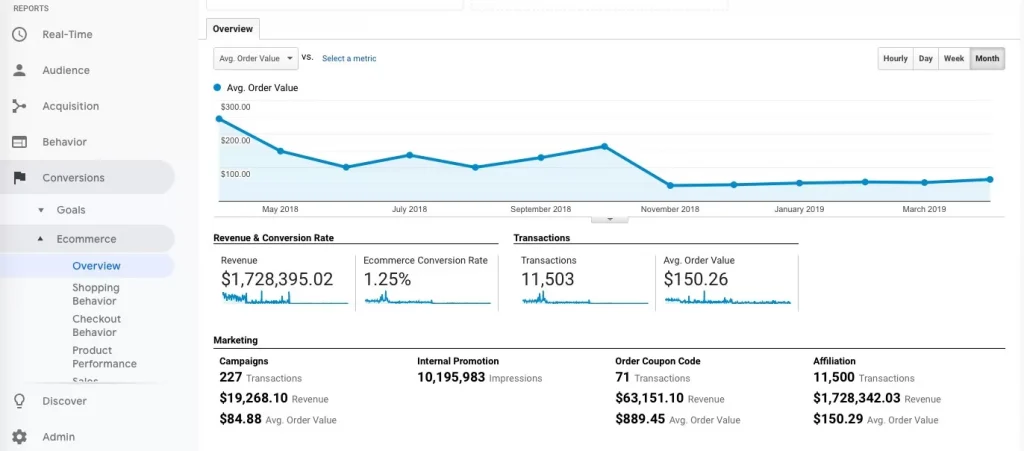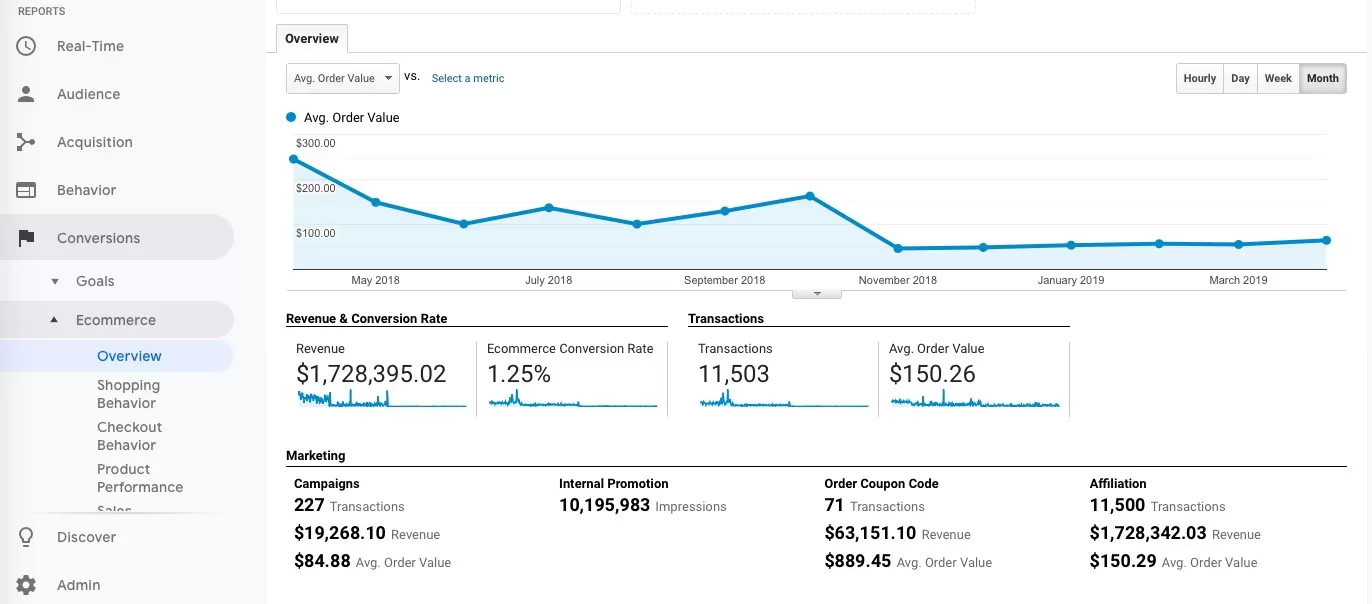 Effective Tips to Increase Your Average Order Value
Now that we're in sync on what AOV is and why optimising for higher-order values is a good investment for marketers, let's get let's get to the 12 best ways to improve your average order value:
Use Web Design to Highlight Higher Priced Plans
"For many businesses," said Casey Hill of Bonjoro, "The most effective way to increase AOV, is to present the purchase options in a way that highlights your higher dollar value options." Hill explained how many businesses offer 3 pricing tiers—but they often want to sell more of the mid and high tiers.
In order to make that happen, Hill explained, "you want the visual aesthetic of your website to highlight those choices, both in terms of colors/layout and in terms of verbiage."
Add a Discounted Upsell After Order Completion
According to Growth Hackers' Jonathan Aufray, using upsells to boost AOV is all about giving customers a reason to spend more and creating a sense of urgency around it. Whereas most businesses send customers to a thank you or order confirmation page after checkout, Aufray recommends taking this opportunity to upsell instead.
"Let's say a client buys a product for $100 and is about to leave the website. Instead of directing them to a thank you page, direct them to an upsell page. Propose a product related to what they just bought, and note that if they purchase that extra product now, they get a 30% discount."
"Most buyers will buy this upsell," Aufray said, "and your AOV will increase automatically."
Mark Thompson of PayKickstart shared a few concrete examples of how impactful upselling can be. In one such example, Thompson and team started with a total revenue of $113,164 and average order value of $66.96. By adding upsells, they more than doubled both revenue and AOV, which grew to $146.22.
Use a Minimum Dollar Threshold for Free Shipping
Roberta Perry of ScrubzBody increased their average order value from $45 to $78 by making one, seemingly small, change: increasing the minimum order amount customers need to hit in order to get free shipping.
We're all consumers here, too, and we've all found ourselves trying to find one more $10 item, so we can avoid paying for shipping. It's a small thing, but it works.
"If customers are near the threshold for free or reduced delivery, then a pop-up tells them this. That usually results in them adding more items to the cart to qualify," Jon Deak of Hot Juice told us.
Roman Kniahynyckyj of LyntonWeb said they offer free shipping with a minimum purchase for one month and saw AOV jump from $70 to $80.
The key to making this trick work is to ensure customers are well informed of how much it takes to get free shipping and how near or far their current shopping cart is from that threshold. Alistair Dodds of Ever Increasing Circles said one of the best ways to do this is by using a plugin.
"You can install a plugin that shows users how, by spending just a little more, they could qualify for free shipping. For example, if the user has placed a $35 product in their basket, the message will suggest spending just $15 more to qualify for free shipping."
Take an Analytical Approach to AOV
"Instead of starting with a tool or tactic, do your homework first," advised Dennis Moons of Store Growers.
"First, look at your top-selling products and dig a little deeper. Why do customers buy them? How do they use them? What's stopping them from being successful with them? Next, explore how additional products, higher quantities, or a subscription can help them with that."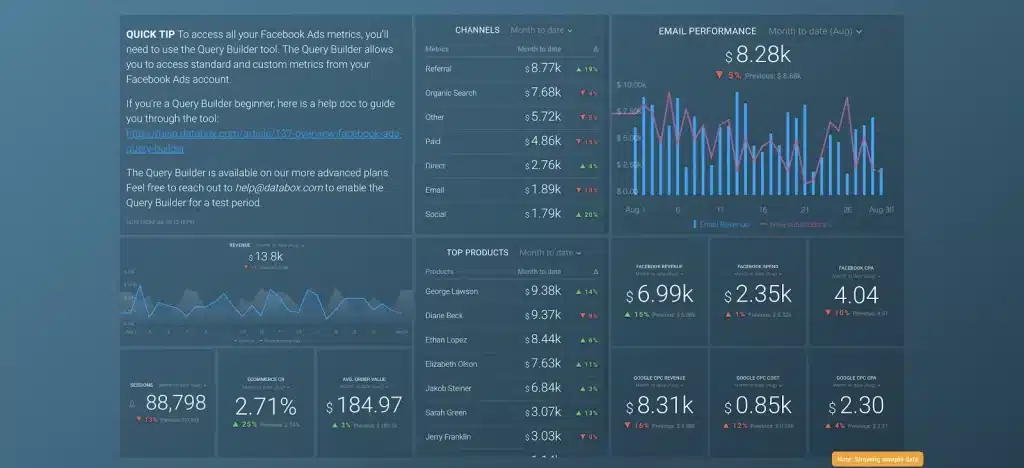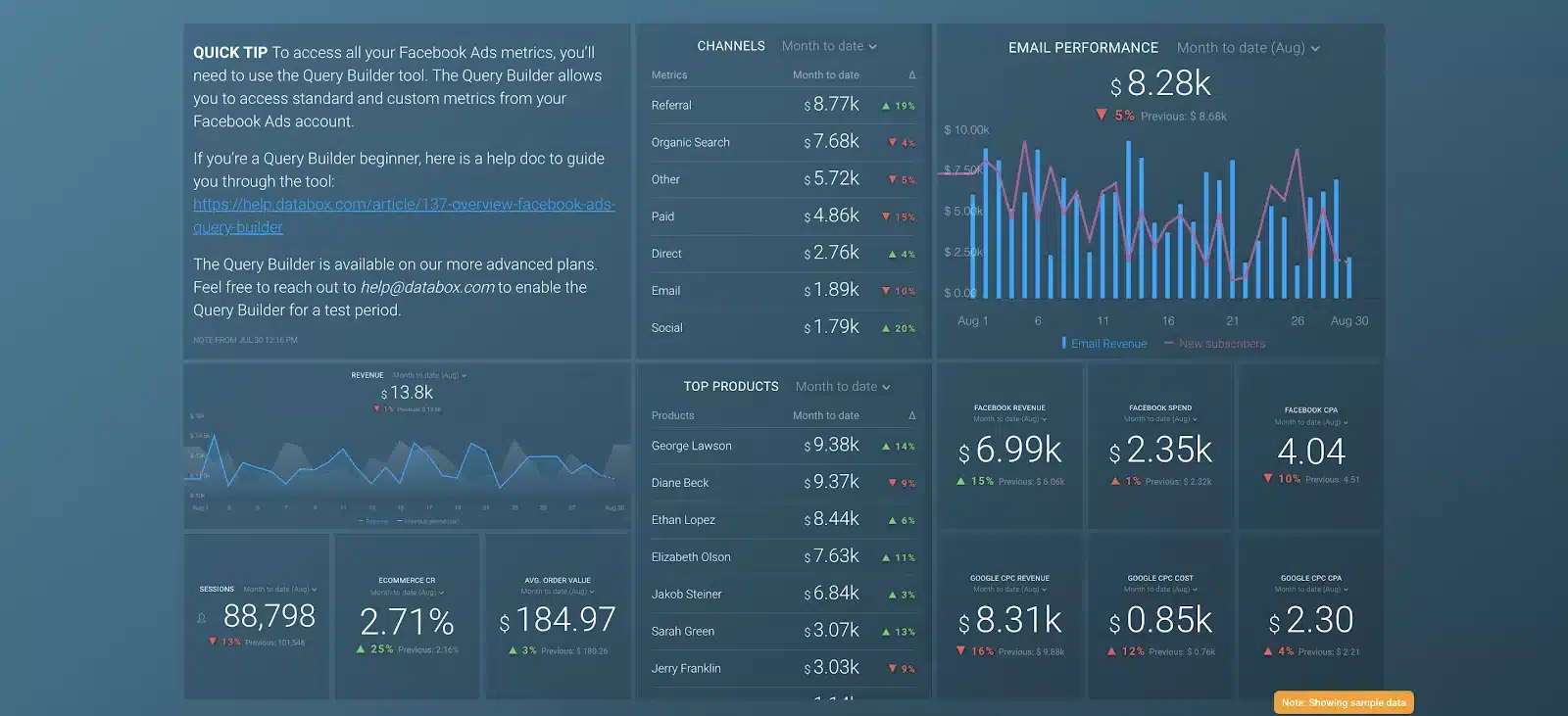 "Remember that, like Conversion Rate Optimisation, optimising your AOV is not about one single website update," Robert Rand of JetRails added. "If you're serious about a high AOV, you need to review your metrics on an ongoing basis and look at factors from shipping options, to loading speeds, to merchandising."
G2's Deirdre O'Donoghue knows it can be tempting to try every tactic under the sun to increase AOV—buy O'Donoghue recommends taking a methodical analytical approach instead.
"For example, try segmenting your customers based on the amount they spend, and then target customers who spend less with cross-selling and those who spend more with loyalty programs. If this doesn't work, then move onto another method like free shipping."
"Never implement all the tactics at once because it will be more difficult to analyse what method is raising your AOV," O'Donoghue cautioned.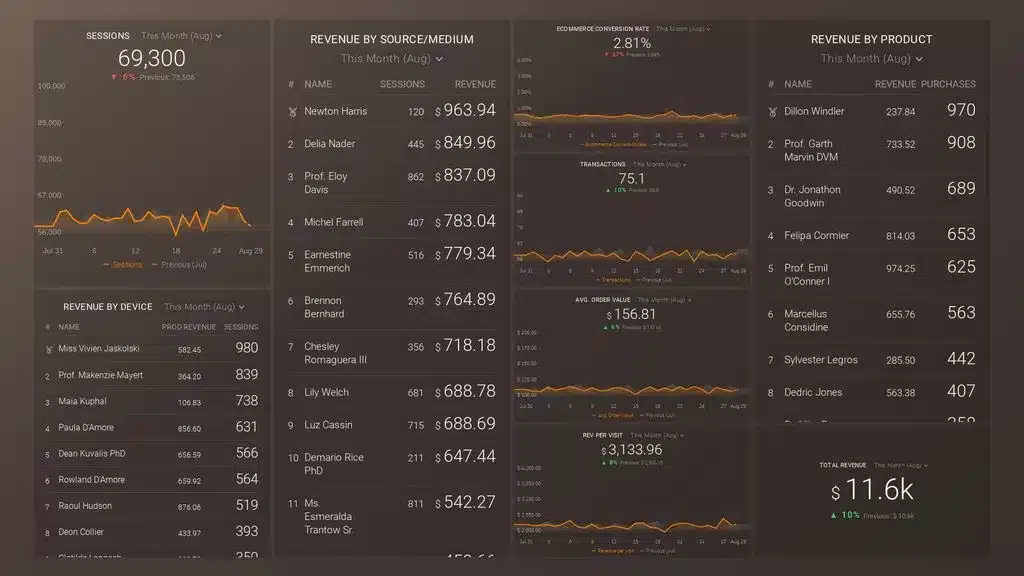 Cross-Sell Related Products During Checkout
This tip may seem like a no-brainer, but there's a right way and a wrong way to cross-sell. Getting it wrong could mean stagnant AOV.
"The key to an effective cross-sell," Anthony Capetola of Sales & Orders said, "is to offer items that will add value to the customer's experience rather than superfluous items. For example, if someone is buying an Xbox, you want to show Xbox video games or accessories." Read: don't try to cross-sell with unnecessary or unrelated products.
Salva Jovells of Hockerty added that "the customer has to see the cross-sell as a piece of advice." For example, "which dress shirts combine with my new suit? If you can provide a reliable answer to that question, your AOV may increase."
Bundle Products and Offer Bundle Discounts
"Bundling has been the best approach that I've used to significantly increase average order value," Marc Andre of Vital Dollar told us. "The key is to create a bundle of products that will all be of interest to customers and will represent a great value."
"The more you can bundle together related products," Jake Rheude of Red Stag Fulfillment noted, "the more likely you're able to increase AOV."
Lisa Chu of Black n Bianco explained that "When customers feel they're getting a better deal, they'll be willing to spend a little more," noting that big box stores like Costco have perfected this strategy. "After adopting this strategy for our products, our AOV increased by more than 25%."
According to Joe Sloan of Jurassic Sands, your ecommerce store needs to have clear categories—but it's important to market-related products from other categories alongside.
David Attard of CollectiveRay reflected on the instinct of sellers to discount items. That only leads AOV downward. Instead, Attard recommends discounting as a bundle. "Rather than taking a product worth $10 and lowering it $7, you should take two products and offer them as a bundle for $14. It's still a 30% discount on the original price," Attard explained, "but your AOV will go up instead of down."
Critical tech inclusion – personalised product selection email software
The greatest revelation in recent years has been the appreciating on the power of personalisation, more specifically being able to uniquely identify what products are pertinent to what consumers, at exactly the right time.
Predictive personalisation software (PPS) is now a household name among top marketers, delivering as much as 20 (20x) times the ROI, than traditional email content (previously often devised through segmentation) delivers. Figures corroborated by respective research houses including McKinsey, Forrester, Statista and Bain.
It is hard to imagine why so many ecommerce retailers are yet to appreciate the distinction between email service providers definition of personalisation – "getting their name right", and showing exactly the right products to the individual who wants to buy it at exactly the time they do.
Let Customers Trial Higher Service Tiers
Andrea Loubier of Mailbird suggests letting customers get a taste of higher tiers or additional services—so they'll be more willing to buy those higher-priced services later on. "Once a customer can actually utilize a service and learn to rely upon it, it makes it that much more difficult for them to let it go at the end of the trial period," Loubier explained.
"After all, how many of us signed up for Apple Music—free for 30 days? How'd that work out for us?"
Will Hatton of Hotel Jules added that this strategy can work for product-based businesses, too. "When a customer adds a product to their cart, we'll offer them the next model up for 10% off. This results in a decent upsell for 10-20% of purchases."
Offer a (Higher-Priced) Payment Plan
Lars Lofgren of Quick Sprout noted what credit card companies have known for decades: customers are willing to spend more when they don't have to pay it all upfront. That's why Lofgren recommends, "For high ticket items, offer a payment plan at a higher total price than your pay-in-full price."
"Not only will your conversion increase noticeably, your AOV will also go up since the total price is higher."
Market to a "Heavy User" Audience
While most of the tips we heard focused on making the best of the customers you already have, Calloway Cook of Illuminate Labs recommended taking a different approach—by going after a different audience altogether. "The best way to increase AOV is to do marketing in a strategic way, so that as much of your products are relevant to your marketing base as possible." Our feature article how to win at email personalisation reveals all.
Cook explained, "If you spend $1,000 to place an ad in front of 1,000 customers who are only interested in one product, you'll have a lower AOV than if you spend $1,000 to place an ad in front of customers who are likely interested in all or most of your offerings."
Build Trust and Authority With Your Target Market
With ecommerce, there's a direct link between how much customers trust, part of building your brand identity,  you and how much they're willing to spend on your website. So, boosting trust and authority in your brand is one of the more indirect ways to grow AOV.
As Slisha Kankariya of With Clarity put it, "The more people are convinced about the trustworthiness of your brand, the more likely they will be to purchase higher-cost items from you."
Joel Poznansky of Wicked Uncle recommended using third-party reviews to help build this trust gap. "We did a survey and discovered the biggest issue with conversion and upselling was building trust. We implemented authenticated, independent customer reviews and put access to the information at the same point as Add to Basket and Upsell."
Poznansky added that, after adding the reviews in May of this year, they've already increased AOV by 18%.
Downsell Add-On Items
We talk a lot about up- and cross-selling in the ecommerce world, but what about downselling?
Andrew Alexander of Limitless Academy countered, "While traditional sales training suggests a tripwire product of $20 or less and then offering a higher-priced upsell after the purchase, we found the downsell process to work just as effectively."
In explaining the logic, Alexander asked, "How many times have you spent more than $50 at the grocery store and then you decided to pick up a candy bar while checking out because it's only another dollar or two?"
"When I first released one of my programs, the price for enrolement was $149. Immediately after the purchase, we offered our NLP Practitioner Training program for $68—this gave us a 60% conversion rate of orders after checkout. For other businesses, we've seen great success selling front-end products for $60 and then offering a $15 or $20 item after-the-fact as a no-brainer to add-on."
By far the singular, most immediate way to increase AOV, for all ecommerce websites, is to install SwiftERM. The accuracy of personal product selection for each individual, in realtime, monetising impressions, makes the average increase in AOV between 10 – 15%, as illustrated in published case-studies. As further proof of viability a free trial is available to everyone. SwiftERM is a Microsoft Partner Company.
Boost AOV and Grow Revenue
Average order value is one of the many levers you can pull to help grow any business' bottom line—and it's also the one that involves minimal additional marketing and advertising spend. Put the expert tips above to work, and you'll see an increase in your average basket size and revenue in no time.