The good content marketing trend in fashion. Good content marketing is like a fashion statement: it expresses human individuality while resonating with socio-political developments and never-ending trends in society. And the truth is, the fashion and marketing industries have been mirroring each other for years. But let's dig a bit deeper into that.
Fashion industry 4.0 needs a new type of consumer
Ever since Bill Gates proclaimed "Content is King!" ten years ago and the world started to use the term "content marketing",  consumer behaviour has changed dramatically. Customers are now hungry for information and are more demanding in terms of its quality.

But most importantly — they now spend a great deal more time researching and investigating the information presented to them. The numbers speak for themselves: 81% of people research online before visiting a store, spending on average 79 days of data gathering before making a final purchasing decision (Source: GE Capital).
So if just a few years ago it was enough to put up beautiful posters with fancy slogans which practically screamed "buy me now", it certainly isn't anymore. Today's consumers prefer personalised, individual content — in fact, 90% of them do, according to the CMO Council. And in this modern day and age, when classical advertising is like white noise that nobody pays attention to anymore, content has to stand out. This is the case in any industry — fashion is no exception.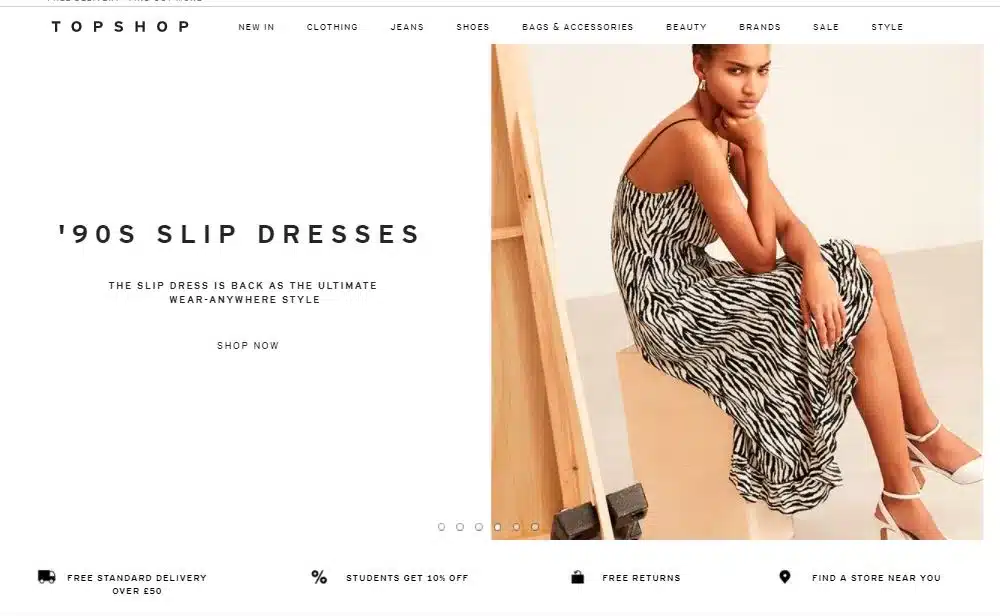 Fashion is Content — Content is Fashion
When it comes to fashion, this industry experiences the perks of content marketing more than any other. Think about it: since the very word "fashion" means "appearance" in Old French (façon), its fundamental point is to express a person's essence through they way he or she looks. Your outfit is a story you tell to people, and every detail of it is a separate chapter.
Content marketing successfully translates these visual peculiarities like no other form of advertising, by charging brands with intimate, moving and inspiring stories — through words, through pictures, and through personal presence. This is something that classical advertising simply doesn't do.
70% of consumers prefer getting to know a company via articles rather than ads. — Kapost
And it's true — fashion, as any other industry, is content-driven. The reason for that lies in the human desire to not only listen to stories but also to participate in them. And that's where the fashion industry is a step ahead of everyone else: its community, built by inspiration-seeking fashionista, doesn't just want to watch the action — it wants to take part in it, too.
Luckily, the industry welcomes this human need with open hands. Topshop set the trend for content last year after coming up with a social catwalk for their SS15 collection, where Facebook and Instagram users could participate in the fashion show. On top of that, the whole show was the first ever click-to-buy in the industry, allowing viewers to shop for fashion garments straight from their screens. Later on, H&M, Burberry, and other fashion brands followed the trend and created their own social catwalks, offering "an exclusive front row seat" to all of their followers worldwide and encouraging them to showcase their own looks using specific hashtags.
An interesting point here, however, is that in this digitalised age, content has transformed itself from papers and magazines into Instagrams, snapchats, blogs, etc. In fact, fashion bloggers are claimed to have the biggest marketing potential in the industry nowadays, and brands all over the world are making their best to leverage that influence for their own benefit. That's why H&M cooperated with Elin Kling for a new collection, why Estee Lauder worked with Emily Shuman for a fashion campaign, why Steve Madden invited Chiara Ferragni to create a footwear line… The list can go on and on.
But it doesn't stop with just creating powerful content and moving it online. The content itself is transforming into something bigger, offering the audience of the fashion e-tail wider opportunities to experience the shopping process.
So what does it leave us with?
In short, innovative marketers are already using the content/fashion relationship to their own advantage. By skilfully combining the perks of digitalisation and the mentality of the modern customer, they're successfully closing the gap between content and commerce.
But if you want to know how exactly it is done, take a look at the established retail giants that were the first ones to recognise the great potential of the editorial-style content to sell products online and leverage the visitors' shopping experience at the same time. No detours. No time-wasting. Pure efficiency.
Of course, it comes as no surprise that shoppable content, marketing's latest trend, has finally hit the fashion industry. After all, giving the close connection between content and fashion, this was just a matter of time.