Luxury strategy while maintaining brand value. Despite the obvious benefits that e-commerce may bring, there is still a sector-wide fear of the shift to online sales. With the launch of so many luxury retailers and the increasing need to stand out, luxury brands must identify new ways to engage with affluent consumers digitally and maintain their brand value.
So, what can we learn from the brands that are doing this well? Here are some factors that should be considered.
Maintain a superior level of consumer service via online channels
Luxury brands must ensure that the superior level of consumer service experienced in-store is mirrored in their digital strategy. In November 2020, Bicester Village launched a virtual personal shopping service so that consumers could browse its 79 boutiques from the comfort of their own homes.
A bespoke shopping consultation is arranged via WhatsApp, video call, or email, and afterwards the carefully curated selection of items is delivered to the customer's doorstep. Gucci took this one step further and set up a live streaming service from a replica showroom in Florence, enabling personal shoppers to bring items to the camera based on consumer requests.
Create one-to-one connections through personalised communication
Creating an intimate connection with consumers online is particularly important to ensure brand loyalty when engaging face-to face is not possible. A key part of LVMH's digital strategy is connecting consumers to its team of Parisian fashion experts 24/7 via live video chats on its e-commerce portal 24 Sèvres.
While LVMH CFO, Jean-Jacques Guiony admitted 24 Sèvres has a long way to go to compete with rival ecommerce sites, he also stated that online sales during the pandemic had improved enough to compensate for store closures. Even Chanel, who has tended to avoid ecommerce acknowledged in an interview the benefit of 1:1 communication via digital channels: "In the last few months, as our boutiques remained closed throughout the world, our teams have kept in touch with their clients… We are convinced that the use of digital tools will become more widespread, as people might go less to the boutiques, because of health crises or political tensions that might arise."
Making each communication pertinent and relevant to each consumer, as an individual, can be a nightmare for anyone unsure or unappreciative of big-data. Solutions, such as SwiftERM, enable retailers to identify each and every imminent purchase for each consumer without the irrelevance of segmentation, or requirement for human input, thereby making the ROI go through the roof.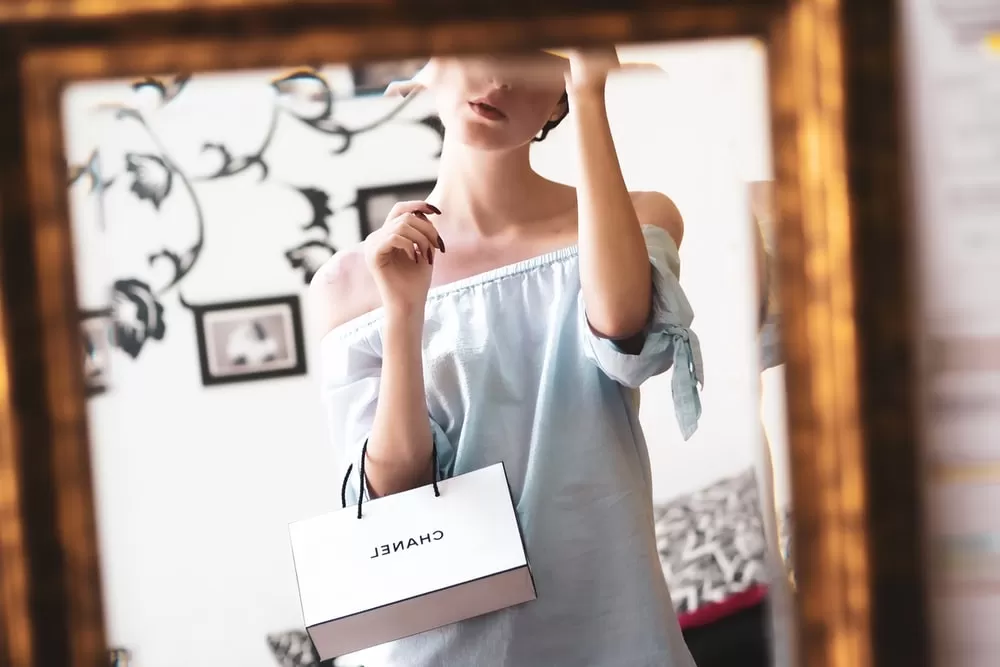 Create communities through storytelling to build long-term relationships
When live and in-person events are unable to take place, creating communities through storytelling is crucial for brands to target and retain their consumers. This will create long-term relationships that can be enhanced going forward. For example, in March last year Bottega Veneta launched a virtual residency 'to keep us inspired and entertained during isolation'. Each week it celebrated creativity through streaming talents such as musicians, writers and performers via 10 online platforms. Similarly, the following summer, Fendi delivered Fendi Renaissance. This was a one-off live streamed event of Vivaldi's Estate from the Four Seasons, performed by an orchestra on top of the breathtaking Palazzo della Civiltà Italiana in Rome.
Enhance the luxury retail experience through augmented reality
According to a new report by Accenture Interactive, 61% of consumers said they'd be more willing to buy from a brand that uses immersive technology such as AR. AR expands the reach of brands to those who are unable to visit a store and lets them try on items at home.
A typical barrier to luxury online has been the inability to experience the item in real life, therefore by blending the virtual with reality, consumer trust and investment in a brand is likely to increase. A great example of this is Burberry's new AR shopping tool. When searching for a Burberry item via Google Search, consumers can view an AR replica and compare it against other real-life objects. For example, consumers can place the iconic TB Bag against an existing outfit before making the final leap to purchase.
There is still some way to go
Despite competitors ramping up their e-commerce activity, Chanel is planning no major changes to its retail strategy in light of Covid-19. Phillipe Blondiaux, chief financial officer at Chanel, recently told the Financial Times: "We remain convinced that an in-person relationship between fashion adviser and client will remain central to the luxury experience."
And so far, Chanel has been proven right. Online sales have not yet been able to drive the same level of upsell opportunities as stores. Research from the Luxury Institute shows that 68% of consumers still prefer making purchases in store, largely because they are reluctant to part with large sums of money over the internet.
However, this will change with the emergence of the new luxury consumer that expects high-quality personalised experiences in stores and digitally. If brands can prove they are to be trusted through offering superior consumer services, creating one-to-one connections and communities and successfully integrating the online and offline; purchasing large ticket items via digital channels will become more common.
One thing is for sure, the need for luxury to take advantage of e-commerce and digital channels will only increase, and brands that successfully recreate 'the luxury experience' online will win the digital shelf.