Strategies for handling ecommerce returns. Ecommerce returns can be a disease—aggressively attacking profit margins, gutting conversion rates, and ultimately threatening your business.
Collectively, consumers returned products worth $428 billion in 2020—just over 10% of total retail sales. The National Retail Federation estimates the cost of returns amounts to $101 billion.
It paints a bleak portrait, especially for online retailers. But the real cost driver is this: many customers buy with an explicit plan to immediately return some or all of their items.
In response, businesses are adding workers, increasing warehouse space, and establishing separate departments to handle reverse logistics. Returns are the new normal and central to customer experience. But they don't have to be a plague.
In fact, how you deal with ecommerce returns—before and after purchase—can differentiate your brand, create a competitive advantage, and even make you more profitable.
The Strategies
Post the item back to your warehouse
This is the most popular returns process for ecommerce-only brands without a brick-and-mortar store. When a customer wants to return an item they've bought online, they post it back to your warehouse or fulfillment center. From there, the merchandising department inspects the product and confirms it's eligible for a refund.
Retailers can save time on manual returns with return management apps. They'll speed up the process, give customers a status of their return, and update your inventory management system automatically.
Return items to store
Research shows that 62% of shoppers are more likely to shop online if they can return their purchase to a physical store. If you have one, consider allowing ecommerce customers to visit the store to return their item. The returned goods can then be inspected and put back on the shelf for future customers.
Not only are store returns more convenient, but enticing customers to enter a store could prevent future returns. If a customer is returning a t-shirt that doesn't fit, for example, they'll have the opportunity to try on other sizes during their visit. That gives them more confidence in future purchase decisions—both online and offline—because they know their size.
Outsource reverse logistics
Returns management is a lengthy process. But it's one you don't have to handle in-house. Third-party logistics (3PL) partners handle the entire order fulfillment process—including returns. A provider offering reverse logistics stores a retailer's inventory in a third-party warehouse.
When customers return an item the 3PL has previously shipped, it arrives back at their warehouse. Their team inspects the item and processes a refund. The approved returned item is then put back on the shelf to be picked for another order.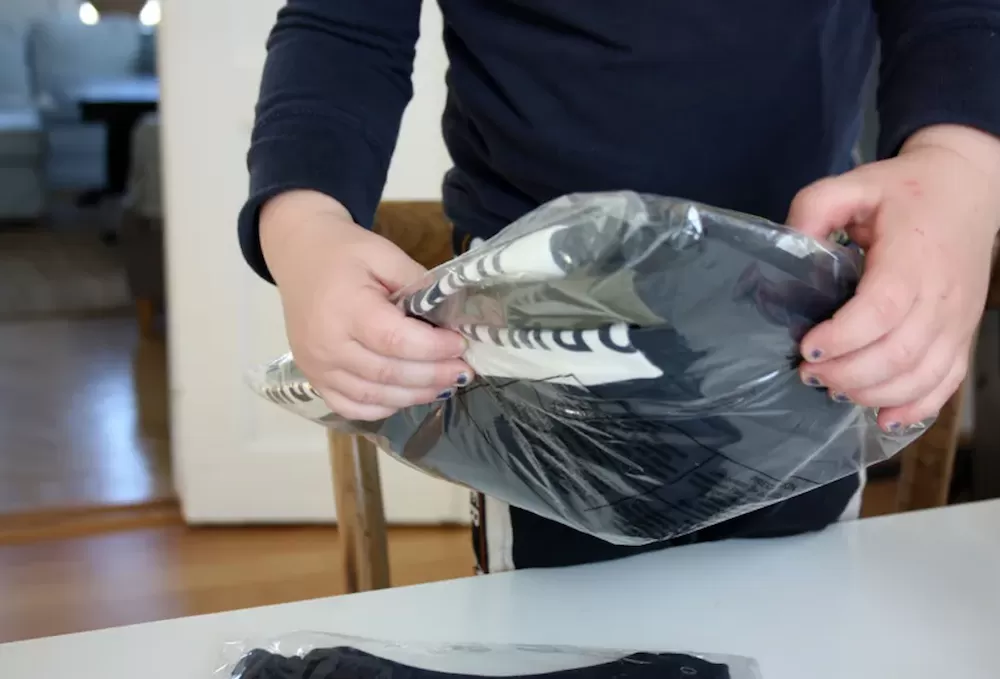 Ecommerce returns best practices
Now we know the process for handling ecommerce returns and the options available to you, there are still things you can do to reduce the number of returns you're handling. (That's the end goal, after all. Fewer returns means happier customers and more revenue.)
Here are six ecommerce returns best practices to boost efficiency and cut costs.
Make product information accurate and easy to find
It's standard practice to check that all public-facing content—including product descriptions—are accurate and detailed. If the product arrives differently than expected, there's a high chance of it being returned.
To reduce returns and improve conversions, make sure the following information is included on every product page across your ecommerce site:
Product weight and dimensions
Materials used to make the product
Size guides, including the size a model is wearing (if appropriate)
Your ecommerce returns policy (i.e., how long they have to return an item, any costs associated with it, and the types of product eligible for return)
Rothy's highlights its returns policy on each product page to increase conversions and prevent returns.
Take Supplement Warehouse, for example. It ships 300 supplement packages daily through its warehouse, all of which are ordered through its ecommerce store. Its marketing manager, Brian Anderson, explains that most people return their items because customers didn't notice that their product contained a specific ingredient.
"Because we sell vitamins and supplements, many people order the product and wait until they have it in hand to review all of the ingredients. Some are allergic or their doctor told them not to take it, so they end up returning it. We have made sure that all product labels are large and visible on product pages. This makes it easier for potential customers to read the label before they purchase." —Brian Anderson, Marketing Manager at Supplement Warehouse
Automation helps solve most of these issues. Use plug-ins like Low Stock Alert to see when items are running low. It prevents you from selling an item that isn't available—and shipping the wrong item in its place.
According to Josh Wayne, VP of Commerce Products at TrueCommerce, "A lot of brands try to manage all their product information manually, and with ecommerce channels growing so rapidly, it's just not feasible to avoid mistakes that way."
"What ends up happening is, a customer orders a product, and when it arrives, it's the wrong color or size or compatibility, because there was incorrect or missing information online. It's an immediate return, and can also result in low ratings and reviews, which impact future sales." —Josh Wayne, VP of Commerce Products at TrueCommerce
Use 3D/AR on your ecommerce website
Shopping in-store naturally has some advantages over shopping online. Amongst the biggest is the ability to see, try on, and interact with products before a customer decides to buy it.
Augmented reality (AR) technology helps online shoppers experience the same thing. Retailers can use it to show what their products look like tried on, in a customer's home, or next to an item they own for a size comparison.
Each of those things prevent the reason behind 22% of returns: the fact the item looks different in-person than it did online.
Gunner Kennels, for example, uses augmented reality and 3D technology on its ecommerce store. It knew it'd be difficult for customers to see the size of a dog crate and whether their pet would fit inside it—which would inevitably lead to returns.
Keep customers informed about the status of their return
For ecommerce businesses, brand perception and reputation is everything. Just one tweet like this can influence another customer's decision to purchase from you or a competitor:
"The most important question to ask when assessing your reverse logistics process," says Andrew Bowden, Senior Manager of Product Marketing at TradeGecko, "is whether or not you're designing and optimizing the experience for the customer or for your business—ideally, it's a mix of both."
"When in doubt, default to the customer. First, keep them up to speed on the returns process while in the flow, either by email or, preferably, via Facebook Messenger or SMS. If your OMS facilitates this, incredible. Second, get feedback and ratings on the returns process itself—that's where you'll find gold nuggets to set yourself apart from the competition."
Find a shipping carrier that supplies tracking information. Most offer tracking numbers for customers to see the location of their returned parcel. Once it arrives at your warehouse, send the customer an automated message to confirm you've got it. Give them an ETA on how long they should expect to wait for a refund.
Ecommerce returns are inevitable, but manageable
With 10.6% of all online purchases eventually diverting back toward the retailer's warehouse, ecommerce returns aren't something you can ignore.
Do everything you can to prevent returns—from writing accurate product descriptions to picking and packing items securely.
Remember that a small number of returns is inevitable. When it happens, keep customers informed about the status of their return. Choose sustainable options. Prevent return fraud by offering online store credit instead of cash refunds. Consider outsourcing reverse logistics if it's becoming too time consuming to handle in-house.
The returns process might be the final part in a first-time customer's journey with you. But it's still just as important as the first part.
Further incites: strategies for how to reduce your rate of return, and the perfects solution for reducing your rate of return, and finally what influences your return rate.