Social commerce the online shopping experience. Social commerce — the process of selling products directly on social media — is revolutionising the e-commerce industry. In fact, the global social commerce market is estimated at $89.4 billion right now, and set to reach $604.5 billion by 2027.
But what's driving the rapid shift towards social commerce, and how can small businesses use this opportunity to make more sales?
What Is Social Commerce?
Social commerce is a subset of e-commerce where everything happens on social media — product discovery, search, click-to-purchase, and post-purchase support.
In other words, it's a one-stop shop for people to discover and buy products — a fully streamlined sales funnel that takes shoppers from inspiration to purchase in seconds.
Unlike the earlier phases of e-commerce, where users primarily bought products from a website or third-party marketplace, social commerce happens all in one place — allowing businesses to engage with consumers at every touchpoint of the sales funnel.
It has the potential to elevate the shopping experience and is huge for brands who want to increase their sales revenue.
How Social Platforms are Evolving to Drive Social Commerce
The concept of social commerce isn't new, but it was accelerated in 2020 due to COVID-19. With in-store shopping paused, many small businesses pivoted online to connect with and sell to their audience.
One example of this trend is Papersmiths. The stationery brand was forced to permanently close one of their stores and pivoted to an online selling strategy, using Instagram Shop to help promote their products.
And social media platforms evolved too:
According to Business Insider, social commerce is expected to account for 4.3% of all retail e-commerce sales in the US in 2021 — a whopping $36.09 billion.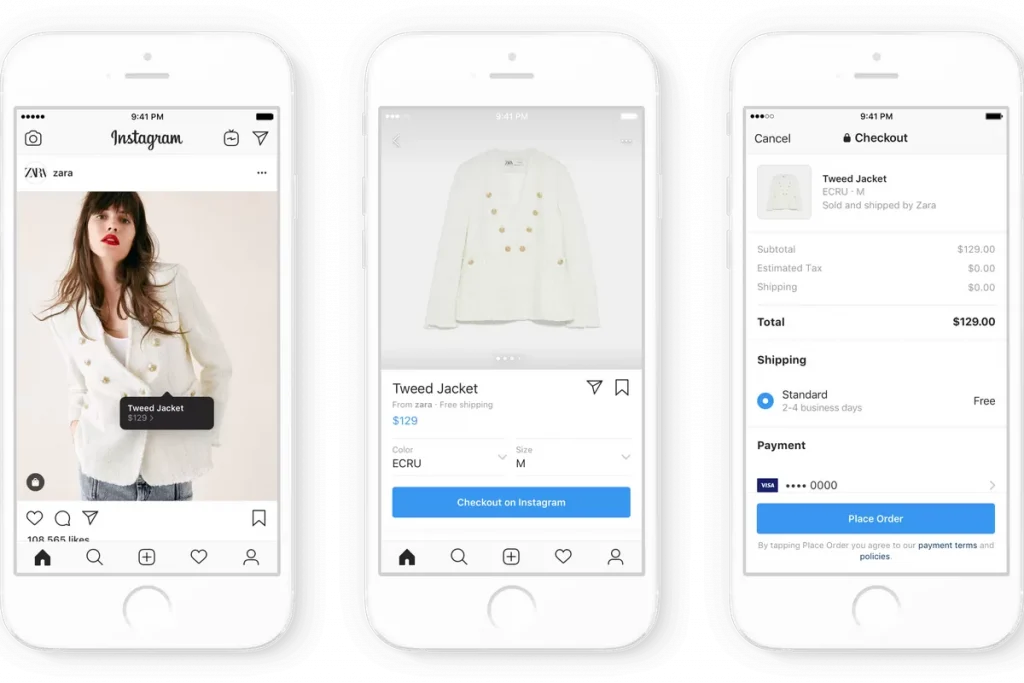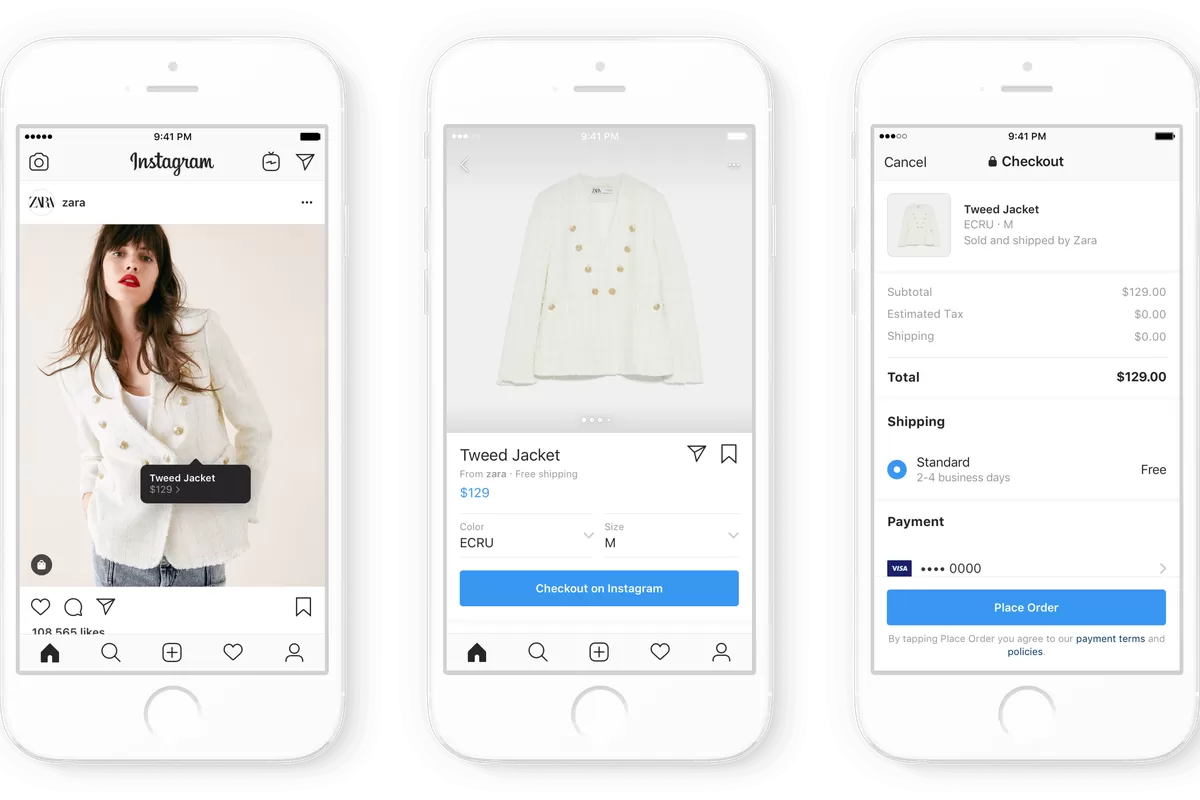 What Does Social Commerce Mean for Small Businesses?
For small businesses, it's time to fish where the fish are biting and go where the customers are.
The stats don't lie — consumer habits have shifted to social media in a big way:
Social media platforms like Instagram have become a personalized virtual mall — you can browse new shops, chat with your friends, be entertained, find inspiration, and purchase products in a few clicks.
In other words, social commerce is becoming the customized shopping experience of the future.
One of the best reasons for experimenting with social commerce? Its low barrier to entry.
Many have built businesses solely on Instagram. Anyone can create a social media account (for free!), grow an engaged community, and then sell their products within the app. By leveraging integrated e-commerce features instead of traditional routes to purchase, you'll be able to create a more streamlined sales funnel for your business.
The Future of Social Commerce
We're still in the early days of social commerce, which is what makes it full of potential. For several years, brands have been active on social media as a brand awareness play. Now, we're entering the next phase of social. And the winners will be those who are jumping on social commerce now. It's time to make it even easier for the audience you're building to click "buy".
Visual content is how you'll win in this space. Social media is driven by visual experiences, and the brands who capitalize on that will be successful.
A website isn't enough. For consumer brands, social needs to be treated as a primary sales channel.
Every social platform will adopt Facebook's integrated shopping approach, allowing you to go from product discovery to purchase all within the app.
TikTok will be the next big wave for social commerce.
We'll see more people buying via video (keep an eye on YouTube Shopping).
While exciting, audio content platforms like Clubhouse have a long way to go to be on par with Instagram's level of e-commerce features. Watch this space.
Social commerce allows businesses to make money right where their customers are, and the tools are readily available (with more to come).
So, are you ready to start fishing where the fish are biting?