While ecommerce offers convenience and speed, digital settings can feel impersonal compared with physical shops, which draw customers in through engaging experiences, inviting layouts, and seasonal decorations, among other methods. Beyond ease-of-use and real-time product availability, online shoppers are looking for the kind of responsiveness that fosters strong relationships. In a digital world, autonomous marketing provides an answer. Combining the power of data and the efficiency of AI, this approach enables marketers to make customer interactions more personal while reducing the cost of acquisition and retention.
Agile Capability in Autonomous Marketing
Autonomous marketing uses predictive capabilities to tailor the customer experience in real time with content, recommendations, fulfillment, and even purchase follow-up that anticipate people's needs. To fully take advantage of autonomous capabilities, retailers need to link their data to third-party sources with the ability to take action on it. This can be achieved by connecting customer identity data with all interactions and touchpoints to present a consistent omnichannel experience.
A typical company has several different technology applications that use customer data and an even greater number of different data sources for generating customer engagement. Automated machine learning feeds that information into advanced analytics and decision platforms, which customize the user experience at each touchpoint, depending on multiple factors. For example, a customer who purchases airline tickets on a booking site might see offers for rental car, hotel, and entertainment options at their travel destination.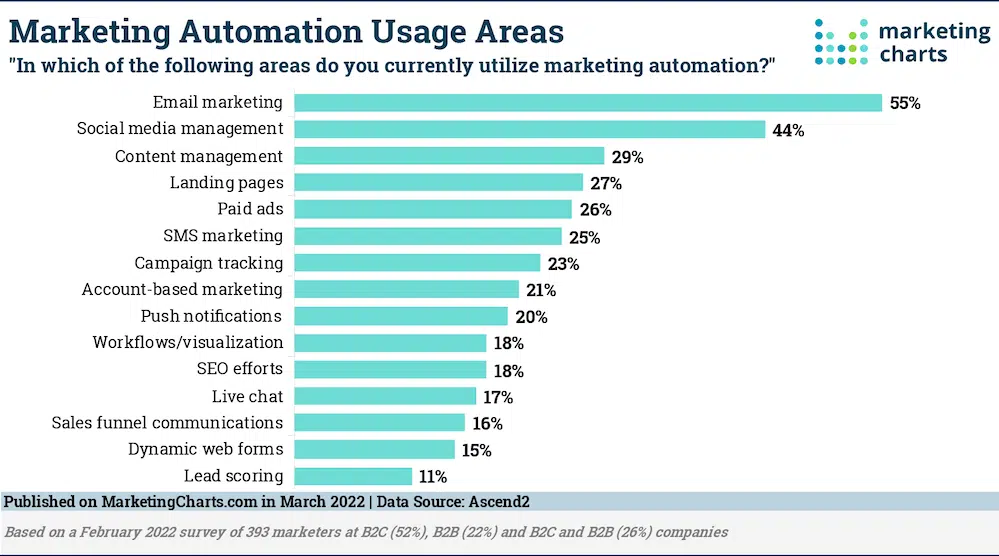 Decisioning Autonomous Marketing
To spark effective customer engagement, a retailer needs to deliver the right message at the right time through the right channel to the right person. Multiply that by millions of potential customers, all of whom are hearing from competitors at the same time, and it's clear this is a job for machines. Tools that automate the collection of consumer intelligence can address this need by monitoring cross-enterprise data—including purchase behaviour, browsing history, referral source, and customer service interactions. When a customer is searching for a gift on a retailer's site, for example, brands can use automation to identify their next most likely purchase and offer it as a suggestion based on that individual's interests.
"Autonomous marketing can help brands deliver convenience, relevant messaging, and responsive customer service across channels—all while making the digital experience feel a little more personal."
The process of autonomous marketing involves three critical components: data, decisioning, and delivery. Personalised data drives action. Decisioning engines carry out personalisation and predict imminent most-likely, behaviour. And individualised delivery keeps consumers in a retailer's digital environment in the same way an attractive layout keeps them from wandering out of one store and into a competitor's.
These capabilities don't emerge fully formed; rather, they grow in effectiveness over time. Predictive personalisation solutions (PPS) allows you to integrate it into your everyday marketing. With that element now covered. When a retailer relies on data-driven decisioning to make marketing and creative choices, it can pivot quickly to make the most of effort and resources. It can also test new channels, markets, and individual consumers with minimal investment. Remember autonomous means zero staff whatsoever, so your staff overheads for this element don't exist.
Flexible Operating Model
The operational structure that underpins marketing technology capabilities can take a variety of forms. Traditionally, an organisation might outsource marketing capabilities to an external service provider, perhaps because that provider has specialised capabilities the retailer lacks, or because there are gaps in the team. In the Service-as-a- Solution (SaaS) model, a business draws on the expertise of a third party apps to support your site by specialists in their own unique discipline, while retaining control over how marketing tech is managed and deployed. This approach can help established retailers quickly stand up automated marketing capabilities. Beyond these models, there are many other options that extend beyond a company's four walls and provide the capability and capacity needed to manage omnichannel engagement with a diverse group of customers.
SwiftERM offer a free trial of predictive personalised product selection software (PPS).
Article Classification: