How to start a n online clothing boutique is a modern dilemma for many people. According to Statista, global retail e-commerce sales would grow to $7.4 trillion by the year 2025. More than ever now's the right time to know how to start an online clothing boutique.
To get things rolling, we have created a super easy guide on how to start an online boutique, even if you're someone with zero experience.
This post is dedicated to just that, and it explains all that you need to do in a few simple steps, as well as some legal documentation that you might need.
In this guide, we have discussed the step-by-step process for starting an online boutique in a matter of minutes.

The first step in my "how to start an online clothing boutique" guide is about selecting a brand name. Your boutique name aka domain name is the first thing your visitor will notice. When you are finding a name for your fashion boutique, make sure it is-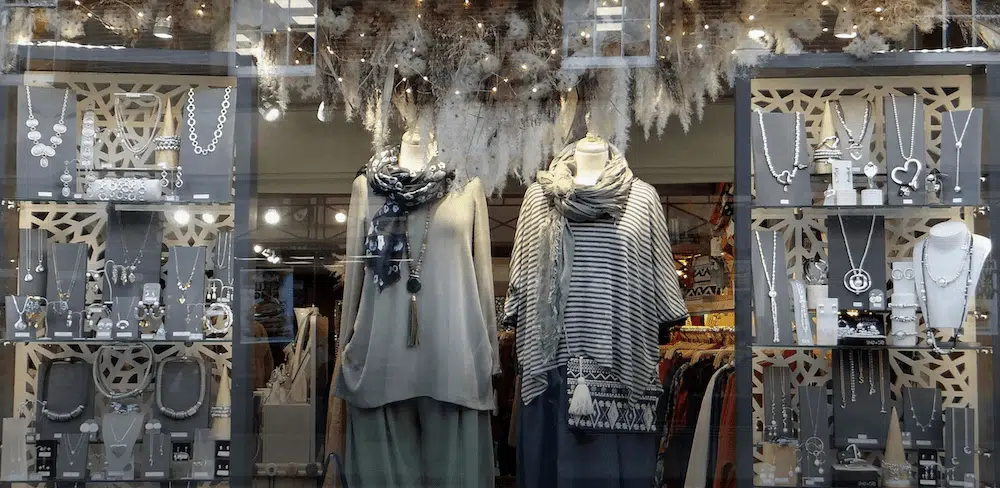 Brandable, short and unique – A good, catchy store name will help you develop your brand (which is essential if you are looking for a long term business). A short, unique domain name will not only be more memorable for your audience, but also good for SEO.
Relevant but specific – If you are launching a car website and your domain name is something like ABCvehicles.com, it might not be the best choice. Instead, if you go for ABC-cars.com it would be more specific and absolutely relevant. your audience would be able to know about your site.
However, if you have to choose between relevancy and brand, go for the brand. One of the most common examples of this is Amazon. If you don't have a name in mind, you can use a free boutique name generator for getting some unique name ideas.
Other Statista's research shows that U.S. clothing and accessories stores generated a revenue of $294.06 Billion in the year 2021. So, the second step for my guide on how to start a boutique is about selecting a profitable niche and creating a business plan.
There's a great demand in the apparel market even after so many variations of clothing products. And if you can find the supply-demand gap for your niche, you can make a highly profitable online boutique.
Look for niche specific products – There are so many product categories in an online boutique that you can sell including women's clothing, cosmetics, shoes and more. But it would be easier to outrank competitors when you start with best-selling boutique products like t-shirts, leggings, handbags, etc.
Learn from your future competitors – When finding products for your online boutique, instead of starting from scratch, start by looking for the best performing products on your competitor's site. You can start with common marketplaces like Amazon, or look for fashion stores like ASOS to see what sells well. You don't have to know the exact product since it's a fashion boutique, but a little idea will help you know the space you'd like to target.
You can use tools like Google Trends to analyze the best performing products in the marketplace. Simply enter the type of clothing products to find out how popular it is.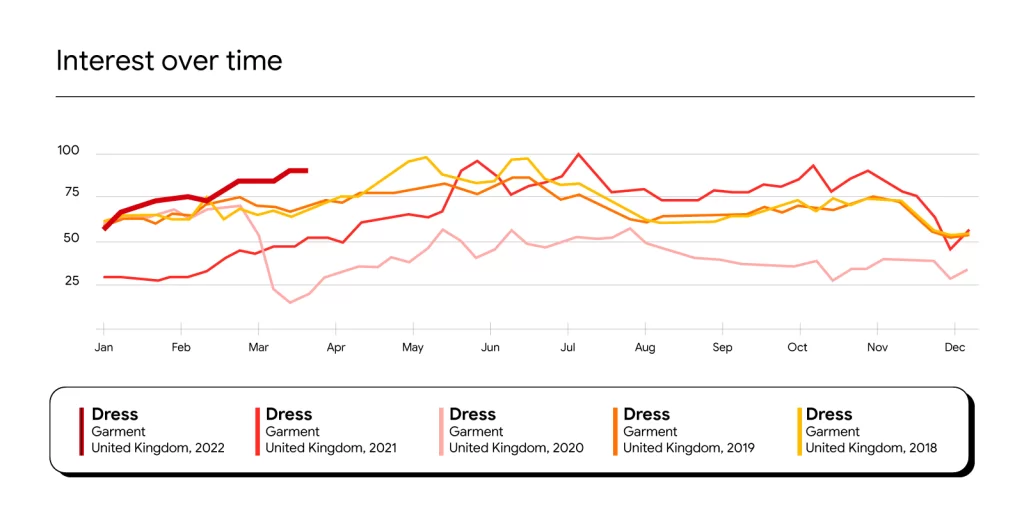 Before you start selling, it's better to know a little more about your customers, right?
Think about a relevant customer base – Think about who is most likely to buy this product? Is there a bigger brand to compete?
Check your customer base – Perform a quick analysis to find out how big your customer base is. Apparel market alone contributes to 1.5 billion US dollars. Similarly, you can use platforms like Statistia and other credible sources to see how big your audience is.
Specify demographics – Try to figure out a demographics report featuring age, location, gender, occupation, income, etc about your target audience.
Third and the most crucial step on my boutique set up guide is signing up on an eCommerce platform. And when it comes to starting an online boutique, there's no better platform than Shopify.
You can have access to multiple clothing suppliers and easily import products using the Shopify apps. There are also other features like beginner-friendly dashboard, 24/7 customer support and tons of free plugins on the app marketplace. All this will save you a lot of future investment.

Once you have signed up on an ecommerce platform, its time to decide on your supplier's type and products to sell.
Now that you have a boutique niche in mind, or atleast have an idea about the type of products you'd like to sell. It's time to move to the next section of our guide (on how to open an online boutique). Now you can either hold an inventory for the products, or ship directly from supplier to customer on a per-product basis.
What is a Dropshipping Model?
Simply put, dropshipping is a business model where the supplier directly ships the product to the customer when the order is placed. All you have to do is create a product listing, and when an order is placed, it will be automatically shipped to the customer under your name. If you are starting a boutique with a dropshipping model, you don't need much investment and would get more room for testing multiple products. here is our comprehensive guide to dropshipping.
What is an inventory business model?
Inventory would require you to store the items shipped by the supplier and then package/ship the items on your own. Inventory also means you'd have to set up a wholesale account along with a complete credit application. You can either work as a wholesale boutique or a retailer. For wholesale boutique, you'd need to order bulk clothing products directly from the manufacturers or boutique clothing vendor. Additionally, you're gonna need a warehouse/storage space and insurance.
Here are some to consider:
Amazon Business
Bloom Wholesale
Printful
Tasha Apparel
CC Wholesale
Sugarlips Wholesale
Hailey & Co
Gilli
Etsy
Royal Apparel

This is the most important section for starting an online boutique. I'm going to tell you how exactly you can pick the products in the niche you selected before, and the product sourcing apps.
Firstly, whichever supplier you choose, you would have to ensure that its sourcing/warehousing location is located domestically, or nearby your target audience.
Next, for finding the unique products from your selected category, you can source/import product details from different dropshipping suppliers –
Independent dropshippers – You can choose independent clothing dropshippers or jewellery dropshippers that dropship unique boutique clothing collections. You will have tons of modern, minimalistic, and other designs that attract more customers.
Product sourcing platforms – You can use product sourcing platforms that offer pre-verified dropshipping suppliers from the specific countries. They also provide filters for most trending items.
AliExpress dropshipping – There are many sites like Aliexpress feature multiple suppliers for different products. You can use a product sourcing app from Shopify marketplace for finding out the ones that offer domestic warehousing, fast-shipping, most-rated, and more.
Print on demand clothing suppliers – In case you want to add products for brandability, or have a design in mind, then you can use a print on demand dropshipping supplier. They will let you fully-customize the design of clothing items using a free mockup generator. The POD company will then ship the item under your name, i.e. private label boutique clothing.
Re-sell from Etsy – Etsy is a marketplace for handcrafted products. You can get hands on some amazing online boutique products. You can reach out to the seller and drop-ship it for a profit.
That said, if you have some prior experience and would like to start an online boutique with inventory options, you can use one of the following options-
Wholesale clothing suppliers – There are many wholesale clothing boutiques that you can use for ordering discounted products in bulk.
Custom clothing manufacturers – Selecting a custom clothing manufactures with a small minimum order quantity will be a good start for limited inventory. You can also add private label cosmetics, unique T-shirts , or custom jewellery to your inventory. If you have a brick and mortar, you can use custom display rank for showcasing your products in your offline shop.
If you have a dropshipping based online boutique with you as sole proprietor, then you might not need much documents.
In order to get your boutique up and running legally, you'd have to do a few quick things. First, register your online store as a business identity:
Sole Proprietorship/LLP – A Sole Proprietorship is the simplest type of business to form. You'd need only a few legal documents.
Limited Liability Company (LLC) – With an LLC, you can create a protection between you and your business store. But you'd need more additional documents. See Companies House for the UK, and IRS for the EIS in the US.
Corporation – Select this if you are looking for funding and investors.
Now that you have signed up your Shopify store, it's time to make it look appealing. Giving your store a good aesthetic is important for building your brand's reputation, trustworthiness and improving the overall user experience.
Start by installing a free Shopify theme for your online boutique. For inspiration, look at top Shopify Themes are using. Each platform will have an equivalent.
After that you can use Hatchful, a free logo maker for adding a logo to your online boutique. your store design. You can use other free tools by Shopify for creating a privacy policy page and terms & conditions page. Make sure that you add a solid about page with a background story for your online boutique along with pages for refund, shipping, and products categories.
What to do after setting up an online boutique?
Now that you know how to start an online boutique, it's time to take the next steps. Start by optimizing your online boutique and improving the overall Search Engine Optimisation. At this point, the guide on how to start an online boutique is officially complete, but we'd like to suggest some ecommerce marketing strategies to give you a head start:
Create unique Facebook/Instagram ads – Facebook marketing is saturated, but you can still make a good conversion for your products.
Create a blog– Start a simple blog and search for target keywords in your niche using KwFinder.
Referral marketing – You will ask your customers to refer your store to a friend for a reward.
Loyalty program – Pat your customers for buying from your store again and again.
Influencer marketing – Find influencers in your niche and ask them to promote your product.
Affiliate marketing – provide a small commission on your sales for promoting your product.
Personalised email marketing – unique email software that runs autonomously, identifying exactly which each consumer is most likely to purchase next, and sends a timely email.

If you need help and have questions, please use the comments box below. We'd also like to hear form you on your own experiences is using any of these companies, and any other's you think would help our readers.