Woo-commerce users come in all shapes and sizes from the smallest turnover, through to the new entrepreneurs. All quickly appreciate the number of WordPress developers there are, available to help them get started quickly and economically.
These figures from Builtwith, suggest there are over 3 million with a Woo-commerce checkout facility.


Until now, many assume that personalisation means having the time to create customer emails by hand, and be able to sit down for three days a month to segment a variety of audience participants to offer the right products to.
Autonomous predictive product selection
But imagine if you could implement a strategy that neither required an up-front investment in money or time? There is a solution called predictive personalisation software (PPS) which is entirely autonomous, it requires zero human input whatsoever at any time.
It watches what you consumer looks at and the process involved with their purchases. It also captures impressions, and from this data calculates which products are the most likely for that individual to purchase, and when. It then populates an email stylesheet and sends it, at exactly the right time, achieving an average 1500% ROI.

An artificial intelligence solution runs a machine-learning algorithm of all the data perpetually being collected by Woo-commerce sites. From this it is able to predict exactly what each consumer is most likely to buy next, and when. This is why retailers can't interfere with it, it has to work alone.
PPS then sends each consumer on the database their own unique product selection, offering exactly the things calculated that individual is most likely to buy, when they are most likely to buy it. The retailer has gone from obscure provincial trader to adopting the most powerful ROI generating solution currently used by the world's brightest and biggest companies.

Furthermore they haven't had to invest anything to check it out, as PPS solutions, such as SwiftERM are offered for nothing up front on a month free trial.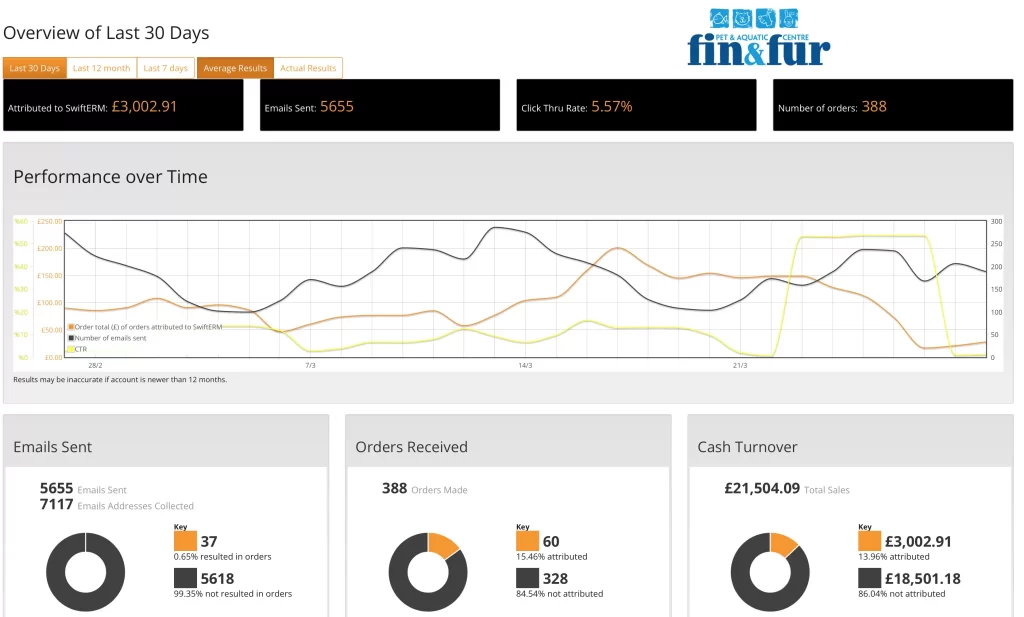 The statistics corroborate exactly how powerful it is, and research firms including Forrester, McKinsey, Bain and Statista also assert that it delivers 20x the ROI of all other marketing solutions combined.
Conclusion
If you know someone with a Woo-commerce store, the best thing you could do to help them would be to suggest they trial PPS software. It doesn't cost anything to try, and has supporting evidence that the return will be enormous. Further it doesn't need any of their time to run it, the answer to many prayers.