Setting up an ecommerce store to become a successful entrepreneur is not for the faint of heart. Once you've taken this courageous decision, the next step is to support your ambition with a sound ecommerce strategy.
Fortunately, it doesn't take advanced sorcery to learn how to increase ecommerce sales and build a successful online business. Anyone can do it if they are willing to learn and put the effort in.
Most gurus and ecommerce consultants today started from nothing back in the day – no prior knowledge whatsoever. You get to learn from their mistakes and get to the top!
Multiple Ways to Increase Ecommerce Sales
Here are 20 effective ways to boost your ecommerce sales and build a formidable online presence across the web and social media.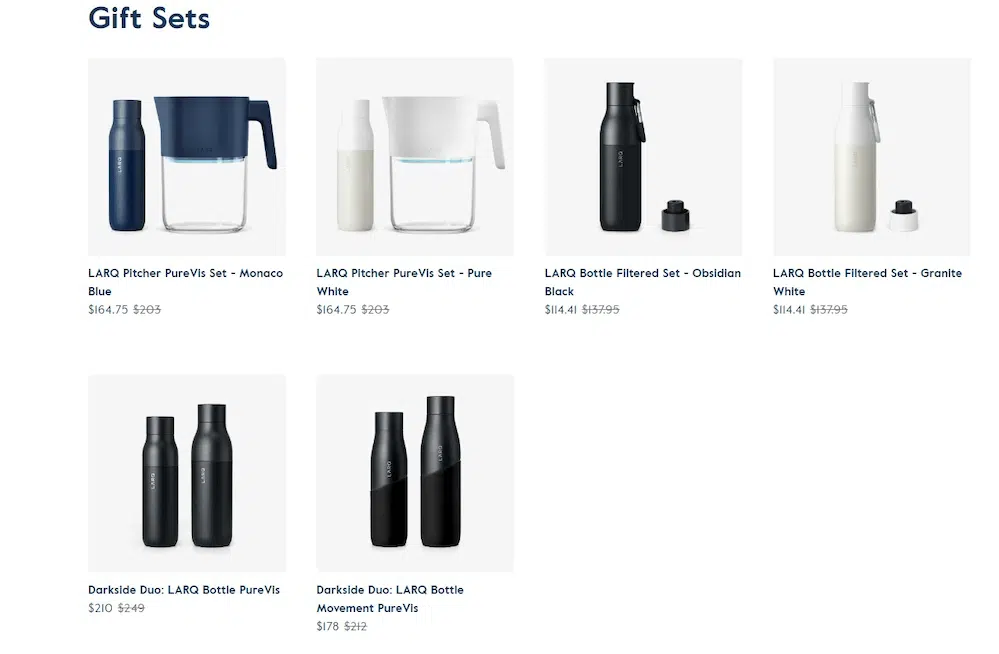 Your competitors constantly adjust prices and launch promotions according to evolving market conditions. Without specialised, targeted, and dynamic pricing models, you're likely to fall behind.
One way to do this is by optimising prices through IP geolocation.
With IP geolocation, you can analyse your website traffic and offer specialised pricing based on the data you have. Without a different pricing breakdown for someone in the US compared to someone in India, you risk losing profit. You must factor in tax rates and other varying geographic pricing dynamics as well.
You can also leverage IP data to set up geo-targeted matches to increase ecommerce sales. For example, a customer from South Asia may prefer cricket-related products, whereas someone from Canada may take more interest in something ice-hockey related.
This can lead to happier customers and increased profit margins, and is an excellent way to increase ecommerce sales. It's one of the ecommerce best practices that you can follow.
2. Build an email list

Despite email marketing's enormous potential to boost ecommerce sales, it's still an underused tactic. A strong email subscriber list can help target and retarget customers at a much better conversion rate. The click-through rates and customer acquisition potential of emails are several times more than social media platforms.
The best part: incentivising customers to give their information doesn't have to sound sales-y. Offering website discounts, special incentives to read newsletters, adding signup boxes at checkout, and other similar tactics can organically help compile an expansive customer acquisition programme.
If you want to boost ecommerce sales, you can also personalise your emails , but we'll discuss more about this later.
Word of advice: Don't be afraid to delete anyone with even the slightest hint of unrest at receiving an email from you, far better to concentrate on those who are happy to hear from you, that suffer the consequence of poor reviews.
3. Create promotional campaigns for different social networks
As an ecommerce business, social omnipresence is vital. You should have footprints across all social media platforms to drive traffic and sales to your ecommerce store. This also lets you engage audiences, tap into influencer networks, and build brand awareness.
Every social media network has its specific audience, strengths, and weaknesses. TikTok might be a great place to have celebrities endorse and promote your products. However, Facebook and Instagram are where the most conversions may happen. You can check out social-media marketing strategy here, and more about the demographics of social media marketing here.
Understanding your specific target consumer's habits on different social media platforms can significantly inform your ecommerce success.
The good news is, you're not alone. Numerous social media content marketing, listening, and scheduling tools help make your job easier and grow ecommerce sales.
If you're not sure about how to increase ecommerce sales, this is the best option available to you.
4. Use scarcity to get people to act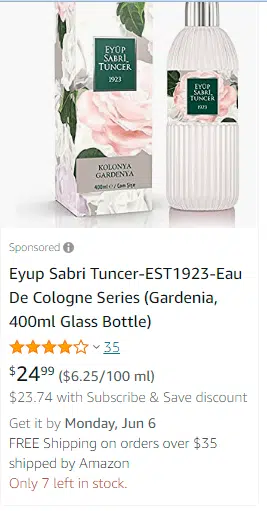 Even if you don't aim to transform your ecommerce store and boost ecommerce sales, eventually turning it into a magnet for supercharged shoppers, you still have to instill a sense of urgency to boost ecommerce sales. The easiest way of doing this is through scarcity.
In the real sense, scarcity helps customers see the perceived value in making an instant sale.
For example, you can show stock quantities on product pages to trigger customers' fears of missing out. Even sending emails announcing the dwindling numbers of a particular product sometimes revs up customers to act.
Another way to tap into a scarcity mindset is through competition. Some stores do this by showing how many people are browsing or have bought a particular product.
Bottom-line: If customers see your products as a finite, vanishing commodity, you will see your ecommerce sales boom.
5. Create a money-back guarantee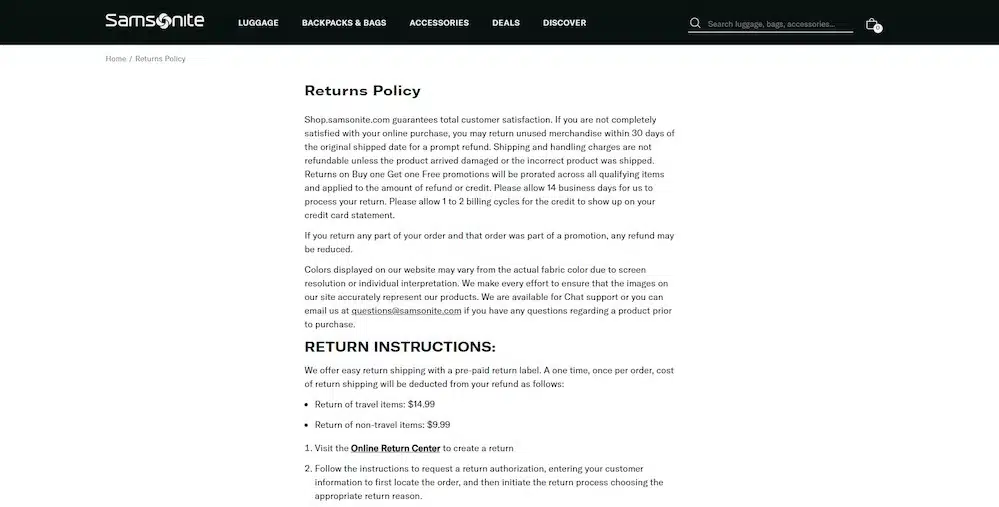 Building trust is paramount. Online shoppers can't physically touch or try out a product. They need special assurance to trust you as a reputable retailer.
Money-back guarantees help build that kind of trust and display your confidence in the quality of your products. There are some perceived risks associated with full or partial refunds, however. Some customers will take these as ecommerce loopholes and try to take advantage.
One way to protect yourself is to put a time constraint. For example, you can have the guarantee last for 30 days or two months, depending upon the specifics of the product. You can also establish certain conditions for the validity of the guarantee.
You could also hire a legal professional to prep a policy for money-back guarantees. For people wondering how to increase ecommerce sales, this is a great step.
6. Establish trust by offering social proof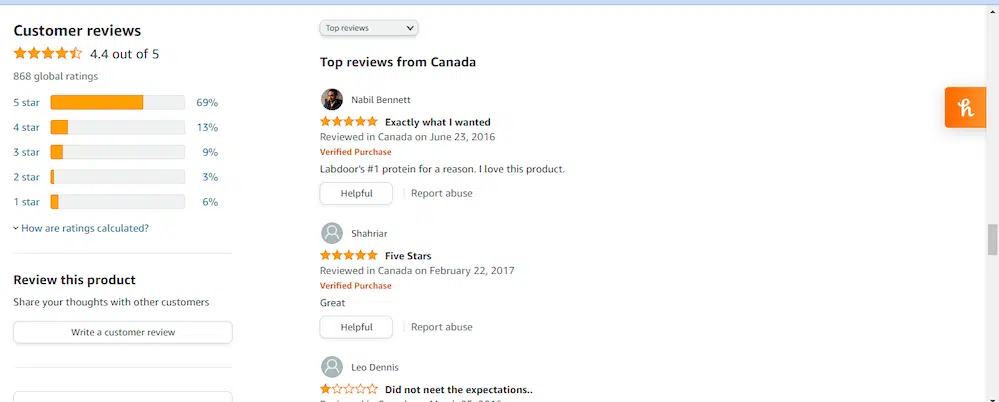 Why should anyone choose your ecommerce store in a sea of online options?
Two words. Social proof.
Nowadays, how customers perceive ecommerce products on social media websites can make or break a sale – sometimes even entire brands.
You can leverage the power of social proof to drive revenue to your ecommerce business in many ways. It's also an excellent ecommerce SEO strategy.
Showing off positive reviews on your social media pages and celebrity endorsements is a good start. However, it's not advisable to get rid of negative reviews. Maintaining the authenticity of your review section is as vital as getting five-star customer feedback.
Also, the influencers you choose to partner with should have a social persona consistent with your target audience's needs if you really want to increase ecommerce sales.
Asking Kylie Jenner to promote a sports product may not be the best bet, even though she's such a big deal on social media.
7. Use paid traffic to promote your sales (Facebook, Twitter, Instagram)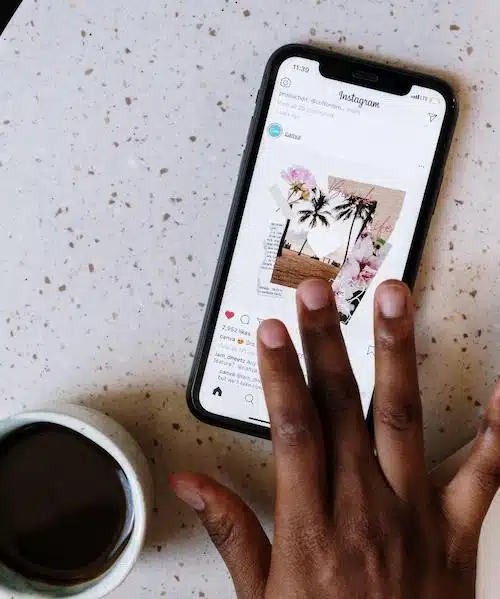 Besides organic social media marketing, add paid social ads to your ecommerce marketing strategy.
Only existing followers can see the content you share on your social media accounts. Paid ads let you reach a new audience if you want to increase ecommerce sales.
Social media platforms offer extensive options to target the right people with sponsored content. You can reach people according to demographics like location, buying interests, age, or gender to find your ideal ecommerce target audience.
Also, make sure you're regular with your content. People have short memories. They will not pay attention to brands that reach out to them once every month.
Schedule ads and make a paid ads calendar to stay ahead and increase ecommerce sales consistently over time.
Remember, your paid campaigns don't always have to be about your products. Showing behind-the-scenes videos of how your business works also goes a long way toward building customer relationships and loyalty.
8. Start upselling

What if a customer is on the checkout page to finalise the purchase of a coffee jar, and they get a personalised recommendation for a bigger, better coffee jar – just for $5 more? They'll be tempted to upgrade their product.
Upselling is a great way to increase revenue and build long-term relationships with your customers. It's effective because it's mostly selling to a customer base you already know and know you.
The good news is you don't necessarily need coding skills to incorporate an upsell process into your online store. Various upsell apps are fully integrable with Magento, Oepncart, WooCommerce, Shopify, and other popular ecommerce platforms.
9. Revise your checkout process

Optimize the checkout flow of your ecommerce store to improve the user experience and increase ecommerce sales. The more time a customer spends inputting personal information and payment details, the greater the risk of cart abandonment.
Some users may not be willing to sign up before checking out. Others may only feel comfortable with a specific payment option. At the same time, others may find the website layout confusing.
Making minor improvements like adding guest checkouts, multiple payment options, integrating CTA buttons to products, and making it easy to reset passwords, can significantly streamline the customer journey and increase sales.
This is a simple, yet highly effective way to grow ecommerce sales.
10. Offer multiple payment options (BNPL)
Customers add products to the cart with the intent of buying them. However, things can quickly change if they don't have their preferred mode of payment at checkout.
Before, there were only a handful of payment options like credit cards or PayPal. And the problem with credit cards specifically was that they had high-interest rates and late fee penalties.
Now, most online stores have "buy now pay later (BNPL)" options, like Klarna, Pay, and Sezzle, and they definitely help increase ecommerce sales. As the name suggests, these new modes allow customers to pay later with limited fees and interest rates.
This pushes flexible payments to new heights and considerably reduces cart abandonment. They also ensure that online store owners get payments upfront without any risk and fraud.
However, buy now pay later options shouldn't only be made visible during the checkout process. Introduce these options early in the customer journey process – in banners and paid ads, for instance – to get the best out of these flexible payment options.
It's also important to compare and select from suitable payment gateways so that you don't lose out on payments from customers.
11. Try out Gmail ads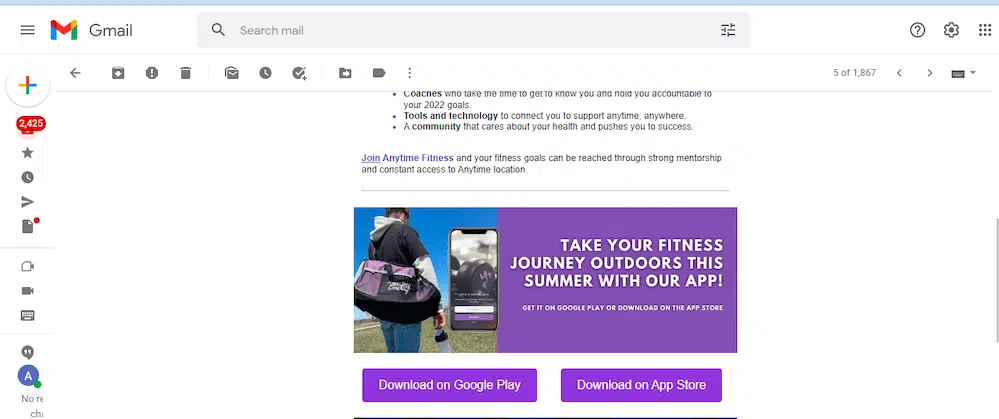 Paid Gmail Ads or Gmail Promotion Ads are interactive ads displayed at the top of a prospect's inbox in the social or promotions tab.
You can design functional Gmail ads to promote your ecommerce business in many ways. The options are vast, from including a playable video to a clickable link to your online store. Gmail Ads also cuts your work short since Google automatically makes these responsive for mobile and desktop.
Prospects viewing Gmail Ads are in your marketing funnel's awareness and interest phase. So, design your Gmail Ads like a post-click landing page. Make sure you include your unique value proposition early on.
12. Install a chatbot or introduce a live chat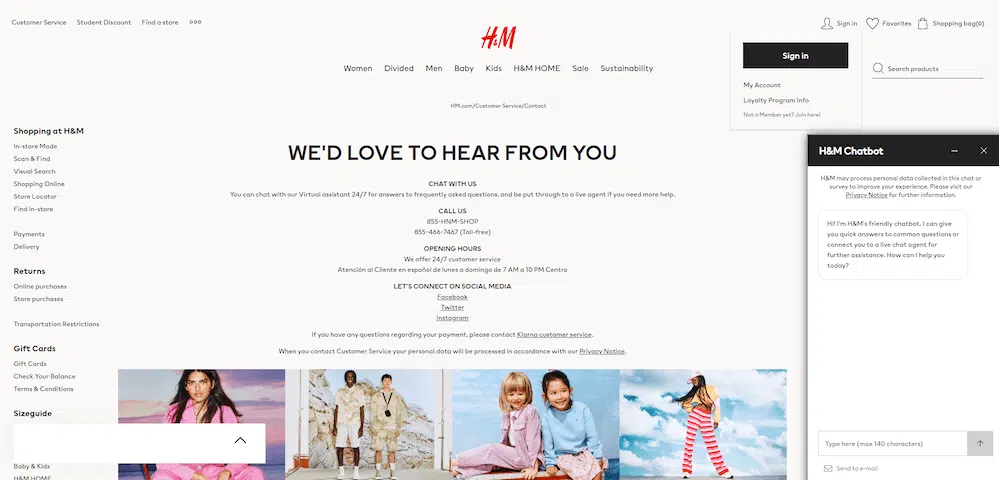 Intelligent systems like chatbots are an excellent ecommerce resource for conversational marketing and customer support. Chatbots don't just guide customers or ask basic questions. They also carry long 2-way communication and build customer relationships.
Ecommerce businesses can use chatbots to answer customer queries about products and facilitate purchases. You can also give "human names" to your ecommerce chatbots to improve engagement rates.
Since AI chatbots constantly learn from past user interactions, they have an incredible ability to customize future conversations. This makes them perfect for handling repetitive customer queries and resolving chat queues, which reduces the load on human support agents.
13. Ensure consistent messaging throughout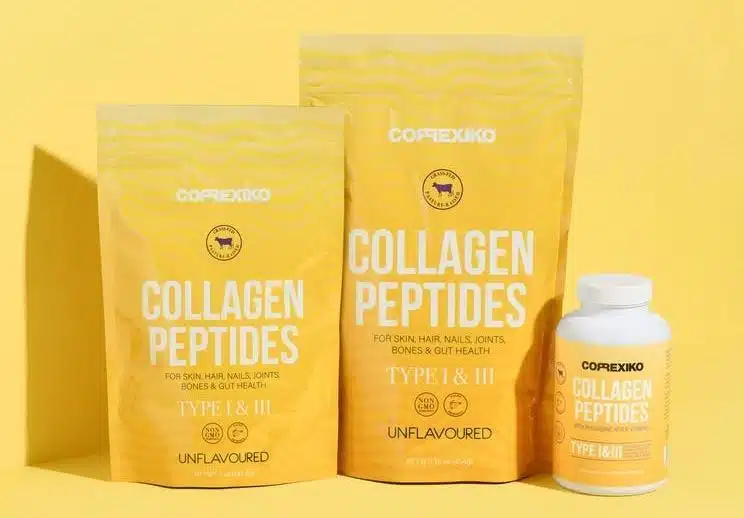 When your unique colors, fonts, layouts, logos, sales content, and other communication elements are consistent, customers can recognize your business without even recalling its name.
Use various tools and strategies to maintain consistent messaging. For starters, there are automated marketing tools to integrate with your ecommerce websites to create messaging templates.
Use content management systems to easily share content with your brand identifiers across your online store.
14. Offer free stuff!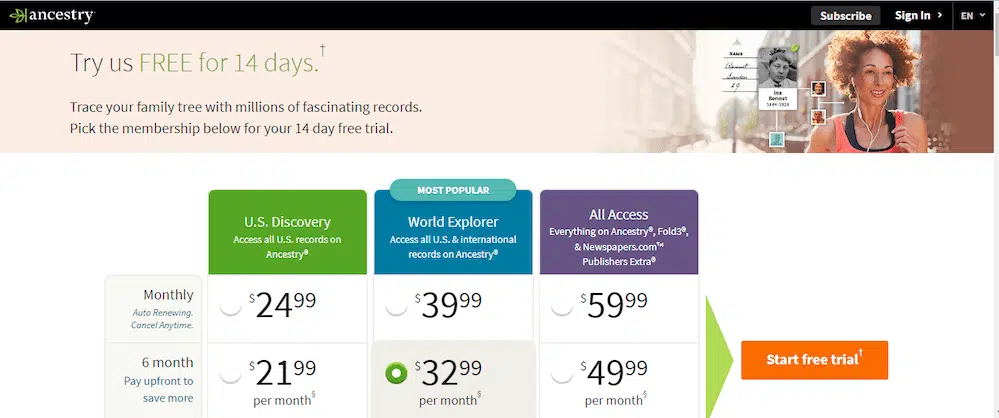 Sounds like a bit of an axe in the foot. We're in the business of making money online, not losing it, right?
But what if you could increase your revenue by giving freebies?
Yes, free stuff helps your long-term sales.
For instance, free products help build customer trust. And you don't necessarily have to give away free things. You can offer free trials to give customers some time to see the value in your products before committing.
You can also offer free shipping and delivery on purchases beyond a certain amount to increase the average order value.
Think of it as a solid investment to establish value with new customers instead of a loss-making practice to increase ecommerce sales.
15. Track user engagement and find what works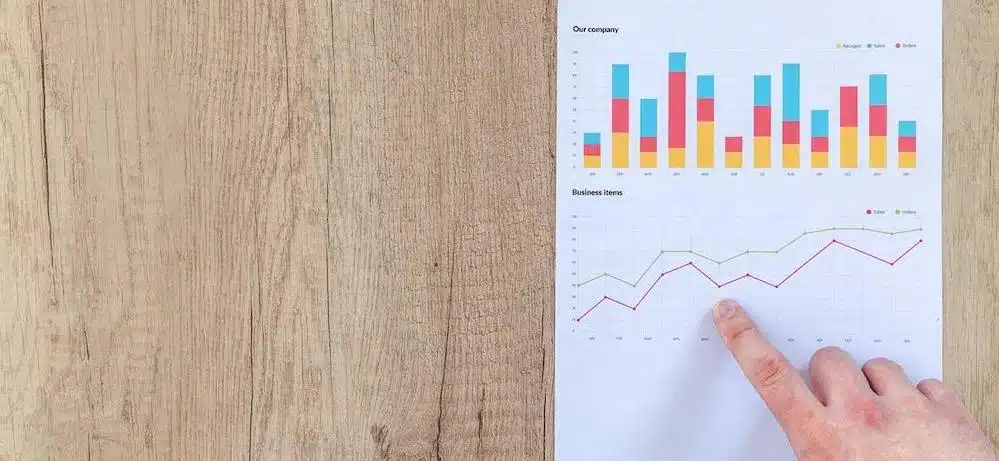 There are several ecommerce KPIs and metrics that you can track to improve your store's performance. Your online store, analytics software, social media, and other ecommerce tools capture a treasure trove of data that can boost revenue.
Depending on which stage of your sales funnel you're targeting, the engagement metrics you'll track will vary. For example, during the conversion phase, metrics like cart abandonment and average order value will take precedence over impressions and reach.
Incorporate the customer lifecycle in your strategy to demystify the problems hampering customer engagement and conversions.
16. Improve your mobile browsing experience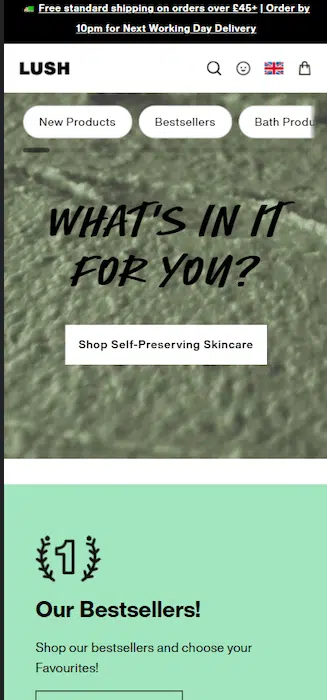 Smartphone users account for most Internet traffic today. You can miss out on some serious sales if your ecommerce store isn't mobile-friendly.
With limited screen space, focus more on visual content than text elements. Use bullet points and short copies where text is essential. Include videos where possible. Mobile shoppers are more likely to buy products that have video presentations.
The more seamless a customer's online shopping experience, the greater the chance of conversions.
17. Work on reducing cart abandonment

You can never eliminate cart abandonment. But understanding what's stopping customers from completing the purchase can improve your conversion rate.
Lack of transparency is a major reason customers opt-out of a sale.
When customers can't see shipping fees, taxes, and other additional costs displayed, they can rethink their entire purchase.
Make sure you include all costs on the order preview page to ensure complete transparency.
Visual elements like progress indicators also reinforce transparency. They make customers feel more invested and involved in the checkout process while showing them their progress and completion time at the same time.
18. Create a "best sellers" list

Listing products as best sellers is a great way to get customers excited about trending items. Everyone wants to get their hands on stuff everyone else is rushing to grab.
Most ecommerce platforms have a bestseller metric integrated into reports. These reports detail the bestsellers by vendor, SKU, sales, and other vital metrics. You can use them to create a Best Sellers category or label individual products as Best Sellers on their product page.
Clearly display the all-time bestsellers and the products currently selling the most. Filter reports to show items sold by the month, year, and day.
19. Add reviews on your site

We've already discussed the importance of authentic reviews and social proof.
Before making up their minds about a product, customers will look for what others say. So, it's imperative to have reviews on your socials and your ecommerce website. This ensures that customers' positive opinion about your brand is reinforced on every platform at every point of contact.
Use cost-effective ecommerce review gathering apps, such as Yotpo and Reevoo, to integrate customer ratings and feedback into your online store. You can also email your customers to leave a review.
No matter which route you take, display the reviews prominently. Ideally, the reviews need to take center stage on the storefront to have maximum impact.
20. And ultimately predictive personalisation
Adoption of AI technology is the hottest potato for most ecommerce businesses these day, with this technology delivering meteoric growth as a consequence of early adoption. The bigger the company, seemingly the earlier the adoption, consequently enjoying the fastest growth. Predicting what each of you consumers is most likely to buy next has taken over the top slot for ROI.

It has been verified by global research companies that the ROI of PPS (predictive personalisation software) has overtaken all segmented email marketing, CRO, social media and multi-channel marketing combined, by some twenty-fold, with returns in excess of 11,500% are not unheard of.
PPS watches what each and every individual consumer you have buys. It watches impressions and their navigation tract, to arrive at that individual's perfect choices of products, and it is able to learn to predict when that individual is most likely to buy them. This delivers a massive hike in the average order value and customer lifetime value. But equally importantly those huge rate of return (RoR) of goods, so many experience, almost disappear overnight as each consumer is now enjoying seeing and receiving details of products they want.
Conclusion
Phew! That was a lot of information to take in. But there's no need to test all these tactics out today.
Start with what's going to make you the most money first, simply PPS. Then look at on-site tasks, such as making your ecommerce store mobile-responsive and user-friendly. Then look into building subscriber lists, marketing and promotion on social media, and advanced chatbots.
Boosting online sales is an ever-learning process. The more you're willing to put a step forward and innovate, the higher your chances of outwitting and outperforming your competitors.
To learn more about personalisation, and what it could mean to your ecommerce business your may like to read other articles about it here.
SwiftERM is a Microsoft Partner company. Please enjoy a 30-day free trial of predictive personalisation software on us,  visit this link. No lock-in, no obligation, just pure, unadulterated profit.
Article Classification:

Relatively straight-forward, although some ecommerce marketing knowledge advantageous.