The fashion industry and digital transformation. According to McKinsey's State of Fashion report, "The total sales of the traditional fashion sector have grown by more than 20 percent over the last three years". Every year, the fashion industry, ranging from retailers to luxury brands, drives a significant profit to the global economy. It is one of the biggest, yet most challenging industries impacted by hundreds of factors, including economic uncertainties as well as digital transformation.
Digital transformation in the fashion industry brings a lot to the table, but if ignored, it can unravel everything else. In response to this digital wave, many fashion brands are now under pressure to innovate while at the same time being cost-conscious. Brands have started to improve their speed to market and to innovate and automate their core product design, manufacturing, and overall supply chain process.

The need to embrace digital transformation is a need of time for them. Why? Because consumers' expectations are now at the highest level. They are no longer content with the simple purchase transaction; they want to have an experience attached to it, and the credit goes to digital technologies they are exposed to.

They want to interact, belong, influence and be the personal version of the brands from which they buy. They are more concerned and conscious about how they look in public and on social media, and about the perception of the brands they buy and own. There is no doubt that most consumers use social media channels before, during or after making their purchases to tell the world about their ownership of the brand.
This means that fashion brands have no option but to become digitally-savvy brands and embrace digital transformation. It is now fundamental for fashion brands to redesign the entire consumer-brand relationship because there are no more typical consumers, no more geographies, and no more one-size-fits-all solutions. How are global companies adapting to this digital wave?
Fashion brands are now finding more ways to create personalised experiences for their consumers. They produce and serve content and recommendations based on individual preferences and past shopping behaviour. All of this was not possible years ago — unless you had a personal one-to-one relationship with any client.

But now, by tapping into the data and information of any customer, brands are walking the extra mile to create a customised and personalised shopping experience. In research done by Bazaarvoice, 66% of fashion brands buyers said that a personalised shopping experience and product recommendations are somewhat or very important.
According to a report from Boston Consulting Group, apparel retailers that have implemented personalisation strategies see sales gains of 10% or more, a rate three times faster than other retailers.
66% of fashion brands buyers said that a personalised shopping experience are important.
In the fashion industry in particular, consumers are heavily influenced by the expression of their personal style, and when brands try to reflect their personalised fashion statement into a product, they feel connected to it on a whole new level. So, it's not only about wearing individual items but also about how these items can be combined to put together an outfit.
Adidas tapped into the opportunity to educate and empower their consumers on how to become better runners. The company purchased the company Runtastic, which initially started as a classic GPS run tracking app but now has expanded into a wide array of connected training apps for cycling, cross- training and even sleeping. Plus, there's hardware to boot. All of this, just to create an ecosystem of loyal consumers instead of just a customer base.
What we see here are direct-to-consumer strategies at work. Companies like Adidas aim at building 1:1 relationships with their customers. Their focus is shifting away from classic B2B — selling products to retailers, who then own the customer relationship – to getting to know the fans directly and developing new products and services suited to nurture this relationship.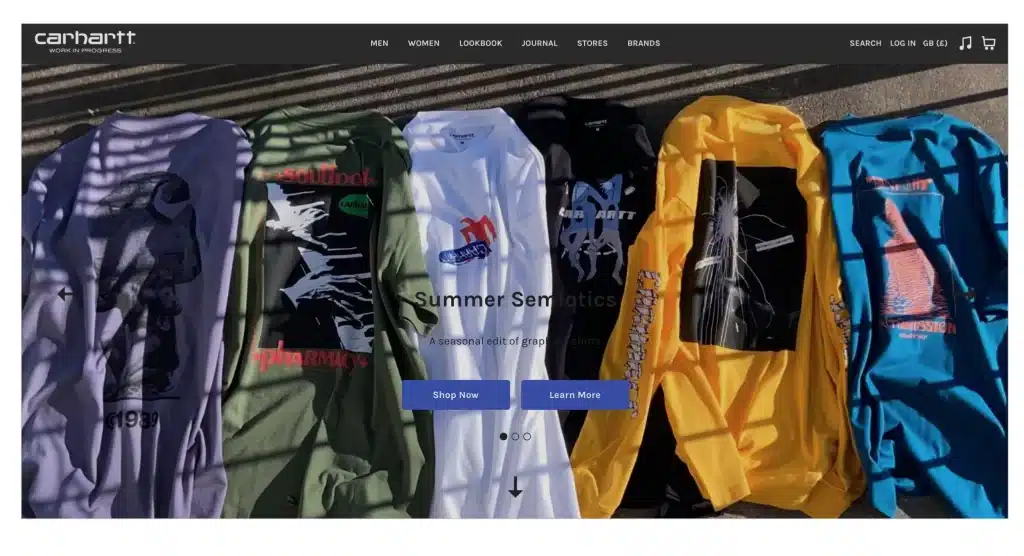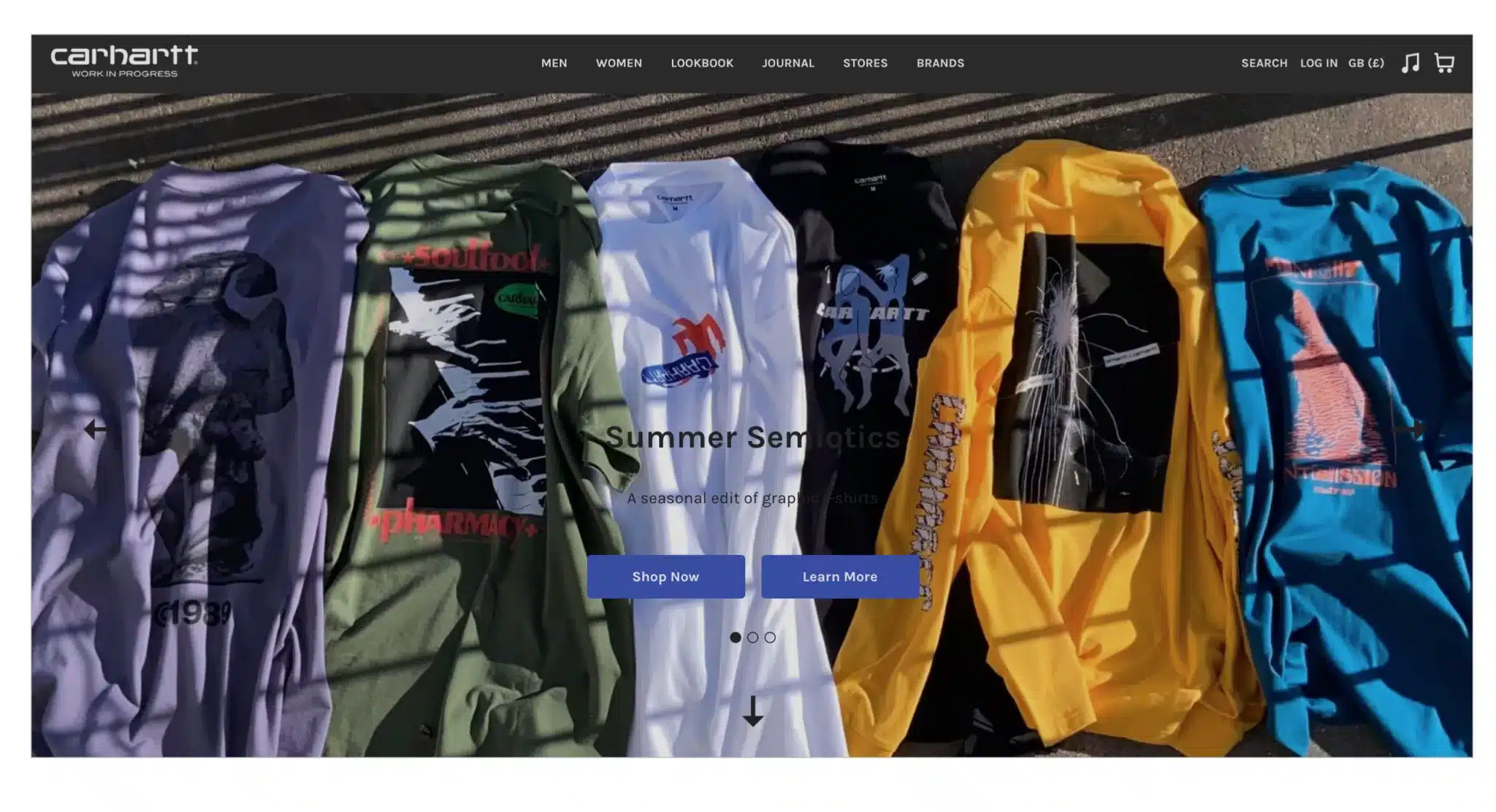 The Retail Apocalypse
The fashion industry couldn't save itself from the retail apocalypse happening all over the world, but most profoundly in the United States. There can be multiple reasons for store closures, but the annual State of Retailing Online study from the National Retail Federation (NRF) and Forrester claims that consumers aren't abandoning retail brick and mortar stores. Instead, they expect traditional and digital retailing to be intertwined.
According to Coresight, the number of store closures fell in 2018 when store closures totaled 5,524 as compared to 8,139 stores in the previous year. In 2019, 2187 stores have
Rise of Digital Commerce
On a global level, e-commerce is growing rapidly. From 2018 to 2021, e-commerce sales have more than doubled. The shift towards digital commerce has also made it harder for fashion stores to pull customers into their physical stores and has forced companies to change their sales strategies. Brands and retailers now spend more time devising their sales promotions online and have increased their digital efforts to lure customers to buy more from their online stores.
With Amazon as one of the benchmarks, the expectation trickles down to every other e-commerce store as well. Customers today want pixel-perfect websites with the best functionality and quick customer support day and night. They expect rapid deliveries and even better return policies. One of the leading fashion brands, Gucci, now offers deliveries in selected cities from the store to a customer home in just 90 minutes or less10. But there are other challenges which have to be deal with.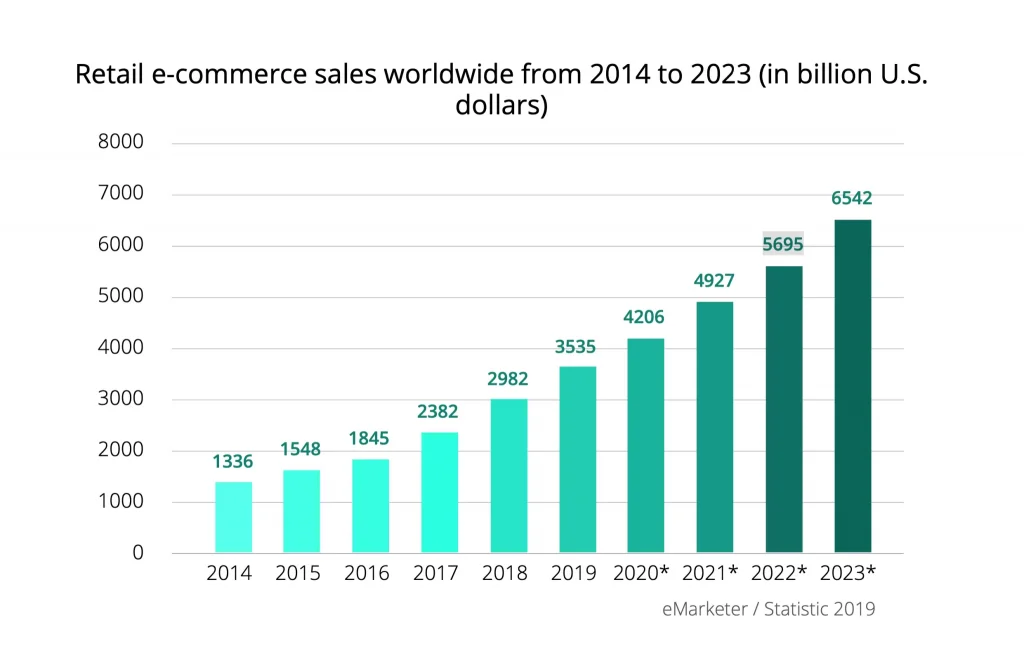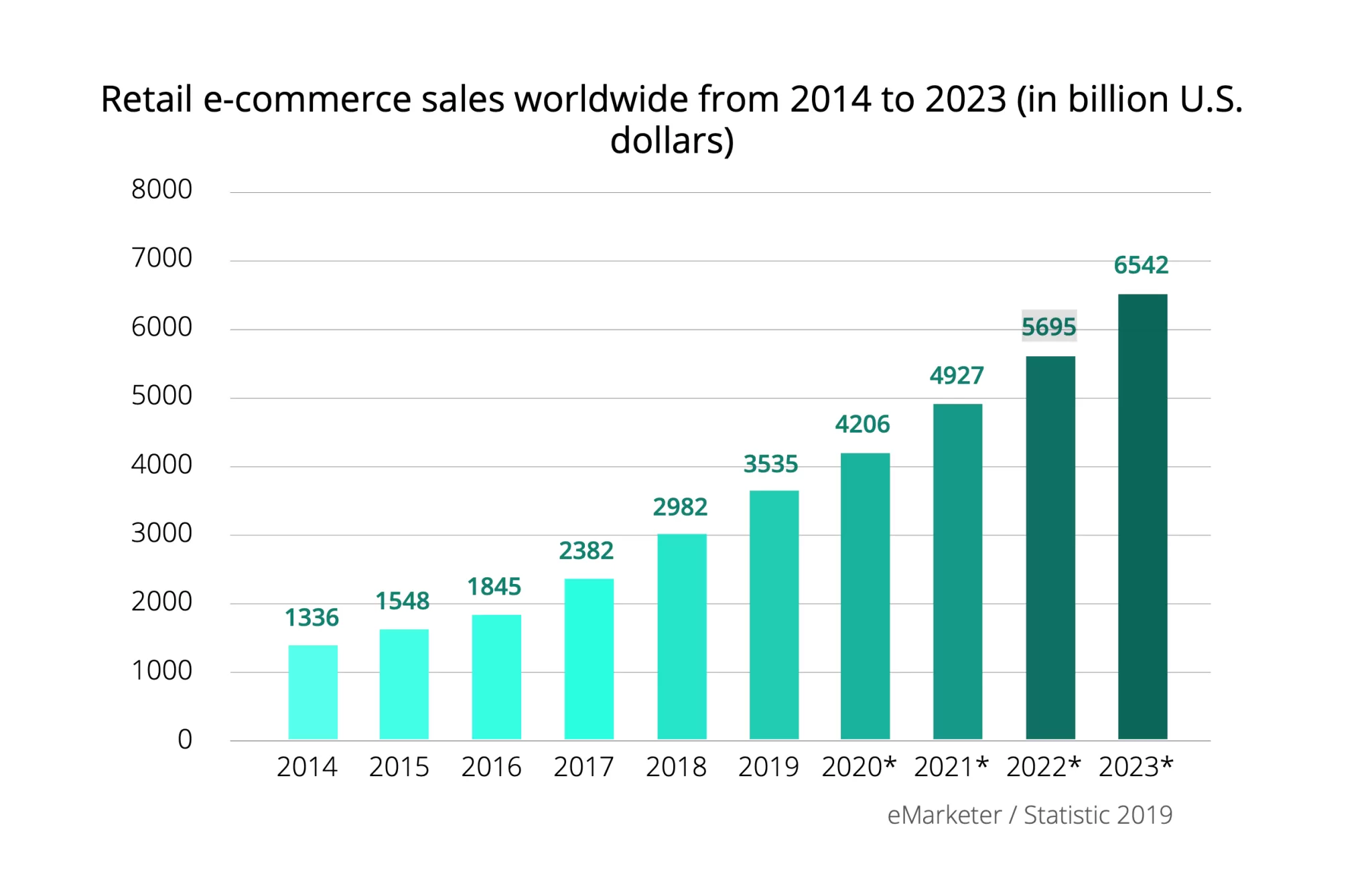 Technological Expertise
It is important to note that all of those challenges have a technological aspect to them. Most of the processes described above are unthinkable without the necessary software applications. However, the way in which these applications are built, maintained, and used is changing rapidly.

When the whole Internet was in its infancy in the 1990s, it was often sufficient to use off-the-shelf software to create a web store which would be considered adequate. With the proliferation of new business models, touchpoints and overall use-cases, things are changing rapidly.
Brands and retailers have understood that in order to stay relevant and successful, they need to build their own technical teams which, in turn, build tailor-made solutions for their business. They need to attract talent to stay independent and agile.

Also, they have to provide a holistic experience on the basis of data, developing a functional website, deciding a beautiful user experience on mobile cannot be done by experts who have only worked with fashion brands and never stepped into a digital industry.
So, instead of relying on the old model, which is moving every technical project to external solution partners, who then use and modify monolithic, one-fits-all solutions such as Salesforce Commerce Cloud®, the focus is changing.

Now, it's more important for them to be able to build their own ecosystem and be in full control. Their aim is to benefit from a mixture of pre-made components and services delivered out of the cloud, and supplement those with custom applications.
Those new types of solutions are often referred to as "headless". They are using so-called APIs, interfaces which allow them to tightly integrate applications and let them exchange information. Like a box of LEGO bricks, those solutions can be combined in every conceivable way. The ultimate goal: stay agile and retain the freedom to build websites and applications that keep delivering value for the customer and drive business.
Final Thoughts & Outlook
Yesterday, it was still about linking the brick and mortar with online commerce; today, it's about connecting many online channels and touchpoints. The fashion industry has come a long way with digitalization, and the demands of today's shoppers, especially those belonging to Generation Z, are experimenting with new channels and formats.

For brands and retailers, the experience is the key, through content, through social media, and through influencers, too. It's about building a 360-degree brand world around your customers. This cannot be done by a flick of a switch of some kind of super-software, but a smart combination of scalable cloud services, custom developments and, of course, the right employees and the right mindset to create inspiring and seamless experiences.