What makes people "add to cart"? So what influences shoppers to buy online? Google did a study of a couple of large international markets to shed light light on the state of ecommerce and what most influences shoppers when deciding to buy online.
i. United Kingdom. With a robust infrastructure and high consumer confidence, the UK boasts the third largest ecommerce market in the world. UK shoppers tend to mirror US shoppers with low prices considered very important. UK shoppers pay much attention to import charges, taxes and delivery, which might affect the ranking of their values.
After price, UK consumers prioritise fast and affordable delivery. Incentivise repeat visits with offers and incentives, and most of all keep your relationship with each consumer personal, no one wants to know what someone else is interested in. (Google/Kantar TNS, Global, Shopping Preferences Study, U.S., U.K., Brazil, India, n=1,500 consumers 18–64 who made a purchase in the past 6 months in each country, total n=6,000.)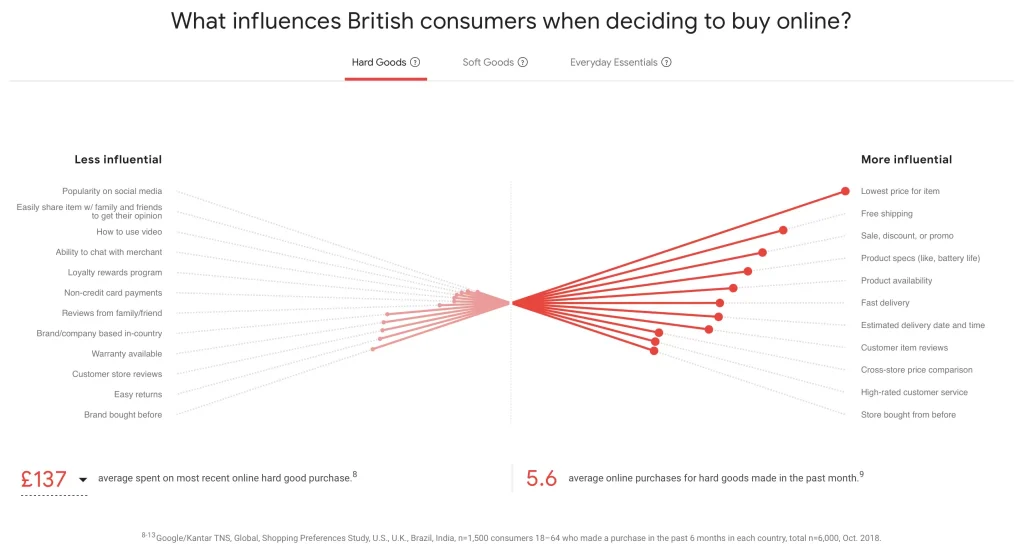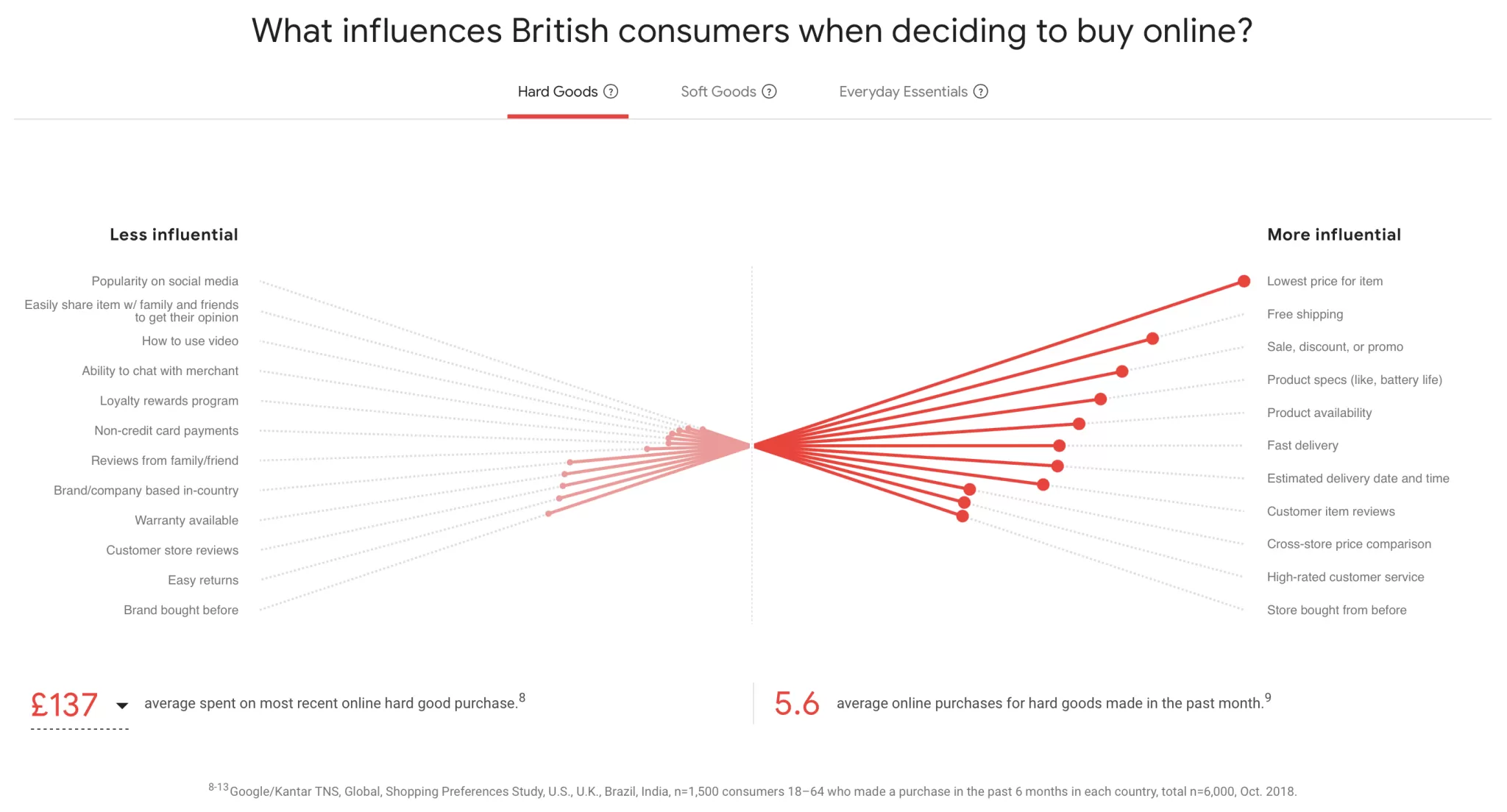 ii. United States, a model of mature ecommerce. American consumers are probably the largest and most developed and their values may be a reflection of a highly saturated market, and many trusted options. Price point is probably the most important purchase consideration with free shipping right behind it.
Google recommend we take note that this is a prime example of considerations for saturated markets, wherever they appear. When you can beat the competition make sure you show it. Keep and eye on markets for products you can undercut. US shoppers are most interested in fast shopping times than instore pick-ups.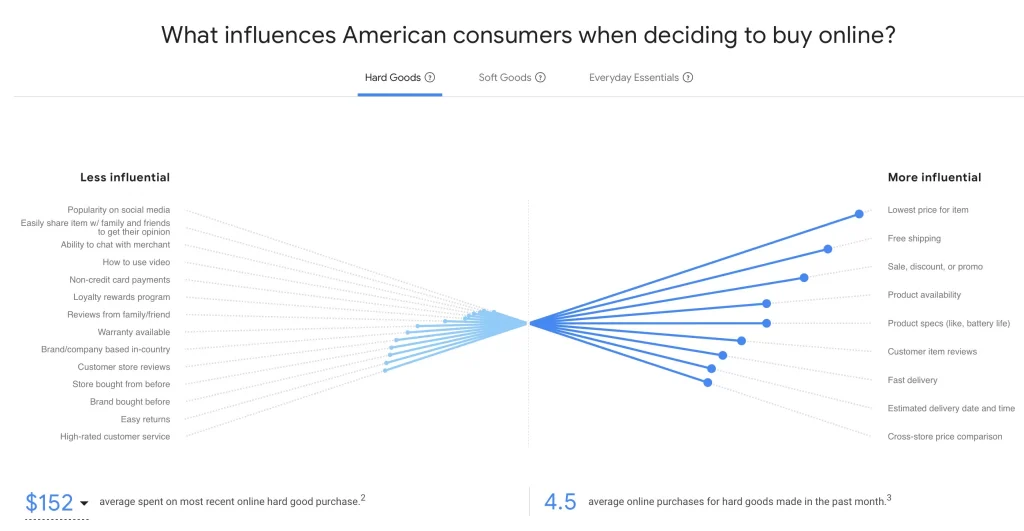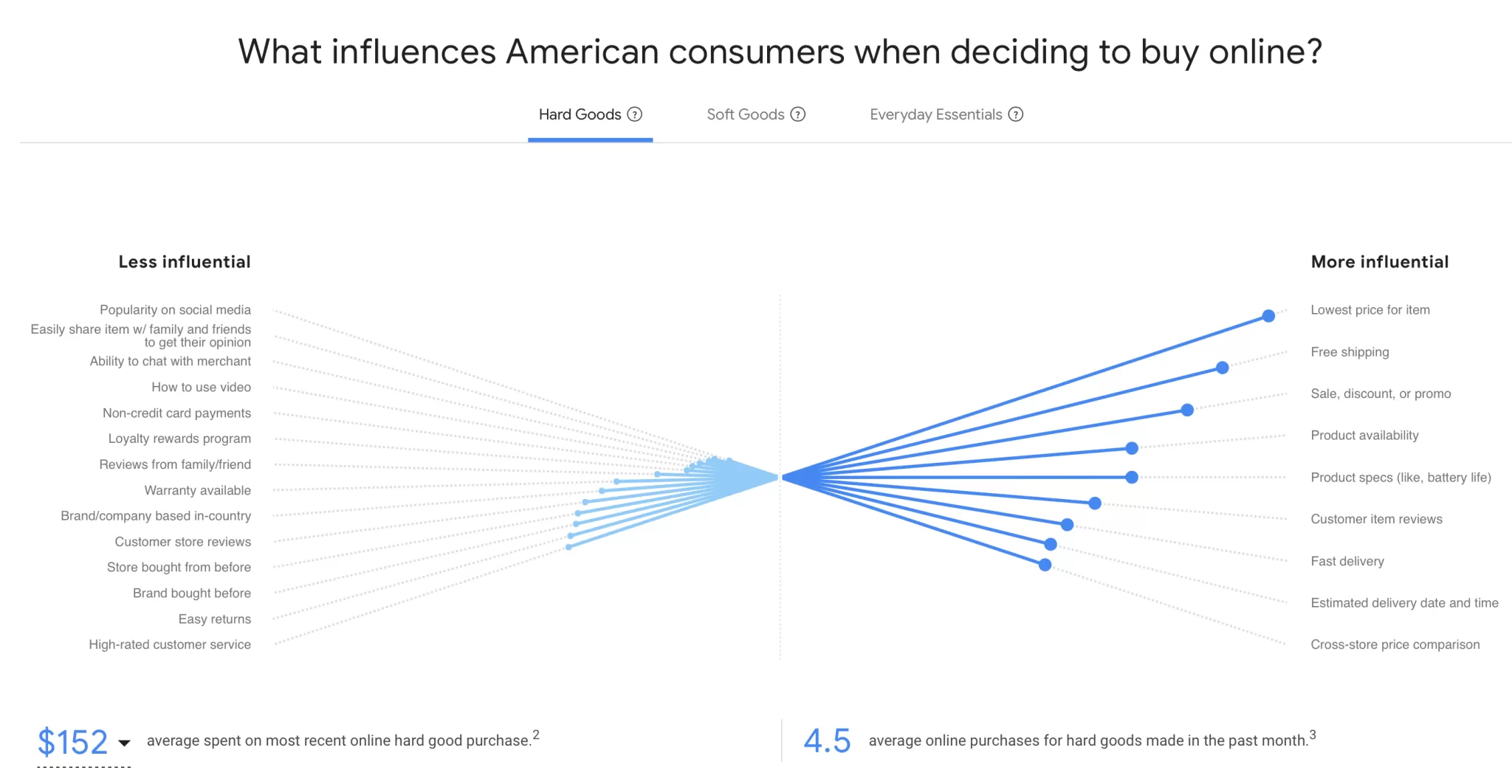 Putting these insights into practice.
Whether you're looking to improve your site or looking to launch in new markets it pays to keep these insights in mind. Google stress the importance of keeping your site up to date, with insights to products they care about and relevant to the market you're targeting. You should prioritise local values, and design your site with those in mind. Use a list of values to stand out and the differentiate to underline the distinction.