By August last year there were 147 American Viticultural Areas (AVAs) in the state growing California's wine, with grapes grown as far north as Shasta and as far south as the Temecula Valley. Under state law, wines labeled as "California" must contain 100% fruit grown in the state and must also be produced in California.
If a wine carries an AVA name on the label, 85% of the grapes must come from the stated designation. As winemakers continue to understand their terroir, new AVAs are continually proposed. Just recently, the West Sonoma Coast AVA and the San Luis Obispo Coast AVA obtained TTB approval to become official appellations.
California wine region is without a doubt one of the most well-known states in the USA. Located on the Pacific Coast, the "Golden State" is one of the most populated, and for good reason, the golden Californian sunshine. California wine region is home to a number of famous and incredible cities such as Los Angeles, San Francisco, Sacramento, and San Diego.
The Napa Valley wine region is arguably California's best known wine producing area.
It will be forever associated with the 1976 Judgement of Paris blind tasting that saw some of the world's top palates, including Decanter's Steven Spurrier , rate Napa Cabernet Sauvignon from Stag's Leap Wine Cellars ahead of classified Bordeaux.
In the subsequent 40 years, Napa Valley has gone from having a few dozen wineries to several hundred – reaching the point where limits on new winery permits are a hot topic of conversation in the area. Trade body Napa Valley Vintners has 500 members, but was formed by just seven vintners in 1944.
California's wine comes many international grape varieties
There are over 100 different grape varieties cultivated in California, and the number continues to grow. While chardonnay is the most popular variety, followed closely by cabernet sauvignon, it's not unusual to find grapes indigenous to other countries, like albariño from Spain, touriga nacional from Portugal, and barbera from Italy, dotted throughout vineyards. Plus, vineyards of zinfandel, considered America's heritage grape, continue to thrive and contain some of the oldest vines — many over 100 years old — in the country.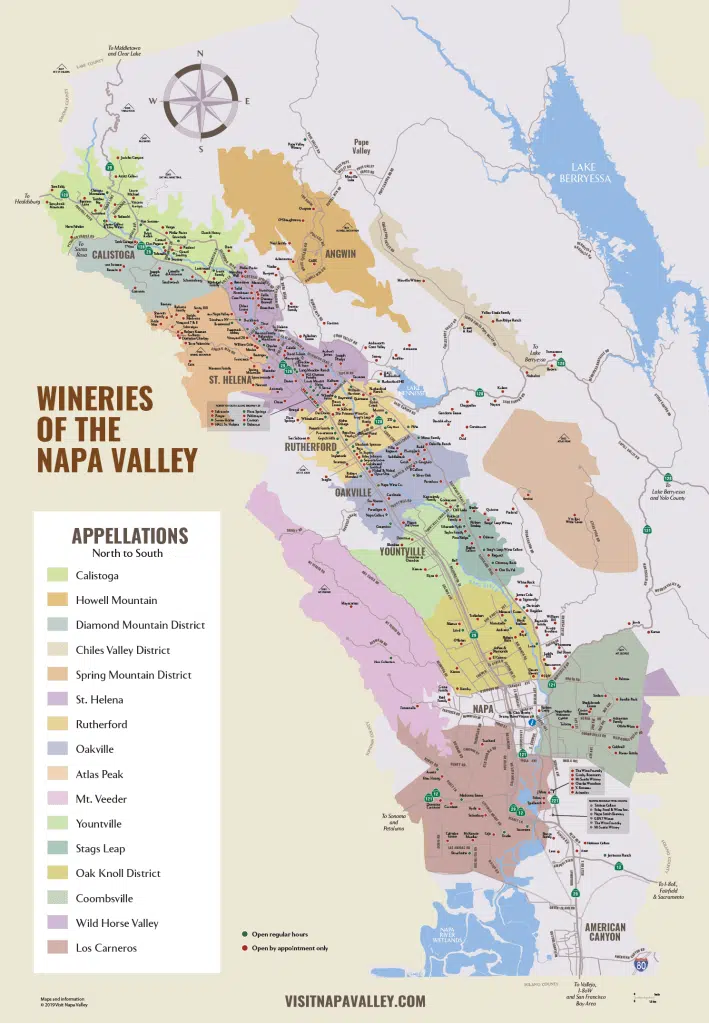 The Golden State is by far the largest producer of American wine, making 81% of all U.S. wine and clocking in as the world's fourth leading wine producer. According to the 2021 California Crush Report, 3,632 thousand tons of wine grapes were harvested last year. The majority were red grapes with 2,031 thousand tons and whites made up 1,601 thousand tons. California also has the largest number of wineries in the country, with 4,700 at last count, which comprises nearly half the wineries in the entire country. Oregon and Washington, which often flip-flop between second and third place, each only have about 800 – 1,000 estates.
California's wine area has an enormously diverse climate
Popular varietals include pinot noir and zinfandel — as well as lesser-known grape varietals — to flourish. In general, the state is sunny and warm, but distinct differences create grape diversity. Vineyards close to the Pacific Ocean enjoy a cooling effect from the water, and in places like Santa Barbara and the Sonoma Coast, fog also plays an essential part in moderating the temperature of the grapes. More inland valley sites, such as the Sierra Foothills and Central Valley, also receive similar temperature control from other bodies of water, such as rivers and lakes. Hillside vineyards, on the other hand, thrive in the sunshine but grapes retain their balance through cooling winds.
California's Top 10 Collectible Wines
Anyone who has uncorked a carefully stored 20-year-old Dominus or 30-year-old Ridge Monte Bello knows that California wine can age well. The bouquet is fascinating and evolved, the palate retains some freshness, and the mouthfeel has turned silky—just what's supposed to happen as a great wine matures.
Last year, Liv-ex, the global marketplace for the wine trade, introduced its California 50 Index, and sales of the top collectibles have surged at Sotheby's in New York City, Hart Davis Hart Wine Co. in Chicago and on the San Francisco-based Vinfolio trading and cellar-management platform. This means that now is an ideal time to collect the crème de la crème of California wines, those with proven ability to improve over time in both enjoyment and worth.
With that in mind, we gathered secondary market data on dozens of wines to calculate the most collectible California bottlings today. We considered wines whose first vintage was at least 15 years ago, those widely regarded to hold or improve in quality with time, ones traded most frequently in the U.S. and abroad, and bottlings with high price appreciation, calculated by comparing release prices and future resale figures compiled by Liv-ex.
2016 Cakebread Cellars Dancing Bear Ranch Cabernet Sauvignon Howell Mountain, Napa Valley
This wine smells like mid-autumn in liquid form, with cloves and cinnamon lending spice to black cherries and ripe wild strawberries. There's a wonderful interplay of plums, blackberry liqueur, spice cake, cigar humidor, and dried violets with savory, almost bouillon-like umami notes.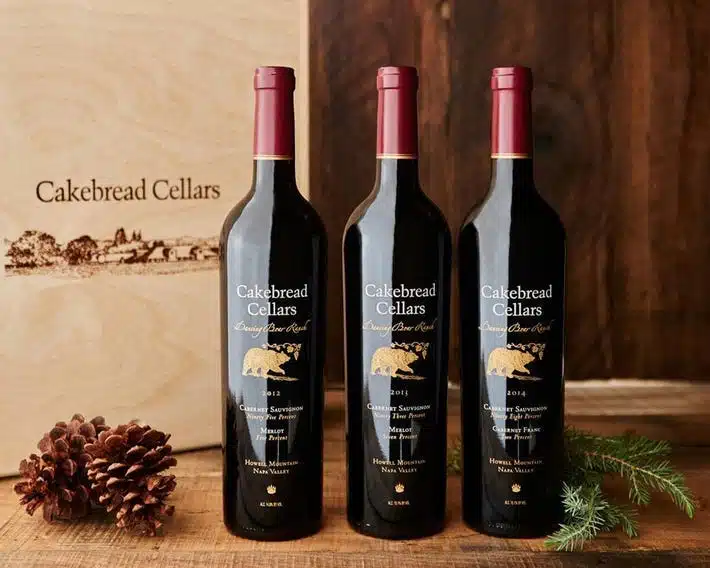 Star anise, Chinese five-spice powder, and hints of currants and cedar precede flavors of mixed mountain berries, candied violets, and blueberries that ripple out on the palate.. Amazing acidity and elegant tannins promise a very long life ahead.
As with so many previous vintages of this wine, the 2016 will stand the test of time and age for decades. A licorice-seamed nose of mixed currants and cherries paves the way for a palate that's plenty generous already—boysenberries, blueberries, plums, sweet spice, and flowers.
2016 Cliff Lede Beckstoffer To Kalon Vineyard Cabernet Sauvignon Napa Valley
A dense, rich swirl of baker's chocolate, cassis, sun-warmed wild strawberries, cigar humidor, and balsamic notes set the stage for a palate that carries flavors of bing and black cherries, sarsaparilla, and licorice root alongside flashes of sachertorte, black raspberries, ripe plums, and toasted fennel seed and cardamom. Give it a few years, and then enjoy through the 2040s.
Tobacco, lavender, scrubby herbs, pencil shavings, and currants gently rise from the glass. This is one of those rare wines that is ripe yet not defined by its fruit, self-confident and centered yet not austere, and flecked through with cherries. Its minerality rolls into a finish that vibrates on the tongue for nearly a full minute. It left me speechless.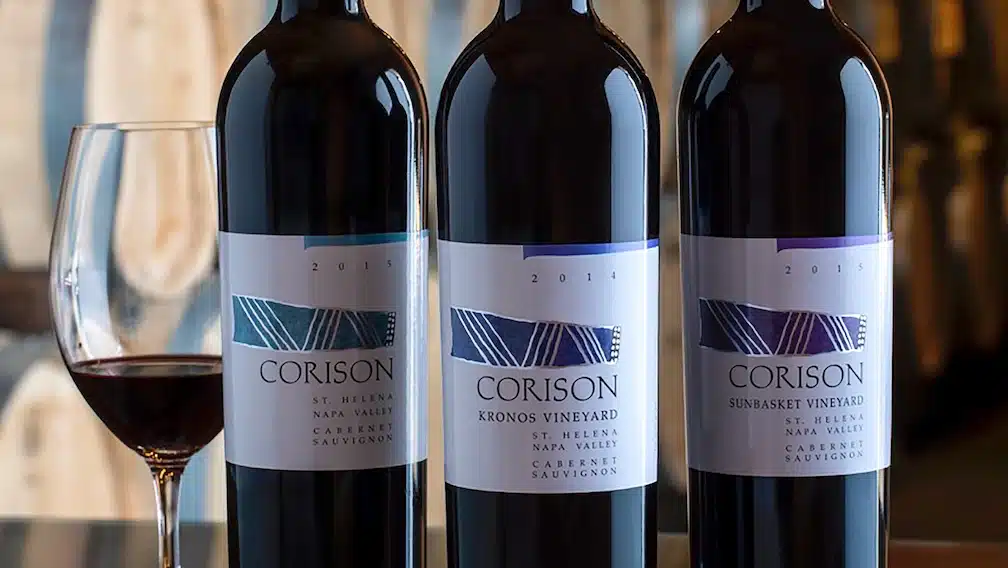 Deeply savory aromas of forest floor, leather, and tobacco leaf join forces with currants, tarragon, and sage. The concentrated, complex palate practically swirls with balsamic notes, unexpectedly meaty peppercorns, violets and mountain flowers, plums, blackberries, black cherries, pencil shavings, cigar humidor, and a hint of walnuts on the long finish. Lay it down for a couple of years still, and then savor it through the late-2040s and beyond.
This is a ripe, richl blend of Cabernet Sauvignon, Cabernet Franc, and Petit Verdot with a walnut edge to the toasty oak aromas that are still integrating into the plums and Mission figs. These precede a palate of richness and excellent acidity, with blackberries, plums, hoisin sauce, cinnamon, star anise, cocoa powder, and violets. A delicious example of what Paso Robles is capable of.
Rich, yet clearly a wine of structure, this shows why Duckhorn remains one of the finest practitioners of Merlot in the state. Subtly loamy aromas of forest floor are complicated by licorice root and sweet-vanilla-spiced cherries, and turn to a palate whose breadth belies a serious sense of concentration, with flavors of black cardamom, charred fennel seed, leather, cedar, blackberries, and black plums.
Cherry pit, orange rind, and slate-like minerality sett the stage for a silky palate with concentrated flavors of currants, cherries, orange rind, and a bass-note of earthiness anchoring it all. Flowers peek through on the finish, and the oak is beautifully calibrated throughout. This one proves that more familiar wines can still have the ability to surprise and charm.
This elegant Cabernet Franc-based blend showcases all of the aspects of the variety that you'd wish for—tobacco, brambly berries, hint of balsamic—with a remarkable sense of balance and propulsive energy that is too often missing. That success is no surprise, however, given that the fruit is grown while being overseen by viticulturalist Annie Favia and then coaxed to fruition by winemaker Andy Erickson, two of the best in the business. Sappy yet vivacious tannins offer structure to black cherries and currants that linger through a stunningly complex, minute-long finish.
Toasty aromas of carpaccio, black cherries, cassis, blackberries, black cardamom, and maduro cigar tobacco tee up an effusive, brilliantly calibrated palate that vibrates with acid-zipped flavors of mixed cherries, huckleberries, blueberries, and espresso, all of it lingering with notes of violets, sandalwood, tobacco, and pencil shavings. This is built for the long-haul.
2016 Larkmead "Solari" Cabernet Sauvignon Napa Valley
My friend Vanessa Conlin, Head of Wine for WineAccess, described this as a red of "power, complexity, and elegance." I agree: It's rich yet savory on the nose, with tar- and camphor-like aromas joined by forest floor, charred vanilla pod, cassis, chocolate ganache, and dried violets. The first sip is just as remarkable, with cracked peppercorns spicing up flavors of blackberries, candied violets, baker's chocolate, espresso, and black licorice. Char up a pepper-crusted steak to enjoy alongside it.
2015 Newton Spring Mountain District Cabernet Sauvignon Napa Valley
Part of Newton's appellation-specific lineup of estate-grown wines, this is aromatically generous with figs and currants that are cut through with dried Mediterranean herbs, green peppercorns, and floral blue fruits. On the palate, it shows excellent energy and concentration, with mineral-flecked flavors of currants, cedar, and brambly berries, with a finish that suggests sandalwood and Indian spices.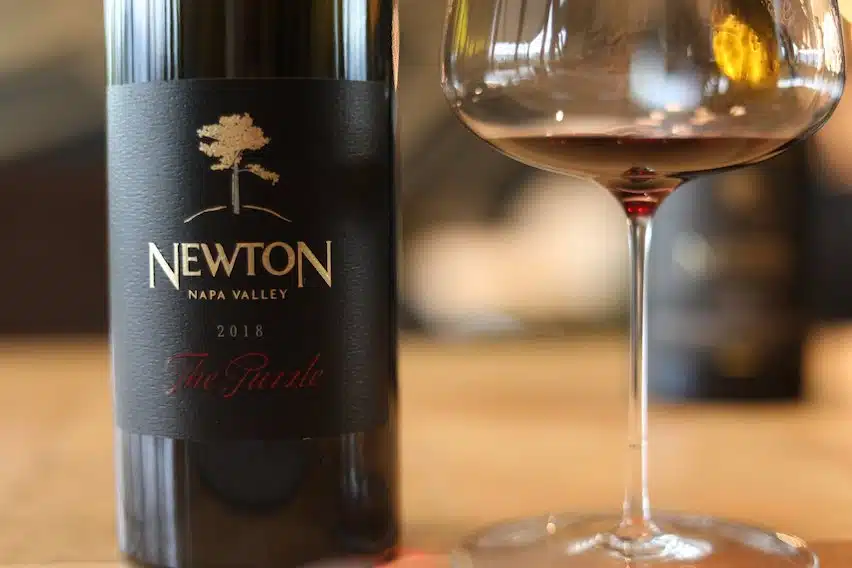 Such diverse individual taste requires infinite personalisation
If this guide has suggested anything to the ecommerce wine retailer, it the infinite variety of the products each wine buyer needs you to nourish your relationship with them personally. Everyone is different and, as this guide suggests, even within California, there are infinite varieties and derivations of taste. 

Vintners and vineyards alike, to maximise their returns, must ensure that the wine offered is of specific interest to each individual. This is impossible to do manually. You can't do it for several thousand people, let alone tens of thousands. 
Install predictive personalisation software onto your platform – a 2 minute job, which immediately uses both the buying history of each individual, but also their impressions as they roam about your site, to identify each consumer's preferences and presents it to them by email a couple of times each month. PPS complements any other activity you do, and has the highest ROI in online marketing.
You have had to do nothing, as it is completely autonomous, and the world's leading research companies all agree it delivers the highest return in wine ecommerce marketing. Take a free trial of PPS software today, and give your customers what they want every time.
You may enjoy to read more article on wine ecommerce here.