What are the best red wines to drink this year? It naturally follows that a guide to what wines to drink this year, is if anything to go by, then also the best wines to sell. So what quantities are we talking about?
World wine report – Statista
Revenue in the Wine segment amounts to US$362.20bn in 2023. The market is expected to grow annually by 9.39% (CAGR 2023-2025).
In global comparison, most revenue is generated in the United States (US$60,910.00m in 2023).
In relation to total population figures, per person revenues of US$47.15 are generated in 2023.
By 2025, 55% of spending and 28% of volume consumption of wine will be attributable to out-of-home consumption (e.g., in bars and restaurants).
Wine volume is expected to amount to 27,312.3ML by 2025. The market for wine is expected to show a volume growth of 3.7% in 2024.
The average volume per person of wine is expected to amount to 3.32 L in 2023.
So on to that consumption, this article is specifically about red wine, friend to hearty dishes, enemy to white shirts. At its essence, red wine may be the simplest and most straightforward alcoholic beverage in the world: you simply harvest some red grapes. Crush them (with a press, or—if you prefer—your feet), let them sit with their skins for a while to add colour (as distinct from whites.

The juice is typically separated from the skins to produce wines of lightness and clarity), and then wait for some ambient yeasts to start converting the sugar into alcohol. Unlike beer, there's no heating involved; unlike liquor, you don't need a still. You just need some grapes, a container, and mother nature.
The finest red wines of today follow this general pattern, with the addition of a couple millennia worth of innovation. Oak barrel aging, filtration, cultivated yeasts, and modern vineyard practices are all comparatively recent additions to the red wine experience.
Traditions and mandates governing the production of red wine vary geographically: different regions of the world all have different rules dictating which grape varieties are permitted, how long the wines must age, what the final alcohol content be, and how the wine must be labeled.
And it's not just the rules that vary per geography, it's also the way the grapes express themselves. Take pinot noir, for instance: a hard grape to cultivate because of its delicate skin and difficulty ripening in areas that lack sufficient sunshine. The style of pinot from California is typically ripe, powerful and fruit-forward.
The same grape grown in the various Burgundy villages of France returns a much different style: wavering in degrees of ripeness, with some more fruit-forward than others, but remarkably earthy and imbued with ample acidity and firm, taut tannins. And that's to say nothing of the unique styles and practices cultivated by each individual winemaker.
Gaja Barbaresco takes the top spot because it has a traditional but rich composition that makes for a legendary drinking experience.
Best Overall: Gaja Barbaresco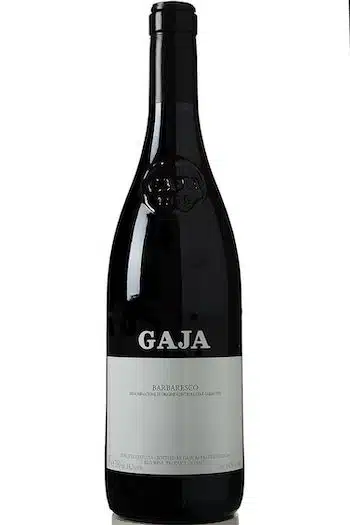 With red wines now being made in every major wine-producing nation in the world, it's impossible to condense the totality of red wines into a short list—but that's not going to stop us from trying. Here are some excellent and diverse red wines that are especially deserving of your consumer's corkscrews.
Wine lovers turn to cabernet sauvignon for intensity and to pinot noir for elegance—but if there's any grape that can match them both on each count, it has to be Nebbiolo. Traditionally, the most celebrated Nebbiolo hails from the Italian region of Piedmont, where the thick-skinned grape isn't harvested until late in the growing season, around when the autumn fog begins to roll in (Nebbiolo takes its name from "nebbia," the Italian word for fog). And within Piedmont, two villages have long been understood to produce the finest nebbiolos in the world: Barolo and Barbaresco.
If there's one person who can take credit for putting Piedmont nebbiolo on the international map, it has to be Angelo Gaja. Beginning with the release of his first vintage of Barbaresco in 1961, Gaja began pioneering modern winemaking practices (green harvesting, aging in small barrels, etc.) that were previously unheard of in Piedmont.

And while he was considered quite controversial in his early career, the more recent releases of Gaja's flagship Barbaresco may be considered among the region's most faithful and traditional in their expression, displaying the signature nebbiolo notes of violet and tar, along with wild berry, cherry, coriander, cedar, candied orange peel, baking spice, and dark chocolate—all complimented by great depth and gorgeous tannins that suggest several decades worth of aging potential. A legendary wine from a legendary producer, which would make for a legendary drinking experience.
Best French: Louis Latour Château Corton Grancey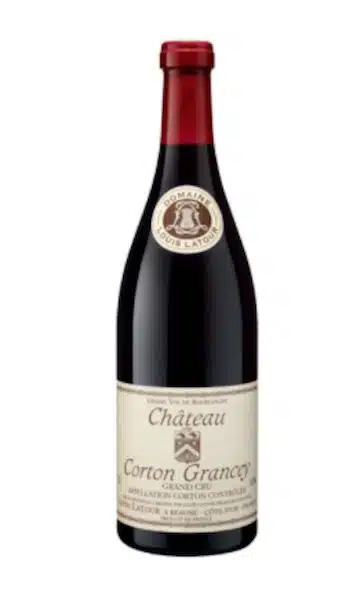 One of the top names in all of Burgundy is Louis Latour, and one of the most unique wines it produces is this Château Corton Grancey—a blend of four Grand Cru vineyards (Bressandes, Perrières, Grèves and Clos du Roi).
Delivering profound notes of black and red currants, blackberry fruit, blood orange citrus, and dried raspberries underscored by baking spices and dried red florals, this pinot noir is also a textural masterpiece with mouthwatering acidity and grippy cedar-like tannins.
Best Italian: Emidio Pepe Montepulciano d'Abruzzo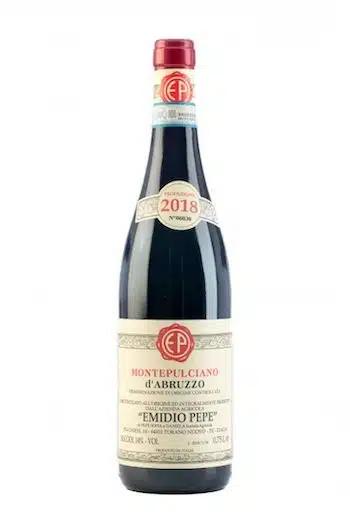 It's hard to think of a red grape that's more quintessentially Italian than montepulciano d'Abruzzo, and it's hard to think of a producer who elevates the grape to its highest potential more consistently than Emidio Pepe.

Since founding his winery in 1964, Pepe—who still oversees production of the wines, along with his daughters and granddaughters—has earned a well-deserved reputation for producing rich, hearty, powerful montepulcianos using only the most traditional of winemaking practices.
Best Spanish: Vega Sicilia Único 2009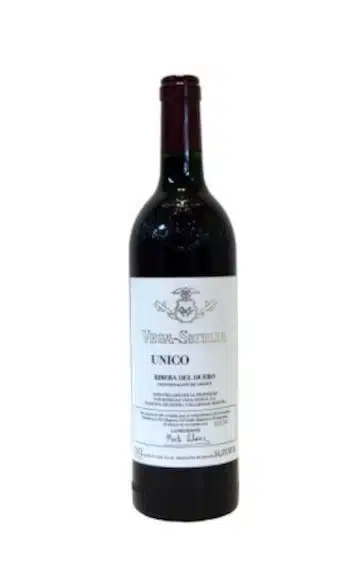 If Spain classified its wineries as they do in Bordeaux, with "first growths" dominating the pyramid of wineries ranked from first to fifth, Vega Sicilia would be at the top. This winery is owned by the Álvarez family and is located in Ribera del Duero.
A decade in the making, this 2009 vintage is a blend of 94% Tempranillo with 6% cabernet sauvignon, aged six years in oak prior to bottling, remaining another four years in the bottle before being released.

Beautiful ripe flavors fill the mouth, redolent of red cherries and spiced plums, while the palate reveals a fresh yet elegant wine wavering between deep forest underbrush, cigar box and muddled blueberries. A special (and expensive) wine, this should really be enjoyed on a special occasion.

Best Argentinian: Achaval-Ferrer Quimera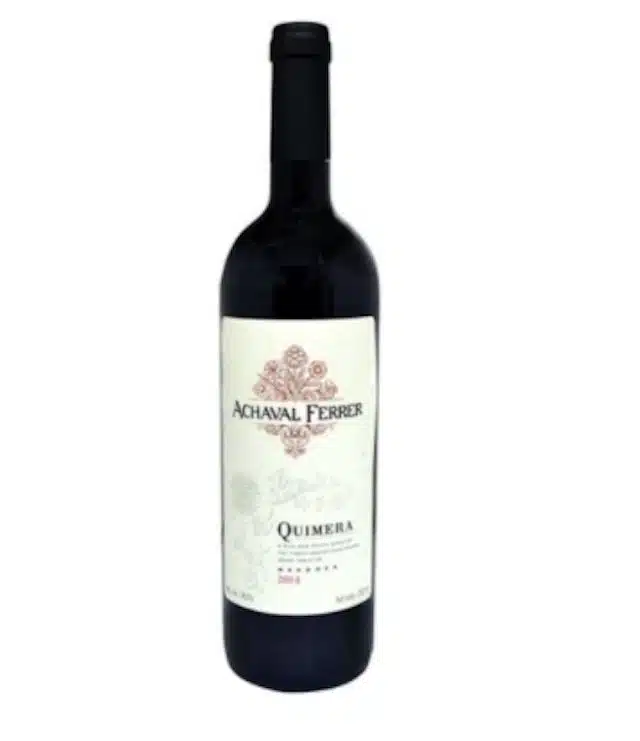 Achaval-Ferrer's Quimera blend is a wine of remarkable precision: co-founder Santiago Achaval and winemaker Roberto Cipresso comb the vineyards, tasting grapes and hand-selecting vines specifically for this release. Their typical blend consists of Malbec, Cabernet Franc, Merlot, and Cabernet Sauvignon, all grapes that originally hail from France's Bordeaux region—with Malbec, Argentina's most highly-regarded grape variety, playing the starring role.
Loaded with blackberry fruits and marvelous spices, this wine is intensely concentrated with layers of black cherry compote, salted dark chocolate and cedar spices weaving in and out of vanilla and clove. There's a palate-coating richness that builds to a serious 60-second finish, with rose petal and dried herb flourishes.
Best Chilean: J. Bouchon País Salvaje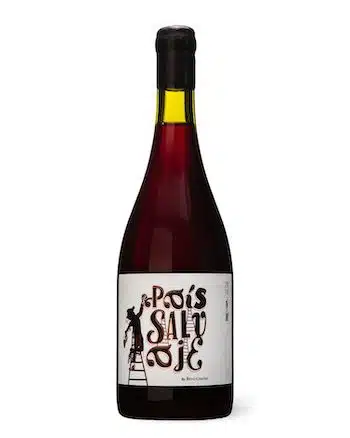 Never heard of País before? If you love earthy, medium-bodied reds with tons of acid, then this historic grape needs to be on your radar.
Produced from organically farmed1 vineyards in the heart of Chile's Central Valley, this flavor-packed wine jumps with notes of wild strawberries, red flower petals and wild herbs. For a crowd-pleasing red that promises to satisfy the masses, look no further than this tasty, budget-friendly option.

Best Australian: Penfolds Bin 389 South Australia Cabernet/Shiraz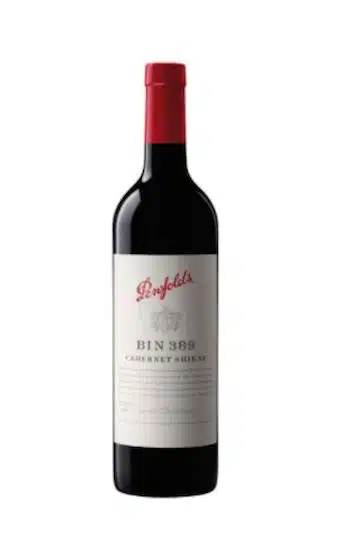 Penfolds, unquestionably the greatest winemaking estate in Australia, is best known for its iconic wine, Penfolds Grange. Chief winemaker Peter Gago made it his mission to produce well-structured wines with deep flavors and, as he puts it, "a propensity to age."
While both cabernet sauvignon and syrah (known in the southern hemisphere as Shiraz) originally hail from France, tradition and geography dictated that they typically weren't ever blended together in that country.

The Australians, however, discovered a real fondness for the iconoclastic pairing, and Penfolds' Bin 389 combines 54% cabernet sauvignon with 46% shiraz—a characteristic Aussie blend. Often referred to as Baby Grange, the Bin 389 is offered at a more approachable price than the Grange, making it a recognizable crowd-pleaser that can be enjoyed by enthusiasts the world over.

Best Value: Barons de Rothschild Legende Bordeaux Rouge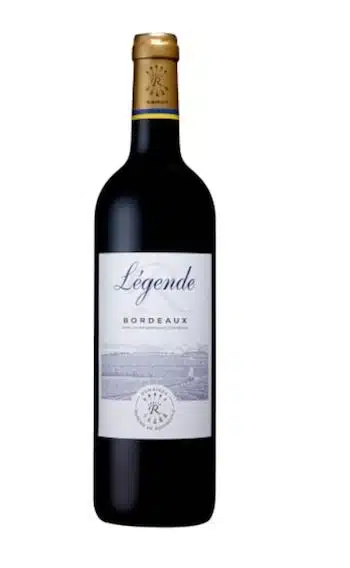 Perhaps the greatest new Bordeaux release in decades, Légende wines come from the exceptional Bordeaux house of Domaines Barons de Rothschild (owners of Lafite, which was established as a First Growth in the 1855 classification). Truly value-driven, these wines represent the expression of Bordeaux's notable appellations, from Médoc to Saint-Émilion to Pauillac.
This Bordeaux Rouge is packed with red berry fruit, warm wild berry compote, vanilla, earth and sweet oak spices.
Final Verdict for this year
This roundup contains wines that range from light to heavy—not just on the palate, but on the pocketbook as well. There are few wines, however, that can match the combination of elegance, richness, and age-worthiness reliably delivered this year by the Gaja Barbaresco.

Vintage after vintage, this is an enduring classic that combines Piemontese traditionalism with norm-shattering vineyard practices introduced by Angelo Gaja in the '60s and '70s. It's undeniable that there are other nebbiolo-based wines from the same region that deliver a similar experience for half the price, but when your family has been making Barbaresco at the same winery since 1859, we think that degree of tradition and experience justifies the extra splurge.
Keep your offering personal and unique to each customers
One thing for sure, you will have gone down this list and considered each one against your own personal taste (first), and then made the same distinctions for what your customers would prefer instead. Naturally most people would do the same, that's what makes us all different, and we should celebrate that.

By using predictive personalisation software (PPS) your offerings to each individual consumer will be the most accurate possible for them, both from their purchase history and from what they look at and consider on your site. Armed with this data it is able to predict what each one will buy next, and sends them those selections to capture the order, long before your competitors have even got out of bed.

To maximise the return from investment it is critical that you find and keep your customers. To distinguish yourself from your peers / competitors, the keys element is offering your customers what they want, when they want it.
Not the person either side of them, not a segment of all red wine drinkers, but uniquely individual and personal to each individual consumer – as if they were stood in front of you. You achieve this via PPS because it is technology at it's finest, delivering as much as an additional 20% turnover, and more importantly 1500% ROI.

It gathers all the data from your site as people come and register, that's their buying history, but more importantly what they look at, how long for, how many times they come back to it. All this is collected through a predictive analytics algorithm autonomously (you don't have to touch it), from which it is able to know what wines to offer to what people and when to maximise the return.
PPS considered each individual alone, and not part of a group. So it would understand the distinction between regions, or perhaps chateaus for those that discerning. Alternatively it might only be necessary to distinguish between countries or colour.
The key is that everyone's taste is personal to them, and with a PPS solution installed you get a 20x increase in ROI from all other marketing tools available – combined. These are agreed performance statistics from the top 4 leading research companies McKinsey, Forrester, Bain and Statista.
PPS was devised for the wine business, more articles on wine are available here
What's your favourite tipple this year? Let us know below.