Tech entrepreneurs changing the world of wine. Often seen as old-fashioned, fragmented and complex, the fine wine world is an industry that has been slow (even overtly resistant) to adopt mainstream technologies, let alone cutting-edge ones. But that might all be changing.
'It's the combination of technology and wine that gets me most excited,' American tech entrepreneur Michael Baum said when he bought Château de Pommard in Burgundy. Most people would be more motivated by the vineyards and the wines, but Baum was anticipating a new era for fine wine that has quietly evolved over the past decade.

It's an era that is being driven by tech-savvy wine lovers – agitators and pioneers tapping into capabilities that are now coming to fruition as the demand for technology accelerates. (Baum himself is the man behind Vivant, a platform that offers immersive virtual wine experiences.)
A slower change of pace is one of the attractions of fine wine. 'Frequency here is measured in decades – not seconds, like Silicon Valley,' Baum says. Yet it's a universal truth that the businesses that survive are those that are the most adaptable.
Companies that had spent many decades meandering along, doing things the same way because 'that's the way it's always been done', with the meteoric rise of ecommerce, suddenly found their business model not only disrupted but rendered obsolete. With traditional markets abruptly closed, many businesses had to look for more direct relationships with their customers.

The destruction of so many routes to market made everyone realise just how much fine wine depends on its communities for its survival. Technology moved from a nice-to-have to a must-have in order to do effective business,' says Nicole Rolet, founder of fine wine institute Areni Global and principal of Rhône winery Chêne Bleu.
Every actor in the fine wine world – from winemaker to merchant to consumer – has had to reappraise needs and adopt new solutions over the past 18 months. Wine merchants that previously sold only to restaurants and retailers, for example, now have to to pivot to selling direct to consumers.

All over the fine wine landscape, digital tools and experiences were adopted in order to engage customers. Among the prime examples of a business that responded impressively was London members' club 67 Pall Mall, which, took its events to them, via online webinars complete with mailed-out tasting kits. The initiative was such a success that the club now has its own 4K interactive wine TV channel.
The largest potential impact of new technologies from a consumer perspective is in data-driven platforms focused on empowering consumers. And in many cases, the technical evolution of fine wine is being driven by those outside of the industry – pioneers across science, finance and tech:
Most of these people are wine outsiders – pioneers and agitators, passionate about wine but seeing it as an advantage that they are not part of the establishment. Between them, they have garnered hundreds of millions of investor dollars and venture-capital funding to turbocharge their growth.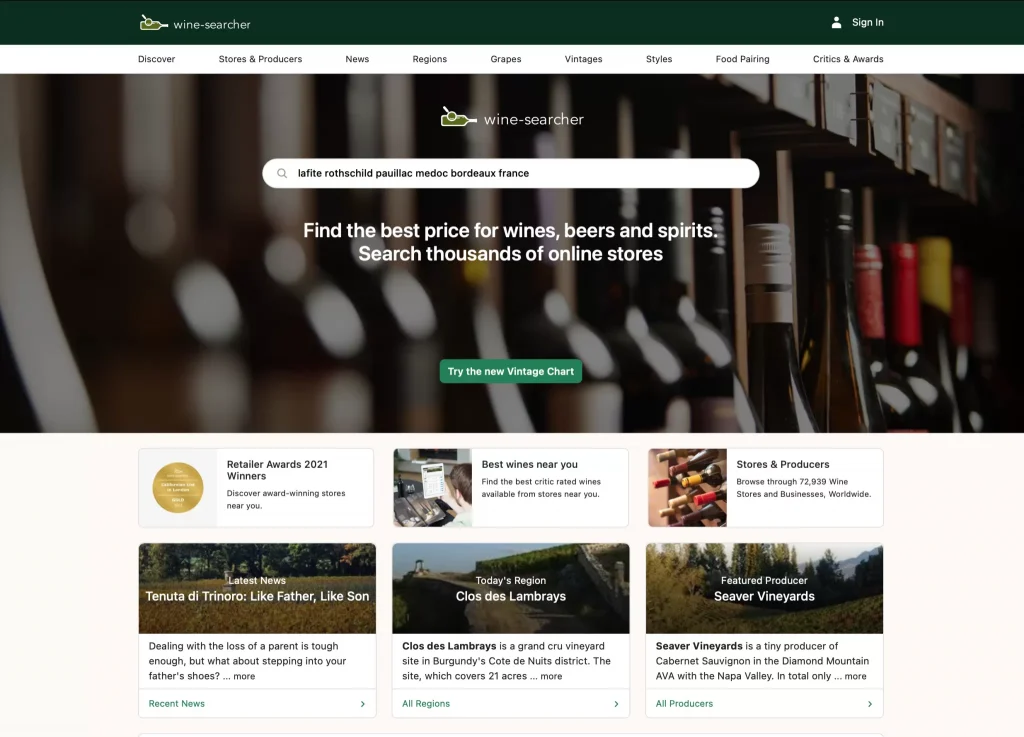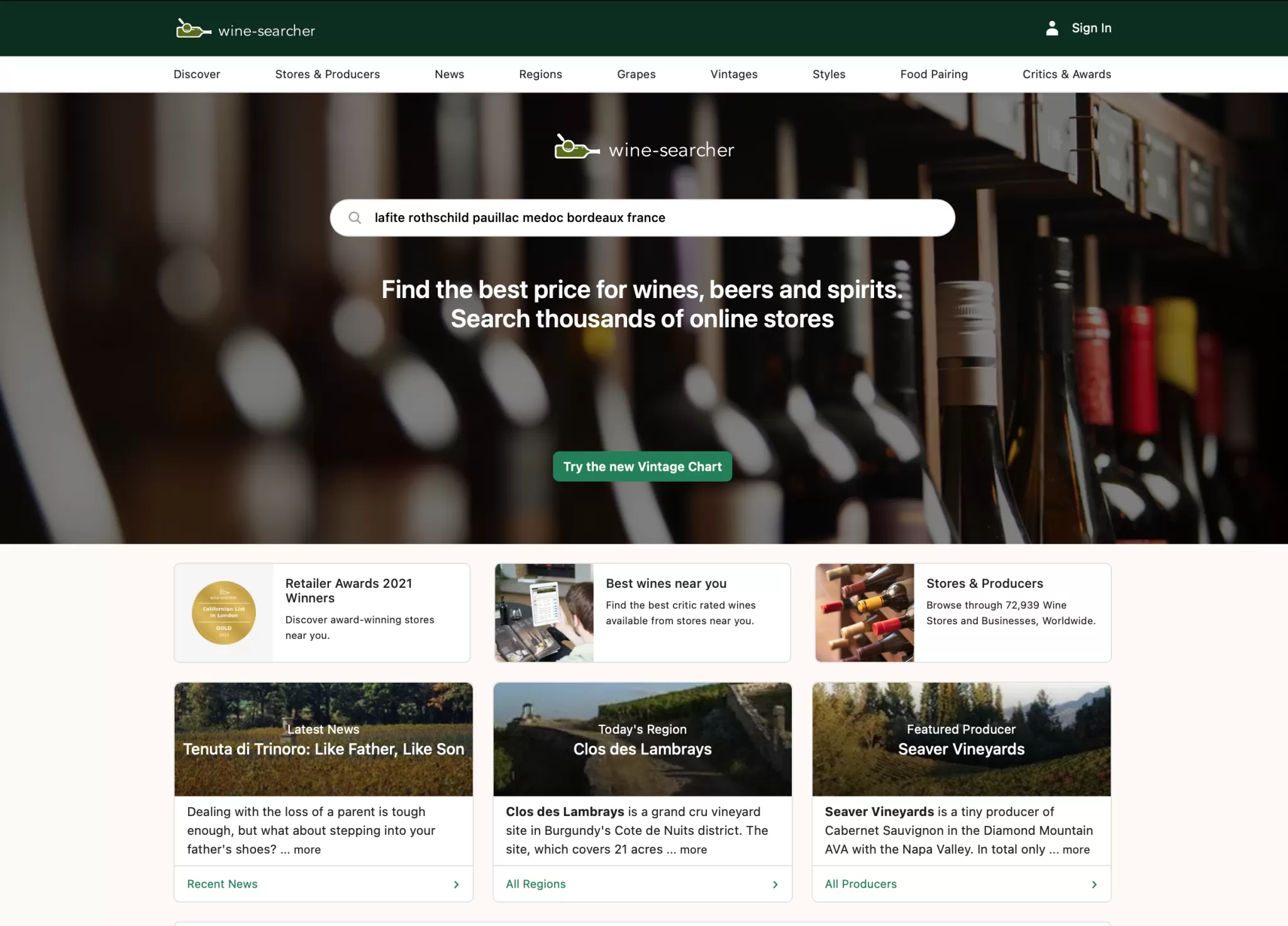 Online publications are expanding their tech capacities – witness the US ratings site Vinous buying Delectable in order to provide new features and become a more holistic wine media platform. And it works the other way around too, with new wine tech platforms such as Pix creating wine publications – in its case, The Drop, an online wine discovery magazine.
Each platform is looking to provide value at a different point of the wine-buying process. Pix is a meta-layer wine search engine for discovering wine backed by reviews, regional guides, news and features. It is designed, as founder and CEO Paul Mabray says, to be 'different from Vivino or Drizly or Wine.com, because it doesn't insert itself in the transaction. For retailers, the sale is theirs.' He also claims that Pix is different from Wine-Searcherbecause you can look for a wine for an occasion – a gift or a food match, for example.
We are all becoming used to digital platforms and hybrid experiences. Baum's Vivant will go a step further, moving consumers to more immersive experiences through tech. It's an extreme vision called the metaverse, a three-dimensional world where people can meet up and interact virtually. The collective virtual shared space could provide online interaction around wine. Such a vision already exists in gaming with the likes of Roblox, a virtual world where people can gather, work and socialise – or, indeed, enjoy fine wine.
It's not inconceivable to envisage a future scramble for virtual land and online domaines with their own virtual vineyards as platforms to sell, promote, drink and discuss wine. In such a world, an avatar would drink – and talk about – the wine virtually, while you do the same, wherever you may be. In such a virtual world, a wine lover could visit Napa for an hour, pop over to Bolgheri, and then check into Château d'Yquem to round out the evening.
The wine cellar of tomorrow is a high-tech integration of apps and the Internet of Things. Everything from temperature to light, pressure and humidity can already be remotely monitored and controlled. But soon, an infinite number of technologies and features will be bolted on: intelligent wine inventory software and cellar tracking, new capabilities such as label recognition, valuations, predictive drinking windows, reviews and appraisals, social media connections via plug-in APIs.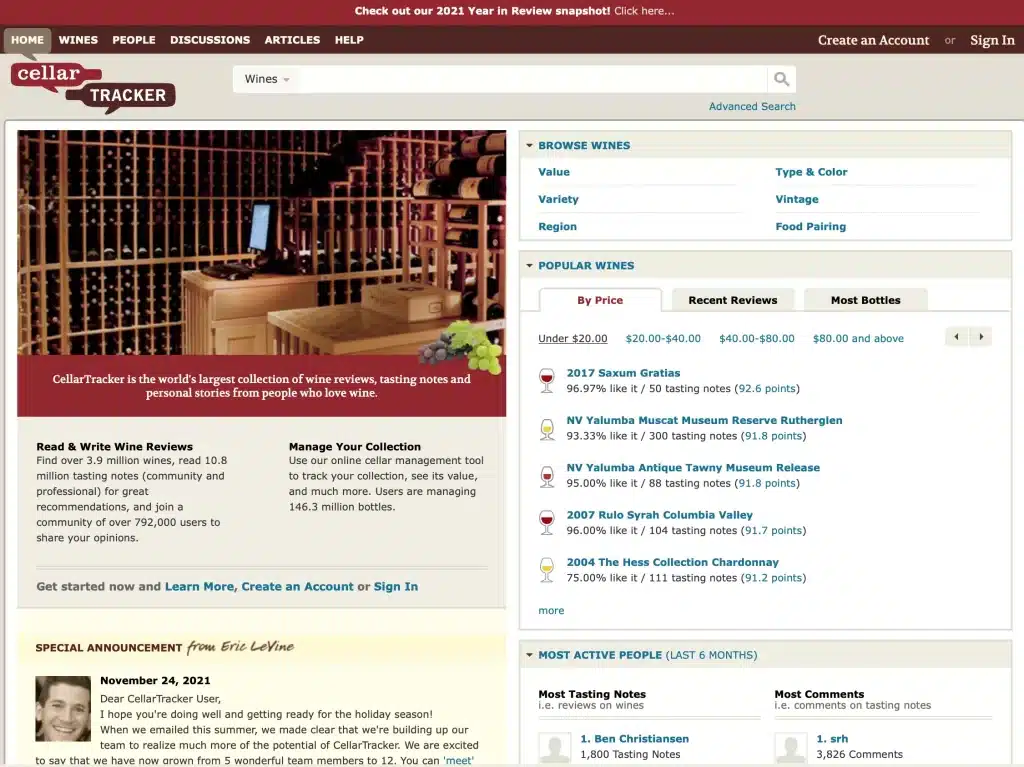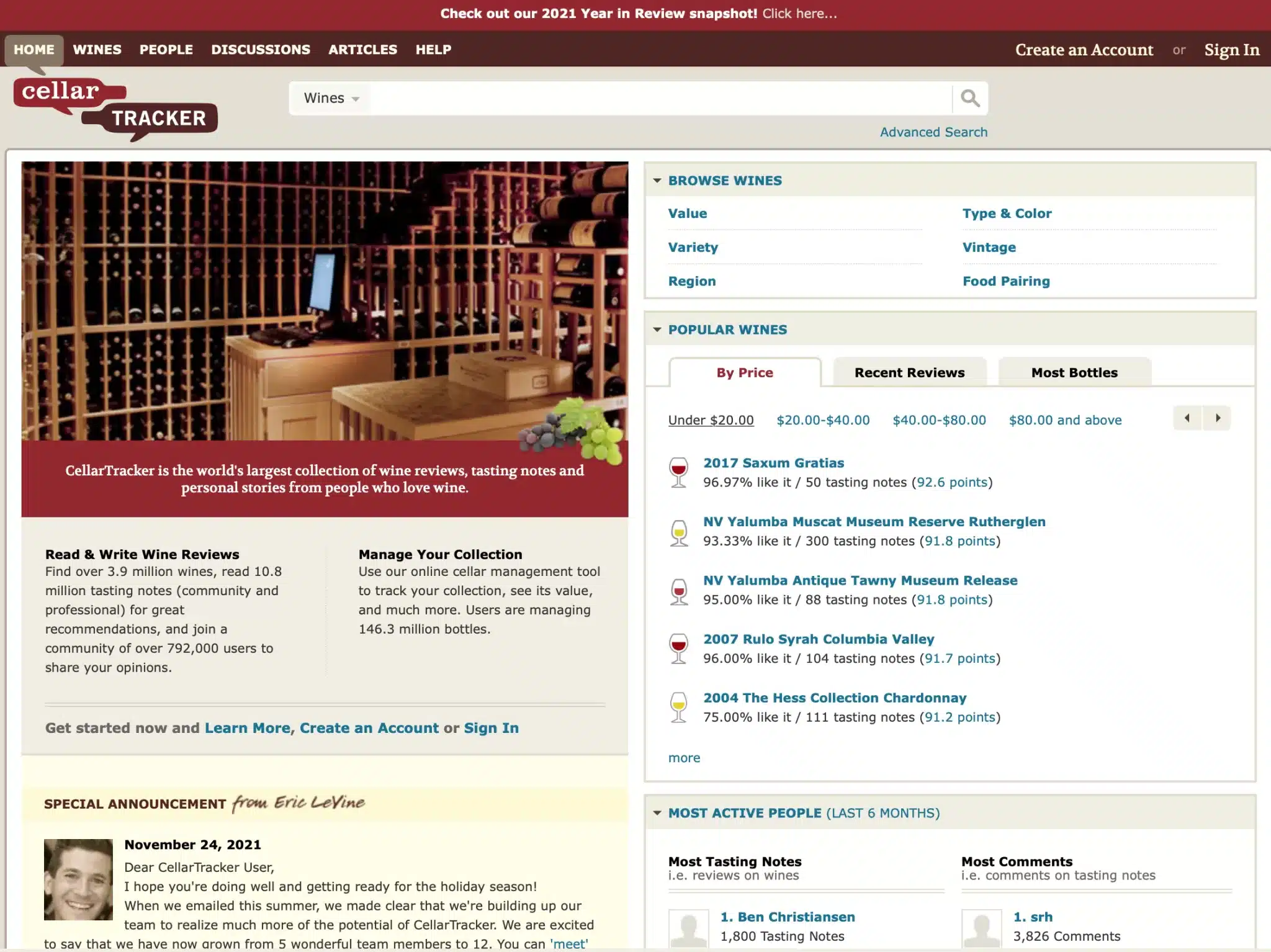 Existing resources are rapidly adapting. The wine database CellarTracker, which began in 2003 as a passion project for ex-Microsoft programmer Eric LeVine, has recently advertised for data scientists, UX designers, and front-end and full-stack developers. In a future metaverse, CellarTracker will allow friends to visit your cellar and choose a wine, from anywhere in the world.
Fine wine, an artisanal product produced in small quantities, is what investors call a wasting asset: every time a rare bottle is consumed, the remaining bottles go up in value. The more such assets can be tracked and assessed on digital platforms, the more dynamic the investment market will be.

With a burgeoning and tech-savvy middle class, especially in countries such as China, demand for information is increasing along with demand for bottles. Technology continues to remove barriers to trade, creating a new breed of fine wine investor who can settle trades more efficiently and buy more wines directly from more sources.
While there are measurable advantages to the leap forward in such technologies – increased transparency, sustainability, traceability and choice, to name but a few – there may also be unintended negative consequences of this brave new world. There's a danger of homogenisation of the product and of the development of monopolies, as increasingly accurate and powerful algorithms produce endlessly self-referential echo chambers.
For now, though, this is a chance to challenge antiquated systems and processes. Fine wine, like every other industry, has to adapt or die. As Mabray says, 'The longer we wait, the more our whole industry risks losing out to other categories. Digital Darwinism is inevitable, and the only survivors will be those who have the ability to adapt.'
SIX TECH PLATFORMS TO KNOW
Pix
Pix could well be the future 'Google of wine'. The digital matchmaker helps wine lovers search for and find their perfect bottle for any occasion from sellers they can trust. The more it is used, the better it will get.
Vivant
Vivant aims to close the gap between physical and online, allowing consumers to learn, taste and enjoy virtual wine experiences and enabling winemakers to engage audiences wherever they are in the world. Future plans for the platform are more immersive.
CellarTracker
While CellarTracker was launched in 2003, its capabilities, wealth of accumulated data and, therefore, value are only now coming to maturation. As the leading cellar management tool, it has a community of wine enthusiasts and tasting notes that make it the central hub from which many other future applications and services can be built – like a wine operating system that can add tasks, processes and functions for future wine management solutions.
OpenVino
OpenVino is already proof of the concept that wineries can tokenise wine (into a crypto-asset, for example) – wine as a digital currency or asset. It means the future is tokenised transparency, traceability and trading.
VeriVin
VeriVin is pioneering the scanning of bottles without breaking the seal, creating an optical fingerprint of the contents. Machine learning algorithms can subsequently analyse in context to help look at questions of the wine's authenticity, provenance and condition.
SwiftERM
SwiftERM personalises product selections to offer consumers, based on their historic buying history together with impressions and navigation patterns around your website using AI analytics. It ranks all the products according to the greatest buying propensity for each individual, into of you having to segment offers. It then calculates the perfect send time for each individual and sends them an email with that unique personal selection, delivering 20x the return of traditional email software. The system does not employ any staff whatsoever delivering the maximum ROI.