SwiftERM Receives 2 eCommerce Awards From B2B Software Experts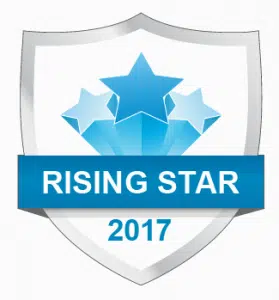 SwiftERM was recently recognized as an "innovative and effective" eCommerce software by a recognized B2B software review website. Aside from getting high marks from CompareCamp, SwiftERM was awarded "Great User Experience" and "Rising Star" Awards.
SwiftERM, one of the UK's fastest-growing software providers has won these prestigious UK Tech Awards for the last 2 years running. David Swift, SwiftERM's CEO was presented with the award at the Park Plaza hotel in London, last night. One of the UK's top business success stories, SwiftERM email marketing company has grown phenomenally in recent years and is now considered an essential addition to run alongside promotional and marketing software by most respected marketing professionals.
CompareCamp assessed each aspect of SwiftERM and concluded that it is a "step above" the competition and a "boon for eCommerce ventures" as it makes automated mails that are "unique," "relevant," and "personalized" to each individual. This is made possible with our advanced smart learning technology that considers consumers based on multiple factors. With this, CompareCamp gave SwiftERM its Great User Experience Award, which is only awarded to solutions that have a well-designed interface and are tried and tested to be effective.
All of these feats are also reflected in CompareCamp's verdict on each of the product's aspect, with its ease of use and main functionality both earning a high 84 rating.
Similarly, the Rising Star Award shows that SwiftERM is perceived as a great eCommerce software by its clients. CompareCamp also reinforces this thought in their review, stating that aside from making emailing "simple and fast," SwiftERM is a "smart email marketing solution" that allows its clients to accomplish a lot of tasks with minimal effort.
SwiftERM is a predictive analytics algorithm that identifies imminent consumer purchases. It uses each individual's buying history and impressions to identify which products have the greatest buying propensity for them, at any given time. With zero staff requirement, it creates a unique email and sends. The purpose is to capture as much additional revenue as possible from your existing consumers. Everyone is unique, so these are ever-changing opportunities, sales which would otherwise be lost. It maintains a perpetual accurate appreciation of each individual. The gross profit is enormous. Publishished CASE-STUDIES are available to review to prove just how powerful it is.