Investment analysts are forecasting luxury's growth for 2023 to be half that of 2022, due to a slowdown in consumer demand. But growth nevertheless. As the world enters a period of economic downturn, next year will see luxury brands needing to prioritise customer retention — with brand loyalty critical as consumers pull back spend.
"2023 is going to be incredibly challenging for the industry. I think once the holidays are over, there will be this sort of day of reckoning," says Kristen Gall, president of Rakuten, the rewards-based e-commerce leader.
"People are feeling the strain of surging inflation, a cost-of-living crisis and a looming recession, all of which are contributing to anxious times," adds Emma Chiu, global director at consultancy Wunderman Thompson Intelligence. "With these current pain points in mind, consumers are shifting their spending habits and reprioritising."
According to a recent whitepaper from Vogue Business and Rakuten, which features a consumer study of 1,000 US luxury shoppers, inflation and high interest rates are already affecting the luxury shopping habits of women, lower-tier luxury consumers and older audiences — with many choosing to buy less and scaling back spend on non-essential items.
"Next year's landscape will be one where brands might need to fight harder to gain more customers and to continue to engage with the customers that they acquired over the pandemic," says Gall. From layering loyalty rewards with experience to offering exclusivity across every customer touchpoint, we lay out four strategic trends for 2023 to build and enrich long-term consumer engagement.
Publicly recognise loyalty in customer retention
Hugo Boss, Tommy Hilfiger and Michael Kors are the only three fashion brands inside the Vogue Business Index top 20 that have a public, consumer-facing loyalty scheme. Most luxury brands are rewarding their VIP tier privately with exclusive experiences, such as tickets to fashion shows or a discount for their birthday.
However, many multi-brand luxury retailers already offer public loyalty schemes, or they are prioritising them for the future. "We continue to evaluate ever-changing customer needs to deliver the experience our customers expect and the rewards they look for. This approach helps us to be competitive within the market," says Renée Paradise, senior VP of digital business and customer strategy at luxury US department store owner Neiman Marcus Group. "Modernising our loyalty programme for customer retention, is a key initiative on the horizon that we believe will help bring new customers into the fold of the programme while continuing to deliver 'best-in-class' service to our long-time customers."
Luxury retailers are already breaking their own rules so that loyalty can be earned seamlessly — moving away from the credit card model, which insists that customers looking to earn loyalty rewards and experiences pay with a designated store card. "Through extensive market research, we learned our customers love loyalty programmes, but the key was that it had to be tender neutral," says Sara Griffin, senior VP of marketing at Saks Off 5th.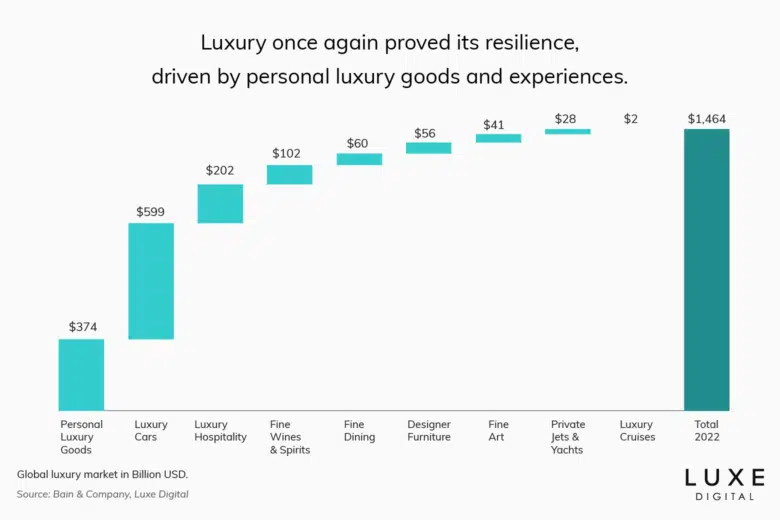 Reward brand engagement with meaningful connection
A study from consultancy McKinsey & Company of other consumer sectors found that on average a customer in the US belongs to 17 loyalty programmes indicating a saturated landscape. However, there is low engagement, with consumers reporting less than 50 per cent active loyalty membership. These programmes are failing to boost engagement because they focus on driving sales rather than building human connections.

In the future, brands and retailers will need to increasingly reward not just purchases but actions and conversations on social media, such as reviews, recommendations and peer-to-peer style advice. With everyone now having a public persona via social media, Rakuten's Gall says, "everyone sees themselves as an influencer now" — and they want to be rewarded as such.
Gall says it's also important to go beyond seeing loyal consumers needing to earn benefits via an old-fashioned punch-card mentality: "It's not always about making a sale. It's about building fandom via meaningful experiences and stronger connections."
Membership models can enable brands to gain third-party data on lifestyle needs and shopping preferences via interactive content. This helps develop intimacy and fandom — and ensures consumers feel listened to. The insights and data gained can inform how brands customise future experiences that treat them as individuals at every touchpoint.

"Membership is how Nike serves the needs of athletes and cultivates personal relationships with people across the many different experiences we provide," says Daniel Heaf, VP of Nike Direct. "The more we know our members, the better we innovate to create value for them — whether in products, services, experiences, content or inspiration." This is where cutting-edge data capture becomes essential, nearly as much as appropriate application and monetisation of that knowledge, as applied through PPS software.
For many consumers, their pandemic savings accounts may now have been depleted. Rewarding brand engagement with predictive personalisation software (PPS) helps customers stay in a holding place of fandom until disposable spends return. This strategy already happens at a product level, with luxury department stores creating private labels comprising lower price point garments. They don't retain the luxury price point, but they retain the human.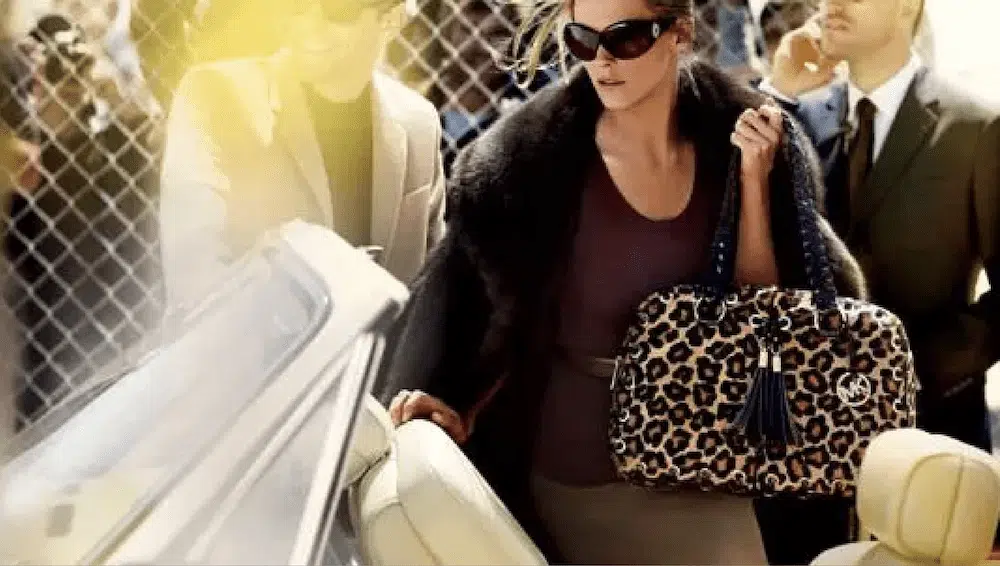 Develop brands which speak to consumers' identities and values
According to a report from Highsnobiety and Boston Consulting Group (BCG), it's cultural credibility that's driving the new luxury consumer — with "authentic narratives and honest cultural interventions" essential for connection. The report explores how consumers are increasingly needing more time within the pre-purchasing phase, not just to research price or product but to gauge if a brand is culturally relevant and what its values are.
In terms of mastering this, luxury fashion has a lot to learn from beauty and sportswear brands. "Nike gets that its brand is about culture and sport," says Rakuten's Gall. "While Sephora has ensured beauty be about these beautiful conversations around belonging and inclusivity," she adds.
Going forward, Wunderman Thompson's Chiu says it's about keeping an eye on the future in terms of what will charge relevance and purpose, saying, "Brand loyalty is about keeping up with current affairs and adapting to societal needs. It needs to be an offering that evolves as culture, people and markets shift."
One way that the market is shifting immediately is resale. Consumers are looking to resale for affordable options, with 27 per cent of closet space predicted to be made up of secondhand items by 2023, according to BCG. Resale platforms, often powered by peer-to-peer buyers and sellers, are important places for luxury brands to be seen, with these spaces loaded with emotional values connected to sustainability and consumer empowerment.
"We're well positioned as a business in times of economic uncertainty because we are a value player in the luxury space. Shoppers are looking for value, and sellers are looking to monetise their closets and earn as much as they can," says Orr Shakked, chief marketing officer at The RealReal.
See trading down as a trade up in engagement
Price sensitivity could become a growing factor for Gen Z and early millennial consumers next year. "These groups of consumers that luxury has acquired over the last few years might make different decisions," says Rakuten's Gall. "People that bought up into luxury via saving or buy-now-pay later (BNPL) may choose differently by not engaging in luxury brands — or they may trade down to other contemporary brands."
According to the recent whitepaper from Vogue Business and Rakuten, this is already affecting top-tier female customers too, who are pulling back on non-essential items. In the face of ongoing price increases, Forbes reports that the super wealthy could partake in 'cognitive switching' — being likely to switch brands if prices are pushed beyond an acceptable range.
2023 will increasingly be about accessibility — and meeting customers with varying price points which match their current financial position. Sara Griffin of Saks Off 5th says this is all part of "delivering on our mission to make modern luxury accessible to everyone", she says. Exclusivity can combine with discounting by offering loyal customers early access to sales or lower-priced items. This is key to "elevating the overall shopping experience", she adds.
Although customers might struggle to shop for luxury as much as they'd like to in the coming year, they'll still be in the driving seat as brands compete harder than ever to forge connections. "Loyalty is a two-way street," Griffin says.
Consumers across the board are already reporting that the cost-of-living crisis is a wellness stressor more emotionally taxing than the pandemic, according to recent research by data analytics firm Kantar.
It's time for luxury to find brand-right ways to support loyal consumers that want to support them. In order to boost customer acquisition and retention, the emotional payback needs to be richer experiences and price points that feel supportive and joyful. "Discounts won't work for everyone," says Rakuten's Gall. "It's experiences and owning a conversation that creates mindshare."