Record ecommerce demand couples with shortages. Christmas shopping season is upon us, and this year is shaping up to be one like we've never seen before. New data from the Adobe Digital Economy Index, one of the most comprehensive reports of its kind, shows that consumers are ready to spend big this holiday season, but the delays and backlogs felt across the global supply chain will cause headaches for everyone.
The report is based on one trillion visits to retail sites and offers global views on consumer shopping across three regions (Americas, APAC, EMEA). Here are a few key takeaways that caught our attention.
Ecommerce is Booming
The pandemic shifted the way we shop and I'm not sure it will ever go back. The digital index found that online shopping will likely top £200 billion this year for the first time ever. That's huge. Consumers are shopping when and where it's convenient for them, and the businesses who don't cater to that by offering omni-channel shopping experiences will miss out on revenue this holiday season.
If they're smart, that is likely where many organisations are spending their money this season. According to a prediction from Deloitte, holiday advertising will be up 5% this year compared to 2020, but still 7% below the average reported in 2019. Consumers are ready to spend their money and the smart retailers will attract them with experiences that will keep consumers coming back for more.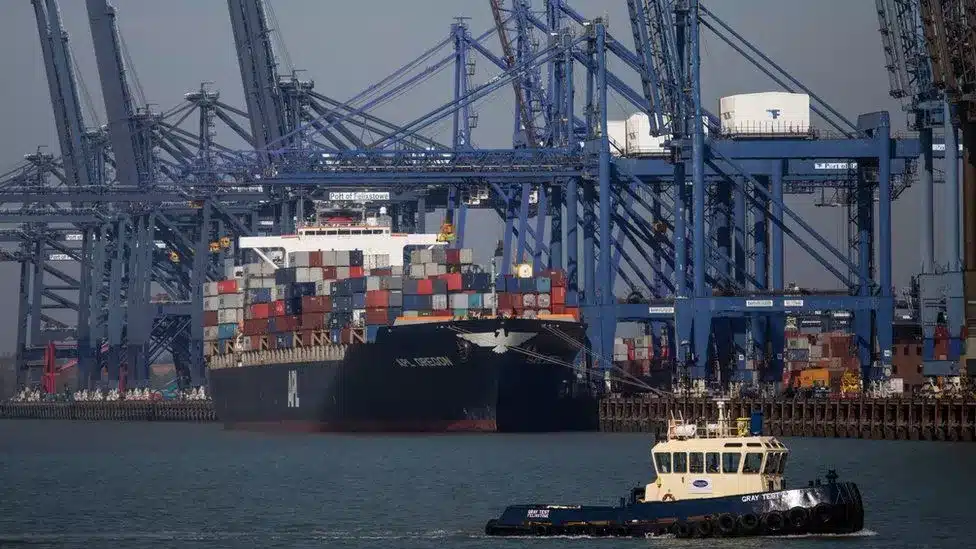 Shipping Logistics Remain a Challenge
We've been dealing with shortages and delays for months now with hundreds of cargo ships stacked up outside of ports around the globe, while thousands of full containers sit in ports unable to go anywhere. This logjam is expected to get worse as the volume of shopping increases over the holiday season. Promised shipping times from ecommerce should likely be ignored. In fact, I've even noticed delays from Amazon, and if they can't get you your order on time, the little guy won't be able to either. But that's not the full story here.
Since the delays have been expected, consumers and retailers are responding appropriately. According to the Digital Economy Index, retailers will start deals earlier than before — likely in the middle of November. As a result, consumers will start shopping earlier, with 59% predicted to have their holiday shopping completed before Thanksgiving. This means that Cyber Weekend comprised of Black Friday, Shop Small Saturday, and Cyber Monday will grow at a much slower rate than in years past.
But the real thing to pay attention here from a customer experience standpoint is how these two forces will interact. We have more spending and earlier in the season coupled with unprecedented delays. How retailers choose to interact with customers will be the true test of who is ready for the digital economy. This isn't a pitch for any one piece of technology, but the smart retailers will migrate to AI-powered customer data platforms and embrace MarTech solutions from leading companies like Microsoft, Adobe, Salesforce, SwiftERM, Oracle, SAP, Twilio, and Treasure data, to name a few, to keep customers up-to-date on shipping delays and out of stock/restock notifications. Nurturing customer relationships this holiday season will likely create lasting value, and it could be the key to keeping them.
The Deals Won't be Steals
Speaking of value, while we are still expected to see discounts over the shopping season, the Digital Economy Index is showing that inflation and demand levels are negatively impacting how much of a steal the deal will really be. Deals will probably only fall into the 5-25% range this year, unlike discounts from years past, which fell in the 10-30% range. But even with the discounts added in, consumers are still expected to pay more this shopping season due to inflation.
Most consumers will notice the heftier price tag at checkout, which solidifies why experiences will really make a difference for repeat customers. If a retailer knocks it out of the park with a seamless omni-channel experience, a consumer likely will not mind paying a little bit more. They want what they want when they want it, and if a retailer can deliver on that front, and provide amazing service along the way, customers will be happy.
Other Issues are a Wildcard
The pandemic is not over, the flu season is arriving, and the unknowns are numerous. We don't know how this will play out or if there will be another surge of the virus like we experienced last year. If there is surge, will jurisdictions respond with policy shifts? Will there be mask mandates and limited store capacity? We don't know. Which is why retailers need to be agile and plan for everything.
Curbside pick-up levels are at an all-time high and, according to the Digital Economy Index, are predicted to smash more milestones over the next few months. Retailers should also continue to plan for higher spend online. The point is, lessons learned from navigating a global pandemic include the fact that we don't know what outside forces are going to play a big part in the shopping season — now or really ever. Retailers have hopefully learned they no longer have the luxury to wait it out and see and that strategies must be fluid, adaptable, and ready to pivot quickly when and where needed.
The Key Takeaways
Holiday shopping is going to be huge this year. Consumers are shopping earlier than ever and spending more time online than in-store for the first time this year. Most retailers will see big business in the short term, but those that come to play the long game will be the winners come January.
Retailers need to figure out what channels to use to reach their customers, how to get products into customers' hands in a timely fashion and how to communicate throughout the entire process. And leveraging a customer data platform, and one that connects the entire organisation, is such a critical part of this process. Data will be more critical than ever, helping retailers determine who customers are, where they are shopping (it's not just websites now, social media drives a huge portion of sales), and how customers communicate.
If used correctly, that data can also fuel suggestion engines helping to upsell and cross sell, and allow customer service teams to provide an unparalleled customer service experience when customers need help or have problems. And it's not just customer data that will matter — internal data on product inventory and supply chain issues will play a huge role too — more reasons that a CDP is likely a game-changer here.
To really nail this holiday season, retailers need to invest now in platforms that will allow them to cater to their customers. CDPs that make it easy to combine data from hundreds of sources enabling data-based decisions and leveraging AI-powered intelligence will ensure that better customer experiences will be the star of show. We are setting up for an interesting holiday season and can't wait to see who comes out on top.