Like it or not most of the economic metrics point to a recession coming, and that can spell disaster for many people, not least ecommerce retailers. If you want to watch it happening and don't get chance to watch the news, then you can check out the World Bank, Forbes or the Bank of England.

Recession, a fall in GDP in two successive quarters, will produce a decline in consumer demand, employment, and economic output, which can harm an annihilate your business. the purpose of this article is to help protect you against the storm.
What are the potential impacts of a recession on eCommerce businesses?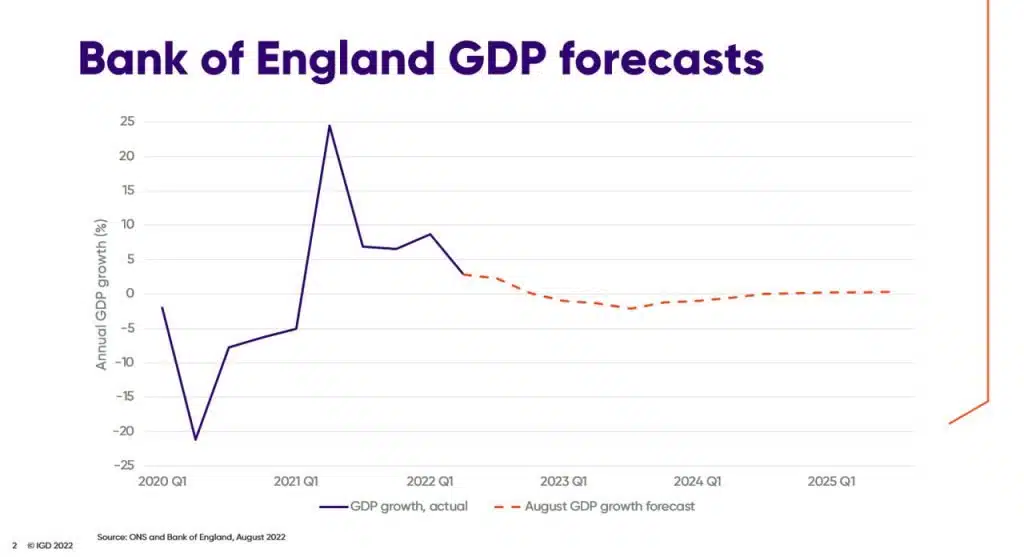 A recession due to a global pandemic, the stock market, or other factors, can majorly impact any industry. In a downturn, personal finance drops for potential consumers, and digital commerce companies find themselves scrambling to maintain profits. Here are some of the main impacts of a great recession on an ecommerce brand.
Lower investment in marketing strategies
When money is tight for a brand, one of the first areas in the UK, is in its marketing budget. Brands look to sure up their current situation and try to trim spending wherever possible. Europeans seem to do the opposite and garner their efforts by increasing spend.
Due to this, in the UK you will likely find that you have less funding available to implement detailed CRM or paid ads, which can lead to a smaller reach. As you would expect, if you engage with fewer people from your target audience, purchases of your product or service will likely slow down to reflect the change, negatively impacting profits. Likewise staff continue to need to be paid and you're being hit by mortgage increases, buying cost increases, and the astronomic increase in unsustainable fuel costs.
Less website traffic
As marketing spending drops and fewer people actively search for products that you offer, there will also be a downturn in how many people visit your website.
With less people organically visiting your website, profits are sure to drop. Even if you maintain your conversion rate, you will be converting from a smaller pot and therefore seeing fewer sales.
Even with the best possible website journey, with fewer people taking that journey, and with most of those that do in a more sceptical or cautious mindset, less traffic is sure to reduce your brand's profits.
Fewer conversions
Less marketing budget and fewer website visitors are not the only issues your brand could face during a recession. You are also likely to experience fewer conversions from those who do visit your site.
During a recession, money is tighter, and consumers have to decide which purchases they can afford and which they will have to abandon. Even with the best conversion tactics in place, it is likely that you will see fewer conversions during a recession.
Fewer online sales due to less consumer spending
These factors will likely lead to fewer online sales and reduced profits for your brand. With fewer people exposed to your brand online through paid advertisements, fewer leads getting to your website, and a reduced conversion rate, brands that do not take a customer-centric approach can expect to be hit hardest by an economic recession. It's a spiral, and now is not a time lethargy or faint heart. There is a solution, tried and tested through previous recessions that works. the advent of new technologies has also added to this, but as always it only for those astute enough to take note and implement it. Sitting on the fence, doing a Mavis – "I don't really know", is not a strategy.

How a customer-centric approach softens the impact of a recession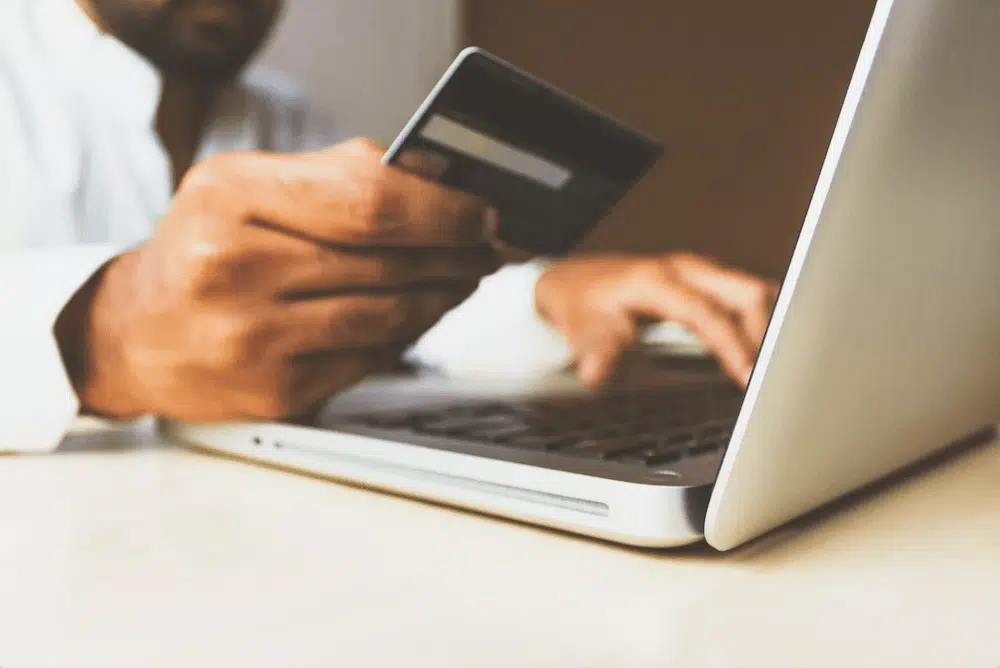 It might not seem like it if you only look at the top line, but delve a little deeper and you will quickly see how a strong customer experience can lead to more sales for your brand.
The knock-on effects when you provide customers with a great experience can be monumental; buyers will be more inclined to promote your brand to their friends and family, and give the five-star reviews which convince browsers to purchase and create brand loyalty, which will lead to more repeat purchases.
Customer retention vs customer conversion
Even when the economy is not in a recession, it is much easier and more cost-effective to keep a customer rather than to try and acquire a new one.
In a recession, this difference is heightened even further. With fewer customers in the market due to tighter personal finances, you must look after your current customers by creating a fantastic customer experience.
Those that have engaged with your brand previously, and enjoyed the experience, are much more likely to repurchase in a recession than a new customer is.
Future-proofing
A customer-first approach ensures that you not only hold your own in a recession but also thrive in an economic boom. Being customer-centric causes a ripple effect, and you will reap the benefits for many years to come.
Implementing customer support services for sites like eBay has long term benefits – positive reviews and word of mouth have credibility for many years, and it is easier and cheaper to execute than any other marketing strategy.
How to deliver a customer-first approach
Think from a customer's perspective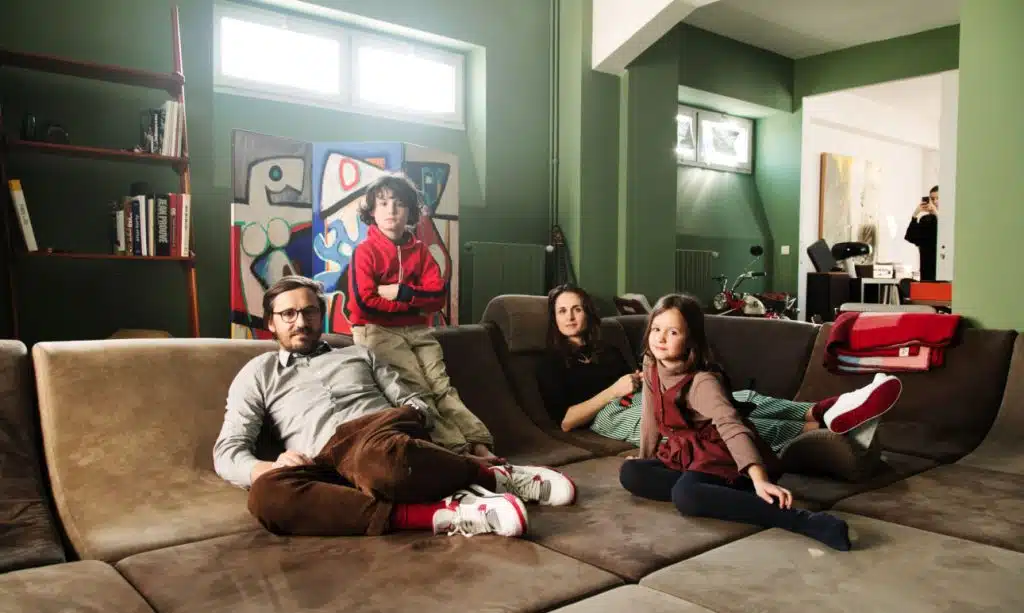 The first thing you need to do to be customer-centric is to put yourself in their shoes.
Ask yourself these essential questions:
How does the brand treat me as a prospective buyer?
How does the brand speak to me as a loyal customer?
What contact points does the brand use to talk to me?
What does the customer journey on the website feel like?
All of these questions are vital to understanding your current customer experience and how you can tailor it to better suit their needs.
For example, do you constantly harass customers with the same promotions or mix up your promotional content with engaging, useful content that they appreciate and value?
Do you provide the smoothest customer journey possible on your website, or is it difficult to navigate through each page?
Do you offer real-time customer support (ring yourself sometime and see how long you wait) and can you easily access product and brand information easily, that consumers can use to deal with queries, answer questions, and help make a purchase, or do you just provide a generic FAQ page that lacks detailed responses?
These are all ways to pivot your brand offering to provide a more customer-first approach.
SwiftERM predicts imminent product purchases for each consumer. Instead of getting an email that says "woohoo, this product is fantastic buy it" having lumped a slice of database randomly based on assumptive metrics, age, brand , colour loyalty etc. Instead it watches what people buy, and also what they look at, then only a couple of times a month it sends an email unique and personal to that individual, offering the definitive product selection exclusively to them. Both McKinsey and Statista have said it delivers twenty time (20x) the return of marketing and promotional email campaigns, which in turn deliver 70% of ROI, from stats going back decades.
Once you step into your customer's shoes and view your brand from their perspective, you will be amazed at how quickly you identify ways that you could improve your brand to suit their needs.
It works 24/7 x 36, as that includes when your customers come to your site and no single one of them is the same. Whether they have kids and only have peace and quiet gone midnight, or a hard-worker who grabs 5 minutes during the day when the spirit moves you, every millisecond of activity on your site is captured and perpetually aggregates the SKU ranking of all products, for them as an individual, perpetually.
The effect of personalised email product selection
Consider your own experiences as a consumer, based you getting 2 emails on the same day. The first, beautifully designed, offers you an introductory offer on the launch of a new brand or style, that you didn't previously know, and therefore have no experience of – just an example. It might be lucrative to you as a consumer, discounted, but only providing it is something you're interested in. As the retailer, you hope your mash-up of the database segmentation is correct, and timing "close-enough" to get a reasonable return.

The other email (from the same retailer) instead has a stylesheet populated with all the products akin to everything else you have previously purchased, that already have your interest. You naturally have an interest, this is your 'stuff'. You looked at these things only yesterday (perhaps) or you've looked at it four or five times in the last month, deciding whether it would complement your life, collection, wardrobe etc.
As a retailers you will have an email service provider, and most likely be producing the first type of offering, whether it be through Mailchimp (smaller retailers starting point), or one of the bigger ESP players. They all collectively say they offer personalisation, but it doesn't take long, scratching the service, before you discover that what they actually do is refer to personalisation as a form of segmentation – there goes that 20x verified stat.
Advocating additional software to run in tandem
We are not advocating abolishing using your existing ESP, far from it. Indeed as Wm Wrigley Jnr said about his own brand, "why unhitch the engine is the train is steaming along merrily?". But if you can supplement your revenue by employing a net to catch most likely imminent purchases, before they wander into someone else's pocket, you have a win win situation.
The greatest benefit, is often the most obvious
Life is undoubtably going to get uncomfortable for a lot of people, so making life more personal for your customers, so they feel more appreciated, will become the clarion call of those that will, not only ride out the storm, but prosper during it.
Showing consumers what they actually like and truly want, as apposed to what you want to sell them, demonstrates care and understand, a far cry from the inherent pitch's universally adopted.
SwiftERM delivers an immediate increase in AOV, because people like that you have bothered to appreciate their wants and desires above your own. This ultimately delivers an increase in customer lifetime value (CLV), the definitive measure of immense value to you, and most importantly the only means of survival for most.
Now is the time to take a long hard look at your business, to check that it is in the best place for the coming recession. You have nothing to lose from availing yourself of a free 30 day trial – with no subsequent lock-in period or strings attached, to establish viability for your site.
One final important point, as a technology application SwiftERM doesn't need anyone employed to run it, as it is fully autonomous, perpetually. When the worst times come, and they surely will for some, you can continue your email marketing without needing any staff and even discover a greater prosperity.