Premiumisation driving champagne growth. Driven by growth in the Champagne sector supported by ongoing premiumisation, sparkling wine grew rapidly in 2021 and is poised to continue to be a top category this year. In fact, the category is building on five years of steady growth, making sparkling wines a category retailers should approach strategically this season and well into the future.
"As consumers have adapted to life in the pandemic, they have adapted to new ways to celebrate occasions both at home as well as from afar," explains Drizly's head of consumer insights Liz Paquette, who notes premiumisation and gifting have been top drivers of sparkling wine growth in 2021.
Off-premise sales data from Nielsen IQ shows sparkling wine has been the fastest-growing wine subcategory among consumers over the past two years, growing by over 13 percent last year. Champagne and sparkling wine share is up by five percentage points year-over-year, reaching 23 percent of wine category share.
The subcategory also accounts for nine percent of overall share to date, up from seven percent last year — a growth particularly significant given that wine category overall has lost share year-over-year (from 38 percent in 2020 to 38 percent in 2021 to date).
This growth for sparkling wine is just the latest for an upward trajectory that has been climbing over the past decade. Much of the sparkling wine boom throughout the 2010s was thanks to Prosecco, which consumers gravitated towards for its easy-drinking flavors and affordability. More recently, Champagne's strength in the overall market has increased; exports to the U.S. have grown by more than five million bottles between 2015 and 2019, according to the Comité Champagne.
"Suddenly, people felt like sparkling wine was a wine that spoke to them with the increased production of affordable styles like Prosecco," says Katherine Cole, a wine writer who authored Sparkling Wine Anytime. "The whole brand identity was changing from an exclusive, glamorous beverage to something very accessible." The popularity of aperol spritzes and sparkling wine in cans also contributed to this accessible image, as did pét-nat, which seemed more approachable (in a "hipster" way) with its beer bottle-like crown cap.
But across the board, consumers have been trading up significantly this year. In 2021 alone, the average unit price of sparkling wines increased by $5 to $26.69, while Champagne prices have risen to an average unit price of $50.09.
"While IWSR does see strong growth for Champagne, which is naturally more premium priced, we also see consumers across other sparkling categories premiumizing," says Adam Rogers, North American research director at IWSR Drinks Market Analysis, of the trending growth in all categories of sparkling wine. "This can mean moving into another sparkling category or brand, or trading from a value brand to a standard or premium brand in the same sparkling subcategory, such as Prosecco or Cava."
Michelle DeFeo, the president of Laurent-Perrier U.S., notes that while the majority of Champagne is still purchased during the holiday season, more consumers are embracing Champagne year-round. "Our customers buy Laurent-Perrier not just for special occasions, but also for enjoying while on vacation or even just as a special treat for themselves at home," she says, noting that Q4 comprises 40 percent of Laurent-Perrier business, with the remainder split evenly between the other three quarters.
"I think we've done a great job of showing wine lovers that Champagne is a wine that is not just for celebrations, but that it is a perfect pairing for food and for the daily lifestyle," says Philippe André, the U.S. ambassador for Champagne Charles Heidsieck. "Our wines naturally pair with food." He adds that the trend of pairing Champagne with simple foods like fried chicken or french fries have helped the category become more approachable.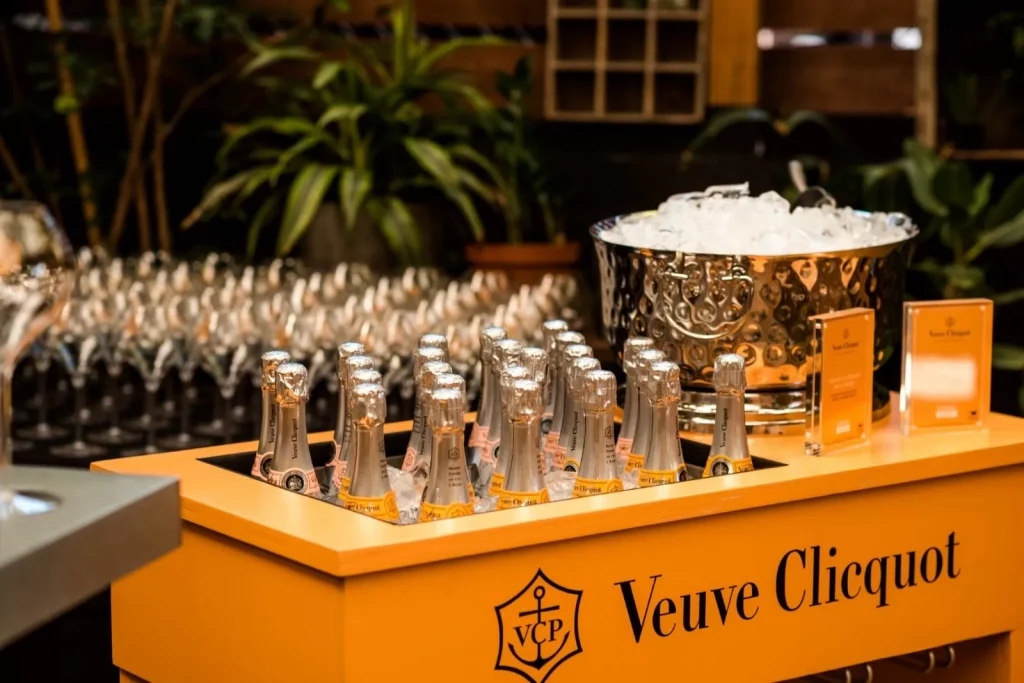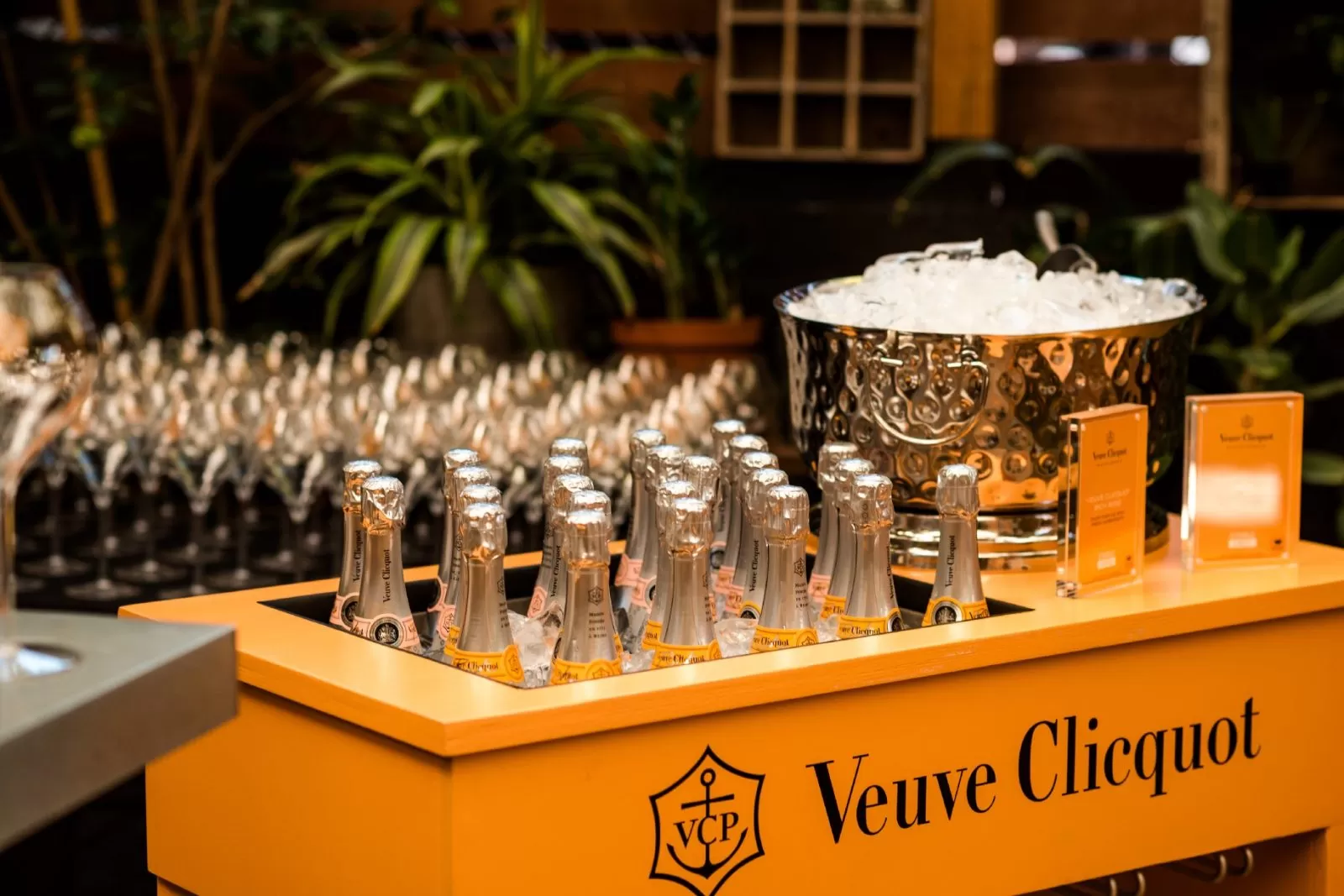 Which Sparkling Wines Are Selling?
Within the Champagne and sparkling wine subcategory, Drizly data indicates consumers are increasingly reaching specifically for Champagne. This French favorite now holds up 57 percent of subcategory share, up from 49 percent in 2020. These premium offerings have an average unit price of $50 — nearly double the average unit price of all sparkling wines. During the same period, Prosecco saw a share decrease of eight percentage points — from 29 to 21 percent — and other value categories remained relatively flat.
"Prosecco lost share this year as a result of Champagne's growth and share shifting from one category to another," says Paquette. "Premiumisation was a big driver of this as consumers looked to trade up in the category."
Consumers are also spending more time researching their Champagnes, seeking out deeper experiences with the brands they are purchasing and realising the value in exploring and trading up. "We are a little pricier, but we offer a great value," says André. "We exceed a lot of other wine regions in terms of value per bottle, and we're putting more dollars in retail shop owners' hands that way."
Though non-vintage brut Champagne is still the biggest driver of Champagne sales in the U.S. — it comprises 69 percent of total imports, according to the Comité Champagne — it's important to carry a variety of Champagne styles. "Consumers like choices," says Elise Cordell, the manager of Champagne trade engagement and events at Pernod Ricard USA, which owns Perrier-Jouët, who points to the growing popularity of rosé Champagne and low-dosage options. "There will always be cuvées that dominate the conversation because of visibility, but discovering something new or exploring a current trend is a form of treating yourself."
Offering options at different price points is important as well. "We know consumers are going to trade up once they start exploring," says André, "so give them the options to do that. Giving them variety at great value will allow you to upsell."
Top-Selling Sparkling Wine Brands, 2021
Veuve Clicquot
La Marca
Moet & Chandon
Dom Perignon
Korbel
Mionetto
Chandon
Perrier-Jouët
Mumm Napa
Nicolas Feuillatte
Drizly's top-selling sparkling wine brands have remained relatively stable in 2021, with just two new entrants into the top 10. However, these new entrants both underscored Champagne's momentum; with Champagne Nicolas Feuillatte and Champagne Perrier-Jouët edged out Cava brand Freixenet and Prosecco brand Ruffino.
Interestingly, sparkling rosé has seen growth (from nine percent in 2020 to 10 percent in 2021) despite still rosé remaining flat year-over-year. While sparkling wine showed "signs of potential growth last year," according to Paquette, share has remained relatively flat.