Critical strategies for early ecommerce success. Based on recent stats, ecommerce seems to become more popular and online retail sales has now passed one third of all global retail sales. Statista, SmartInsights.
As more and more retailers are focusing on online selling, the ecommerce industry is facing stiff competition. Thus, in order to carve out your own niche in ecommerce, you need to implement several strategies keeping in mind the most important factors for successful hacking.
That being so, what activities will make you stand apart from your competition? To help you solve this mystery, here we have listed out 8 key factors to run your online business profitably.
Key Factors for Success in Ecommerce
Even though there are struggles, running an ecommerce business amidst these competitions is feasible. For this, you have to implement the following successful ecommerce strategies.
Brand name
Create a memorable brand name: Like Amazon, eBay, Zara, Next etc, your business name and domain name should be simple (if possible just one word both more memorable (and less chance of typos by your customers over the years) it should also be catchy. It should be easy to remember and pronounce. The reason is, most of the customers want to shop for things in brand stores. Therefore, choosing a memorable brand name is the key first step in starting the ecommerce business.
Make your brand consistent: Changing your online store name constantly affects your credibility as a business and leads to a low volume of traffic. Your brand name is the identity of your store. Once you select a name, don't change unless it is necessary.
Avoid changing your domain name: It's not only your brand name but also your domain name that needs to be consistent. Your customers are familiar with your website, thus changing a domain name will make your site less visible in search engines. Being consistent with the domain name provides trust among your customers.
Design of the store
Attractive design: When it comes to the look and appearance of the storefront, the design should entice the customers. You have to build the stores with the latest features and display the array of products in an aesthetically pleasing manner.
Create an easy-to-use interface: The user interface is the amazing thing that draws the visitors' attention. You can design the store in such a way that makes customers find products easily and complete the purchase in a short period of time.
Transparency in your information: You have to display your contact information on every page of the store clearly so that customers can communicate with you at any point of time. Other details of the store like the product price, shipping charges, the shipping time should be displayed in a precise way because transparency builds trust.
Search Engine Optimisation (SEO)
Make your site SEO-friendly: You have to build a website that is search engine friendly as it helps you rank top position in the search engines. For example, Purchase Commerce is an SEO-friendly ecommerce platform that makes it easy to write a detailed product description, also allowing its visibility in search engines when someone searches for those products.
Use relevant keywords: You can use tools like Keyword Planner and UberSuggest to figure out the long tail purchase intent keywords for your store. Using these keywords in the product description will increase its visibility in search engines.
Mobile responsiveness: You also check the responsiveness of your website in order to help your mobile users. i.e., your site should be accessed or supported in the mobile device.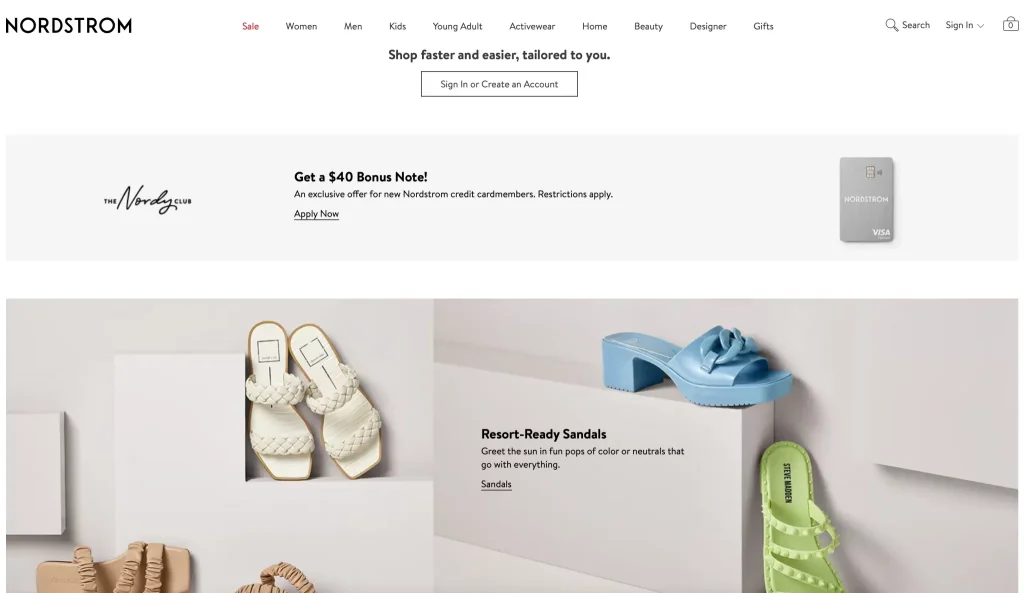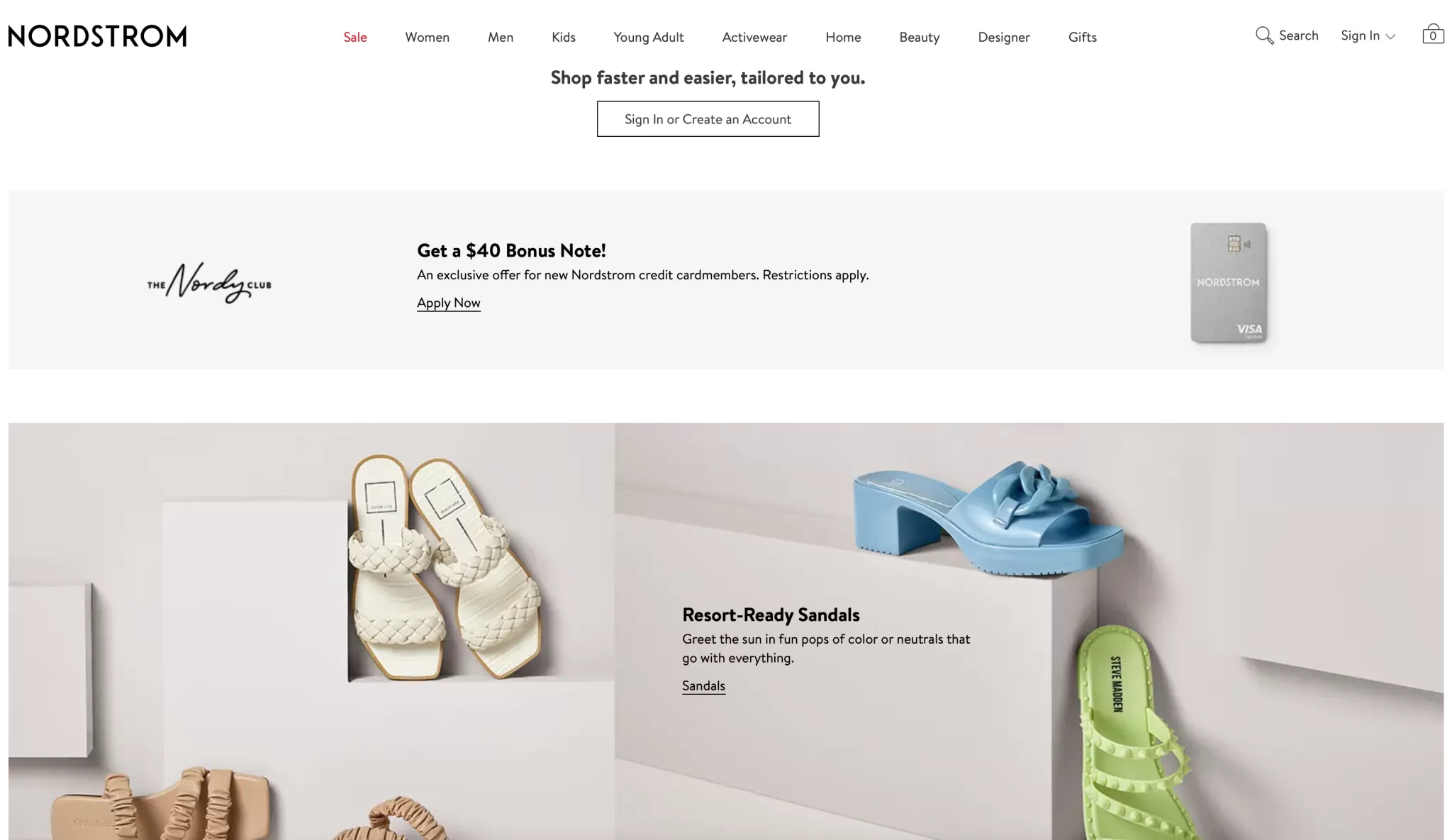 Multichannel marketing
Promote on Social Media: As per stats, there are 3.2 billion social media users around the world. Hence, you can use this excellent opportunity to advertise your store. Create a Facebook and Instagram business page can boost your brand's online presence by selling on these platforms too.
Omnichannel marketing:
Omnichannel marketing is perceived by many now as a natural essential as diverse as your customers. If they want to buy from you on their favourite channel, why stop them. More details as to why this is essential here.
Content marketing:
Content marketing is one type of ecommerce strategy where you can acquire new buyers. Creating content about products and publishing them on your web page is an added advantage to your site. Also, making a YouTube video about the product review helps in getting more traffic to your online store.
Simple Email marketing:
Email is one of the best marketing places where you can get connected with your customers. You can update the current status of your store to the buyers through the email. Key players include Mailchimp, Emarysys, and the trigger-point system Klaviyo.
Advanced Email Marketing – Personalisation:
This has become the byword for latest technology specifically in email marketing. Software for personalisation is the acclaimed leader in ROI, as it is able to delver as much as 20x the volume of business than the traditional email marketing software (above) by watching what each consumer buys and  more importantly looks at, to predict what they will buy next. Key player SwiftERM. You may enjoy the best kept secret of personalisation for greater understanding.
Customer Satisfaction is the key:
Customer satisfaction is the main thing to boost your business globally. Every new customer is important for your business; therefore, you should satisfy all the customers' needs.
Make the customer work simple:
Always don't make the customer confused about your product. You should make it clear what your business website actually provides. Hence, display all the details in a well-defined way. Also, your site should have multilingual support if you want to develop your business globally.
Offer discounts & deals:
Offering daily deals with many seasonal offers and discounts will make your buyers happy. By doing this, customers will feel to make a return in terms of either shopping again in your store or recommending your store to their friends. This is also indirect marketing to grow your business.
Multiple payment methods
In online shopping, 75.6% is the average rate of shopping cart abandonment. To avoid this, you can provide multiple payment options in your store.
Online payment: The online money transactions are becoming popular now and buyers are familiar with the net banking payment method. You can provide options like credit card and debit card transaction along with the net banking to don't lose out any customers. You can even offer your store's wallet to pay the amount.
Offer third-party payment: Payment methods like PayPal, Google Pay, etc., are used increasingly these days where some buyers are interested to transfer money.
Provide offline payment: Customers are also more comfortable to pay the amount at the time of delivery i.e., Cash on Delivery (COD) method. So, you can have an offline payment option in your store.
Easy check-out process
Add savelist buttons: 'Add to Cart' and 'Add to Wishlist' buttons are primary features in your store. These buttons aid customers to add their desired products. You can make them mostly red color to make it attractive.
Single page check-out: To save the time of your buyers, you can make a one-page checkout option. The various segments like personal details, billing statements, shipping information are all given in the single page. Hence, buyers can quickly check-out their products.
Third-party integration: You can integrate a third-party shipping method to your store. The third-party member takes responsibility for delivering the products to the customers securely on time.
Customer service
Provide customer service: The first experience is the best experience. So, buyers can't forget the first conversation they had with your store. Therefore, providing service to customers is one of the best ways to improve the customers' trust in your business.
Get regular feedback: The customers who are disappointed with your store will give more negative reviews to others when compared to satisfied people who had a good experience. Therefore, taking into account the customer's feedback, you have to improve the quality of the store.
Answer all the customers' queries: Be sure to satisfy all the customer queries on time and you should maintain a friendly approach when communicating with your buyers. Handling customer problems aids buyers to feel more comfortable towards your ecommerce business.
Wrapping Up
The digital market has space for everyone who wants to succeed in their own ecommerce business. You can follow these successful ecommerce strategies to stand out from your competitions and also achieve success in your ecommerce business.