Hyper convenience, connectivity and personalisation. How should retailers be optimising their strategies for the year ahead and where should they be hedging their bets? The last few years has amplified existing trends in retail, accelerating an ecommerce boom and digital transformation.
Retailers leading the way are using their experience over the past 18 months to implement further change. These retailers have a digital-first, customer-centric strategy, leveraging valuable data and insights to understand their customers' behaviour, then providing them with the best online experiences.
Innovation is driving digital retail experiences
With the rise of 5G-enabled stores comes hyper-connectivity, allowing retailers to better understand their inventory, customers and the business more broadly. A recent survey among 2,000 national representative adults in the UK by Yahoo reveals 50% of Gen Z are interested in retailers offering more immersive shopping experiences, such as personalised studios or interactive experiences in store.
Dynamic floor planning is facilitating near real-time analysis of foot traffic, showing hotspots where shoppers are lingering in store to help retailers maximise the positioning of products. We are also seeing the rise of smart personalised shopping, whereby customers can hold up their phones to retail shelves and see product information, ratings and reviews overlaid on the items using augmented reality.
These are great examples of how the digital retail world is converging with the physical space to create new opportunities for retailers to elevate the overall shopper journey.
Retail first-party data is the new media commodity
At the heart of the customer experience is a brand's ability to understand its customers. We know shoppers expect a high level of personalisation and a seamless buying experience. As ecommerce grows, competition will become increasingly fierce but retailers and brands that have built a solid customer relationship and can leverage their first-party data will rise to the top in 2022.
Immediate adoption of advanced predictive personalisation tools, like SwiftERM, is available for ecommerce retailers. The acknowledged hike in return of investment being 20 times greater than traditional Martech solutions makes this a must have sooner rather than later. SaaS solutions are not just for Christmas.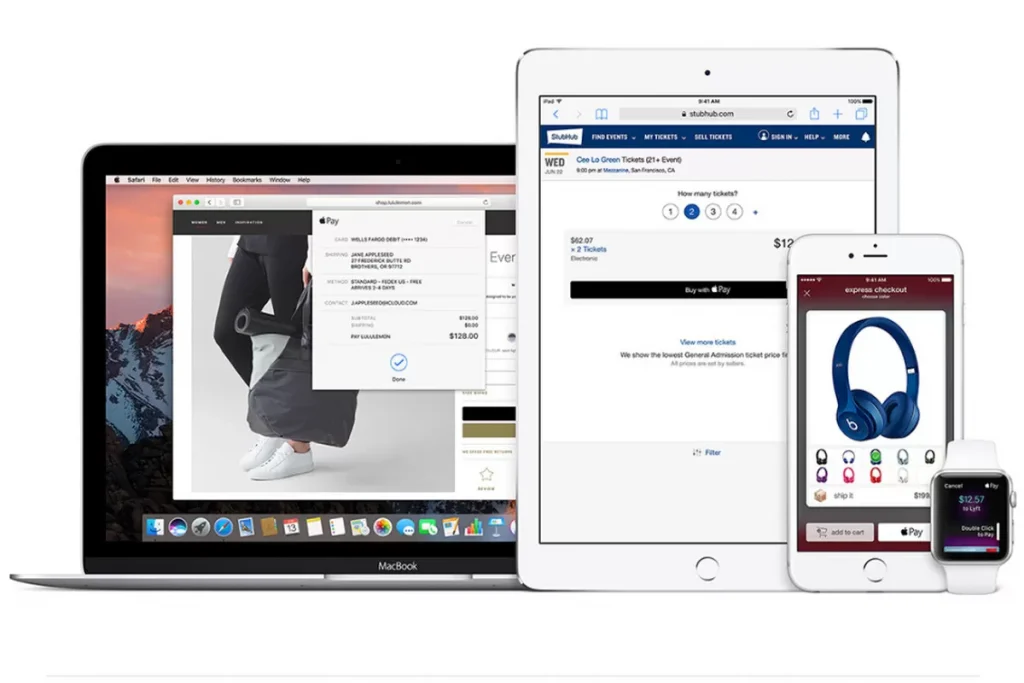 We are living in a world of hyper convenience
Customers are flocking to businesses that offer hyper convenience, which can be categorised into four key themes:
What I want
When I want
How I want
Where I want
The what and when is evidenced through the huge boom of online shopping in the past couple of years across all generations. Despite easing of restrictions, over half of British adults say they shop more online now compared with before the pandemic.
With regards to how I want it, we've seen this manifest through the rise of buy now, pay later (BNPL) services such as Klarna. Our own data signals show that this has grown by over 1,000% in the past two years, and with over a quarter of UK consumers now having used a BNPL service and 39% of us looking to use these services for some of our Christmas shopping this growth is set to continue.
Where I want it speaks to the flexible delivery options now offered to align with our hybrid working models – be that click and collect, delivering to secure locations/lockers or addresses. Immersive tech such as AR/VR comes in to solve the returns dilemma and more importantly to move online beyond being a purely transactional space of images and text to providing experiences both online and in store.
A by-product of this is the rise of product return volumes, with our own data showing a 100% increase in return volumes year on year.
This is where immersive tech such as AR/VR comes in to solve the returns dilemma and more importantly to move online beyond being a purely transactional space of images and text to providing experiences both online and in store.
Looking ahead, it's clear that shopping behaviours are evolving, with our path to purchase becoming more complex and fragmented.
Retailers and brands can get closer to their customers through analysing data, identifying trends and staying ahead of the curve – something that can be elevated further and brought to life by partnering with leading technology providers to deliver memorable experiences.