To enable our customers we are delight to bring you this comprehensive guide to dropshipping. Get into dropshipping. Manufacturers ship products directly to your customer for you. You get all the upside without any of the inherent headaches.
Once you have your Wix or Shopify account and your store set up, you're ready to link up with a dropshipping partner and get selling. But, it can be hard to break into dropshipping because most dropshipping businesses don't like to share their items or their suppliers. The thinking is: you'll just replicate their shop and eat into their market. So this guide is to help with this list of dropshippers, databases and suppliers — along with their pros and cons.
1. Modalyst — Best Wix plugin and directory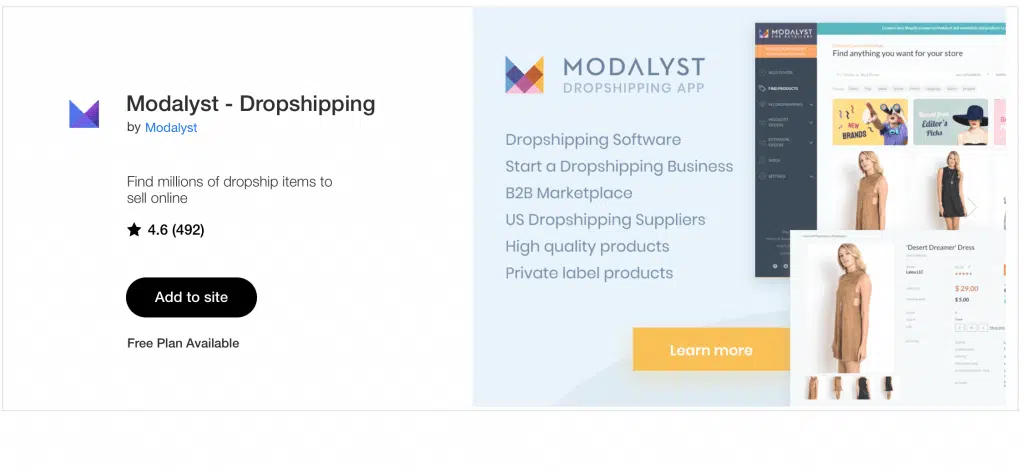 Modalyst seamlessly automates your dropshipping business.
They connect you with suppliers to get your customers the products they need. They also boast a massive of products including clothing, jewelry, accessories, and more.
Modalyst is also centralized—making it very easy to use. You'll be able to connect with suppliers from a single dashboard, and they even have an app for easy communication.
Where Modalyst really shines is their highly rated integration with Wix. With just a single click, you'll be able to install their app and get started selling to your customers.
Pricing starts free with a basic plan that includes a 25 product limit.
2. Oberlo — Best Shopify plugin and directory
Oberlo offers an excellent plugin service that works with Shopify stores.
The Oberlo directory offers you all the products you need. The dashboard also shows you how many pageviews, sales, and star-rankings each item and seller has.
Once you make a sale, you'll use Oberlo to order the item to be shipped to your customer.

The product selection and fulfillment are handled for you. That frees up your time to focus on driving traffic to your store.
Oberlo has a forever-free Starter plan. However, to unlock shipment tracking and order fulfillment monitoring (which I recommend) you'll need to upgrade to the Basic plan at $30 per month.
It'll also raise your sales limit from 50 to 500. Once you crest 500, you'll be in Pro territory, which is $80 per month and allows for multiple users as well.
Oberlo has 4.2 out of 5 stars from 2,000 reviews in the Shopify app store.
3. SaleHoo — Members-only database of 8,000+ suppliers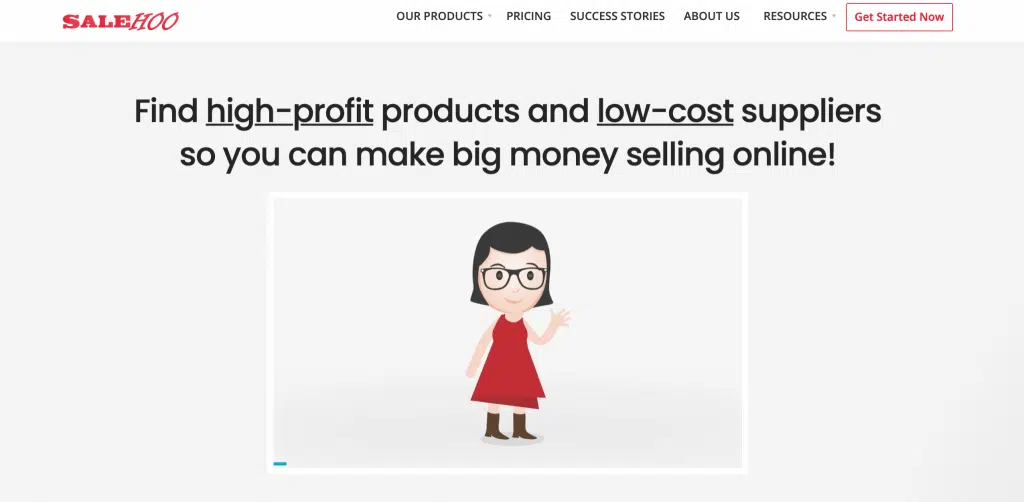 A $67 yearly membership grants you access to this database of wholesalers and dropshippers. There are currently 8,000+ suppliers on the site, and they're all screened by SaleHoo before they're added to the directory. There's a 60-day free trial period, and the customer service gets high marks: 9.6 out of 10 with 300 reviews on TrustPilot.
4. Spocket — A Shopify database app with good reviews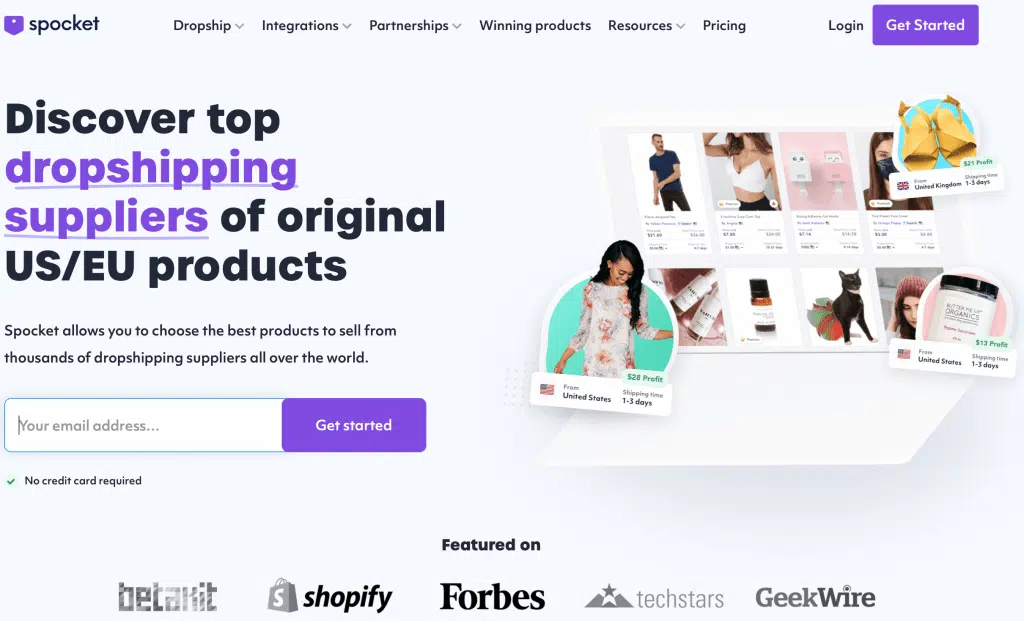 Spocket gives you a great database app of dropshipping items. They allow you to sort by country and simply upload the products into your Shopify store.
They make it easy to find US and EU items that'll ship within your country rather than from China, cutting down on slow ship speeds.
The Basic plan (25 products with unlimited orders) is free, and upgrading to Pro is $49 per month for 250 products and branded invoicing. The Empire plan unlocks unlimited products for $99 per month. The app has 4.5 out of 5 stars in the Shopify app store.
5. Wholesale2B — Versatile supplier and dropshipping hub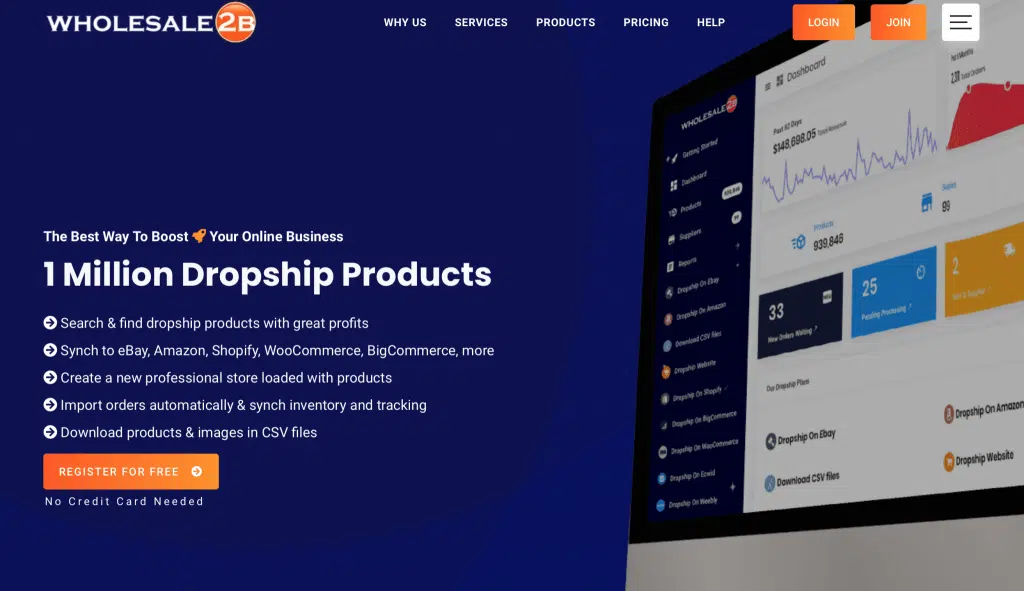 Wholesale2B offers more than 1 million products ready to be dropshipped.
on top of that, they allow you to sell products on:
eBay
Amazon
WooCommerce
Shopify
Magento
Weebly
BigCommerce
Your own Wholesale2B store
Handle the orders yourself by becoming a registered reseller with each supplier. Or pay Wholesale2B a 3% fee to handle that for you.
Wholesale2B starts free and includes their 1 million products, customer support, and a lifetime free account.
6. Inventory Source — Timesaving dropshipping automation tool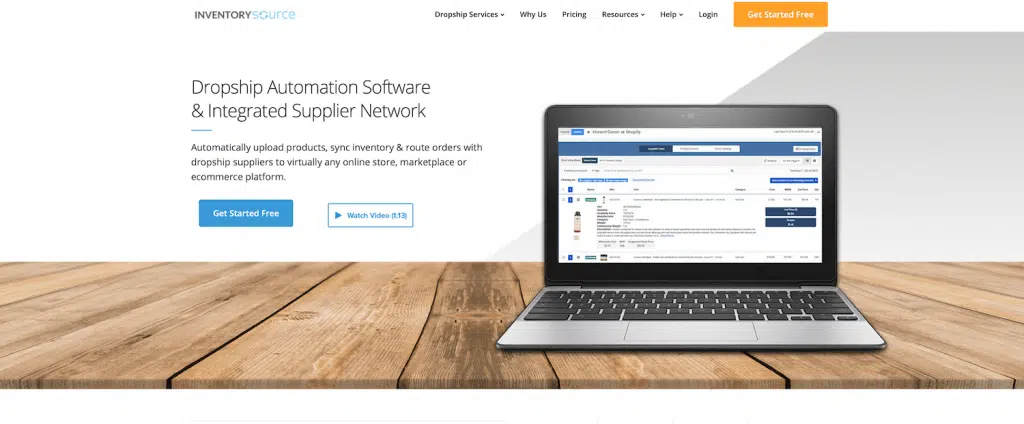 Inventory Source is an automation tool that allows you to either sync the suppliers products with your page (inventory automation) or to sync the entire customer purchase flow so that your orders are automatically placed with your supplier (full automation).
Inventory automation is $99/month and full automation is $150/month. However, getting just a directory account that allows you to view all dropship suppliers and preview product feeds is free. Nothing beats that, right?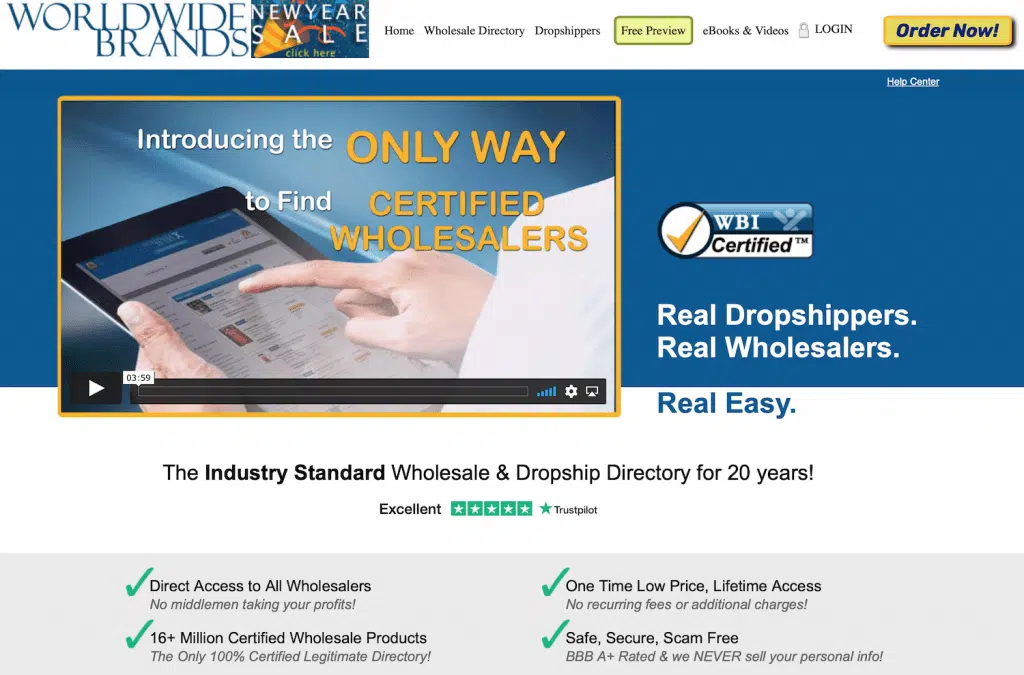 For $299, you can get a lifetime subscription to this database of wholesalers and dropshippers. Worldwide Brands is a budget-friendly — but still great — solution for those competing to sell products on Amazon, eBay, and Etsy.
Worldwide Brands distinguishes itself with its extensive upper-market wholesale directory of certified dropshippers and its reliable and quick-to-respond support team. The lifetime membership certainly doesn't hurt either. Worldwide Brands has 4.9 out of 5 stars from 171 reviews on Trustpilot.
8. Dropified — Popular Shopify app for AliExpress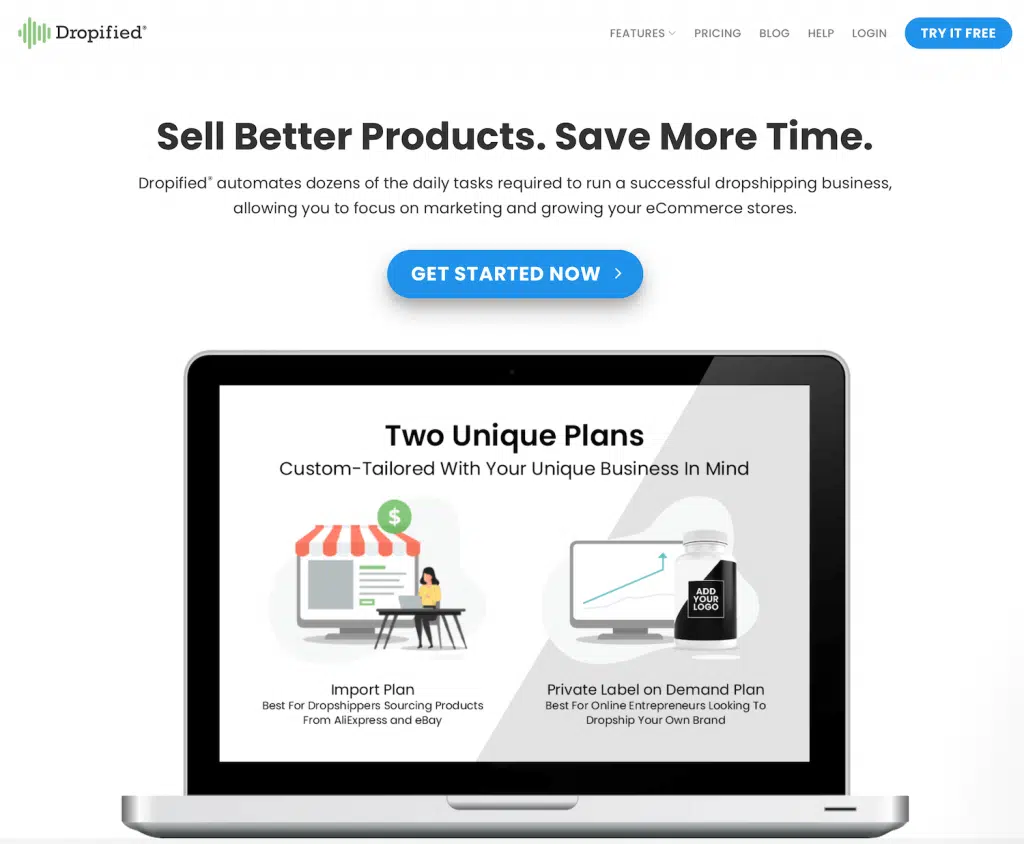 This is another Shopify app for populating your store with items and automate your orders on AliExpress, including customer shipping address.
That said, there is no Dropified marketplace, but rather a browser plugin that'll let you pull from anywhere on the web. You can set up margin parameters and rules for changing the price points in your store.
There's a 14-day free trial; after that it's $47 per month for the Builder plan, or $39 per month on the annual plan. The Premier plan, which costs $127 per month or $97 per month with annual billing, recently added a profit dashboard, Zapier integration, and an unlimited high-speed captcha solver.
The app has 4.4 out of 5 stars from 104 reviews in the Shopify app store.
9. AliExpress — China-based dropshipper with great user reviews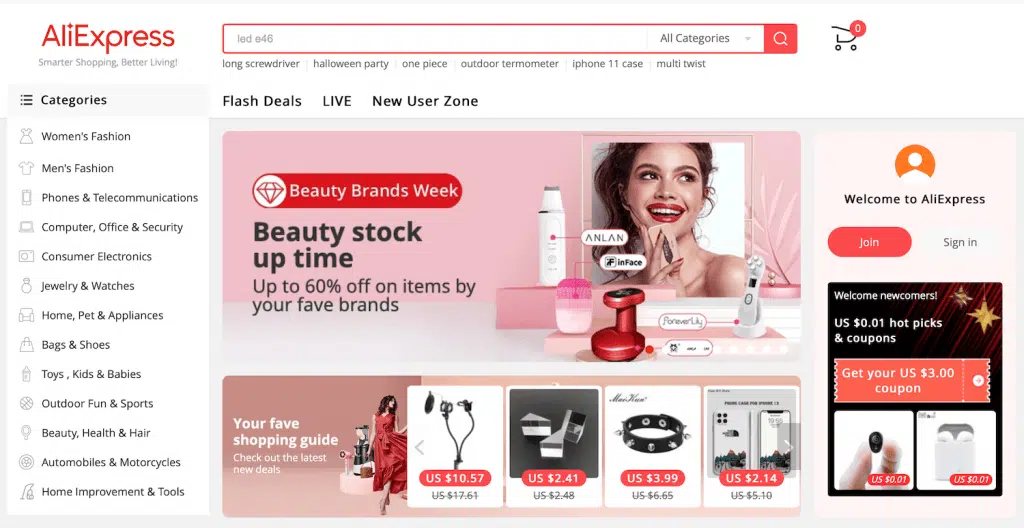 AliExpress is Alibaba's online retailer and a popular dropshipping service worldwide. A Chinese online sales platform, AliExpress offers incredibly low prices on many products.
On their website, you'll find lots of user reviews and analytics that are super useful during the product research phase.
But here's my take: AliExpress offers the perfect model for starting out.
You don't need an established business entity before starting your online store. You control your margins. And there's limited investment upfront. You can get up and running for free in literally under an hour with access to millions of products. AliExpress dropshipping is possible even without contacting suppliers.
Because AliExpress is best for small order quantities and finding samples of items, it can be a low-risk option for testing out product ideas without a ton of investment.
10. DHgate — 1M+ products, but check user reviews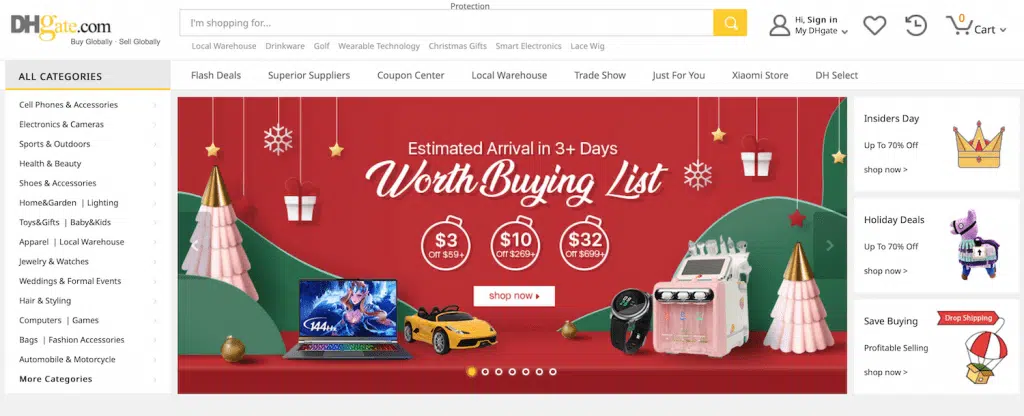 There are over a million Chinese suppliers on DHGate. Best practice for buying off DHgate: check user ratings and feedback. Just like you would when buying something off of eBay, be wary of anything that could be a knock-off or imitation, and be prepared for slow shipping and nuances like new-with-box items arriving with their boxes unassembled.
11. Doba — 2M+ products with so-so profit margins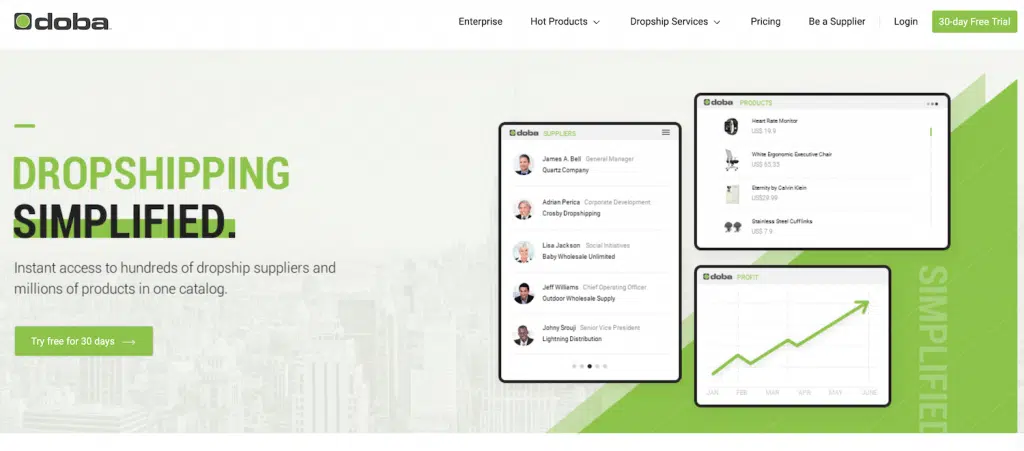 This 2 million product database doesn't just bring a number of suppliers into one marketplace — you'll also place your customer orders within Doda as well. That being said, it's not cheap and we've read a number of negative reviews, many of which mention that the prices aren't low enough to profit. Doba has a 14-day free trial, so you can log in and run the numbers to see if a membership (which starts at $29 per month) is right for you.
12. Wholesale Central — Best free dropshipping directory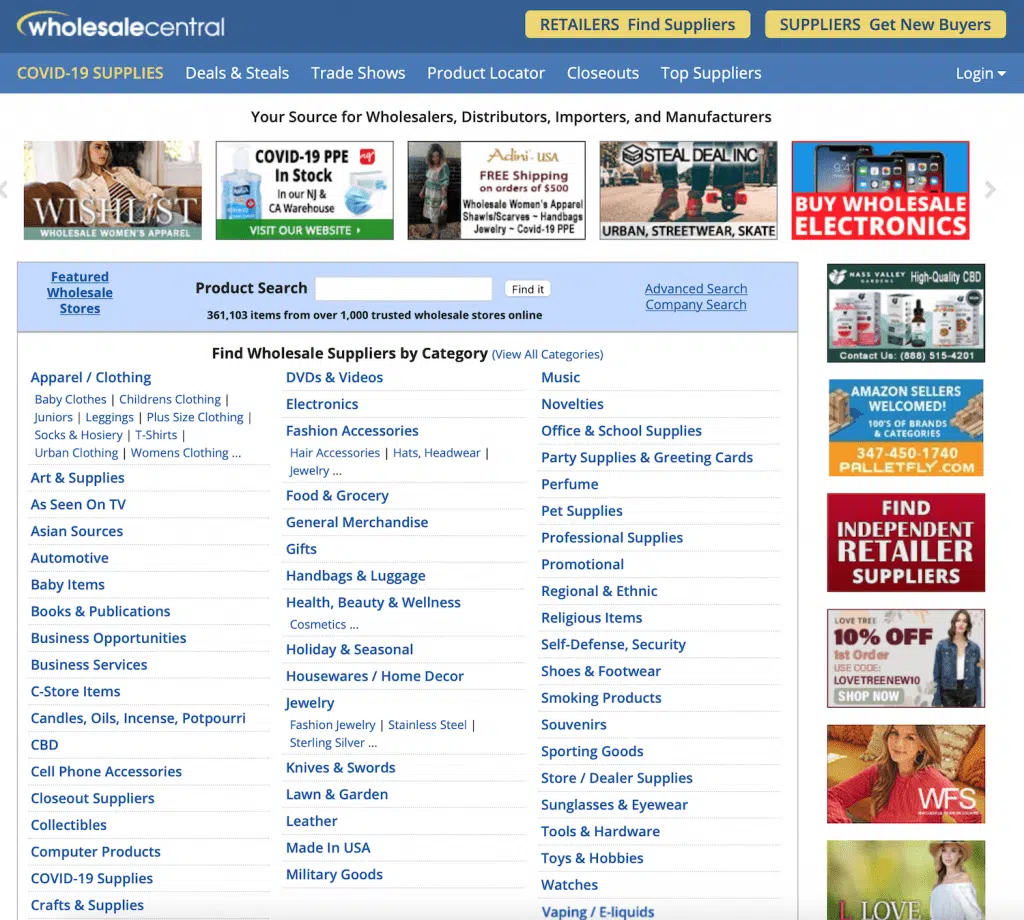 This free directory lists suppliers you can work with individually to order products from. There's nothing fancy about it — it's like a phone book — but has useful information to use as you do your research.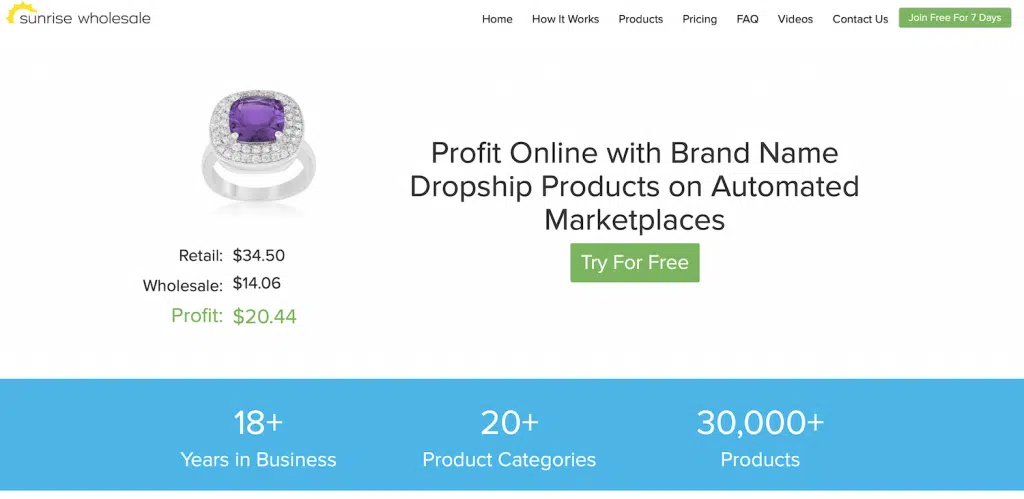 A $99 yearly fee gets you access to Sunrise's selection of goods. It's a bit smaller than other databases, but the shipping times are pretty quick: typically 5–7 days. Packages arrive to your customers with a receipt from "Customer Service" that's not branded.
14. Megagoods — US-based dropshipping supplier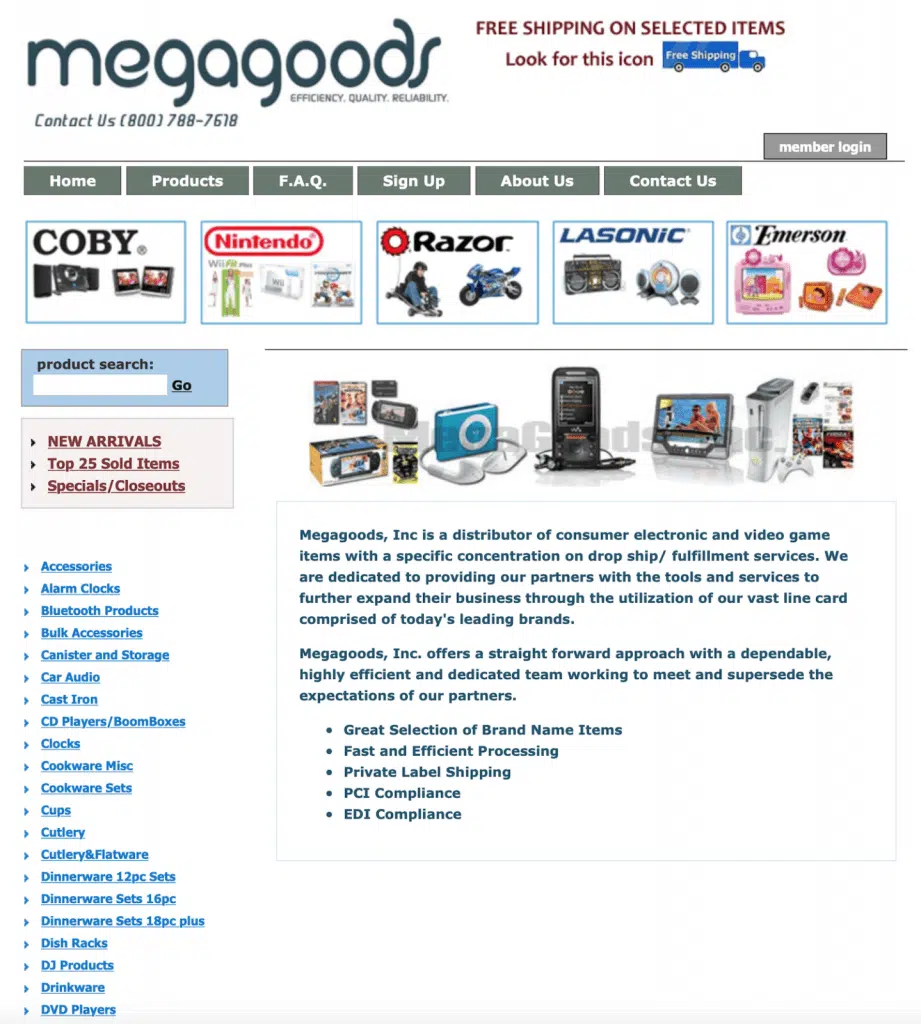 A California-based warehouse that will dropship your goods under your packaging and branding, typically in less time than it'd take to ship from an overseas supplier. Pro tip: check the added fees to make sure that your margins are good.
Why Dropship?
Dropshipping solves a bunch of problems: no cash needed upfront, no boxes piling up in your store room, garage, or let's be honest, in your spare bedroom. You never even have to touch the product or be responsible for the packaging or shipping. That means no more trips to the Post Office, either. Your dropship partner takes care of all that.
Today world's largest cab company, Uber, does not own a single cab. World's largest accommodation company, Airbnb, does not own a single hotel. Similarly, lot of ecommerce companies don't own any inventory and just operate as a marketplace. If you ever had a dream to start a eCommerce business this is the best time." —Saba Mohebpour CEO of Spocket, as told to Thrive Global
The benefits of dropshipping are also its drawbacks. You don't have the inventory in your warehouse, so you don't have control of a customer ordering something that's out of stock. There's no shipping work on your end, so you can't control the shipping speed, or the packaging.
Long ship times = canceled orders.
Weird packaging = bad reviews.
And, you still need some money up front to build your website, put in the sweat equity of making that business take off, and all the other steps you'll need to take to start your business.
Like any business partnership, you need to do your research on who you're working with, what it's going to cost you, and what you're expecting to get out of it before you get too involved. This review will help you pick dropshipping companies that'll work for your business — no matter your niche.
What's the best dropshipping company for me?
Trying to find the best dropshipping company all up is a little bit beside the point. It's like asking for the best eBay seller or the best store on Etsy. The things that make dropshippers great are a lot of the same things that make an eBay or Etsy seller great: They're communicative and have fast shipping. The product arrives as promised. It looks like the listing and it shows up in one piece in packaging that looks nice and not chewed up by an alligator.
Just like an eBay seller, the best dropshipper for you is the one selling what you're interested in buying (and reselling). They will reliably, communicatively, and quickly ship the product you're after at a price that's profitable for you — it's about finding your best.
Most dropshippers use a Shopify or Wix store and an automation app like Modalyst or Oberlo. If you're new to dropshipping, this is definitely the easiest way to get set up.
Why Shopify is the best way to start your dropshipping business
That means, you are basically setting up the equivalent to any ecommerce store. For ecommerce stores, the clear winner is Shopify. It's been the frontrunner for a while. What's most important about that for dropshipping is that the app store is super robust. Most stores use Shopify, so developers looking to make a high-quality app develop it for the Shopify app store.
So, if you haven't already set up your Shopify store, that needs to go on your to-do list. Here is a link that'll walk you through the process.
It's easy. There's even a course in the Shopify Academy to learn how to start a dropshipping business with Shopify: Dropshipping 101.
We don't recommend dropshipping with eBay
It's compelling to set up shop with a marketplace — you don't have to start a website, pay a subscription, etc. like you would with Shopify. But, I don't recommend it. Unlike Shopify that's super excited and helpful with new dropshipping businesses, eBay is growing more and more against them. Here are the sticking points for me:
Your store's reputation is on the line — eBay is not forgiving and will downgrade accounts with reports of slow shipping
You're probably not the only one selling that item
Your business case isn't clear — why should someone buy that item from you, just another eBay store?
eBay has been cracking down on dropshippers and resellers, asking for proof of having the item in possession and freezing your store until you send in that proof. Proof could be a photo of your ID card with the item — not a photo of the item from a different listing. See this article from eSellerCafe.com for more on eBay Aggressively Banning Drop Shipping / Arbitrage Accounts.
If you do want to build your dropshipping business with eBay, I'd spend a few weeks or months in the seller forums to understand the specific risks and challenges of dropshipping on eBay.
Dropshipping vocabulary
Arbitrage – The simultaneous buying and selling of an item to take advantage of a difference in price for the same asset. Say there's a board game for sale at Walmart for $20, but the lowest price on Amazon is $45. Arbitrage is listing the game for sale on Amazon and buying the Walmart game. For every sale you make on Amazon, you take advantage of a $25 price difference. If your arbitrage is online to online, with free shipping, the math suggests you could simply sell on one site, buy and ship from the other, and pocket all the profit. This does not take into account any hiccups: returns, merchandise not accurate, merchandise no longer in stock, price changes in either market, etc.
Dropshipping (DS) – The supply chain system in which a seller does not keep items in stock, but rather transfers orders directly to a manufacturer, supplier, or wholesaler who ships the item directly to the consumer.
Minimum Advertised Price (MAP) – Some sellers set a floor to how low you can advertise or display your product for sale. This is not the same as the price you can sell it for. So, the MAP price does not take into account coupon codes or sales, or other tricks like offering a gift card with a purchase, offering rebates, or doing things like showing an even lower price in the cart.