Ask yourself how does anyone become your BFF? Then again a BFF tends to be for life, and usually we only ever have a close inner sanctum of perhaps 3, more if you're lucky or less discerning. Some of the tick boxes will be kindness, caring, loyalty and longevity, perhaps they're even relationships that go back to nursery. Being there for you through fair wind or foul, will be high on the agenda too.

But there are subtle elements too, which make it last as long as it has like empathy, understanding and forgiveness somewhere in the mix. Knowing all about you, warts and all, and not judging you long before you became famous, are highly likely too. So how then, can a humble email program hope, let alone deserve, to be held in such high esteem?
So to start, let's take a look at a typical scenario for the operational needs for your personalised communication with each individual consumer you have? Tactically there will, or should be, a variety of objectives and purposes geared to one goal, to maximize sales. There are superb individual email programs out there available for your convenience, developed for a variety of purposes, acknowledgement of registration for newsletters, promotional incentive emails, seasonal incentive, brand-led, company-led, sponsored etc.

Then there are specific purpose emails – triggered, abandon basket, suppression acknowledgement, enquiring why someone unsubscribed, lapsed account, birthday discount offers the list is long and grows all the time.
So how can one email software purport to be able to capture both your attention and heart sufficiently to achieve BFF status? Well, while you're out fighting your daily battles, it is covering your back perpetually. Because it is totally automatic, in fact autonomous of human contact whatsoever, and by that, we mean at any time.

No holidays, no sick leave, to errors, omissions, in fact no mistakes whatsoever. It perpetually offers predictive personalisation of product selection for each individual consumer it addresses, based on that individual's likes, interest and predilections based on that individual's buying habits and impressions alone. Not "people who bought that also like that" as it doesn't care what the mob like, and neither does it go anywhere near segmentation, as again, not individual or pertinent to each consumer you have, as an individual. McKinsey report's it delivers an ROI is twenty times higher (not 20%) than standard email service providers can offer.
The email program that personalises product selection
You don't need to chaperone it. It watches over each consumer, taking infinite details of not only their buying history but every impression made by each visitor to your website. It uses this stored data to perpetually refine the ranking of products (every SKU available for sale on your site) in order of having the greatest buying propensity for that individual consumer. It's called predictive personalisation software.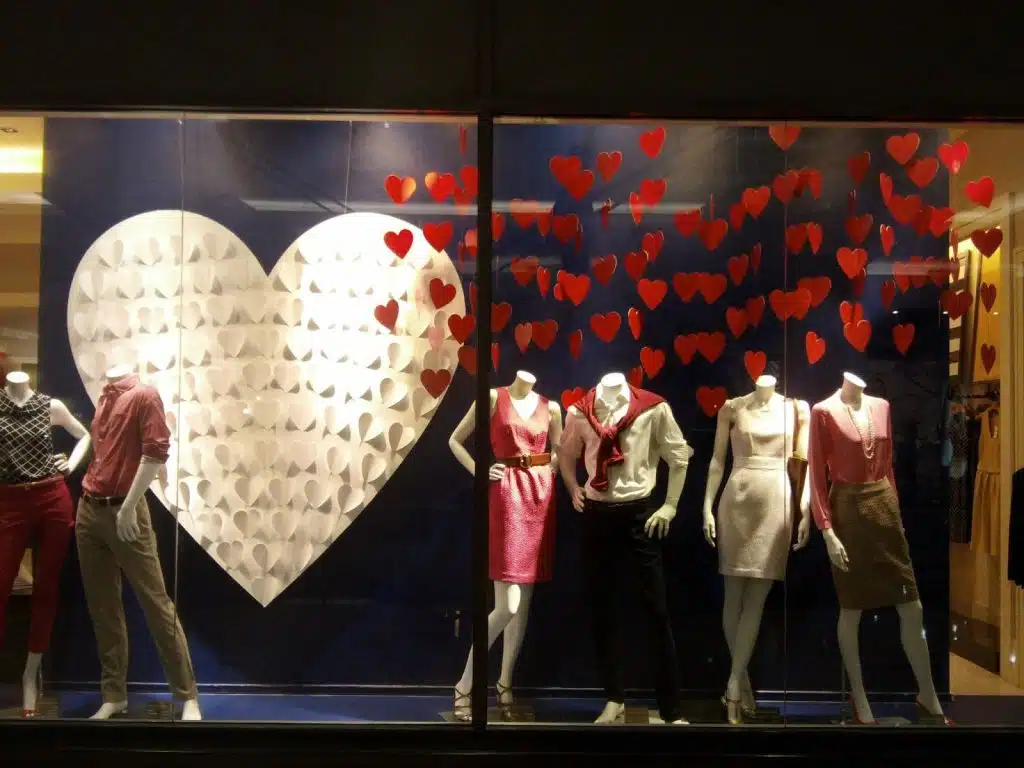 That's not segmenting people into groups, but refined choices as if you knew them personally, hand-picking product for them every item. As is now widely appreciated segmenting is not personalisation. Exactly as your best friend would know that you like milk not dark chocolate, or had a savoury tooth instead.

So far so good, it's doing what your new besty would do, help you out. It takes the products personally selected for each consumer, populates a stylesheet and sends it to that individual. UTM tracking codes identify who got what products presented in front of them and when. It also offers open rates and CTR likewise.
So what effect does it achieve? Let's start with the biggest irritation to every ecommerce retailer, returns rate. The reported average rate is 20% across the entire retail ecommerce industry, which is enormous! It presents the products that the customer has already looked at and/or clicked on, but not bought yet. Now it mixes in what they do buy, in terms of brand loyalty, colour and material choice, together with what they spend and when.
You can appreciate that it is now presenting that individual with the opportunity to buy exactly the specific product they are interested in, without the distraction of alternate suppliers, at exactly the right time. You can see why the returns rate drops through the floor.

Why do some companies flog a dead horse? They hope to sell products to people who wouldn't ever touch that item, simply because they happen to be in their database. The added benefit to this is that because you are always offering that person things they like, they come to appreciate receiving them and therefore, in turn, stay loyal to you. So the system captures wandering loyalty too, your customers don't stray!
This loyalty manifests in another way too, not always immediately apparent either. This is an unadulterated lack of suppressions. Send people details of products they like, when they like it, with gentle reminders rather than stoically sticking to the banging of the drum, pays dividends. Like your BFF, if wants little back in return, the cost is phenomenally low. Rather than take our word for it, some of our clients have kindly allowed us to publish statistics of their returns, here. You can see the uptake can be over 15% additional turnover.
The only way we could add to that is to offer you the software for FREE, to try for 30 days so you can see it for yourself. It is intended to run alongside any other email software, complementing, not detracting, from what they do. Remember these are products selected by your consumers, that they are reminded of, not able to be interfered with by human input.

Deadly accurate product choices. Able to be enjoyed by that consumer without the accoutrements of promotion, hype or any additional retailing agenda. You have to put aside influencing them beyond reminder for greater profit.
SwiftERM is a Microsoft Partner company.