Highest performing automated personalisation software. Roll up, roll up – our usual suspects, front row typically: Mailchimp, Active Campaign, MailerLite, Hubspot, Moorsend and Drip. Second row: offering enhanced facilities which off-set primary function and cost: Emarsys, Klaviyo, Fresh Relevance, Pure360 and Optin Monster. Does it sound all too familiar? So why examine outside the box? Quite simply, because the rewards can be phenomenal but who wants the word getting out on something better?
Consider just one pertinent practise, triggered response: A trigger email is an automated email response to an action taken, that marketers use to send to inform customers and show that the company they've subscribed to offers the best product. A trigger email is an automatic reaction to a subscriber's particular action or behavioural pattern, a trip-wire if you would.

When a particular circumstance occurs then it triggers a specific behaviour from the email software. Many claim to be leading exponents of this type of facility. Sadly by it's very nature it's always a reaction to something rather than a pro-active one. To some degree it may be perceived as automatic, indeed, you could create templates for specific trigger responses so that they these replies are automatic thereafter.

But note it needs perpetual refreshing, as exactly the same response every time would get tired very quickly. Although it can truthfully and technically be claimed to be automated, within set parameters of the term, providing you overlook the human input necessity for alterations, in which case it isn't.
Consider automation further, and you meet a myriad of deceptive techniques used to perpetuate a myth that you can truthfully automate email marketing – providing it is of course that vendors software. (We will come back to this later). The truth is, of cause, only individual elements are automatic, sufficient to grab the banner headline, to either get your initial attention, or sufficient that they are legally covered. The reality is without exception a load of old codswallop.

You commonly have to create the content, perceived as merely preparation for automated processes coming later. Hell, they don't care that this requires your time, effort and money. Once you have parted with your readies that's your problem.
Next let's move on to segmentation. That arduous process of slicing and dicing your database into ever more niche profiles for either greater responsiveness to a variety of elements such as concept, way of being approached, brands, colours, categories or indeed products by which specific products have a highest likelihood of being bought.

Of course no one would ever put it like this, it sounds too cruel – to you. Many new software players come into the market all the time, and a list of specialist micro segmentation software was produced by Security Planet last year called "Top micro segmentation Software". But segmentation is not personalisation, yet anyone who has read the stats knows, and that is what the goal is.
Let's investigate why personalisation is the ultimate goal. Quote simply the greater the personalisation the higher the ROI, the greater the average basket size, the less the returned goods percentage etc, the list goes on. Not least on this list is loyalty, and for the biggest players, the greater the revenue share. So again how do the software vendors get around the problem of defining their software as "the latest, fastest, best value, higher returning", quite simply take a single element of their process, highlight it and make it sound all encompassing, as sliced-bread.
It should come as no great surprise that your best friend, who knows you better that you know yourself sometimes, would find it simple to offer you ideal products, as they have already won your trust, know you better than anyone and can cherry pick items for you, using that information.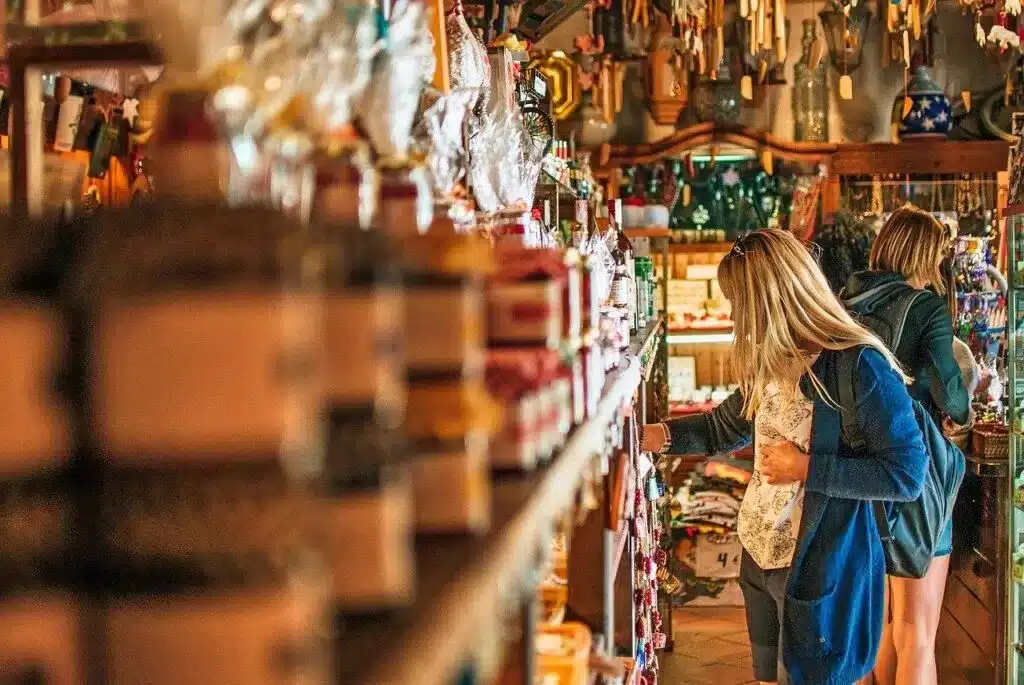 But roll on the time it has taken for them to learn that, at least into the time it can take for big-data to understand you equally if not arguably better, and you arrive at phenomenal results, far beyond your wildest perception of what is achievable.
So applying this to email marketing you can quickly appreciate that automation becomes a given, segmentation becomes a thing of the past and therefore personalisation easily and massively out performs these behemoths. Pushing the boundaries this science has to be, by its very nature automatic, called naturally automated personalisation, or indeed as the system use predictive algorithms, then predictive personalisation. Now you arrive at the sharp end.
Legacies however persist. If you're sat with an office full of excellent email marketers responsible for percentage share of revenue and growth, you're going to be hardly willing to let some wet-behind-the-ears interloper in the form of new technology company come in and show you what you've been missing. Of course not. But that example, reflecting on multi-millions of lost revenue being picked up by your competitors focusses the attention rather quickely.
This is how the big players in ecommerce marketing are changing direction right now. Why play follow my leader, when you an get ahead of the curve? All the high street names now have UX and VR and omnichannel policies at varying degrees of competence and integration. The same can be said for use of big-data integration into workflow, buying, marketing and email implementation particularly.
You can choose to buy a new engine for your car or buy a new car. Microsoft Partners, SwiftERM, have clients who only use their 100% automatic marketing software, eliminating the need for any staff input whatsoever. Indeed people interferer and would actually lower the perfected statistics. The system enables product offerings and selections to be perfect for each individual consumer being addresses, permanently throughout time, with no need for staff whatsoever at any stage.
What's better it takes the highest performing element of go-to marketing – email, (there are a plethora of stats supporting it as the highest grossing returns rates in ecommerce), integrating it with pre-existing ESP software, so that both marketing and promotional emails are supplemented to maximum effect. Personal emails perfected to return as much as a 20x greater windfall than where we started.
One additional observation, we muse whether it would make life so much easier if there was a legal obligation to only call software "automatic" if it could be proven a human-being was not able to participate in anyway shape or form, in order to achieve the classification. It would effectively take away the haystack, only leaving the needle.