Essential B2C marketing implementations. Technology and regulatory changes will require preparation. We asked marketing experts how they plan to tackle the next 12 months—here are the 18 topics they zeroed in on.
All the best ways to market your business in the next 12 months
The following list provides insights into many strategies you've already heard of, including SEO, customer retention, ecommerce, and video and influencer marketing. It also includes new strategies related to cookie-less advertising and privacy changes, as well as new approaches to help you cater to the new COVID-weary and social change-conscious consumer. No matter the strategy, the idea is the same: to market personally and value your customers, but also efficiently so you can save time, scale up, and keep running your day-to-day.
Optimise for Google's next update
With Google's Page Experience Update – May 2021, new metrics called Core Web Vitals—which will measure site load time, interactivity and content stability—will start to impact overall search rankings.
Prepare for the end of third-party cookies
2021 will also be the year marketers prepare for two big changes to come: the end of third-party cookies and new privacy regulations in California.
"We have to get comfortable with privacy-first data collection practices. That means focusing on list-building and developing one-to-one relationships with customers," said Chris Worrell, CEO of consumer privacy service Privacy Bee. "Make sure that your campaigns help you build your first-party data so you rely less on Other People's Data."
The death of third-party cookies will change how digital ads are targeted and tracked, but Dave Toby, director of digital marketing agency Pathfinder Alliance, said there's still "considerable confusion about how campaigns will be affected."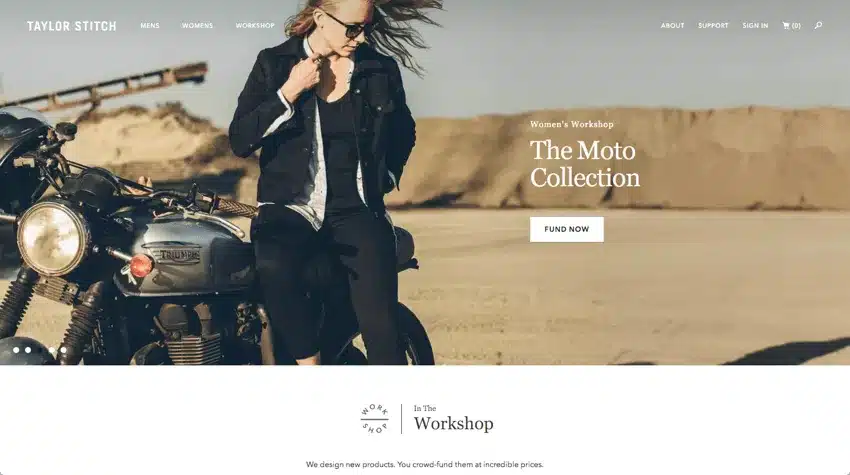 Foster first-party relationships
Having direct relationships with customers will be even more important as the online landscape becomes even more cluttered with brands trying to reach digital consumers. But it will also be important because one-to-one relationships mean brands can personalise content for better experiences.
Houman Akhavan, CMO of CarParts.com, said a first-party data strategy yielded "incredible results" in 2020, including "record conversions."
"A critical part of this first-party data strategy has been using the correct customer data platform technology—one that is scalable to process millions of records of customer insights, including real-time signals that must be acted upon immediately before they go stale," he said. "Thus far, leveraging our customer data platform has allowed us to generate over a quarter billion personalised one-to-one messages. We've seen our click-through rates increase by as much as 400% and our email revenue has doubled."
Focus on customer retention
And for brands struggling to recover from the events of 2020, focusing on existing customers may be wise.
"In an uncertain economy, most brands—especially niche retailers— should focus on existing customers," said Jonathan Frey, CMO of electric bike retailer Urban Bikes Direct.
For his part, Jim Pendergast, SVP of commercial financing platform AltLine, expects to see B2C brands emphasise mobile marketing for customer retention.
Start selling on social
Another burgeoning trend with potentially far-reaching implications is social commerce. In 2020, Facebook launched Shops for both Facebook and Instagram, allowing users to shop directly on the platforms.
Bruce Biegel, senior managing partner of management consultancy Winterberry Group, expects to see more focus on social commerce in 2021, along with new marketplaces, to shorten the customer journey from search to conversion.
Product Personalisation
The email weapon isn't so secret. It's common knowledge that email marketing is a powerful customer acquisition tool. First of all, the foot-in-the-door technique applies. Second, you have permission to push marketing messaging to an entire list of people.
There are two main ways to use email marketing in the customer acquisition process: following up and increasing retention.
Capturing an email is an easy way to reach out to a potential customer down the road. Say, when you have a discount or a special offer to follow up with. As long as you don't abuse the list (leading to unsubscribers), you literally have a list of people who are somewhat interested in your product and are open to being contacted again.
Email also is a great way to improve your customer retention. The most valuable customer is the one you don't lose. Keeping customers is just as important as acquiring new customers. Reach out to let them know about any outstanding notifications, recent updates, etc. Reignite their interest in your product via email. Remind them of what's going on, of what they're missing out on, etc.
Personalised product selection solutions, using predictive analytics technologies like SwiftERM, identify consumer's future behaviour ranking every SKU by greatest likelihood of that individual consumer to purchase from all the SKUs listed, in order of greatest propensity. It presents them to that individual at exactly the right moment, thereby maximising that individual's customer lifetime value CLV potential. (i.e. Likelihood to Purchase, Discount Affinity, Likelihood to Churn etc).
Grow communities
In addition to demonstrating they are trustworthy, brands should foster communities of loyal customers now.
"The notion of community building isn't novel, but brands need to understand that loyalty is coming back and brands that know what it is their customers want, as well as how to engage them through transparency and humility, is what will become the difference maker," said SEO consultant Itamar Blauer.
Olga Petrik, CMO of Gmail CRM firm NetHunt CRM, agreed brands should invest more in loyalty and retention now.
Optimise for voice search
We've seen voice search in previous year-end predictions. However, this may be the year it really takes off as consumers used their voice-enabled devices more while they were at home during the pandemic.
Lean into local SEO
Speaking of which, local SEO is another marketing strategy to make a repeat appearance on this list. This time, it's because brands can update their Google Business Profiles via their Google My Business Accounts to include pandemic-friendly details like online appointments and curbside pickup and delivery, said Sarah Blocksidge, marketing manager at digital marketing agency Sixth City Marketing.
Go casual in social videos
The trend toward social video will undoubtedly continue in throughout the decade.
Mark Hayes, head of marketing at video-based advice platform Kintell, noted TikTok has over 500 million users and is available in more than 150 global markets. It has also spurred copycats like Instagram's Reels, which launched in August 2020. (Twitter's Fleets, which came out in November 2020, offers similar 24-hour-only video capabilities.)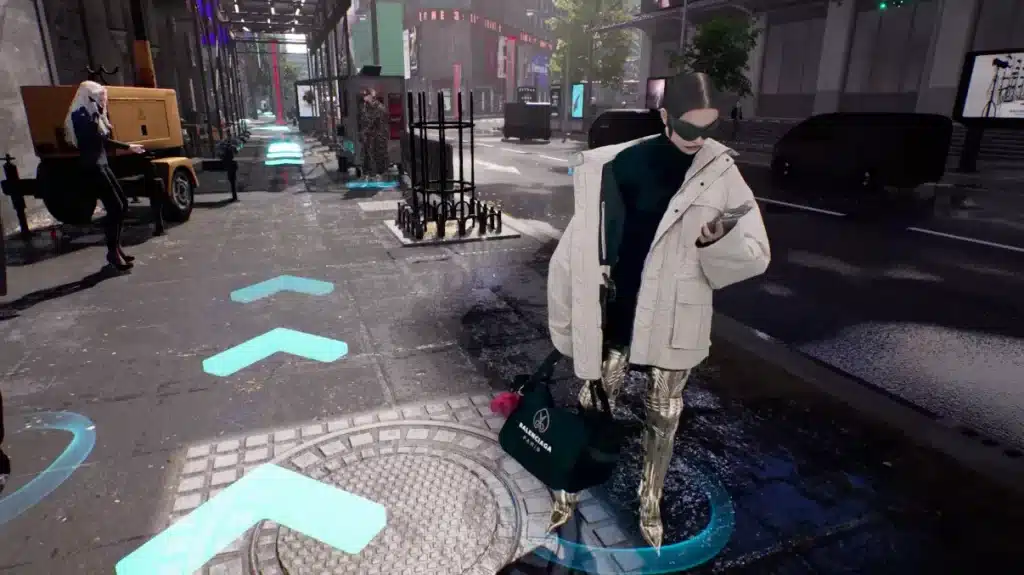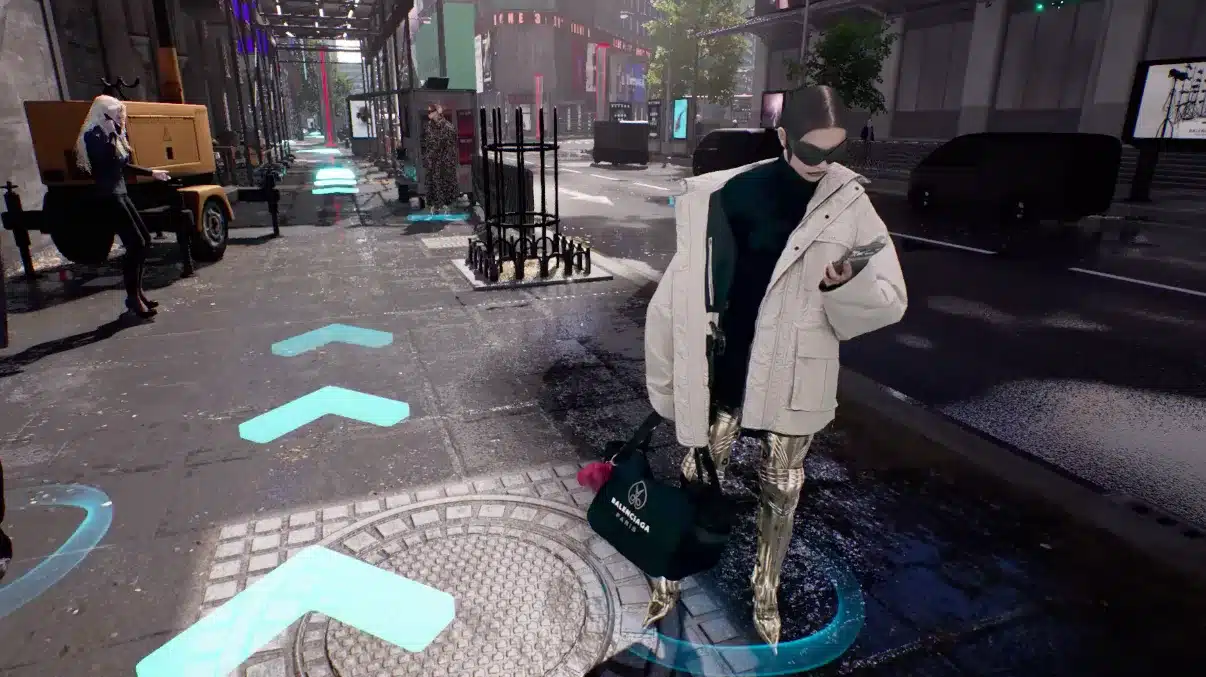 Go Live
An extension of this video trend is live streams, which will also remain popular.
Reuben Yonatan, CEO of VOIP guide site GetVOIP, noted a sharp uptick in brands going live during the pandemic to interact with consumers in real time.
Tap into micro-influencers
2020 was a good year for micro-influencers like Nathan Apodaca, the viral cranberry-juice-drinking TikTok star, and Tony Piloseno, another TikTok user with wildly popular paint-mixing videos who was fired by Sherwin Williams—and then hired by Florida Paints. With TikTok showing no signs of slowing down, the power of influencers—big and small—is expected to continue.
Use retailer media networks
Retailers like Amazon were among the few to actually benefit from changes spurred by the pandemic.
In recent history, Amazon has also diversified its advertising portfolio, adding units like Sponsored Video Ads, Sponsored Display Ads and OTT ads.
"With these additions, Amazon has become a fully enclosed ecosystem, supporting the whole marketing funnel from product discovery to purchase," said Natalia Wulfe, CMO of digital marketing agency Effective Spend. "Advertisers can use OTT and Sponsored Display to build awareness, video ads to educate and engage visitors and traditional sponsored product ads to drive transactions."
Combined, these developments mean advertisers can enjoy better reach and performance on Amazon than ever before, Wulfe added.
Establish brand partnerships
2020 brought us successful brand collaborations like McDonald's and Travis Scott, Adidas and Allbirds and Adidas and Lego, which means more brand collaborations are likely on the horizon.
Unexpected partnerships between corporate brands capture media attention, generate social buzz and allow for cross-marketing to customer bases—without celebrity endorsement fees, all of which plays well in an era of hard-to-capture consumer attention and tightened budgets.
But brands that, say, don't have the resources to hire a Travis Scott can instead team up with brands that offer complementary products or services. That's what thermal imaging brand ThermoGears did when it was looking to bring new visitors to its website.
Get into augmented reality
Also expect to see more augmented reality (AR) executions. This will allow brands to show consumers what objects will look in their homes, like Ikea's AR catalog, or how clothes or accessories look on their bodies, like Warby Parker's virtual try-on app.
The pandemic encouraged marketers to think uniquely for ways to connect with consumers who always stay inside their homes," said Stephen Light, CMO of mattress retailer Nolah Mattress. "The solution was AR marketing, which helped the target market get a feel of owning the product even without seeing it personally.
The biggest misconception about AR ads is they're expensive, but they're actually more budget-friendly than traditional channels.
Automate what you can
Another tactic to help decrease budget and increase efficiencies is marketing automation. Sharon van Donkelaar, CMO at LinkedIn marketing automation company Expandi, said automation helps free up employees from "many boring and routine business tasks." This includes Automated Bidding in Google Ads.