Why personalisation is so important in marketing. There's no question about it: the digital revolution has changed the way people do – and respond to – marketing. Thanks to developments like cloud solutions, data analytics, machine learning and artificial intelligence (AI), marketing strategies and approaches have evolved drastically in only a few years.
In this quickly changing landscape, marketers need to work fast to keep up – but on the plus side, they have a whole new world of opportunities opened up for them to be creative. Among other things, they now rely on things like marketing personalisation to get better results. Here's why personalising your marketing approach is so important – and why you should definitely do it.
What is marketing personalisation?
People are constantly bombarded by all kinds of information these days, be it billboard ads, TV commercials, emails, social media and hundreds of brands clamoring for their attention nonstop. So it's only natural that we'd tune out most of that, especially what we don't find personally relevant to us.
This means that if you're trying to reach out to your audience with generic, impersonal content, you're missing out on a huge opportunity to engage them and encourage them to stay with you in the long run. Talking to them directly, with laser focus on what they like and are naturally interested in, is your best bet to win them over.
That's where personalization comes in. In a nutshell, marketing personalisation means interacting with your audience and customers in a way that feels personal and human, taking into consideration their likes, preferences and interests.
A personalisation strategy can include customized email marketing campaigns, personalized ads, targeted product recommendations, tailored content and much more.
Why does it matter?
Personalisation is becoming not just a competitive advantage, but something that your customers expect through every interaction with you. 31% of customers say that they wish their shopping experience was more personalized than it currently is, and only 22% are satisfied with the level of personalisation they currently get. A Deloitte study also found that 36% of customers are interested in buying personalised products, and 48% said they would be willing to wait longer to receive it.
A survey by Evergage has found that marketers also see the value of personalisation: 96% of respondents felt that it helped them advance customer relationships, and 88% said that they perceived a measurable lift in business results. 61% also said that personalisation helped them deliver better customer experience.
The figures are clear: what customers really want is a personalised experience, tailored to their interests and needs. In fact, many now consider customer experience to be the key brand differentiator for customers, more so than price and product.
How can you use marketing personalisation?
With so many personalisation options and possibilities, things start to get complex – how are you supposed to know what each and every one of your customers likes? How can you tailor your campaigns around them individually without spending too much time on it?
That's where automation and data analytics come in. Your customer data is the most valuable thing you can leverage in order to build the best personalised campaigns. For example, in order to build newsletters that recommend relevant content for your customers, you can automatically gather data from their previous reading history and recommend other blog posts and articles on similar or related topics.
Likewise, knowing your customers' job title, area of expertise, topics of interest and even their geographic location can work in your favor to help you segment email marketing campaigns. But as regular readers will know segmentation is not personalisation. So only by drilling down for each individual consumer will you achieve total personalisation.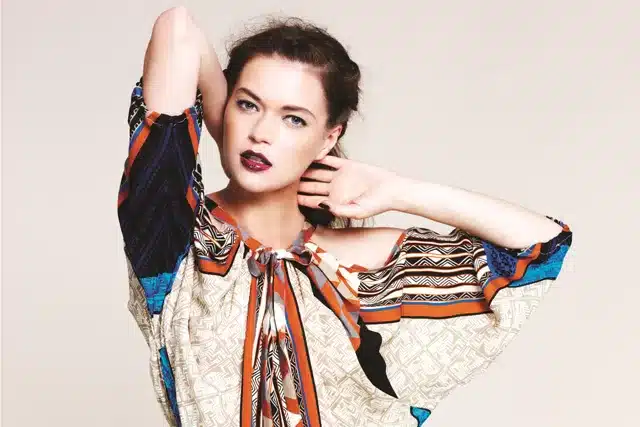 Benefits of personalisation
Exceptional customer experience
Having friendly customer agents to help out your customers is great, but it isn't enough anymore. You have to provide exceptional customer experience throughout their entire journey with you – and that includes social media interactions, automatic emails, recommendations and much more.
In fact, more and more consumers are expecting a personalised and unique journey with companies. Research conducted by Salesforce has found that customers are willing to provide more data in exchange for personalized marketing, with 58% of respondents saying that a personalized experience is very important when purchasing from a company.
In addition, 52% of consumers are somewhat likely to switch brands if a company doesn't provide enough personalization, and 57% are willing to share personal data in exchange for personalised offers and discounts.
Increase revenue, sales and conversions
Providing a personalised service just makes business sense. If customers are getting reading suggestions and product recommendations that speak to their interests, they're more likely to consume it. If they're happy with the service they get and the communications they receive from you, they're more likely to stick with you over your competitors.
It stands to reason that personalising your services and offering a customized experience will boost your sales and conversions, and the figures support it: consumers prefer buying from a brand that knows their name and purchase history, and an analysis by Forbes shows that marketers that deliver personalised web experiences are getting double-digit returns in marketing performance and response.
Boost customer retention
Customer retention is vital. Increasing customer retention by 5% can increase profits by 25% up to 95%, and it's well-known that it's cheaper to retain existing customers than to acquire new ones. Adobe's Digital Index shows that 40% of ecommerce revenue is generated by 8% of repeat customers, and marketers in the US and Europe must bring in between 5 and 7 new shoppers to equal the revenue of just one repeat customer.
Your chances of hitting these numbers increase if you provide a personalised experience: customers are likely to become repeat buyers after a personalised experience with a company, whilst 49% have purchased a product they did not initially intend to buy after having a personalised experience.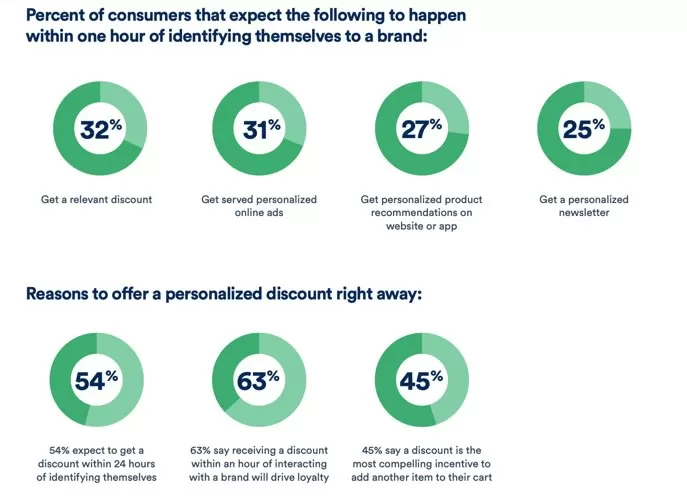 3 ways to personalise your marketing approach
Segmented email marketing
Research shows that personalised emails have 29% higher opening rates and 41% higher click-through rates, so if you want to personalise your marketing approach, segmenting email marketing communications should be at the top of your list. It's likely that you have plenty of valuable customer data stored in your apps, like your CRM or email marketing tools, in the shape of tags, categories, labels or custom fields.
This information would enable you to divide your customers into groups based on their interests, preferences or needs. You can use this kind of data to create segmented email lists and send tailor-made messages that your customers actually want to read.
You can also segment your campaigns based on demographic data, geographic location or purchase history, and you can collect this information through sign-up forms, surveys, quizzes and user profiles that gather data about their topics of interest and preferences.
B2B companies can segment their customer base according to industry, size, revenue and location, for instance. Once this information is automatically collected, you can create intelligent workflows to automatically feed this into your email marketing tools.
You can also create customer-specific news feeds, topic pages and content collections by optimising your content topics and clusters according to what your consumers search for and like.
Predictive personalisation of email marketing
While segmenting is necessary, making each message personal to the recipient delivers the highest ROI of all martech solutions, and literally leaves segmenting for dead. Personalisation is now a big deal for marketers and for good reason. A study shown by O2 showed that adding personalisation to their eCommerce experience increased sales by 7.8% over a short period of time and that online retailers monitoring their personalisation efforts have seen increases in sales by an average of 19% across the board. For a big company, that figure is worth billions per annum. But does this provoke an instant reaction? The answer is – very rarely, as the message just hasn't got through yet. Most companies are missing a massive chuck of turnover, which the few reap the shinny dollar.
Predictive personalisation software (where an algorithm watches all the buying habits and impressions made for each consumer individually) , using predictive analytics technologies like SwiftERM, identify consumer's future behaviour, then rank every SKU by greatest likelihood of "that individual consumer" will purchase from all the SKUs you have listed, in order of greatest likely buying propensity. In other words, the ones they love best. CLV soars and RoR is all but eliminated. It out performs segmenting manyfold. But the art to it isn't choosing one over the other, the seasoned marketer runs them both in tandem, to achieve maximum effect. the effect a 26x higher overall return, yes huge!
Targeted discounts and offers
Customers are extremely responsive to tailored discount codes and offers, and most of them actually expect it. Salesforce's research ((https://www.salesforce.com/blog/2016/11/swap-data-for-personalised-marketing.html) found that 62% of consumers expect companies to send them tailored offers and discounts based on their previous purchases, and 57% of them are willing to exchange personal data in order to receive it.
For example, you can offer personalized discounts on similar products to the ones they've purchased in the past, or you can re-engage customers who haven't interacted with you in a while by sending them coupons and offers based on their last purchase with you.
Campaign Monitor shares this example from Sephora, which combines a segmented email campaign and targeted discount offer. They sent one kind of email to VIP customers offering them a special discount on their new product line, and another kind of email to non-VIP customers.
Personalised reading and product recommendations
This is a relatively simple way to engage existing customers and re-engage older ones. By showing them similar products to those they've purchased in the past, or by sending them personalised reading suggestions based on the topics of their interest, they're more likely to engage with your campaign.
For example, online publishing platform Medium asks its users to choose their topics of interest when signing up, and then uses this information to send newsletters with reading suggestions on the topics that interest them or that they've read about before.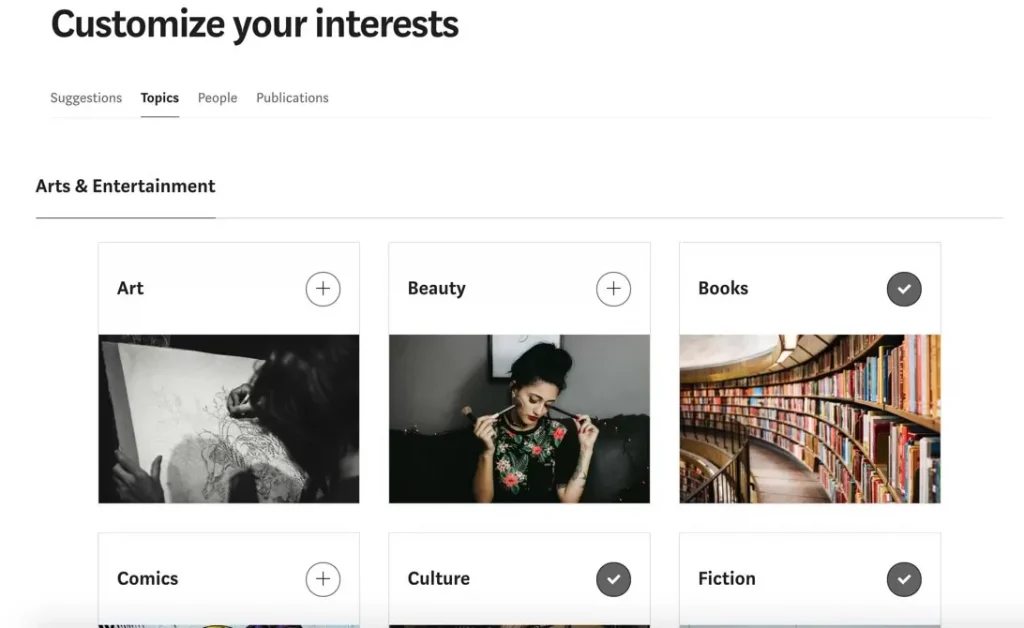 How to use your customer data for personalisation
Keep in mind that you're not guaranteed to engage every single customer, no matter the amount of personalisation you use, but using customer data the right way can educate you on what your consumers want and the most effective ways to reach out to them. A/B testing is a great way to figure out what works best for your brand and what your customers respond most to.
In addition, remember not to overdo it – the line between personalisation and invasion of privacy is remarkably thin. Spamming your customers, asking for too much information or using information they didn't give you can end up scaring them off – one survey has found that 28% of people don't like it when companies use their data when they haven't explicitly provided it first. You also need to make sure your data privacy policies are clear and compliant with regulations like GDPR.
Finally, it's hard to come up with a killer personalization strategy if your customer data is all over the place. For example, what if your support agents gather a lot of valuable information about customers, but your marketing team doesn't have access to it because that data is stored in a different tool? That information could make all the difference when creating segmentation or a personalised marketing campaign – but if it's not being put to good use, it loses its value.