The importance of customer engagement. With so many ways to define it, it's easy to understand why customer engagement feels like such an elusive term. However, at their core, every definition of customer engagement is all about interactions between your customer and your brand. As a result, the interactions that you qualify as an engagement will be just as unique as your business.
Like most definitions, people describe "customer engagement" differently. By looking at a bunch of different definitions, you actually get a better understanding of all of the intricacies wrapped up in the term.
Here are a few favourite customer engagement definitions from industry experts.
"Customer engagement is the ongoing interactions between company and customer, offered by the company, chosen by the customer."
Paul Greenberg (for HubSpot)
This definition includes the customer choosing to interact with your brand. When you let your customers choose how they'd like to engage with you, you'll be more likely to uncover the type of interactions that they find valuable. By making it easier for customers to engage in ways they find valuable, you'll strengthen their emotional investment in your brand.
"Customer engagement is an estimate of the degree and depth of visitor interaction against a clearly defined set of goals."
Eric Peterson (How Do You Calculate Engagement? Part II)
While the first definition focused on the idea of choice, this one alludes to the fact that there are different levels of customer engagement. Some customers will have a deeper level of engagement than others. For example, a new shopper might engage by following your brand on social media and placing an order, but this level of engagement is very different than someone who's placed 10 orders in the last year and also referred their friends. Ultimately, Peterson's definition clarifies that the more valuable and frequent the engagement is, the more invested your customer will be with your brand in the long term.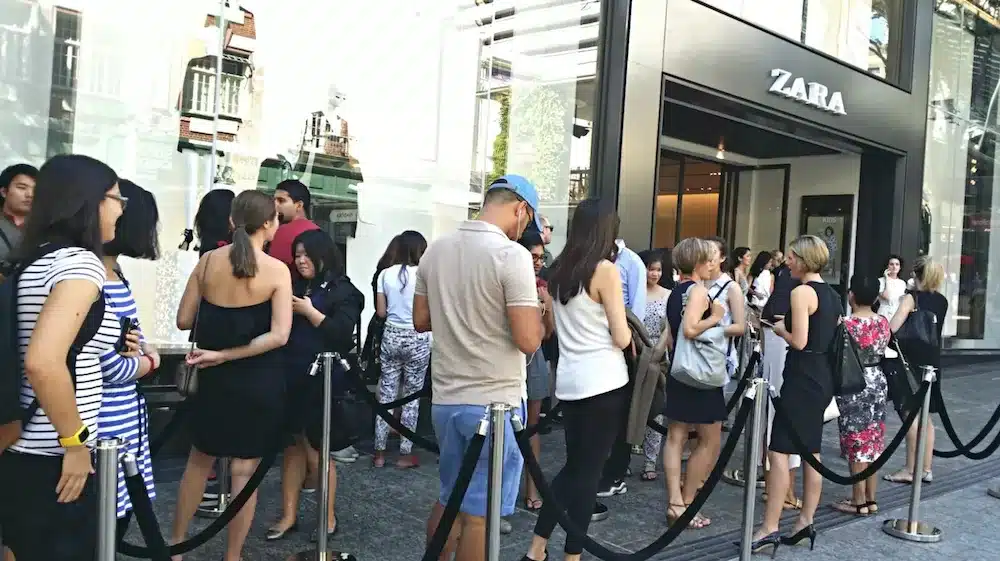 Why you should care about customer engagement
With platforms like Shopify and Magento, it's easy for just about anyone to start a small business. As the ecommerce world has become more crowded, there's been an overwhelming focus on clicks, conversions and acquisition costs.

However, these acquisition strategies alone won't be enough to grow your business sustainably. Finding ways to engage with your customers in between purchases strengthens their emotional connection to your brand, helping you retain the customers you already have while sustainably growing your business.
In fact, a study by Hall and Partners' "Engager" shows that up to 2/3 of a brand's profits may rely on effective customer engagement.
Up to 2/3 of a brand's profits might rely on effective customer engagement.
Hall and Partners
Another customer engagement study by Ray Wang of Constellation Research found that "…companies who have improved engagement increase cross-sell by 22%, drive up-sell revenue from 13% to 51%, and also increase order sizes from 5% to 85%."
With these stats in mind, it's easy to see that there is a direct correlation between how engaged your customers are and how profitable your business is. So the first question you need to ask is "how engaged are my existing customers?"
How to calculate customer engagement
You can't improve customer engagement if you don't know how to measure it. There are a number of different ways you can calculate engagement, which is why we're giving you a head start by highlighting the most important metrics to start with.
Guest checkout rates
What it is: the number of customers who complete a purchase without making an account
How to calculate it: Number of orders completed by a guest/total number of orders
Why it matters: When a customer creates an account, they are more likely to come back to make another purchase
Purchase frequency (PF)
What it is: how often your customers make a purchase at your store
How to calculate it: number of orders in the last 365 days/number of unique customers over the last 365 days
Why it matters: when you know how long it takes the average customer to make another purchase, you'll have a better understanding of how engaged they are.
Average order value (AOV)
What it is: the average amount a customer spends when they make a purchase
How to calculate it: total revenue over the last 365 days/total number of orders placed in the last 365 days
Why it matters: this number will tell you how much the average customer spends per purchase when they shop with you. In general, repeat customers spend roughly 7X more than their one-time purchase counterparts, making this an important metric to understand.
Repeat purchase rate (RPR)
What it is: the percentage of customers who've made more than one purchase at your store within a specific period of time
How to calculate it: number of customers that bought more than once/total number of customers
Why it matters: your repeat purchase rate gives you gives you a clearer snapshot of the effectiveness of your entire retention strategy because it tells you how many customers are engaged enough to make more than one purchase at your store.
Once you have an understanding of your customer engagement baseline, you can start thinking of ways to improve it!
Encourage your customers to connect with you on social media
Driving engagement doesn't necessarily have to focus solely on more purchases. Simple actions like customers following your brand on social or sharing your store with friends on Facebook can also go a long way in keeping them engaged over time. This then lends itself perfectly to omnichannel selling and engagement which is essential.