The biggest challenges facing ecommerce today.  According to Statista, it's estimated that there will be 2.14 billion global digital buyers in 2021 while sales are predicted to account for 18.1% of retail sales in the world.

These promising stats perfectly show the enormous growth and potential of ecommerce as an industry. Needless to say that it is the future of business, and for everyone to succeed, either a small business or a big company, they need to adapt to the new trends of this thriving industry and overcome the obstacles that pop up in the way.
Although it provides a huge potential for growth & success, there are several e commerce issues that retailers need to deal with to make it in today's globally competitive market. So, if you own a small ecommerce business yourself or a big company, you might want to read this very carefully! We will list the 10 biggest challenges e commerce companies face and we'll provide simple solutions to overcome them.
What Are The E Commerce Challenges That Businesses Face?
An Increasing Demand for Data Protection and Cybersecurity
To achieve success online, you need to build lasting customer trust; therefore, strong data privacy protection & cybersecurity are key factors that determine whether people are willing to purchase items from your website or not. That is why if your ecommerce store doesn't provide optimal security to visitors, no one will take the risk of giving up their personal data to buy your products.
Still, establishing reliable cybersecurity for your business remains one of the main e commerce problems that companies face today. In the worst-case scenario, your business website can fall prey to data loss such as emails, phone numbers, and credit card information. Moreover, online security is a very sensitive issue because one security breach can compromise your e business and cost you years of hard work. So, building unshakable security must be at the top of your online efforts, and here are some tips to help you out.
Purchase the right SSL certificate from your hosting company, and make sure it's always up-to-date.
Use updated protocols such as HTTPS because they're essential to rank high on search engines, and they also guarantee that your website is secure and trusted by search engines & users.
Use a CMS that is renowned for data protection and is very trustworthy.
Improve your servers and admin panels security. In other words, you need to change your web store default password if it can be easily predicted by AI tools. Instead, use complex passwords, and make sure you update them regularly. You can even use security software that warns you when an unknown IP address attempts to access your web store.
Use secure payment gateway methods that protect your users' confidential data and ensure a safe transaction experience.
Use anti-virus and anti-malware software to prevent hackers from hijacking credit card data from your site because they are very handy at spotting suspicious transactions & activities that can threaten your security.
– Use e commerce security plugins to empower your web store security against potential attacks and backup your data to prevent data loss.
By implementing these tips, you will have a highly secured website for your business, but make sure you constantly maintain and improve it to achieve maximum protection for you & your potential buyers. With strict GDPR laws, and draconion penalties for infringement, you'd better hope you get it right.
Differentiating Yourself from The Competition
Because ecommerce offers a huge potential for success, more retailers are joining the game, and the competition is getting tighter than ever now. Therefore, distinguishing yourself from competitors is inevitable to grow your e business no matter how challenging it might be. Like it or not, there are dozens of retailers that offer the same products & services as you do, so you need to find a way to be different from the rest in your target market and outgrow the competition.
A simple way to do that is by studying your target market and competitors; then develop an effective strategy to establish your presence in the arena. You need to exploit your competitors' pitfalls and build up a unique brand presence that puts you at the top. For example, try to create an omnipresent strategy to promote your brand across all channels such as social media outlets, blogs, paid ads, and more. This way you will raise brand awareness and improve customer loyalty.
Also, you can determine which products & services are in high demand; then make them the main items your business offers. Make sure they're displayed on the homepage of your website and easily accessed by visitors. Therefore, you must optimise your ecommerce site's usability and enhance UX friendliness. Remember don't try to outsmart your competitors; just always strive to be different!
The Struggle of Pricing, Shipping & Order Fulfilment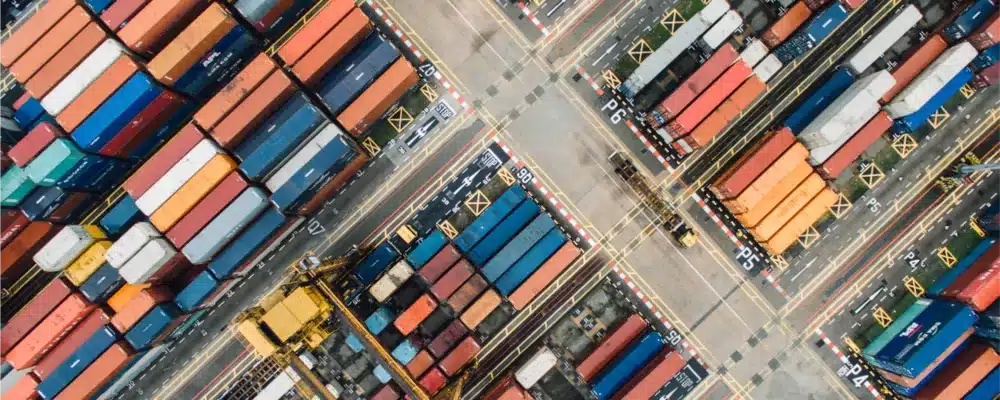 When it comes to e commerce challenges, pricing your products & services without undermining your margin profits can be a complex task. This is why you should set competitive pricing strategies that suit your target market, industry, and the perceived value of your products. There are many pricing methods out there like 'dynamic pricing', 'Cost-Based Pricing' or 'Market/Competition-Based Pricing'; however, you should pick a pricing strategy that best fits your online business.
Another problem of e commerce that online sellers struggle with (especially small businesses) is shipping and order fulfillment. For example, when shipping products to customers, you might run into problems in terms of product packaging and shipping costs. However, to overcome this, try to find packaging materials wholesalers & try different shipping services until you find a good low-cost provider. Also, ensure you use durable packaging materials to guarantee products are safely shipped without affecting their quality.
Pro tip: Don't rely on buyers to pay shipping fees because most of them hate it, and it's considered one of the main reasons behind cart abandonment. Instead, include the shipping cost with the product price & offer free delivery!
As an ecommerce business owner, you certainly know that your success is determined by whether people are likely to shop from your store again or not. Here comes order fulfillment at play, for it's an important player for satisfying and retaining consumers. If you want to achieve effective order fulfillment, focus on having an efficient inventory management strategy and avoid stockouts. Always keep enough items in your stock to meet your target market's demands. You can solve this by utilising software to register orders, automate inventory management and avoid stockouts.
Enhancing Customers' Digital Experience
Establishing a loyal brand for your e commerce business is all about providing a smooth & friendly digital experience for customers. However, it can be a bit challenging to create a memorable experience; especially now that most shoppers search for products across different channels.

So, it's no longer enough to offer a good experience for desktop users only while neglecting tablets and mobile phones. In fact, a large portion of online users use their phones for shopping & searching for items; that's why your webstore must offer a consistent and user-friendly experience across all online channels.
To do this, use an omnichannel approach that gives the best digital experience for online shoppers in all channels and outlets ranging from desktops, tablets, and smartphones to social media platforms. For example, check your website loading speed, mobile responsiveness, navigation, and usability. Then, make improvements if necessary. You can also optimise your UI design for better engagement & experience.
More tips to enhance your customers' digital experience:
Foster a strong relationship with your customers through effective communication and personalise your digital experience to best meet their needs. Do this by delivering personalised services and valuable content.
Request customers' feedback. This way you will collect personalised & reliable data, which allows you to understand what they need and how exactly to amplify their experience on your site. To get diverse feedback use social media, or you can rely on google reviews.
Predictive personalisation, the biggest gains.
While segmenting is necessary, making each message personal to the recipient delivers the highest ROI of all Martech solutions, and literally leaves segmenting for dead. It doesn't interfere with any existing campaigns of solutions, but rather sweeps up otherwise lost opportunities. To the smallest companies its a "one-shop stop" for beginning outbound marketing, for the biggest companies it's inclusion is a massive additional revenue stream.
Personalisation is now a big deal for marketers and for good reason. A study shown by O2 showed that adding personalisation to their ecommerce experience increased sales by 7.8% over a short period of time and that online retailers monitoring their personalisation efforts have seen increases in sales by an average of 19% across the board.

For a big company, that figure is worth billions of turnover per annum. But does this provoke an instant reaction? The answer is – very rarely, as the message just hasn't got through yet. Most companies are missing a massive chuck of turnover, leaving it to just a few as yet to reap the shinny dollar.
Predictive personalisation software (where an algorithm watches all the buying habits and impressions made for each consumer individually) , using predictive analytics technologies like SwiftERM, identify consumer's future behaviour, then rank every SKU by greatest likelihood of "that individual consumer" purchasing from all the SKUs you have listed, in order of greatest likely buying propensity.
In other words, the ones they love best. CLV soars and RoR is all but eliminated. It out performs segmenting manyfold. But the art to it isn't choosing one over the other, the seasoned marketer runs them both in tandem, to achieve maximum effect.

This achieves a 26x higher overall return, yes it's that huge! When you have a whole team working on marketing, it seems incongruous to have a program that does more than all them put together, and yet that is the common net effect for practitioners.


Managing Cart Abandonment & Increasing Conversions
Cart abandonment is part of every e commerce business challenges, and most online retailers struggle to solve it. The challenge is in identifying the reason behind it, because there are limitless potential reasons. In other words, the real challenge is to find out why your leads are dropping off without finalising the transaction process.
To deal with this complex issue, you should first find out why certain shoppers abandon their cart without purchasing items. You can use surveys, analytics, or research your competitors' sites to gather relevant data. Then based on the collected info, try to identify the potential causes and probe this mystery. After identifying the possible causes, try to formulate solutions and test them and see whether the abandonment rate decreases or not. Accordingly, testing different solutions will help you identify the main cause(s) to avoid high cart abandonment rates.
Still, no matter how much work you put in to avoid this challenge, some people will drop off or leave your site once they purchase an item. It's like clients who go to a real-world store and ask for all the prices and just leave afterward!
However, to recover shopping carts, you can use two effective strategies. One of which is retaining abandoned cart shoppers through email: In case, your users joined your web store by entering their emails; you can send them emails asking why they didn't finalize the purchase. It can be in the form of an offer they can't refuse, a coupon, a discount with a link to lead users back to your site again, or it can simply be an act of showing that you care and you want to know how to make their next visit better!
The second one is decreasing the abandonment rate through retargeting. You can use ads to retarget users who visit and leave your website without entering their emails or purchasing items.
Increasing Conversions:
Improving conversion rates is a haunting issue that most online sellers deal with, and it's a key indicator to measure your e commerce business success. There are a variety of reasons that lead to low conversions including:
Poor online presence: if your e business or store doesn't live up to your customer's expectations and deliver a memorably digital experience, they won't bother to check your products or shop from you. Remember! The first impression lasts, so make it unforgettable.
Not knowing your ideal customers: without having a clear idea about who you're selling to and what your main target audience is, you will waste a lot of time & resources marketing to the wrong buyers. Eventually, it reduces your conversion rates and lowers your sales.
Poor SEO optimisation: for people to trust in what you offer, you need to rank higher on the SERPs. You need to establish yourself as an authority in your industry and niche; this way you will build brand loyalty and increase conversions.
Poor written copies: most people don't know about your products, and they assume they don't want to. It's your job to push them to know & make them like your products, but if your copy is badly written, dull and unconvincing, no one will bother reading it! Let alone shopping from your store.
So, to improve your conversion rates & sales, ensure you build a strong & consistent presence for your ecommerce business. Identify your target customers, and create effective marketing strategies tailored specifically to their interests & needs. Optimise your site through efficient SEO strategies & engaging content that resonates with your audience. Write compelling & persuasive copies that sell not only your products but also your brand.
Dealing with Product Refunds & Returns
Even if you deliver high-quality products, refunds & returns are inevitable problems that you will have to deal with from time to time. A large number of customers check refunds & returns policies before buying an item from your ecommerce store, which means there's a good chance they will return products if they're unsatisfied or receive a harmed item (or even if they just didn't like it really).
The trouble is when shoppers return products, your business endures an overwhelming loss in terms of trade, shipping costs and reputation. However, having clear and straightforward refund & return policies is important for providing and maintaining good customer service. So, you should develop simple & clear policies that don't overwhelm your business and put off buyers. Personalisation, mentioned above, often all but eradicates returns by offering exactly the products they want rather than those chosen at whim.
Here's how to do it:
Write clear & straightforward policies that can be easily followed by customers
Make sure your return policies are easily found on your site's homepage
Set your refund method; meaning how are you going to return money to customers
Set returns conditions to protect your business & products
Clarify your return period window, which means you need to have a limited time frame in which buyers can return products
Increasing Business's Sales
A quick allegory: if your e business is the ship, sales are the sails that push your ship forward in a sea of competition.
Every ecommerce business must aim to increase sales, yet it can be a bit hard due to the tight competition in the digital market wherein everyone is trying to be at the top. However, there are few things you can do to improve your sales.
Build brand awareness & trust by engaging with your audience and sharing high-quality content across all online channels.
Take advantage of A.I tactics to increase conversions and lead generation.
Develop efficient marketing & branding strategies that resonate with your potential customers.
Establish strong relationships with your audience on social media by interacting with them when necessary.
Offer great customer service & ensure it's consistent all the time.
Constantly improve your marketing strategy and try new methods.
Run effective ad-campaigns that target the right customers.
Write a copy that sells! Persuasive, compelling, and honest.
8 – Increasing Customers' Loyalty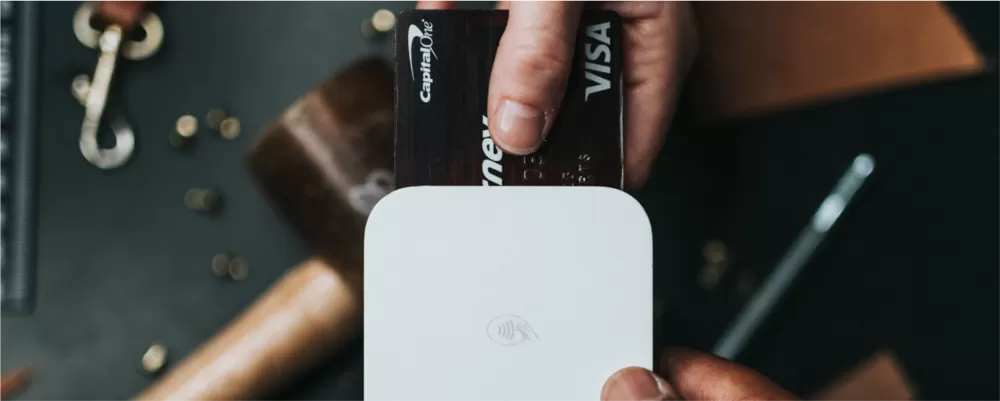 Establishing customers' loyalty comes down to building trust; however, it's very challenging to make people trust what you offer with no face-to-face interaction or a closer buyer/seller relationship. Usually, customers might be hesitant to purchase your in-store items, but after a few successful transactions, their trust increases as well as their loyalty.
So, to build trust & loyalty, you must have great customer service that guarantees a flawless transaction process from taking orders to shipping them. You need to keep them satisfied at every step of the process.
You can achieve this by:
Present your business-related information like phone number, address, customers' reviews & testimonials, staff members' images, and any information that improves your credibility.
Craft engaging & valuable content to users.
Enhance your customer service and improve your website cybersecurity.
Attract your customers with offers they cannot find in other popular platforms!
There are many ways to achieve brand loyalty, but the bottom line is that trust & loyalty come with consistent engagement with customers, great customer service, strong cybersecurity, high-quality products, and brand authoritativeness. Keep the continuous work and you shall harvest one time or another.
Managing Identity verification
Your ecommerce business is always exposed to potential frauds and malicious bots that can cause revenue & data losses from your site. Therefore, to prevent this, you need to verify that people who try to access your store provide legitimate identity information. This way you will be able to protect yourself against scammers & fraudulent users.
To solve this, you can verify that users' information is valid. Identify any suspicious activities on your site such as a big amount of orders & clicks. Also, use software/plugins such as Captcha to automate spotting fake users and block fake phone numbers, email addresses, and ZIP codes.
Make sure you send a verification link via an email or a text message once users sign up. When it comes to COD (cash on delivery), you can ask people for validating their delivery addresses to avoid invalid information or fraud.
Choosing the Right Technology & Partners to Solve Your E Commerce problems


Some online retailers confront serious and costly issues just because they invest in the wrong technology, CMS, or work with the wrong partner to solve their e commerce problems. Therefore, opting for the best technology & partner might be troublesome for e business owners like you, especially when you lack technical expertise and professional guidance.
To succeed in the digital world, your company must be built upon a solid technology foundation that offers the best service & experience to your customers. You must integrate the right shopping cart option, inventory management systems, marketing automation & email software, CRM systems as well as a suitable CMS.
Turn These E Commerce Challenges into Opportunities:
It's crystal clear that dealing with these e commerce issues can be hard and frustrating, yet if you approach each challenge with a more positive perspective, you will find that with every obstacle you overcome, your business grows. You will learn new ways and encounter opportunities to provide the best service & experience for customers while standing out from competitors. So, never lose heart! Always find smart solutions to deal with problems and try to think of them as fresh opportunities to grow, succeed, and overcome competition in the digital world.