The belle époque for wine ecommerce. We are all now (finally) living in the 'Golden Age' of wine online, where the opportunities are enormous for those operators prepared to invest and put digital at the top of their agenda. The current cautioned to the wine, retail and hospitality sectors is how to make the most of the universal switch to digital and appreciation that your window of opportunity won't be open long without a real understanding of what you are doing online.
This is, quite simply, the Golden Age of wine online, providing we know how to make the most of it and don't abuse the opportunity we have all been given. Something magical has happened in the wine industry. We are awake to the internet for the first time ever. It's an amazing time in our life for the internet to allow wineries around the world to connect directly with consumers.
The switch to digital is extraordinary and is taking place at an unprecedented rate all around the world. Which, in turn, is having a knock on impact on the way we all behave and act online. We are all now doing things in our personal lives that we would not have thought of 12 months ago – or were even possible to do.
We have seen video conferencing tools like Zoom become as important to business life as email. The launch of new online chat forums like Clubhouse and the huge impact Tik Tok has had in how we now expect to consume video in mini creative stories. These are not just "popcorn" tools for GenXers, but "we have all migrated and are all using these different platforms".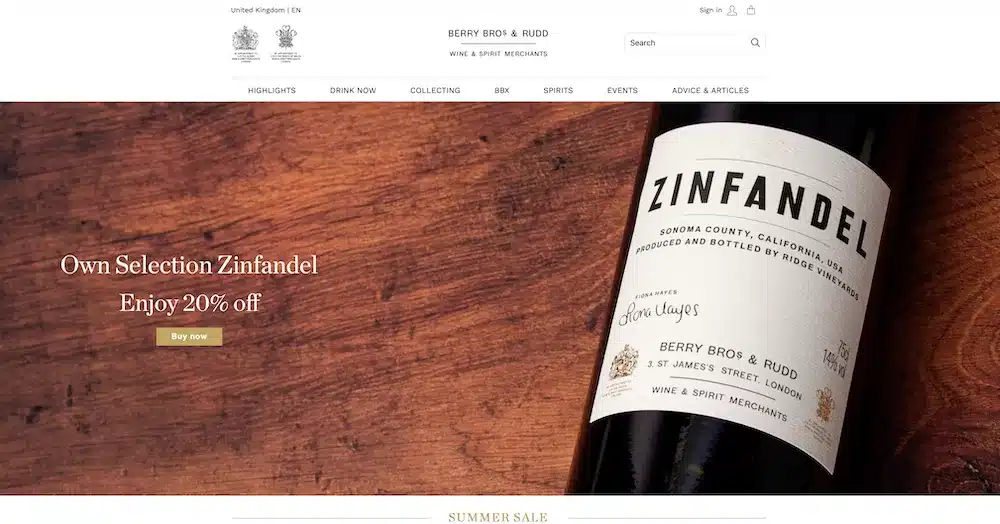 The clearest example of just how big the switch to digital has been in the last year has been the enormous rise in sales of wine online. Before Covid-19 online sales accounted for about 2% of an average wine sales. By November that average was up to 10% and is predicted to grow to 20% by 2030, according to Silicon Valley Bank.
Wine.com, one of the biggest online wine retailers, which had only seen steady but slow growth over it 20 year history, suddenly saw a 119% increase in sales in 2020 on 2019, with 46m visits to it site. They are now succeeding beyond belief. The pandemic has made buying wine online part of the average consumer's mind set, just as it has grocery shopping. The problem for those wine retailers that were not doing online before Covid-19 they are all now "scrambling" to try and catch up.
Even for those that did are finding it hard to keep up with demand and really struggling to formulate and harden the way they are doing business. But even those issues should not dampen any excitement about the key to the online wine world being "unlocked" and we're all going to get smarter about it.
The switch to online is also blurring the boundaries between the different channels of the trade with more wholesalers now moving into DTC with their own ecommerce platforms like Proof by Southern Glazer's, and Berkmann Wine Cellars with its consumer platform during the first lockdown.
The hottest jobs in the wine industry are now in digital and e-wholesale. These two categories are unbelievably in demand for any recruiter and needed and necessary and it is hard to find people with any meaningful experience. The top talent in e-wholesale are the ones who are working with top wineries, like E & J Gallo, to manage business with the major online retailers like Drizly, target.com and Instacart. Their primary objective is to work with those online players to see how they can build and extend their wine brands online.
It's also how they can work together to help consumers find wines in new ways. What's exciting for the wider wine industry is that the skills and experience that the early adopters in digital and e-wholesale develop will, in time, be shared with the rest of the sector.
Fundamentally what matters in this new way of trading is to query are you just driving more eyeballs to see more wines online, or are you, crucially, selling more cases of wine as a result? The answer is all about the processes being used, the consumer journey from searching to ordering to delivery. How much better can we all get at supporting our customers when they are online?
Time for change
The good news is everyone is re-evaluating what they are doing, and looking at how well their competitive set is performing. This was not happening before. That means wine sellers are trying to do a better job for the consumer, and that is a rising tide that raises everyone's game.
Things are moving so fast that wine clubs and subscription sites are looking closely at the models they are offering and seeing what new elements and services they can offer, based on what the online market benchmarks are.
There are also new ways to access customers at home, be it tasting packs, predictive personalisation emails, text messaging or even Zoom. It's now here forever.

The wine business is finally investing in computer management systems and CRM packages to run and automate so much of their back office operations, where the focus is finally how to sell and market wine, rather than how to make and distribute it.
Take personalisation as an example. Using advanced analytics ecommerce tools, like SwiftERM, identify the perfect selection of wines to present to each individual consumer, based on their own unique tastes, rather than lumping them into "a segment" of your database. You need never again see your customer churn increase for lack of personal attention in an ever changing world of wine appreciation. Especially as the individual's taste change and mature throughout their lifetime.
Things are actually coming alive. Wineries are learning how to use these sophisticated tools (SwiftERM is 100% automatic – meaning zero human input necessary) and investing more money into them, which fuels innovation and economic growth. That's amazing for the wine industry which is now coming alive to it's true potential.
As a result the industry now has so many support networks looking to play their part in helping wine companies grow. Be it booking sites like OpenTable working with wineries, or ecommerce platforms like Shopify opening up online to more smaller wine businesses.
Looking forward wine companies need to be watching social audio closely to see how that develops and whilst Clubhouse, in his view, is not, in his view, the perfect answer, its introduction has seen 35 different social audio platforms launched. Not all of them will survive, but what is has done is show social audio works and it will become part of how we communicate through social media with all the platforms incorporating audio in some way or other.
The next evolution in wine digital will be driven by how well different businesses and platforms are able to use their models and points of difference to acquire more customers and keep them, the next stage in this "golden era".
All of this is going to fuel additional innovation. All the money that is being invested into the market will create a better way for consumers to buy and interact with wine.
As we learn what works and what doesn't work – it drives the market forward and for me that is a great moment in time. That's what the Belle Époque of wine is going to be about. It's the fact the wine industry has been asleep for so long is now putting its dollars and attention on to something that has been driving other industries for a very long time.

The good news is that because we were late to the game a lot of the tools we are able to use are commoditised, and we can build faster. That's able to happen because of the modern technologies which means we are all going to be better for it.