It is important to first focus on the fact that predictive personalisation software (PPS) is intended and does achieve the highest profit returns possible in ecommerce marketing today. Verified by both McKinsey and Statista the returns from PPS is 20x (twenty times) that the plethora of email service providers deliver, which is in turn the highest go-to medium in marketing.

But the time to create your own email design creates an enormous burden, because of human input, and therefore the highest cost (staff). So for AI to deliver then highest possible returns it is a necessity for it a stylesheet for itself. The benefit is the enormous profit achieved.
No matter how attractive, interesting, attention grabbing etc promo-emails are, the enormous volume of additional sales delivered by PPS negates all irritations about inability to design it yourself.
To explain in more detail
In order to maximise the sales potential from every PPS email, each product selected is personal to the consumer receiving it delivered in nano-seconds before it is sent. The data mining and attribution on the servers is enormous, all to the benefit of the retailer and more importantly the consumer.
Consumers only ever sees exactly the products they are most likely to buy, having in some measure expressed interest in them. The retailer achieves the maximum CLV, AOV and ROI possible. PPS is a Big-data solution and Martech listed.
Such large volumes of data can only be an automatically process because of the amount of information being handled at all times.
There are two major benefits of it being 100% automated systems, firstly that it requires absolutely zero human involvement. Meaning no configuration, set-up or training. The lack of any additional overhead makes the ROI enormous. It delivers the best possible increase in Average Order Value (AOV), Customer Lifetime Value (CLV) and a massive drop in the Rate of Return (RoR), not otherwise available in ecommerce marketing.
Before launching SwiftERM's PPS stylesheet, it was tested across multiple national brands for over 10 years. Names included Liberty, NEXT, The White Company, Fatface and Snow & Rock. The stylesheet designs, perpetually improved and perfected, came from highly respected agencies including BBH, JWT, Saatchi's, McCann, WPP and Grey.
Stylesheet design was perpetually tweaked throughout over ten years of testing. Time was not wasted; often the sales, were phenomenal for each of the respective clients. We are talking billions of pounds of revenue. The success of one client able was shared across the others.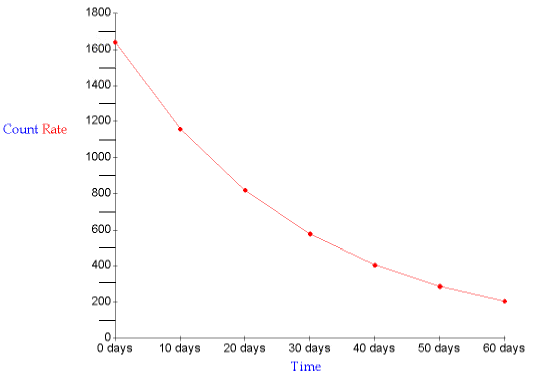 Today's A – B testing of stylesheet design and layout, mirror the thousands of designs tested, across the calendar, hour, product and client. Across the desk came the results, "tomorrow's child" was always perceived as the 'new great hope', and at first it sometimes was, but without exception only to fall at the last.
Perhaps this was an unfair advantage, being in the right place at the right time. As SwiftERM has been able to use millions of pounds worth of work and effort by the country's finest, for one purpose.
There was one stylesheet design that out-performed the rest. Whenever it was used, in whatever guise, it won, nothing came close. Indeed it's next nearest rival only performed half as well, if it was lucky, in over ten years of testing, and billions of emails sent.
Even small changes are toxic
The simplest way to illustrate the effect of changing the stylesheet design is to consider it as having the effect illustrated in the graph above. In a nutshell, alternatives are toxic. The effect is always a negative one.
Consider what was achieved, that after 10 years of A-B testing, it perfected the highest potential revenue driving design solution. The one that perpetually achieves the highest returns. This could be illustrated as at the highest point, on the graph above, on the far left hand side. Any changes seen, without exception, moved the ROI somewhere to the right, down the slope, some more dramatically than others.
You can appreciate why clients prefer not to change it. "But our house style reflects our personality, we need to be able to change it" was occasionally expressed. Remember the images used are from your website, already having your house-style in them. The whole point of the solution is to not confuse the consumer with anything other than a clinical focus on the products they have personally looked at.
That's how pure and unadulterated PPS works. If we gave you £100 for every £1 that you spent with us, and wanted to adulterate this, you'd be upset if we didn't stop you.
It is important to remember that every PPS email is unique to the individual consumer receiving it. No two product selections are ever the same, even those to the same individual. Each consumer's tastes change daily, as do their impressions perpetually to reflect that. The ROI can be as much as 20x higher than basic segmentation or behavioural trigger email marketing solutions, which is why SwiftERM never involve themselves in either of those practises.
Achieving the ultimate success
This PPS stylesheet is simplicity itself for each consumer; an automatic personalised, product selection, marketing email. It has earned it's place with verifiable provenance.
ESP's encourage the ability to change and create layout and design. We applaud this for promotional and marketing emails as we commonly run alongside them, but then we set about delivering far more return for your money. The PPS process has so much data-processing that it necessitates static parameters. However, because the ROI is so huge the benefits far outweighs the concern.
Concerns that it could detract from an existing campaign, are commonly dismissed when the results come in, usually with very early affirmation to the contrary, as our case-studies and client testimonies verify.


We do allow our customers to greater personalise their stylesheet should they wish. But by far the majority appreciate if someone else has already done this much work, tested and better tested it, and found no greater champion for delivering such massive turnover, why mess with it? Of course the ones who know for sure, are the retailers using it – none of which have yet changed it. All of which are happy to offer verification.
The perpetual drive for ever greater personalisation is what we do. SwiftERM is able to be installed instantly on your ecommerce site. We can do this for free for you if you wish.

This guarantees that the only products each consumer gets, are personally selected for them, as the unique individual they are.
This software works both as a complete stand-alone for Start-ups & SMEs who can't afford to instigate email marketing otherwise, and complements existing promotional and marketing email ESP software for Enterprise retailers.