Luxury brands: DM & CX. At its core, what luxury brands must do now is not think digital but think about customer experience. The growing millennial demographic in the high-end space signals that brands must do more to create value-based marketing. The mistake in thinking that an online approach and digital transformation meant just having an eCommerce shop means a serious return in thinking long-term.
What consumers need from luxury brands going forward is for them to understand how they want to be engaged and that they need convenience both online and offline. Likewise there is a necessity to appreciate the attitudes of consumers as one of finally appreciating that products come to them not the other way around. If your most loyal consumers – those with you highest CLV, are chatting to their best friend on Instagram, Tik-Tok or Twitter they don't expect, or indeed appreciate, having to change channels because you don't use that media.

If you're not there, that's your problem, they're just going to spend elsewhere. Clicks are like footfall, they will retrace their muscle memory. So unless you get your marketing into gear, with a comprehensive omnichannel strategy, you're going to lose out.
According to Gartner luxury brands are spending 33% of advertising cost on digital marketing. And with millennials and Generation Z's share of the luxury market expected to grow even bigger in the next few years, we can presume luxury brands will also increase their advertising and digital marketing spend.
With every luxury digital marketing strategy, the most important thing to understand is that the goal is not to attract every shopper but to attract the luxury shopper.
As such, luxury brands must think about how they can target consumers by piquing interest instead of pushing interest. This can range from engaging an audience using social media, organic search ranking methods, and essential omnichannel marketing to expand their reach.
A luxury retail experience is different in that affluent consumers expect the entire customer journey to be as prized as the product itself. Luxury brands must know that the buying relationship is much more than a transaction—it is an emotional investment. And if consumers are spending a considerable amount of money on something, they expect a premium.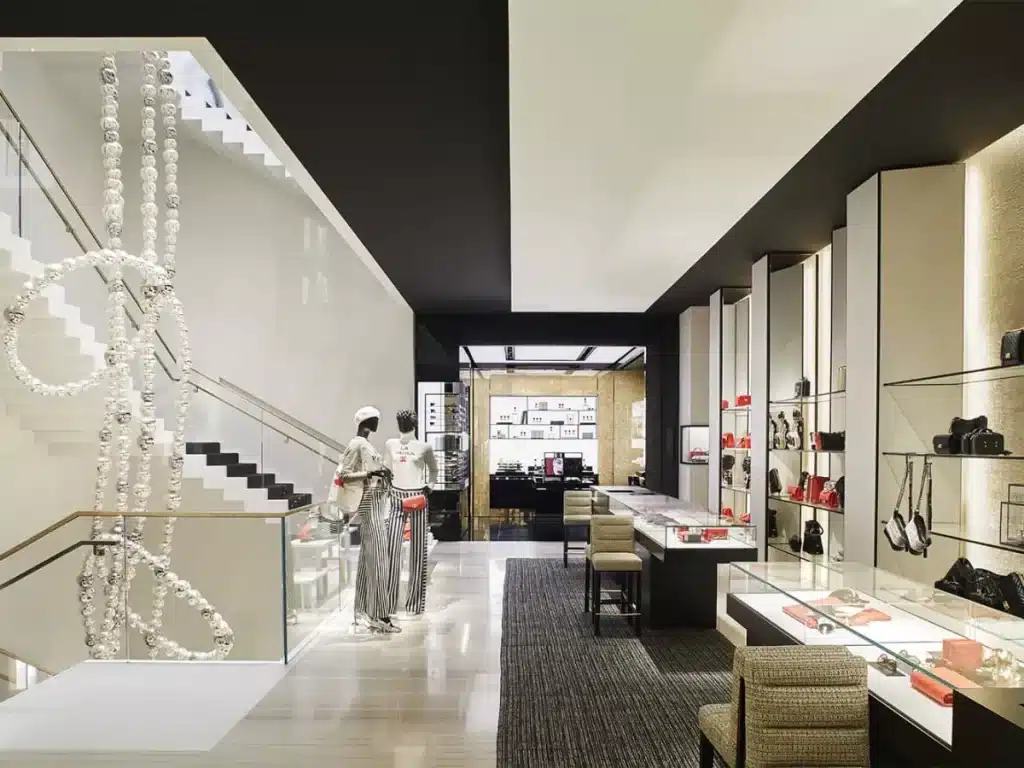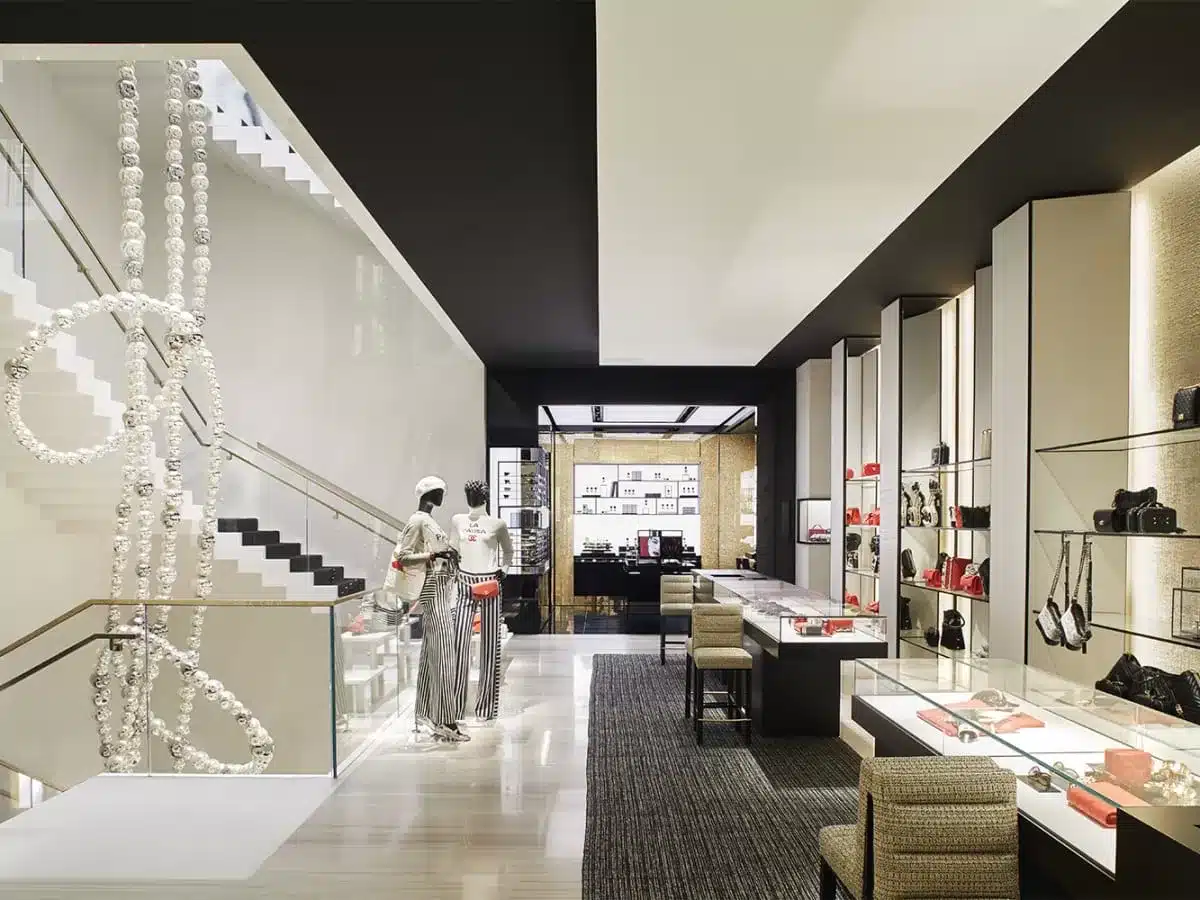 Why is UI/UX important for luxury brand eCommerce stores?‍‍‍
A good user interface (UI) and user experience (UX) is essential for any eCommerce store in that it helps browsers easily navigate a website for the sole purpose of making their customer journey easier to finish. Most importantly, an eCommerce store is a window into a brand's image; the first impression a browser makes when coming across a shop can easily determine whether or not they will continue browsing, or indeed continue their loyalty, with you.
The importance of personalisation
Failure to grasp the importance of personalisation of consumers is probably the single biggest mistake today in digital marketing. No one wants to be treated as a herd anymore, indeed they don't tolerate it. Why would you want to be a segment when you can stand-alone, independent, strong, unique? Often the answer of the marketers dilemma lies in fear of the unknown, not understanding the choice available as it can be daunting. It is often not understanding and appreciation the distinction or the difference it can make.
There are many marketers bursting with eager anticipation at addressing this very subject, but it is their board or line manager that suffer a "failure to launch". "We've done fine until now, what could possibly go wrong?", or indeed "We have other priorities for now". Nine out of ten times this means just redesigning the website, after all everyone knows how to do that, don't they! Sometimes ignoring the problem is because they only focus on an anticipated and additional cost.
So six months later, and at additional (but known) cost, a new, fresh looking site appears and the same customers that shopped before enjoy the change. All good? Wrong. The world has moved on, many other new sites have been launched with innovative new designs. Brands that merely had a toe-hold before have consolidated. Sometimes imperceptibly, sometimes obliviously a young-pretender has now snagged a sizeable market share. – from you.
Choosing and running predictive personalised product selection software, using predictive analytics technologies like SwiftERM, identify consumer's future behaviour, then rank all SKUs by the greatest likelihood of their next most likely purchase.
Why put off until tomorrow what you can do today? The typical results of this type of software are a soaring CLV, a huge increase in AOV (basket value) and the rate of return RoR all but eliminated. Software that can deliver a 21 times higher hike in ecommerce sales than a "new, fresh look", Surely logic says that should always take priority?
Often these SaaS products come with free trials, thus eliminating any budget requirement before viability is established.
How is eCommerce different for luxury and non-luxury brands?‍
It's not enough for luxury brands to have a branded site just to check the box off on eCommerce. Consumers today want an experience that matches the quality of a luxury product they purchase. That's why luxury brands place a great emphasis on tailoring their approach to play on consumer sentiment and meet the mark of exclusivity.
As a luxury fashion retail consultancy, we can say that consumers want and expect to be engaged across multiple touchpoints and have a continued highly personalised journey that's always been quintessential with high-end names. The great differentiator between luxury brands with an adequate eCommerce strategy and a stellar one is their ability to communicate with consumers in a way that's both relevant and appealing.