Ecommerce, cigar marketing and cigar DTC. The global cigar market was valued at USD 36,673.34 million in 2020 and is projected to register a CAGR of 11.54% during the forecast period of 2021-2026.
According to numerous surveys, there has been an increase in cigar smoking since the start of the pandemic. This is attributed to consumers unable to deviate their minds in other things, ultimately leading to spending more money and time on their smoking habit.
According to the government source, the world's largest cigar producer, the Caribbean nation is planning to export a record USD 1 billion worth of tobacco products this year, representing a 6% jump over the USD 942 million it sold abroad in 2019.
Increased consumer inclination towards products complimenting the opulent lifestyles parallel to the rapid growing premiumisation of cigars has been lifting up the cigar market globally.
A huge percentage of retailers now appreciate the need to refocus their appreciation of selling online, and their e-commerce site has moved from being a mere, often inconvenient, marketing tool, to their primary revenue income source.
One of the most intriguing switches in DTC is the move to subscription based accounts, where the consumer pays a regular monthly fee and are sent either a simply regular repeat order, or a premium selection – chosen by the retailer allegedly while in reality an algorithm chooses it – although should might include availability.
By this method loyalty is assured, as by it's very nature you are unlikely to switch allegiances to another retailer if your chosen provider is fulfilling your remains admirably. It also allows you to nurture revenue from existing consumers – 6x easier to monetise than new customers, by perpetual add on offers.
Not just this, it allows you to keep track of each individual consumer and personalise, or indeed predict their personal offers.
Predictive personalisation software (where an algorithm watches all the buying habits and impressions made for each consumer individually) , using predictive analytics technologies like SwiftERM, which takes individual personalised offers to the consumer, identify consumer's future behaviour, then rank every SKU by greatest likelihood of "that individual consumer" purchasing from all the SKUs you have listed, in order of greatest likely buying propensity.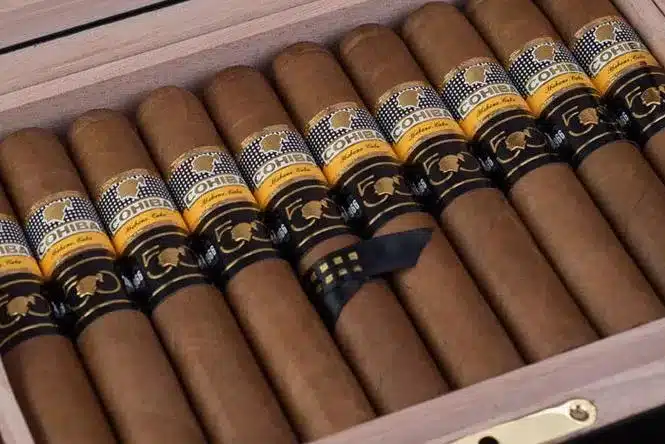 Cigar marketing trends

Continuous Rise in Smoking Rates Boosting Sales of Conventional Cigars
As economic scenarios improve in the developed countries, like the United States, the appeal of the fine machine-made conventional cigar, a relatively affordable option among tobacco products, is expected to weaken, with many consumers likely to prefer premium cigars.
igarIn March 2018, the FDA started soliciting opinion and feedback on its plans to regulate cigars in the United States, by issuing an Advanced Notice of Proposed Rulemaking (ANPRM) for premium cigars, which is expected to affect conventional cigar consumption in the United States and North America.
Conventional cigar manufacturers are also conducting R&D activities to come up with better tobacco quality and new flavors, and are even investing to improve packaging in order to increase aesthetic appeal. For instance, in 2019 El Artista Cigars launched a range of new cigar with the brand name Buffalo TEN which claims to offer better tobacco quality with attractive packaging.
Asia Pacific holds the Largest Market Share
In the Asia-Pacific market, the consumption of conventional cigars is higher compared to premium cigars. This is because the tax rates for premium cigars are extremely high. The government bodies in the region like in India do not differentiate between the premium cigar, which is more of a luxury product, and other tobacco products, such as cigarettes and loose tobacco, which are addictive and very harmful.
Further, the ban of e-cigarettes in the developed states of China, including Beijing, is the major factor responsible for the growth of the cigar market in China. The higher prices discourage the youth from starting to smoke cigars and cigarettes and encourage the current smokers to quit. The tobacco tax combines an ad valorem tax and a specific excise tax.
The total tobacco tax rate in China is approximately 40% at the retail price level, far below the median range of the tax rates of the international community, which is between 65% and 70%. This higher price is therefore responsible for the large value generation of the tobacco market in the country, despite a decrease in the sales volume.

SwiftERM offers personal product selection software for cigar ecommerce email marketing, so each consumer sees the products they are most likely to purchase next. A free 30-day trial is available. Average ROI 1500%. SwiftERM is a Microsoft Partner company.