Bulk wine trends focus 2022. The growing Bulk wine market has become an important topic. The wine that is shipped in containers rather than in bottles or small packages and is bottled at its destination is called Bulk Wine. Bulk wine allows wine buyers to work directly with producers to blend and create wines with consistent quality. Retail stores tend to be significant Bulk wine buyers especially if they are selling private labels.
An important market for Bulk wine is the US but it is eventually growing across the world after the affected harvest of 2020 due to Covid. This led to a shift in the Bulk wine market and unveiled a large number of trends. Some of the trends we are focusing on in 2022 are:
Ecommerce
Capitalising the Bulk wine market with the help of e-commerce has been a smart strategy during the Pandemic. Covid19 bought with itself a higher consumption for wine and spirits, especially through e-commerce websites. The lockdown forced people to order their alcohol online thus causing a great demand for them through the e-commerce channels. A well-planned e-commerce system incorporated with smooth logistics is going to be an important focus.
"The shift in sales across channels, DTC, e-commerce, off/on-premise, will continue to be in flux" said Dale Stratton, President of Wine Market Council.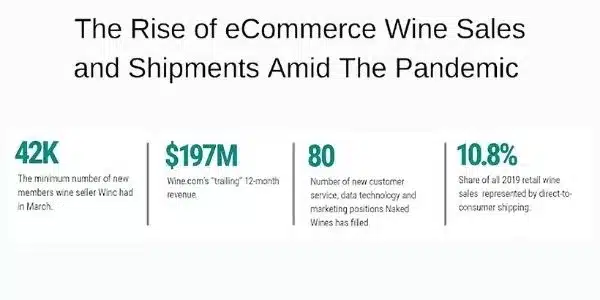 Shipping and Logistics
This will remain a major topic of discussion for a while. A large number of producers are shifting from bottles to bulk to combat the higher costs and the losses they incurred during the Pandemic. Due to a large delay in shipments and logistics during the lockdown, the Bulk wine industry is focusing majorly on rectifying this major branch of this industry. With the increase in import prices, the cost is set to go high which would eventually affect the retailers and consumers.
Sustainability
The growing demand for organic wines will always be an ever-growing trend. According to the international study, the organic wines category has been declared to be the most successful in 2022 according to 45% of the wine industry stakeholders amongst 1,044 wine professionals interviewed.
On the sustainability front, consumers are opting for wines that have the least impact on the environment. Bulk wine offers a sustainable process, serves a broad range of consumers, and comes with ease of production. Thus, providing a reason to buy for the consumers.
Increase in Consumer Awareness
Consumers are becoming more and more aware and they want to learn more about wine. It is time to make it easier for the people to understand what we are talking about when it comes to wine. Making the customer aware of how the product is grown, how the wines are made, what they are drinking is what is important now. It is time to focus on educating more people and growing this industry in a valuable manner.
Adapting to Climate Change
Another important area of concern is climate change. It has altered the landscape of wine and has had a major impact on the production of wine. The wildfires in California widely affected the 2021 harvest along with the limited water supply due to the drought. Thus, wine producers are adapting themselves to climate change by sourcing their grapes from high grape production regions and resorting to bulk shipping.
"The Top Export flow of Bulk wine in 2020 was from Italy to the USA with an Export Value of USD 1.21 Billion."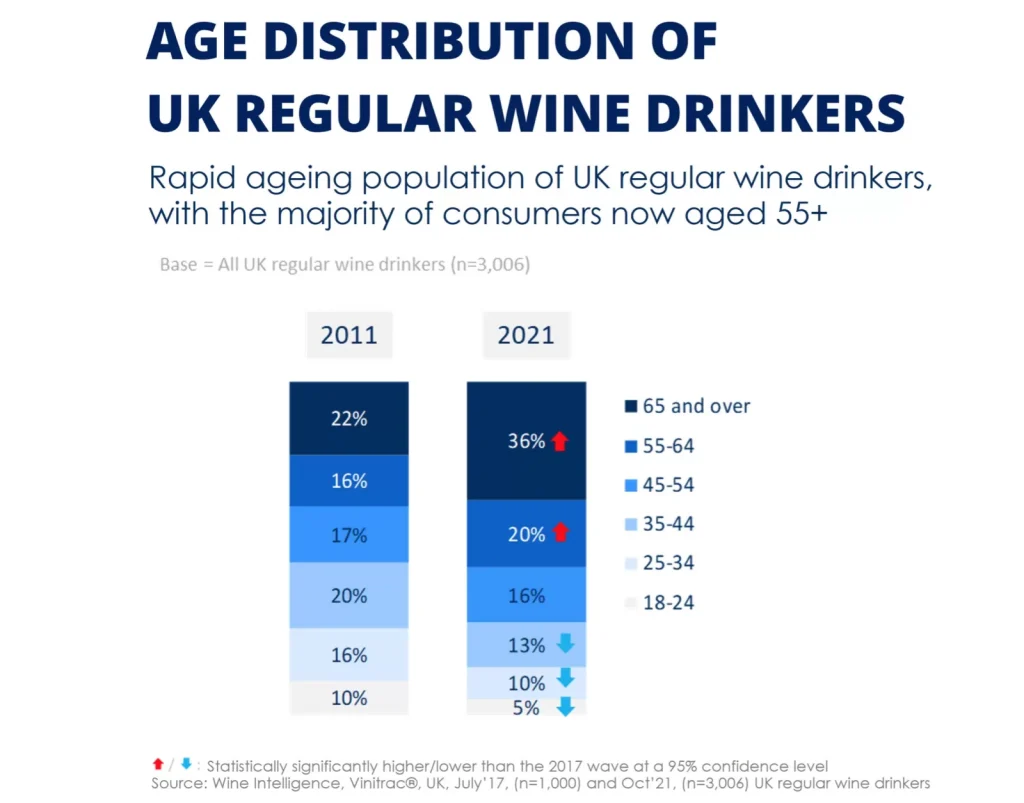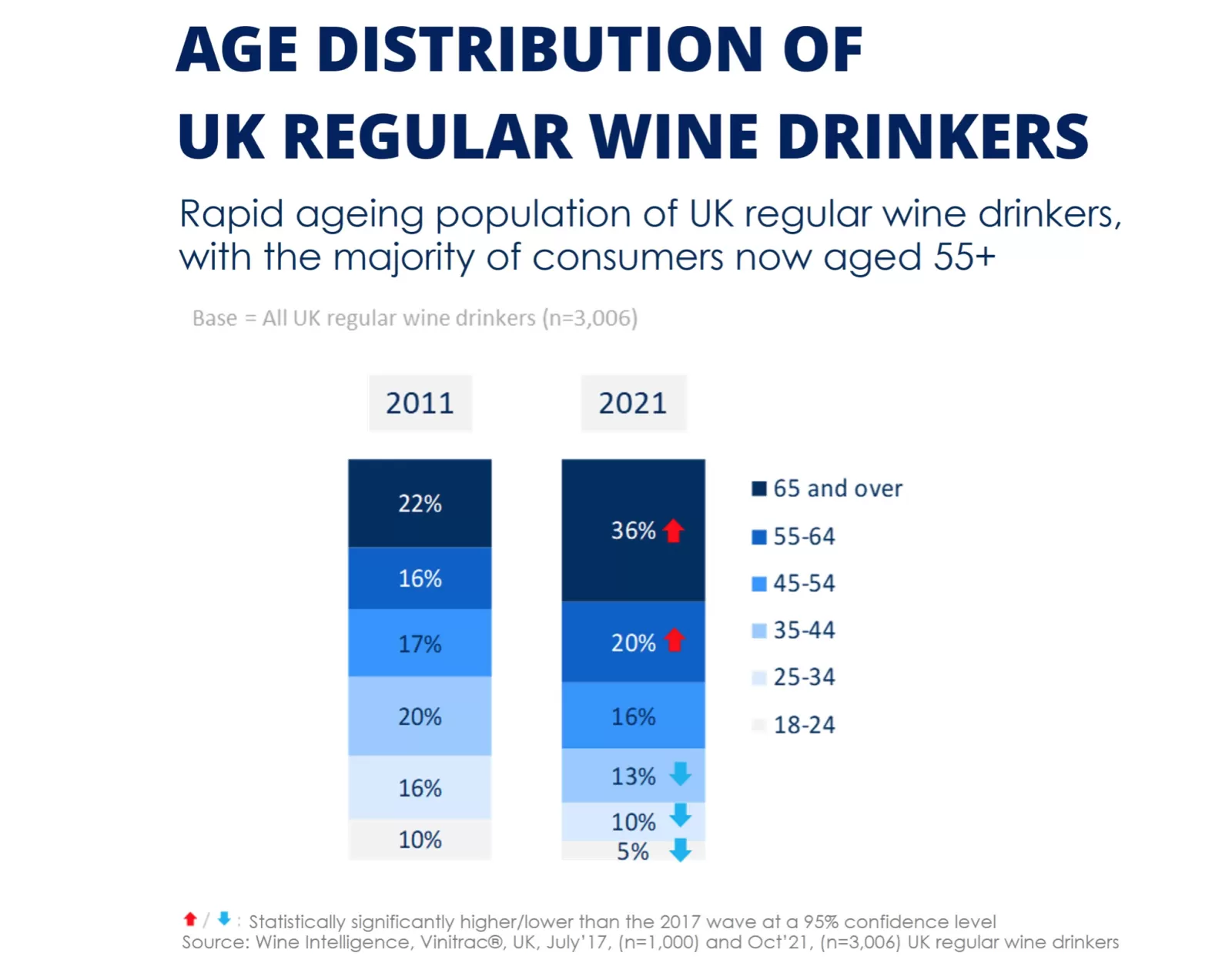 Another very interesting trend we are looking at for Bulk wine producers is the growth of the private wine label market especially in the United States which has doubled in the past 10 years. With a growing number of supermarkets coming up like Aldi and Costco have already invested in Bulk wine and are selling their private label wines. Private label wines are no longer considered a cheaper option but also a highly preferred one and are already competing for various awards.
United Front
After the covid crisis that hit the wine industry, the whole industry has come together as a whole to provide value to its customers as well as the rest of the industry. Small wine producers have a great scope for success. With the added costs of supply chain backup and inflation of imports, small and lesser-known producers have an opportunity to enter into restaurants and menu listings.
The stats also reveal that the economic toll inflicted by the Pandemic has returned to focus on everything local. It has been a collective move to encourage local trade and come together as a wine community.
Overall, to get a competitive edge over the Bulk wine market it is always beneficial to use the available data. It can help in supporting your market entry initiatives and help in understanding wine consumption. The data insights can be beneficial in targeting the right market segments and growing the Bulk wine market.