Best payment Gateways for UK Businesses. We ore often asked to recommend a payment gateway by our clients, so to help discern the right one for you we offer the following guide. Typically, there are three different options to choose from when thinking about utilising a payment gateway on your website.
1. Redirects
Website owners can simply copy and paste the payment link onto their own website and customer's are directed to to a separate payment page when they want to make an online payment.
This option has the advantages of simplicity and the security offered by the payment gateway. However, this payment gateway means less control for the merchant and also adds a second step which can effect conversion rates.
2. Prebuilt Self-Hosted Payment Gateway
Rather than being collected on a 3rd party site, customer payment details are collected directly on the merchant's website when self hosted payment gateways are installed. The customer's card details are then encrypted and submitted to the 3rd party payment gateway for authorisation.
This has a much better user experience compared to redirects as the payment page is displayed within the ecommerce website. Most payment gateways also make this relatively easy to install with a simple widget, plugin or code snipper to paste in.
However, you still won't be able to control your customers' entire payment experience and if there are any quirks on the payment gateway site, you won't be able to amend that for your customers.
3. API-Hosted Payment Gateways
API Hosted Gateways enable the entire payment process occurs on your site and servers. This is great if you have a large business and you are working with a large volume of sales.
Unfortunately, although you now have the power to control your customers' entire payment experience, you'll need to pay extra for SSL certification and ensure that the payment process is PCI DSS compliant as you are responsible for security.
Software Only Vs All In One
Most payment gateway providers bundle payment processing services into their offering. This means that they will also provide you a merchant account and the transaction fees will be set by them (which is how they make a large portion of their income).
However, you can get just get the payment gateway software by itself which will easily integrate with your preferred merchant account provider. These providers are acquirer agnostic and don't force you to accept the fees of a certain merchant account provider.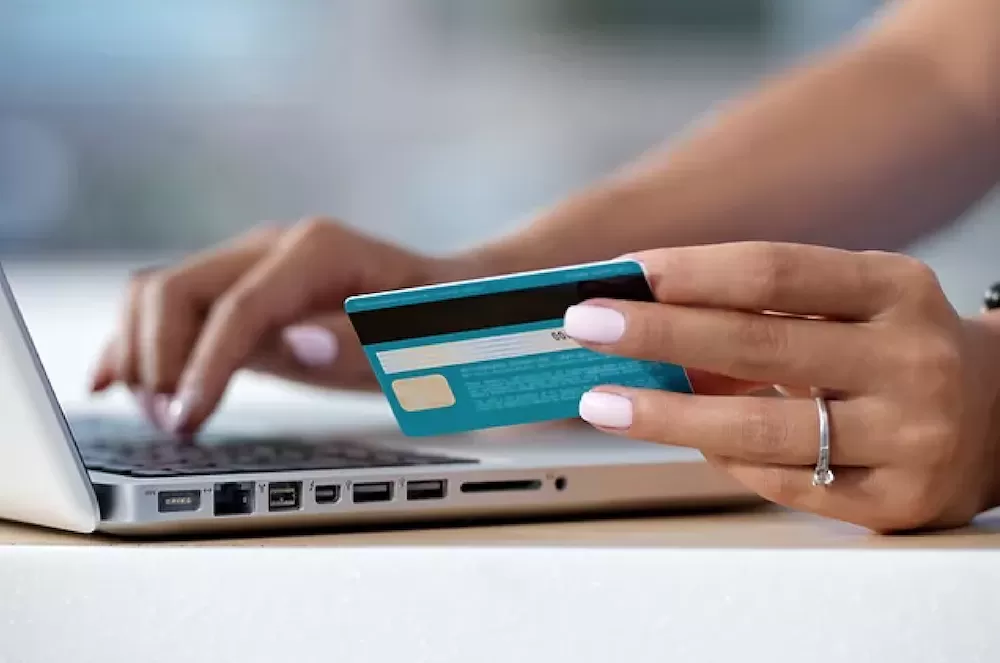 Paypal
PayPal is one the easiest ecommerce payment gateways to add to any website and one of the most trusted names among online shoppers.
The downsides are offsite checkouts and relatively high fees (see Paypal's merchant fees).
There are also numerous complaints from PayPal business that accounts can be suspended without justification and getting a resolution can take too long.
The ideal PayPal customer is going to be a small business with a relatively low volume of card transactions that will be willing to sacrifice higher transaction fees for the ease of use.
Stripe
Stripe is quite different from other payment gateway providers in the UK in that it offers its payment gateways with a range of APIs (an application program interface that you or your web developer can use to integrate your ecommerce payment gateway into your online store).
This gives you full control over the look and feel of your payment pages that should enable you to create a great shopping experience and minimise cart abandonments.
You also have the option to integrate it into your existing ERP system. It can be integrated into a wide range of third-party systems, including shopping carts, invoicing systems, analytics tools, email systems, fundraising programs, marketplaces, mobile and card systems as well as a number of POS systems.
Stripe accepts all major credit and debit cards in more than 100 currencies and is PCI compliant.
Braintree
Braintree is owned by PayPal but the company operates mostly as an independent entity from its parent company. In fact, it operates differently from PayPal in terms of the payments service it provides so we're not talking about a direct alternative.
In contrast to many companies that are included in lists of the best payment gateway providers, Braintree does not aggregate multiple merchant accounts. They offer individual merchant accounts to their users on the behalf of partnership banks.
Braintree is also highly customisable, designed more for programmers, startups and tech-savvy business owners. You'll need to get your code on to integrate Braintree but you can do it mostly on your own terms and you might find you're paying lower fees than you will by using PayPal Pro.
Nochex
Nochex positions itself as the "#1 Alternative to PayPal & Stripe" for businesses looking for a UK payment gateway. However, Nochex is a little different from its rivals and this will suit some businesses – or, perhaps more importantly, some customers – more than others.
First of all, customers don't need to have an account to make payments through Nochex, which is a major plus point for providing this payment option on your site.
The main limitation with Nochex is it doesn't provide any hardware like tills or card machines for face-to-face payments, so you'll need to get these from elsewhere if you need to take payments in person.
Remember, it's generally a good idea to have more than one gateway on your site so people without a PayPal or Amazon account can still make a payment.
So, even if you need tills and card machines, Nochex is still a great payment gateway, simply because people don't need an account to use it.
Checkout.com
Checkout.com bundles its payment gateway with a merchant account as part of its all-in-one payment solution. The payment provider supports payment in 159 countries for eCommerce brands with international customer bases and it prides itself on its unique pricing structure. Instead of the usual 2.9% + ¢20 transaction fees, Checkout.com charges 0.25% + ¢20 for European cards and 2.9% + ¢20 for non-European cards.
There are also discount rates for merchants who qualify for its Enterprise plan.
Aside from this, there are no contracts involved with Checkout.com – you simply pay on a month-to-month basis without any worries about early termination fees. Likewise, there are no setup fees, maintenance charges or other hidden costs that often catch merchants out.
10 different payment types. It aims to be the only merchant account provider a modern business needs and it makes a good case for itself.
In terms of pricing, things look very similar to the likes of PayPal with 2.9% +$0.30 fees per transaction. This is good for merchants with low transaction volumes although these payment models work out more expensive for high-volume merchants. BlueSnap says it offers discounts for high-volume clients but you can only get this information by speaking to its sales team.
Ayden
Ayden accepts a broad range of payment methods, from card payments to Apple Pay. They accepts over 150 different forms of currency and is built for both point-of-sale and online purchases. They are used by many big companies such as Uber, LinkedIn and Microsoft to handle both business and customer transactions.

Ayden allows you to gather data about your customers' purchasing habits and allows you to learn about your customers' behaviour.

However, Ayden's pricing structure can be rather confusing to understand, and processing fees differ with the method of payment. The firm uses Interchange pricing, but to take advantage of this, you will need a merchant banking account.
Worldpay Payment Gateway
Worldpay / FisGlobal is the UK's biggest payment service provider and it offers everything you need to accept payments online, in-store and over the phone. This includes one of the most robust payment gateways in the industry and, if you're looking for the most secure option, this is about as far as you'll need to search.
The thing is you'll need to meet the criteria for one of the merchant account providers Worldpay tries to connect you with. If you can get accepted, then you'll get some of the best transaction rates and overall fees in the industry but you'll probably need to be a relatively high-volume merchant and considered a low-risk business to be accepted.
If you do get accepted, things are looking good and Worldpay has every payment service you could ever possibly need covered, as your business continues to grow.
The big downside to Worldpay is it requires you to sign up to lengthy contracts and you'll be looking at early termination fees if you ever decide you no longer want to use the company's services – a common but unwelcome trait among traditional payment services companies.
2Checkout
2Checkout, acquired by Verifone in 2020, is a direct competitor to the likes of PayPal and Stripe and you'll probably have heard this name before if you're in the eCommerce space. It's got a good reputation for simple pricing plans and transaction fees are marginally cheaper than PayPal, although chargebacks and currency conversions are more expensive.
On the other hand, there are no monthly fees with 2checkout, which we can't say about PayPal Pro. Both providers offer their services without any setup or application fees and there are no contracts or termination fees to worry about with either choice.
The key benefit of going with 2checkout is its global support – more than 200 markets in total, making it a strong option for international merchants. How important this is to you depends entirely on which counties you want to sell to, of course. The biggest concern we hear about is related to the closure of accounts which appears to catch some customers out.
Trust Payments
Trust Payments is on a mission to be viewed as one of the best online payment gateways in the UK. It offers a payment gateway as part of its wider range of merchant account services. It boasts an impressive 99.97% uptime record and is big on security (you better be with a name like Secure Trading) and it's won awards for payment innovations – most recently for in-game payments on mobile.
With this in mind, it shouldn't come as a surprise that Secure Trading's gateway integrates very well with mobile and supports a wide range of alternative payments.
Aside from security, the company talks a lot about giving customers choice over how they pay for goods and services and this means fewer customers slipping away because you don't provide their preferred option.
In terms of pricing, Secure Trading is more like a traditional merchant account service provider and its pricing isn't publicly disclosed. However, its rates are known to be cheaper than acquiring banks and we understand it offers 12-month auto-renew contracts to customers.
Software Only Payment Gateway
Cardstream
Cardstream is the only company in the UK to provide a fully independent "white label" payment gateway. This is the system that allows you to accept card payments on your website and it also provides a real-time virtual terminal so you can take payments over the phone or by mail.
The key difference with Cardstream is it's entirely independent from acquiring banks and any other payment company that actually processes the card payments. This means you can use Cardstream as your online payment gateway, regardless of which bank is handling your card payments and seamlessly integrate a fully customisable gateway into your website.
That said, while Cardstream is an independent company, it has connections with a vast network of global acquirers and payment firms, which it can help you get set up with if you don't already have one on board.
BlueSnap
BlueSnap is another strong option for international merchants with support for 180 countries, online checkouts in 29 different languages and 110 different payment types. It aims to be the only merchant account provider a modern business needs and it makes a good case for itself.
In terms of pricing, things look very similar to the likes of PayPal with 2.9% +$0.30 fees per transaction.
This is good for merchants with low transaction volumes although these payment models work out more expensive for high-volume merchants. BlueSnap says it offers discounts for high-volume clients but you can only get this information by speaking to its sales team.


Since this article was written we have ourselves moved to Stripe, and found them to be excellent facility, delivering an enormous cost saving.