Zara launches it's own cosmetics line. Select Zara stores will have a dedicated cosmetics section and the products will be available to buy online.
The new section is called Zara Beauty and includes a full range of beauty products for eyes, lips, face and nails. The compounds are high quality and were designed by make-up artist Diane Kendal. They will be sold in refillable containers and come in over 130 shades.
is unveiling its new cosmetics line, which will go under the generic name of Zara Beauty, worldwide today. It will be featured in the brand's stores as a new section, so joining the Zara Woman, Man and Kids sections, and will be available to purchase online from this summer in all of Europe, the US, Canada, China, South Korea, Japan, Mexico, Australia and New Zealand, for gradual subsequent rollout everywhere else. In addition, customers can discover the entire collection by means of an immersive experience, complete with personalised beauty tips, which will be available in 22 stores worldwide.
Zara's newest initiative is inspired by the slogan 'There is no beauty, only beauties', with the goal of catering to each person's diversity of needs. It includes lipsticks, foundations, balms, oils, bronzers, long-lasting nail polish and make-up brushes, all of which made using high-quality compounds designed by the British make-up artist Diane Kendal (collection details are available here). The products come in a range of more than 130 colours, a mix of matt, satin and pearl finishes and are apt for a wide spectrum of skin tones.
The packaging is designed for refilling to foster reuse and makes extensive use of recycled glass. All of the container designs features diagonal shapes, inspired by the "Z" in the Zara logo.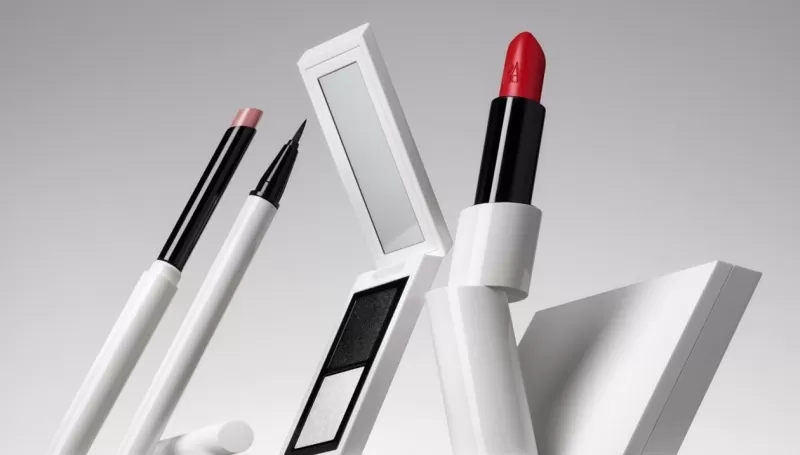 Online immersive experience
The collection will be shoppable on www.zara.com from the main homepage menu, where customers can view the looks created by Diane Kendal from this summer captured through the lenses of photography bright lights of the calibre of Steven Meisel, David Sims, Marilyn Minter, Oliver Hadlee Pearch, Zoë Ghertner, Craig McDean, Nadine Ijewere, Mario Sorrenti and Fabien Baron.
A special programme will enable browsers to virtually recreate the result of applying the various products on their eyes, lips, faces and nails. That chance to test how the cosmetics range will look on each of our skin tones will be accompanied a section with beauty tips and ideas.
In-store immersive experience
The stores will also offer shoppers a unique immersive experience – fully fitted dedicated sections such as this or more open-plan areas within the stores – that will be singled out by colour-matching flooring, walls and ceilings, in contrast with the stainless steel trays that highlight the product and the skylights that reproduce natural daylight in the fully-fitted sections. The display trays offering a broad selection of the collection are similarly eye-catching.