Luxury goods marketing getting it right. Marketing strategy in the luxury business is constructed around the dream value, the personal-targeting-positioning model and 7 pillars that most professionals know: product, price, promotion, place, packaging, positioning and people.
These basic elements to build a luxury brand are literally timeless, yet now the overall landscape is this market is changing dramatically.
Luxury consumers are on the top of the pyramid. As they pay high premiums for items, they get to be demanding and ask for what they themselves have not even expected, apart from a memorable shopping experience or the functional and emotional benefits. They are not just interested in what the product does, but also in how it makes them feel and how it reflects on them.
It is in this context that luxury brands are now accountable for more than what they deliver. Consumers are continuously adopting new criteria to assess a luxury brand, such as "sustainability", "innovation", "equal rights" and it is the latter's responsibility to predict and be ahead of the game.
Therefore nowadays, regarding luxury marketing, it is extremely important to understand the overall social, economic and cultural environment and its impacts in order to connect with high end consumers and respond to their needs and desires.
In 2018 the luxury market was assessed at €920 billion, of which €590 billion included experiential luxury – dining, travel, F&B, design furniture, cars, boats and smartphones and tablets, and €330 billion was in personal luxury goods. Significant increase is foreseen, as overall luxury is said to rise up to €1.3 trillion by 2025.
Nowadays Millennials account for 32% of total luxury spending; however, in the next 5 years, they are expected to represent 50% of the total market.
Generation Z, on the other hand, accounts for only 4% of sales, but the figures are ascending. They should not be underestimated though, as their patterns and interests in technology are influencing those around them and are contributing to the development of a new landscape for the luxury industry.
The luxury market is crying for new methodology and tools
In the next few years, the target of luxury brands will consist of extremely digitised and active audiences, which have significantly different expectations, compared to previous generations. Therefore the overall landscape is shifting and there are new aspects and trends luxury marketing specialists should take into account to stand out in the new era.


Engage in direct-to-consumer luxury marketing for better understanding and closer relationships
In this landscape marked by fast-paced technologies and digitization, direct-to-consumer (D2C / DTC) brands like I.Am.Gia, Glossier or Reformation are winning terrain and therefore established houses, too, are expected to follow the lead and add this component to their luxury marketing strategies.
There are certain benefits that are worth mentioning about this technique:
By selling directly to consumers, brands have access to a huge amount of data that can be used to assess their strategies, services and commercial activities and therefore enable them to respond faster to consumer needs and feedback. Such flexibility will benefit luxury brands in the long run, as it is exactly what millennials expect.
When no middleman is involved, distribution and in-store costs get lower and gives D2C brands two advantages: they can either bring the prices down or earn more profits.
An expanded market reach: as D2C enables brands to sell their products in the fastest growing markets with little preparation.
This approach helps brands offer a more consistent customer experience contributing to a personalised customer relationship.
A wider variety of products and an assortment that promotes cross-selling.
Of course D2C isn't a new concept, high end brands have been using e-shops for years. Yet still nowadays, the rise of social media and platforms like Instagram and WeChat as well as location-based services have increased the potential and improved overall results of this technique for luxury marketing.
When executed right, this is a technique that proves extremely effective in luxury marketing, delivering results for brands in beauty, lifestyle, fashion etc.
Drive user-generated content that are "Instagram-worthy"
In a recent piece, brand strategist Daniel Langer mentions that one of the greatest struggles that Generation Z faces is keeping up with their social media. Indeed, nowadays Gen Zers and Millennials lead extremely public lives, which are consistently documented online and putting significant pressure on them.
As self-image creation is becoming a priority for consumers, generating visually appealing content is mandatory. This concern impacts everything from travel destinations, to the clothing and shoes they are wearing, as everything needs to be "Instagram-worthy".
In this context, luxury marketers are expected to understand the importance of:
Creating an ecosystem that enables user-generated content.
Focusing more on how your brands fit in customers' lives instead of what you are selling.
User-generated content is a trend that will shape not only the luxury industry, but the world as a whole, as it impacts the relationship between brands and consumers, the way brands customize the user experience, as well as social media engagement, a metric that becomes increasingly more valuable.
Personalised product selection software, using predictive analytics technologies like SwiftERM, identify consumer's future behaviour ranking every SKU by greatest likelihood of that individual consumer to purchase that item from all the SKUs listed, in order of most likely buying propensity. It presents those products to that individual at exactly the right moment, thereby maximising that individual's customer lifetime value CLV potential.
Combine art and luxury in marketing activities
Marketing and art in the Luxury business have been going hand in hand in the past years, especially in China, the country that is actually responsible for driving this trend.
In an effort to attract Generation Z and Millennials, luxury brands have recently decided to showcase their heritage, history and differentiators by creating statement events and activations that resonate with consumers through exploring socio-cultural opportunities.
This act brings incredible added values to luxury items, which are put on a pedestal and are treated like collectibles, especially if they are the result of collaborations or are released in limited editions.
Relevant case studies include Louis Vuitton's "Coming of Age" curated by Virgil Abloh, a photography exhibition that centered the formative years of male youth, held in the Espace Louis Vuitton Beijing.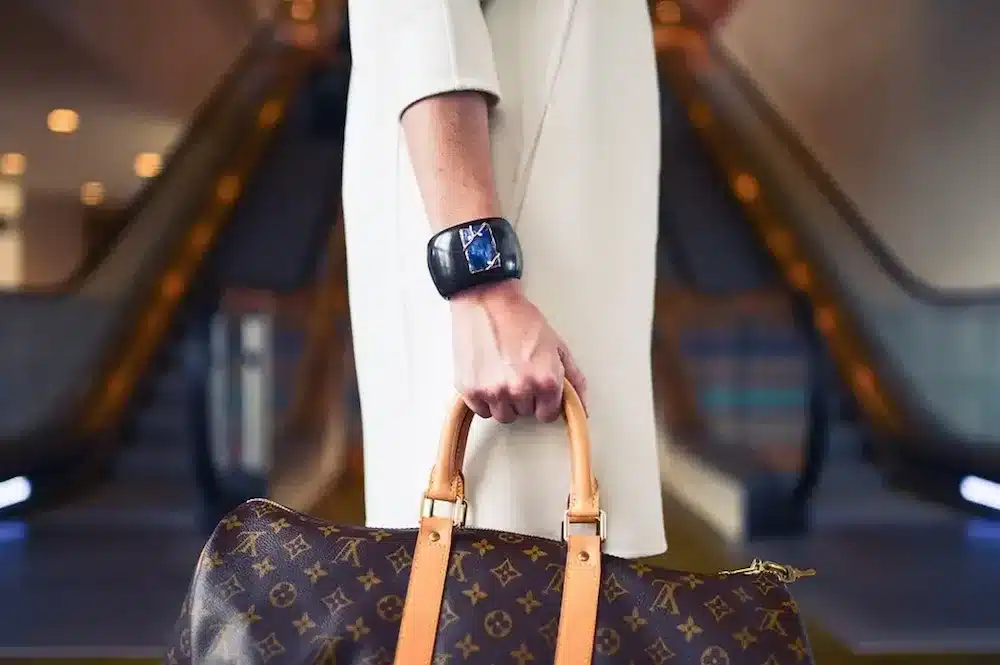 Engage in collaborations to inspire new visions
In such a competitive landscape, where quality and craftsmanship are considered a given, Millennials are demanding more from luxury brands, as they are looking for innovation in design that expresses their personalities, values and desires, while collaboration between brands and artists or celebrities or influencers is a way of showcasing originality, free spirits and openness towards novelty.
According to the 2019 True-Luxury Global Consumer Insight, collaborations that are usually presented in the form of limited editions and timed drops are most popular when it comes to handbags (purchased by 47% of consumers) and sneakers (33%).
The most popular associations are Chanel and Pharrell Williams, Adidas and Yeezy by the rapper Kanye Westand Louis Vuitton and Supreme.
Moreover, this fusion of perspectives and values, of heritages and new arts, of the classic and the modern, has become so successful that brands have extended it, making it part of their portfolios.
In March 2018, Louis Vuitton appointed Virgil Abloh, founder of Off-White as Men's Creative Director and, in May 2019, pop singer Rihanna launched her first Fenty collection as part of the LVMH group.
Create FOMO: Fear-of-missing-out
With the rise of social media, Gen Zers are living with a consistent fear of losing image capital or not being relevant as if they might miss out on something of cultural importance.
It is in this context that Supreme drops are extremely popular, while the prices are often higher than in store.
This is an insight which affects how luxury marketing works and how brands construct their releases and accordingly campaigns.
FOMO determines consumers to be extremely attentive to brand messages and literally everything the brand does rigorously, creating a very engaging audience for social media as well as other channels.
Conclusions: be quick to adopt new technologies
For luxury marketers, the priority for the next few years will be catering to the new generations who are digitally savvy and have managed to create disruption in the industry.
This is the first time ever that new marketing techniques and tools are challenging what most luxury brands thought were timeless and that they could capitalise for ages. This reformation is taking place in record time.
Adjustability is key and the implementation of desirable technologies that tell brand stories efficiently is necessary in this fast-paced marketing environment.