Here is a summary of the latest food and grocery predictions on consumer trends for the upcoming year from the influential market research firms around the grocery world.
The cruel prospect of should we "heat or eat" will be the grim reality for many this Winter. As a result, the principal focus for many families will be searching for the best value, i.e. low prices. In so-called advanced economy UK, The Money & Pensions Office identified that 25% of those surveyed had less than £100 ($120) in savings – terrifyingly bleak for some!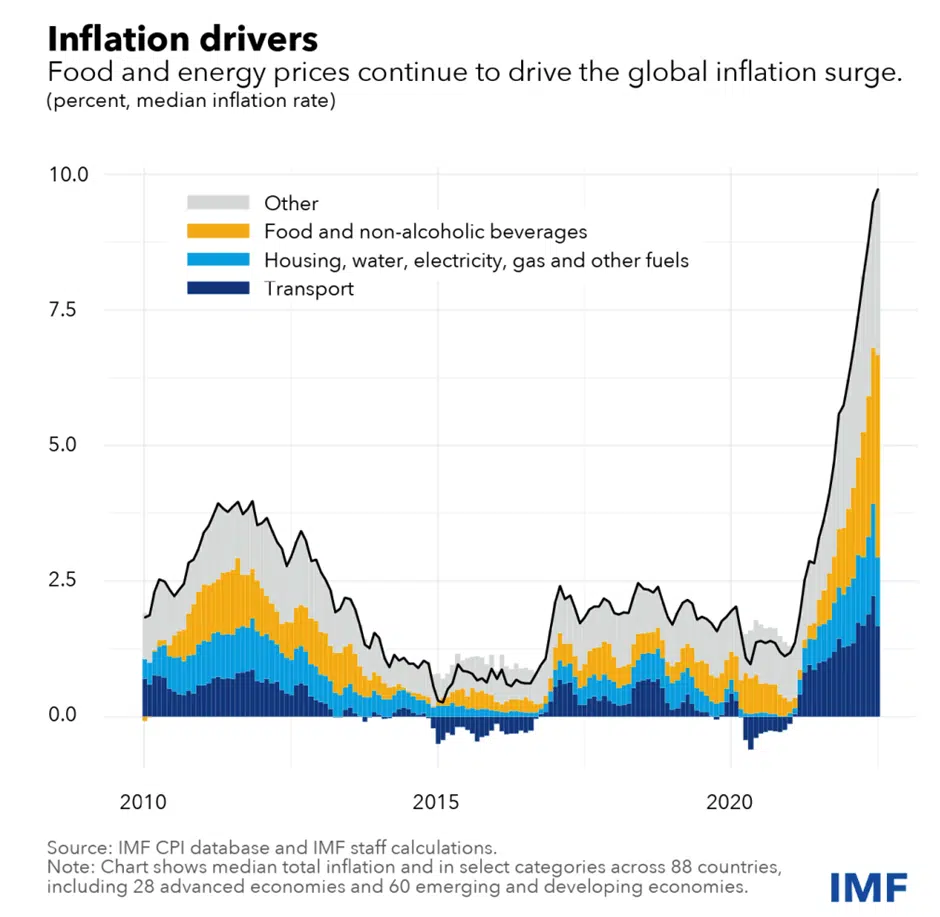 Consumers are saying "I want to buy food products that reflect my values and the social issues I'm concerned about but I want them at prices I can afford". They're concerned about both their physical and mental/emotional health (e.g. help me sleep better and reduce my anxieties) so seek products which offer affordable nutrition but make sure the health benefit claims are simple and direct.
Consumers have "eagle eyes" when selecting food products and want few, natural, authentic ingredients. They may compromise on requirements for "Grab & Go" "Fuel Food" but want to know where/when/how and by whom was it produced for "Story Food" when the meal components are the hero/heroines.
All the trend setters identify sustainability concerns as being central to many consumers with carbon reduction, global warming, plastic pollution, food waste and deforestation in the top 5 positions. Some consumers want to be more involved with the companies that produce the food they eat as in – tell me more about the ingredients, farming methods, packaging, company stand on big issues such as slave labour, and supporting local communities.
Food & Grocery predictions for 2023
They want to know that their store plans to improve performance on these social issues but want them to be honest about their progress, acknowledging that Rome wasn't built in a day. The harsh fact is that, in the face of a cost-of-living crisis, consumers reluctantly compromise on their principles and search for the lowest prices – in the UK, animal welfare-friendly meat, organic, fairly-traded and even local food sales are all down significantly on the previous year.
It's been said many times before, the "green bar" continues to rise for producers of food and drink products but, particularly for the coming year, it's challenging to gain a price premium for getting over the bar and more likely that one will be price discounted for being under!
The evolution of the plant-based market is expected to continue. The "mega-brands" such as Beyond Meat and Oatly have failed to light up the market and financially have performed disastrously. Bye-bye "fake" meat? No, bye-bye expensive, poor quality substitutes with ingredient lists as long as short books!

Veganism isn't growing significantly but flexitarianism certainly is. It's driven by younger, better educated, higher income consumers who are pleased to dip into "no meat meals" and, as they age, they'll take this habit with them. Watch out for "Regenuary" riding on the coat tails of the increasingly fashionable "Regen Ag movement".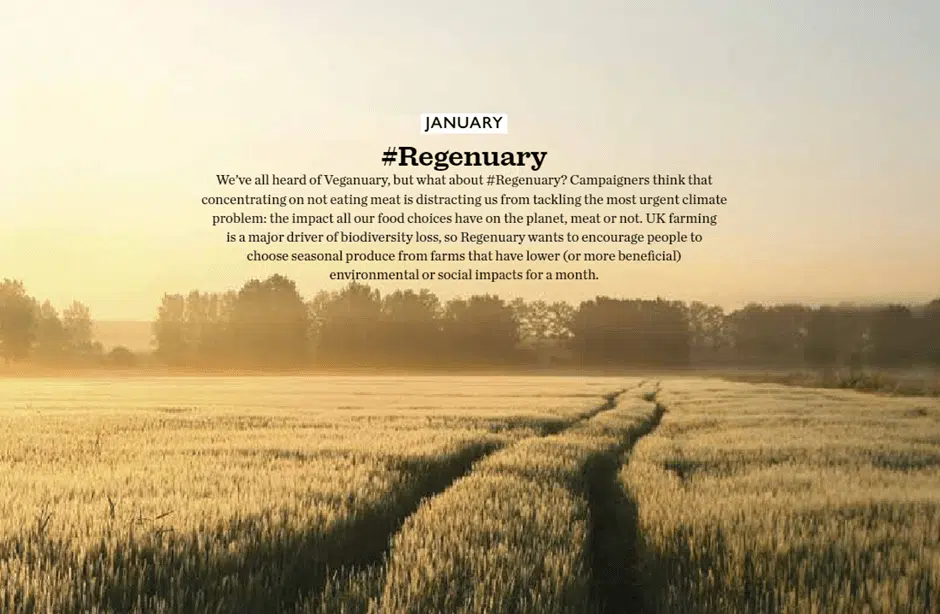 Economic crisis – cut out indulgent treats? Far from it. "Revenge Spending" is an expected trend, with consumers seeking affordable treats to brighten up their day. You'll notice those treats are becoming smaller in size such that manufacturers can meet margin targets. Generation Z and younger Millennials are expected to lead the charge driving demand for new flavours and formats both in old favourites and exciting novelties.
Digital interaction via the likes of TikTok rules the affordable communication waves. Watch, too, for strong demand for premium protein purchases at the food retail shelf as consumers with culinary skills elect to dine out at home, instead of the restaurant. There'll be more eating at home because of the continued popularity of WFH (working from home).
Tight although household budgets may be, demand for "quick quality" meal and snack solutions will continue to be strong whether purchased from the store, local food service outlet and/or delivered by a man on a motorcycle/bike!
With high heating costs in some countries and solitary working from home, opportunities have emerged for WFP/WFC businesses – pubs and cafés (with excellent Wi-Fi) offering mini-packages (e.g. access to a table, coffee, pastry, warmth and company) during "light" hours in the regular day of the pub or café. Asda offer "Fakeaway" offer – meal and snack ideas that are characteristic of the takeaway trade that are good value for money for that "Big Night In"!
That'll do on mega-trends, but just to finish off, let's take a quick look at what the pricier food retailers think are product areas for accelerated growth in 2023. In the USA, Whole Foods Market identify: yaupon caffeinated tea, the leaves of a sort of holly bush native to the northern states; products made from the leftovers of other products, such as squished oat and nut remains from plant-based milks; plant-based pasta; date syrup; and "better" (slower-growing, etc.) chicken and eggs.
In the UK, Waitrose are backing: "less but better" foods, i.e. smaller portions of premium cuts of meat and fish; "forgotten" meat/fish cuts such as fish heads/beef short ribs transformed into delicious dishes through use of the slow cooker; whole cocoa fruit chocolate; grilled lettuce; the rise of "nextovers" – not leftovers, but conjuring up tasty meals  from whatever ingredients are left in the fridge; and food & drink products with relevant and explicit health benefits – such as, no surprise, Waitrose branded ginger shot drinks and oat drinks.
Sources: Mintel, Innova Market Insights, FMCG Gurus, Forrester Research, ADM, Whole Foods Market, Waitrose and Partners, and our own research.
SwiftERM is a Microsoft Partner Company.