A bullish outlook for the global fine wine market. The wine industry took the brunt of the pandemic head-on but luckily found a new approach – DTC, to survive. This allowed about a third of vintners in the world to have better sales than their prior year, larger producers improved their abilities to get wine into bottles, trucks and grocery stores before sellouts. The lessons learned will shape strategy for the next decade.
For many retailers, the pandemic was the final straw that forced them into action — and for those that adapted, their reward was often better year-over-year results at the expense of another wine company. So what happens from here?
Top-level forecasts
Overall wine sales will be sluggish until business restrictions are lifted, but wine sales will gather momentum through the year.
Restaurants will come out of this damaged and will need new investment. Wine sales through the restaurant channels will not recover most likely for many years.
Wineries with direct-to-consumer models will focus strategies in the front half of the year but finish the year with strong sales.
Retailers with existing online sales strategies will have a strong year.
As hospitality rebuilds, there will be strong demand from consumers and a bounce for overall sales that may not be sustainable past 2022. We think the consumer will celebrate in 2021 and make up for many postponed life events.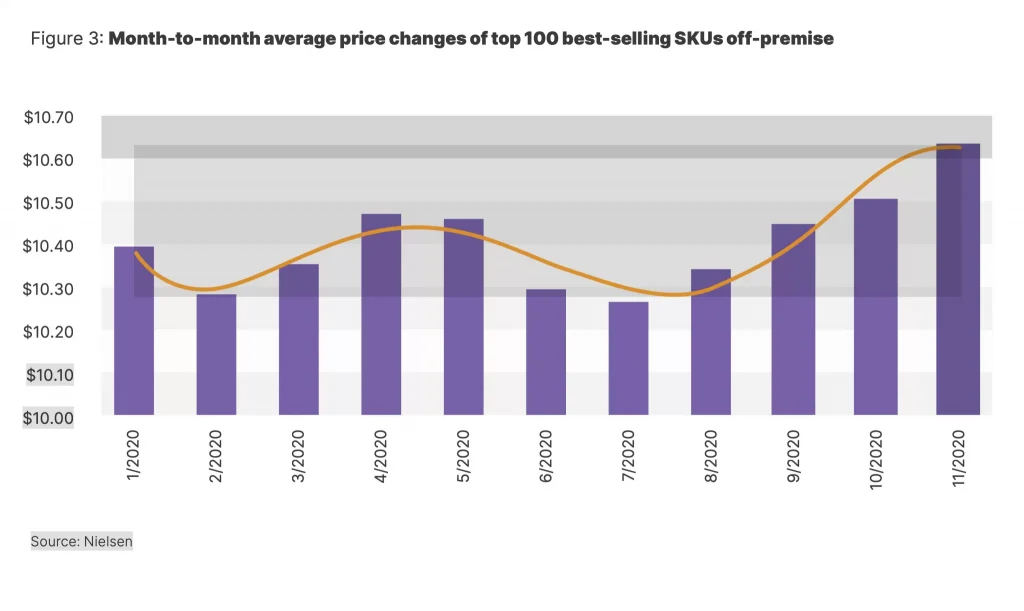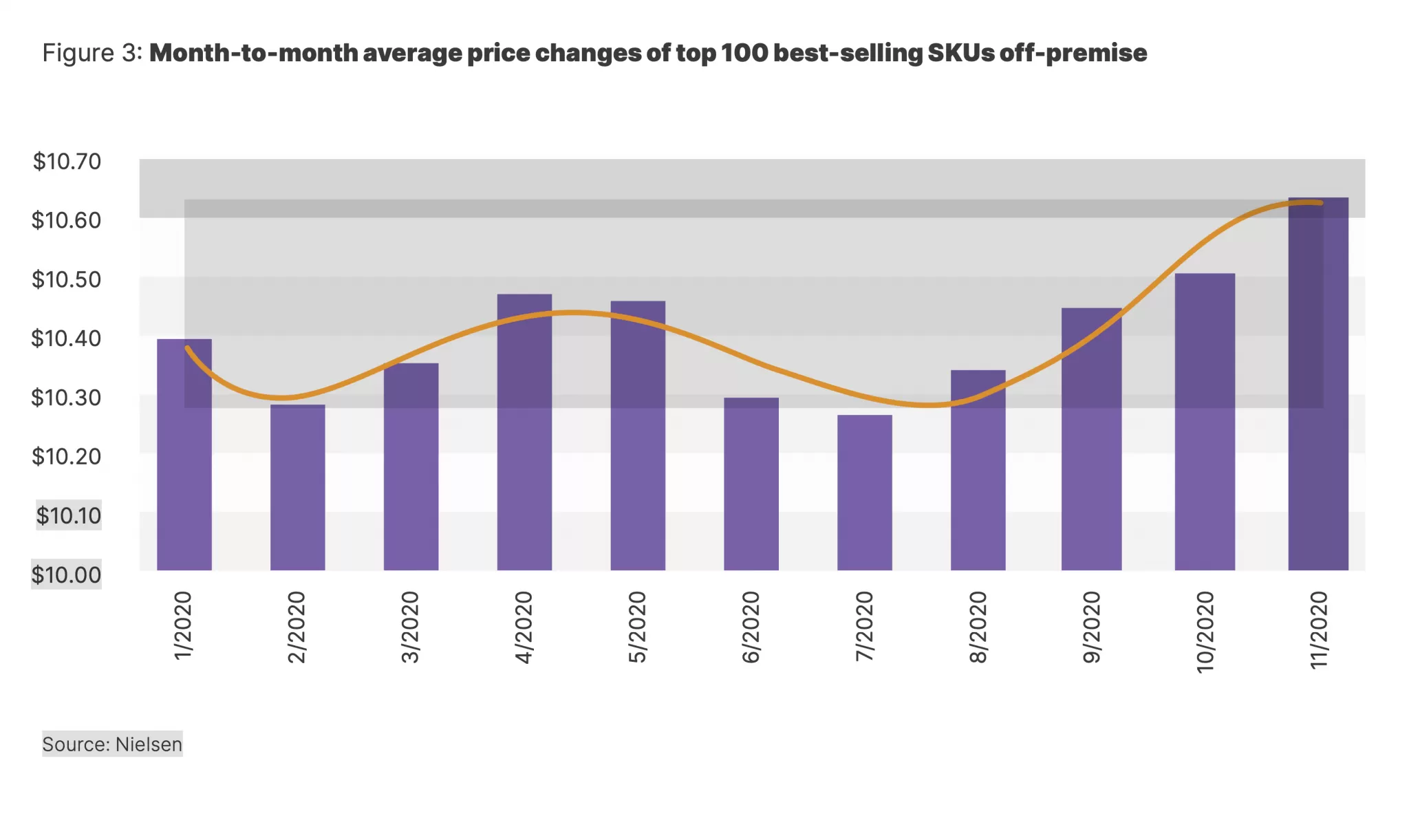 Direct-to-consumer sales
This time last year smaller premium and luxury wineries were gobsmacked by the realisation that restaurant sales (representing 15 percent of total sales) and tasting room sales (representing 28 percent of sales) had just been decimated, to nothing.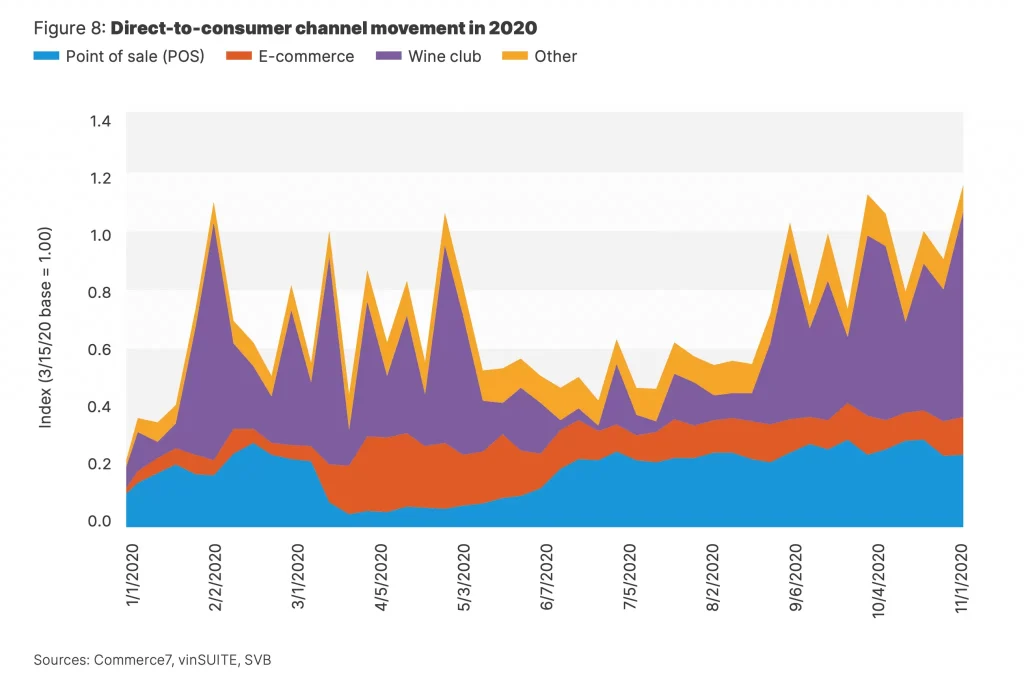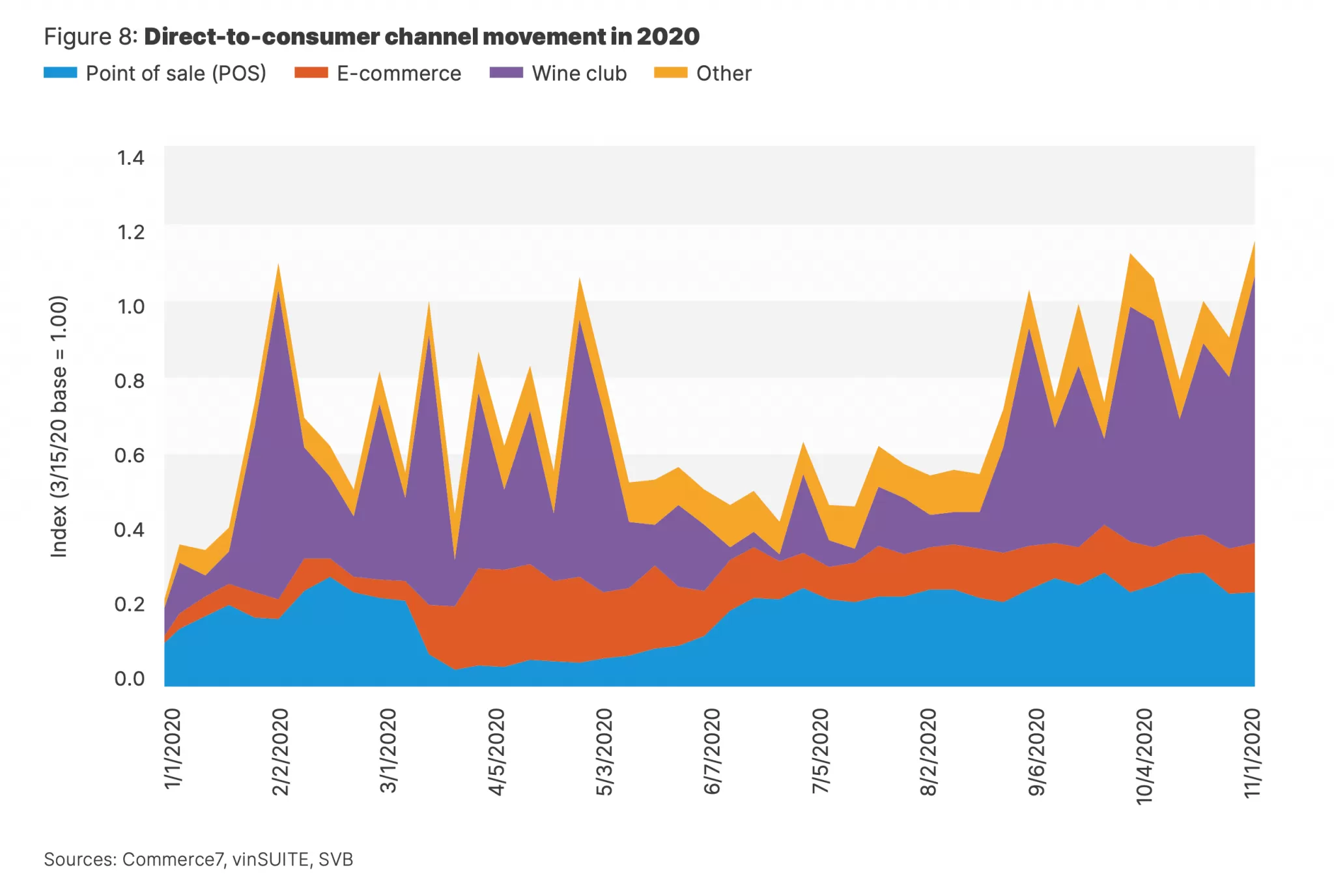 Digital sales and investment
In a wine world that is essentially flat on volume consumption, the only way you'll find growth is by taking it from another winery.
Tasting room and club models continue to evolve, but the growth opportunity for tomorrow isn't going to come by doing what you're already doing
— i.e., by waiting the pandemic out, delivering better hospitality, hosting seated tastings, planning club events or refining your hospitality training.
While the reopening of businesses will provide recovery sales, the growth opportunity for the small winery for the next several years is:
Getting exposure to new consumers who live elsewhere and don't know you.
Finding ways to sell to those consumers by convincing them to join your wine club digitally where they live.
Building your brand regionally by evolving the concept of experience away from the winery. With consumers now learning how to incorporate work- from-home and home delivery into their lives, it seems apparent that the shift to online sales won't fully unwind post-COVID.

Now the question becomes, how will you reach the consumer who is eating all meals at home?How will you connect with them over their dinner table? How will you provide streaming vino-entertainment that captivates viewers and captures sales and new members?

How will you rethink differences between local club members who can visit your outlet who might come once a year? You can have a digital membership with features that resonate with someone remote. In some cases, retailers are already taking the next step into a monthly subscription model.

The list of who is selling wine online most effectively today includes many companies that might have escaped your attention, such as in the UK: Wine Society, Laithwaites, Tanners, Adnams, Slurp, Berry Bros, Majestic, Waitrose Cellar, and in the US Total Wine, Vivino, Walmart, BevMo, Drizly, Saucey, Naked Wines and Wine.com.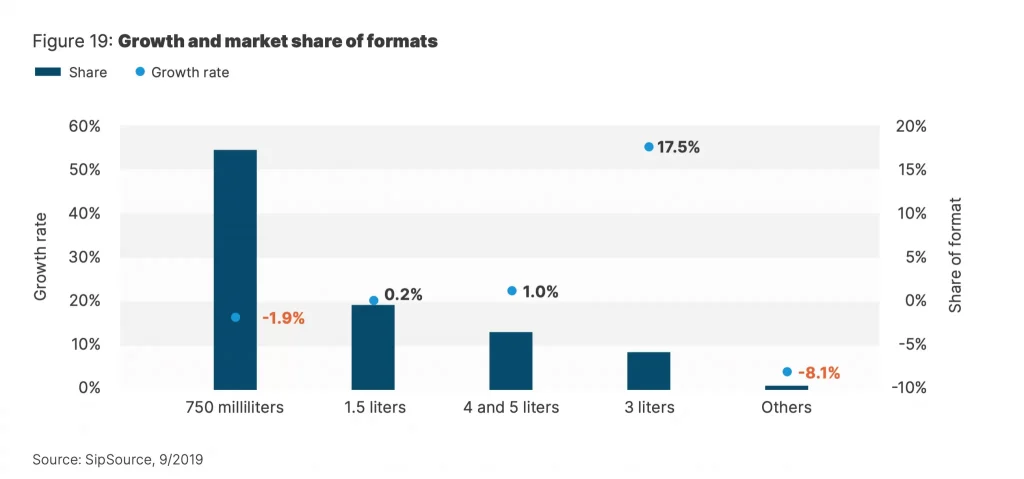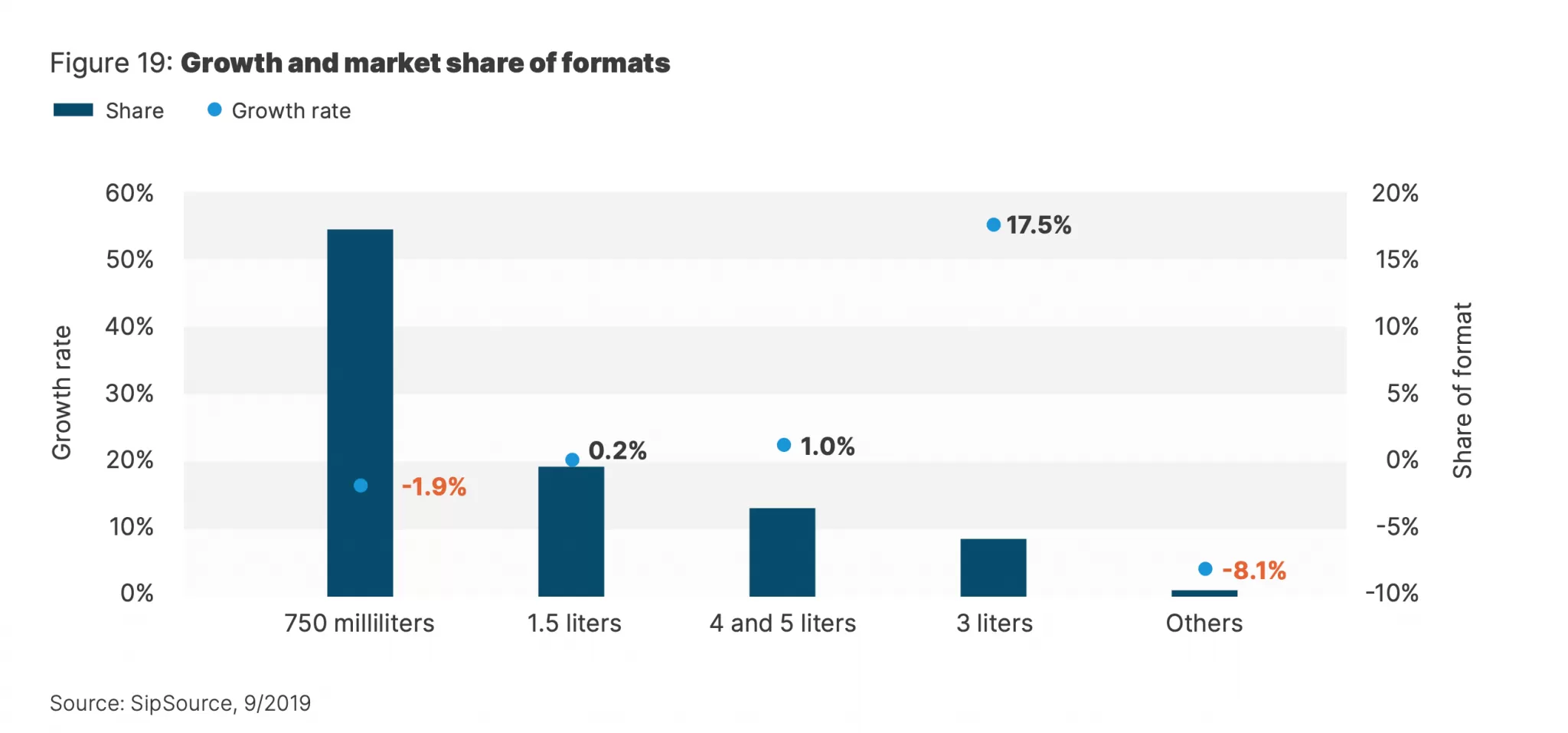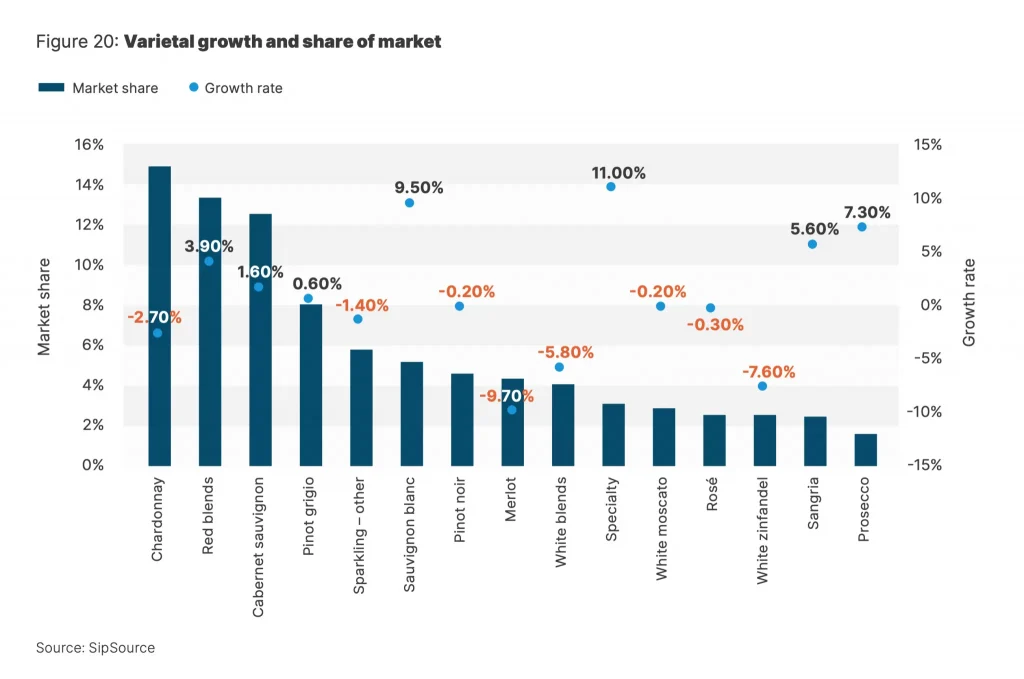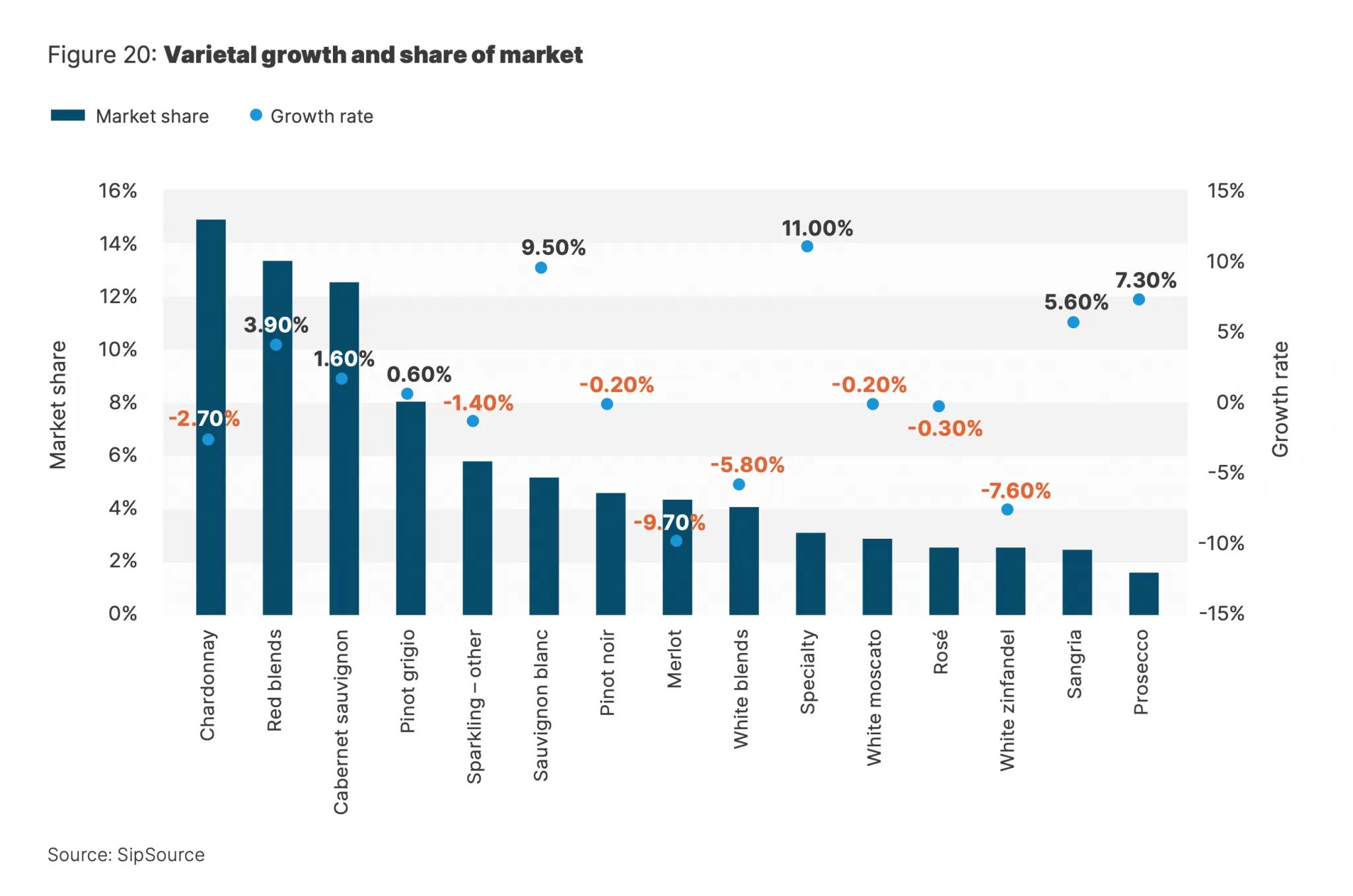 Consumption patterns: Millennials vs. boomers
While the average age of wine drinkers continues to grow older, the neglected growth opportunity is selling to younger consumers, who have different values, are more health- conscious, have lower discretionary income and wealth, and are more ethnically diverse than previous generations. 

While millennials are competitive with Gen X'ers in their consumption shares at lower bottle price points and are interested in wine by all accounts, until the COVID period they hadn't made any noticeable movement to be premium wine consumers, holding firm at around 17 percent of the premium market, based on Silicon Valley Bank research.
Given the lack of volume growth in the industry, it's somewhat difficult to determine if the growth in the millennials' consumption share was due to a real change in their behaviour or simply resulted from more boomers sheltering in place compared to young consumers. 

While the wine industry makes slow inroads to attract the young consumer, the luxury market has gone all in, adapting product offerings, digital communication and engagement strategies and evolving distribution channels. The comparison with the wine business is stark: About 20 percent of millennials consume wine, yet many more, 33 percent, consume luxury goods.
Wine has long been known to heavily skew toward more affluent consumers. For about two years, thrifty shoppers in all price points sought discounts and bargains. Wine supply was more balanced going into that recession, so the financial meltdown didn't exacerbate an already-oversupplied state. Wine sales by value returned to more stable prices rapidly with strong year-over-year growth in sales volume, value and price point thereafter.
Conclusion
Certainly, there is a lot still to be learnt from the year, and wine merchants owe it to themselves to do so. The tuition is paid, so let's get value for the sacrifices and efforts. Now that all have experience, do something different to prepare for a healthier future, in both senses.
A final prediction, there will be a lot of pent-up demand for social closeness, which means celebratory occasions and wine, to perhaps some occasional excesses even.