Which ecommerce retailers are best at personalisation. Perfecting both omnichannel retail and personalisation is no small task for retailers, yet despite the many challenges they've faced, some have thrived in a new era of ecommerce.
To uncover which retailers are personalising the shopping experience successfully, Sailthru, a CM Group brand, examined 260 retailers to develop its fourth annual "Retail Personalisation Index."The results are a scoring of 100 retail brands ranked according to varying criteria.
Working from the third annual Retail Personalisation Index, Sailthru identified 96 different traits that define how a brand could personalise the consumer experience for a customer across channels including web, mobile, email, other digital, and offline. It then surveyed 4,000 U.S. and 1,000 U.K. consumers.
This past year, there were many major shifts in consumer behaviour that affected retail marketing, as survey respondents were most likely to say that they shopped on their mobile phones more than before, at nearly 50%. Notably, nearly one-in-three (31%) consumers bought something online for curbside pickup, while one-in-four (25%) said they were more likely to open email from retailers now.
"Brands at the top of this year's Index — even those with significant brick and mortar investments — are financially successful because they operate at the speed of the customer, compared to many other organisations that have been challenged by a lack of agility," said Jason Grunberg, CMO at CM Group.

"Organisations with a focus on experience transformation across channels had the ability to thrive as consumers accelerated digital and mobile usage, and will be the first to test new approaches as people return their focus to in-store shopping."
The full ranking can be found here as well as an expanded look at the survey methodology. Below is a quick look at the 7 retailers that scored the highest.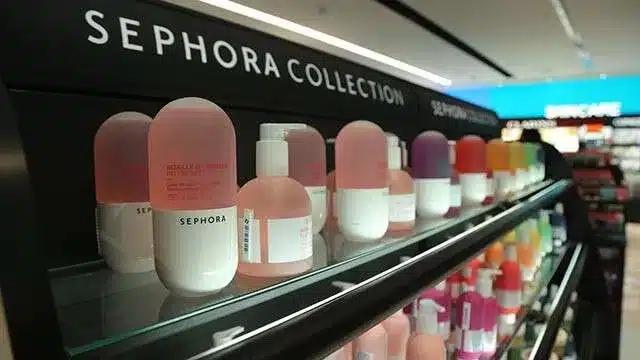 Sephora
Sephora claimed the top score for the fourth year in a row, increasing to 89 points out of a possible 100, up from 79 points in last year's Index. This is thanks to its focus on omnichannel personalisation, user engagement and new ways to provide the personalised shopping experiences it is known for. Sephora has an excellent loyalty program, which adds personalisation to customer interactions.

Its mobile app combines innovative tech like augmented reality (AR) and personalised, in-app messaging that aligns your site, mobile, and email content to the consumer's behavior. The beauty retailer isn't resting on its laurels. In addition to launching more than 60 freestanding locations and 200 locations inside Kohl's stores later this year — making the beauty retailer's largest store expansion — Sephora is also launching buy-online-pickup-in-store at all freestanding stores by April. Overall Personalisation Score: 89.
Thrive Market
Thrive Market came in a close second this year, skyrocketing to the top. The socially conscious online store offering natural and organic products at wholesale prices "doubled down on their omnichannel digital model, with well-orchestrated customer experiences,".

The brand engages with users personally, starting with its initial preference quiz, and offers true value proposition to the consumer with a huge selection of Paleo, Gluten-Free, Raw, Vegan, Dairy-Free, Nut-Free, Allergen-Free, Certified Organic, only Non-GMO foods, non-toxin baby product, home goods, supplements and vitamins. 

Through the company's Thrive Gives initiative, a unique take on one-to-one giving, every paid membership is matched with a free membership for a low-income family. "The demand surge for online grocery resulted in a huge new member spike for us here at Thrive Market, and we had to double down on optimising our personalisation efforts," Lindsay McGovern, Sr director CRM & lifestyle, Thrive Market, said in a press release. Overall Personalisation Score: 88.
Best Buy
Best Buy placed third, up from No. 5 last year, on this year's Index. The retailer fared well thanks to the company's strong digital investments that helped earn high marks for well-orchestrated online and curbside experiences, Sailthru said. "Best Buy is a de facto leader in areas like curbside pickup and mobile, which is making the brand stand out even more through the pandemic." Overall Personalisation Score: 79.
Bloomingdales
Macy's, Inc. owned Bloomingdale's didn't make the top 25 list of the Index last year, yet it shot to fourth place this year. As one of the 29% of companies in this year's Index that offered curbside pickup (as well as an online store locator to help shoppers find these locations), Bloomingdale's communication initiatives are built to handle the rapid changes COVID-19 causes. Overall Personalisation Score: 76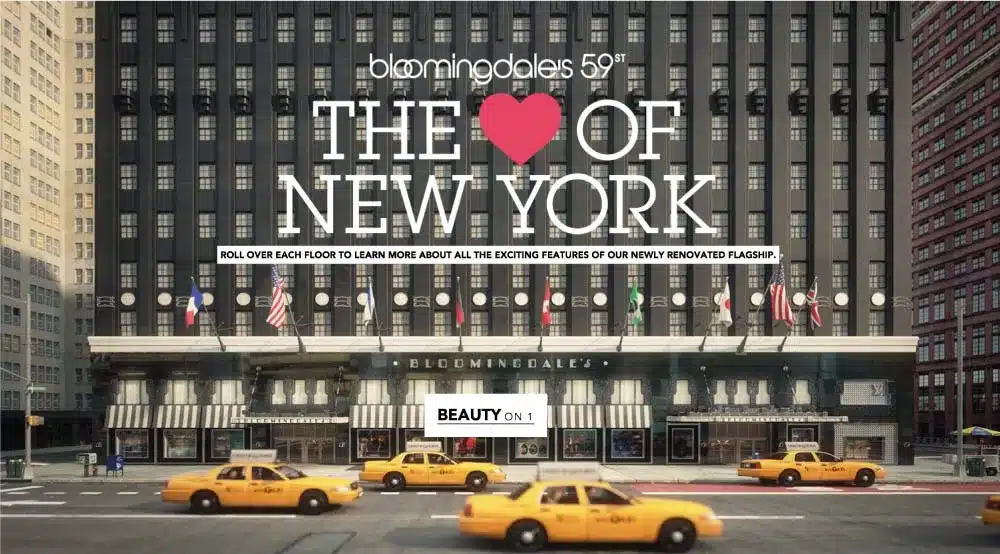 Fabletics
The athleisure brand of TechStyle Fashion Group, jumped from No. 23 to No. 5 due to its prowess in building an individualised customer experience. Fabletics makes intelligent product recommendations that increase in relevance as a shopper continues to engage with the brand, browse, and shop—personalising details on a 1:1 level as granular as the time of day a customer receives an email. "The brand's product recommendations bridge different categories of clothing, offering enough suggestions to complete any outfit. Overall Personalisation Score: 75
Adidas
The sneaker retailer jumped from its No. 9 spot last Index to No. 6 this year. It also has the highest Net Promoter Scores of any brand surveyed. Adidas builds connection with its customers by using data to give shoppers the information they need and foster loyalty through its Creators Club rewards program and other cross-channel personalisation efforts. Overall Personalisation Score: 73
Nordstrom
Nordstrom's personalisation score slipped slightly from 74 to 72, but still remains a force to be reckoned with. Nearly everything Nordstrom does is considered both an industry best practice and a best practice within our Index. The brand is known and admired by all within retail for its seemingly seamless transition from traditional department store to digital powerhouse. Nordstrom recently made RIS' list of "10 Retailer's Ruling Curbside & BOPIS" and in response to the growing popularity of curbside pickup and in-store pickup, ithas been expanding its store fulfillment capabilities, reaching one quarter of online orders being fulfilled at stores. Overall Personalisation Score: 72