The growth of courier industry in the USA is directly proportional to the growth of economic progress of the country. One of the first courier companies in the USA was Wells Fargo in 1852 which operated in the unorganised sector.
Much water has flown through Mississippi and Missouri since then. The courier industry in the USA stands at 109 billion $ in 2019 growing at a rate of around 5% since last six years.
It is expected to grow up to a whopping 400 billion $ in the next 4 to 5 years at a compounded growth rate of 8% on a conservative estimate.
The Courier Companies List
10. Pace Couriers
Based at Alabama, their office is operational 24 x 7. The company has a chain of ground transportation logistics system which is customised depending upon the client's needs. The channel logistics team of the organisation works in perfect tandem with the client team for optimum output and deliveries.
The main focus of the courier is now into servicing the retail trade as retail is very fast becoming an important area of growth in USA.
Very recently it has inaugurated a 16000 square feet warehouse at North Carolina. Pace already has undertaken a CSR initiative called Pace Foundation to serve the larger community.
https://pacecourierservice.com
9. Transportes Pitic
The organization was formed in 1973 at Mexico and has a concrete presence in transportation and distribution since then. An excellent shipping process coupled with punctual deliveries and very well managed logistics management has earned the company a great affinity amongst its clients and the industry.
The company mainly services retail, pharmaceuticals and healthcare, manufacturing and automotive industry.
Transportes Pitic also has undertaken a massive CSR campaign to serve the community in its areas of operation.
https://www.transportespitic.com
8. Spee Dee Delivery Service
Two main strategies that the Minnesota based courier company epitomises are speed and pricing both of which are very important factors today. It has got extraordinary ground delivery services with focus in Midwest of the country.
In some cases the deliveries are completed the next day itself. The company claims that with their smaller operational ambit they perform and deliver better than the usual big players in the industry.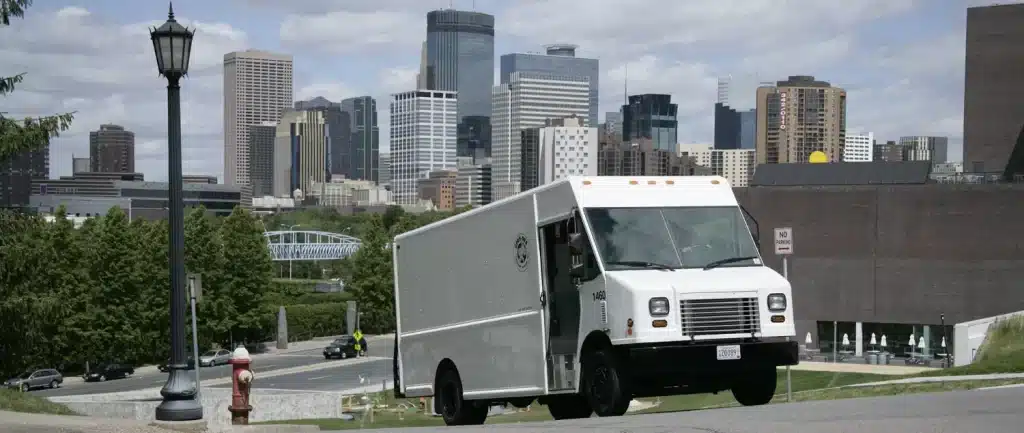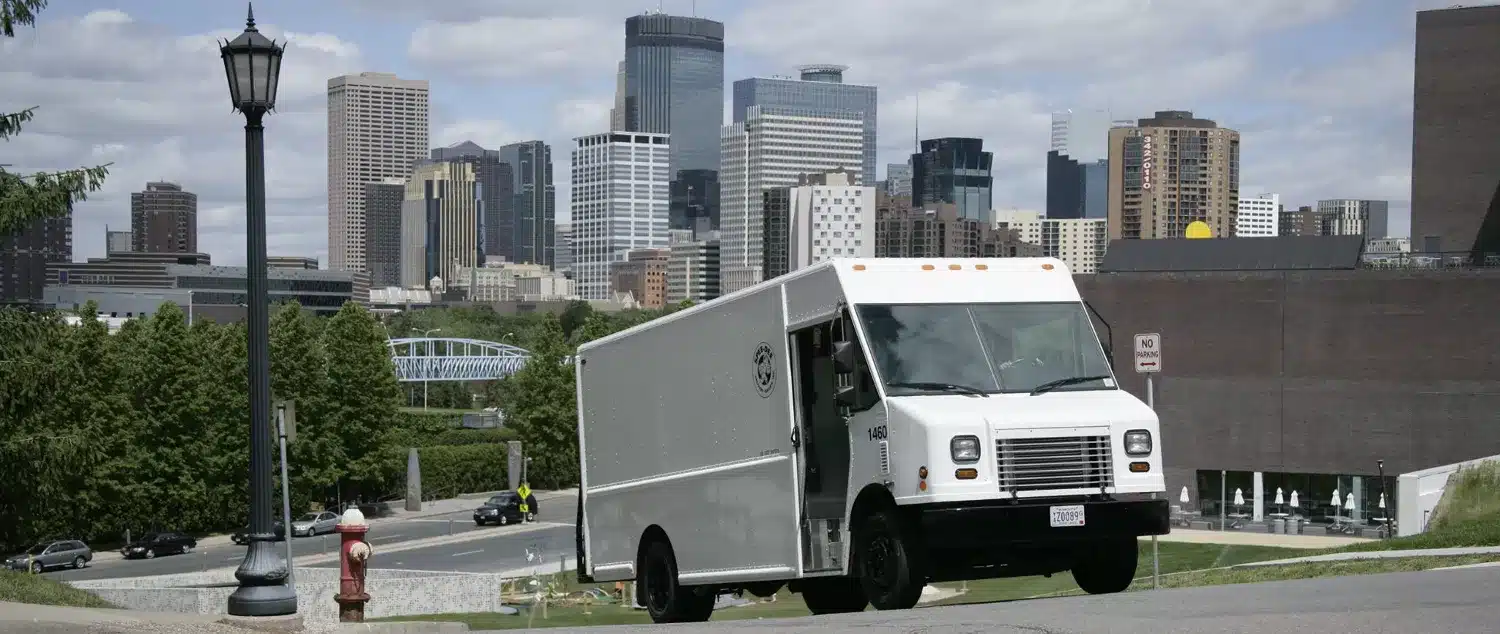 The rates offered are very competitive and the services are tailor made according to the client's requirement.
As a market penetration strategy, the company offers less than truckload delivery, on call pick-up and pick-up tag service which is unique in their respective aspects.
7. Dicom Canada
Established in 1968 and operating from Montreal, Dicom is one of the largest couriers in North America. The company has been acquired by General Logistics system in 2018.
The client's list includes small organizations as well as Fortune 500 companies. The company fleet operates cross border from Canada to the US and vice versa with full truckload and less than full truckload consignments.
Undoubtedly the sheet anchor of the company is the Regional Parcel Service famed nationally for its speed, precision, reliability and punctuality.
The tools that Dicom offers to its clients are smart 4 tracking, near perfect rate estimates and transit time calculator.
https://www.dicom.com/en/dicom/corp/home
6. LaserShip Inc
Established in 1986 with headquarters in Virginia, LaserShip specialises in picking up from the hub to the final destination of the consignment.
Focussing mainly in the Midwest and the Eastern parts of the country, LaserShip handles Amazon deliveries and in some cases, same day delivery. In 2018 the company was acquired by Green Briar Equity Group.
The courier has received certificates of appreciation and of full compliance from the ISCPO, the parent organisation of logistics management corporations in the USA .
The company is one of the best service providers in the e commerce segment and offers tailor made logistics for its esteemed clients.
5. TFI International
Established about 50 years back in Montreal, TFI is one of Canada's largest couriers with a huge fleet of trucks. TFI's US operations are also very big now possessing a massive fleet of more than 12000 trucks.
Over the years it has been making acquisitions and in 2010 took over Dallas based Dynamex thereby increasing its turnover manifold.
TFI has multiple divisions under its broad segments like truckloads, LTL, Package and courier, container transport and specialised services division operating in the energy sector with leading clientele.
4. OnTrac Inc.
Founded in 1991 and operating from Arizona, OnTrac targets the smaller businesses for its highly competitive rates and the services which is as good as professionally managed larger courier companies. Their shipping hub is also based at Tennessee.
The company also provides overnight delivery at very economical rates in Washington, Idaho, Oregon, Nevada, California, Utah, and Colorado apart from Arizona.
The company is family owned and therefore it has a distinct advantage of delivering personalised touch in its operations.
OnTrac clientele include a host of essential service providers, schools , colleges, Churches and fibre to the home companies, or FTTH companies.
3. Purolator
Headquartered in Ontario, Canada and established in 1967, the brand name is actually an abbreviation of the word "pure oil later" although it is now a purely courier company. Purolator has a business tie up with UPS for deliveries outside Canada.
The Ontario based specialised cargo airline, Cargojet operates large bodied Boeing fleet for Purolator. The company has an enviable team of ground and air logistics with nearly 100% success rate of systematic and punctual deliveries along with service.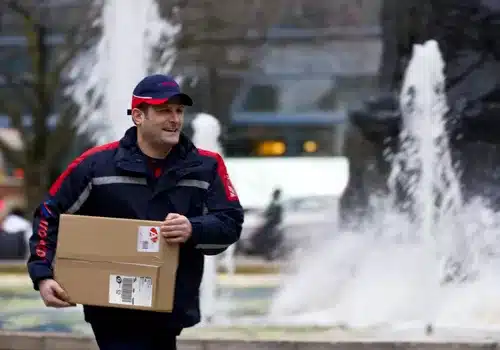 Purolator has activated " Purotouch Advantage "whereby each of its client gets tailor made customized service with long and short term solutions of its issues if any.
2. FedEx
One of the largest express delivery services companies globally, FedEx originally known as Federal Express is operating in 220 countries globally maintaining punctuality, along with exemplary service.
Unmatched services along with logistics management, reliability coupled with superior transportation infrastructure gives FedEx the cutting edge in handling almost 4 million shipments daily. Headquartered at Brussels, the main hub of FedEx is at the De Gaulle international airport, Paris .
The 50 + aircrafts fleet like Boeing 777, Airbus , McDonnell Douglas and 757 touchdown in at least 45 airports almost daily.
FedEx tracking is so meticulous and prompt that it is the second most popular service after delivery.
1.UPS
United Parcel Service as the company is also known, is an American transnational corporation based at Georgia. The forerunner to UPS was American Messenger Company formed in 1907.
After much changes the company was renamed United Parcel Service in 1919.During the course of all these years UPS has acquired a host of courier companies.
It has a host of subsidiaries under it some of them being leaders in their own domain like UPS Stores, UPS Airways, UPS Capital, UPS Logistics, UPS i- Parcel etc.
Last year UPS has got the approval of FAA the US Government Authority on aviation to fly drones for delivering health care commodities which is a milestone and a path breaking achievement for the courier giant.