With each passing year, the eCommerce industry evolves, reaches new milestones and expands into new areas. As the prevalence of online retail continues to pervade people's daily lives, new eCommerce trends emerge and dissipate, leaving behind their best aspects and discarding the less than favourable features. (User Experience).
While the core components to online retail remain the same, other facets like marketing, web design and UX eCommerce trends alter the industry for the better. However, because of this continual ebb and flow of improvement, customers are becoming increasingly finicky and demanding in what they expect from retailers. For instance, research from Adobe has shown that nearly 40 percent of consumers will bounce from an aesthetically unappealing site. Given this dynamic, merchants are continually upping the ante in developing websites that are clean, clear and easy to navigate.
Since a user's perception of eCommerce websites has become so intimately tied to business outcomes, we figured that now would be an excellent time to explore how to create a better user experience through analyzing the UX eCommerce trends set to reveal themselves in the next year.
Chatbots Score More Sales
Chatbots are a bit of a divisive topic. Some hail the technology as the best thing since sliced bread, while others feel that they are extremely overhyped. As is with most polarizing subjects, the truth likely lies somewhere in the middle. However, what is indisputable is that chatbots are extremely effective for completing specific tasks.
Moreover, as this technology continues to be adopted by all kinds of businesses spanning various industries, people are beginning to like them more and more.
When exploring chatbot statistics, this on-site feature is quite favorable as:
80 percent of shoppers report positive experiences with chatbots
69 percent of customers would rather engage with a chatbot than a person
35 percent of consumers would like to see more companies adopt this tech
While chatbots are proving to be a remarkably useful customer service tool, they also aid businesses financially. For instance, as Entrepreneur reports on how marketers are using chatbots: "Chatbots will power 85 percent of all customer service interactions by this year… In fact, chatbots will be responsible for saving over $8 billion annually by 2022, up from $20 million in 2017."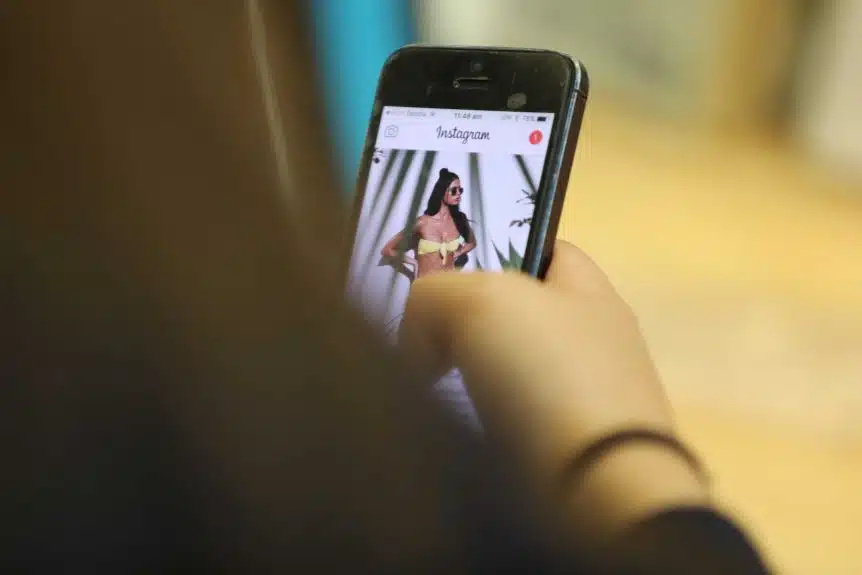 Moreover, chatbots are becoming an increasingly useful tool for increasing sales. While there is an abundance of examples of brands using chatbots to boost sales, speaking more generally, estimates from Juniper Research show that retail sales driven by chatbots are expected to nearly double each year, culminating in $112 billion in sales by 2023.
While retailers who have yet to integrate chatbots into their brand's on-site user experience may feel that doing so will be a significant investment, this is actually a misconception. In fact, one of the benefits of using Shopify and similarly structured platforms is that the company touts a multitude of apps to augment a site's functionality, including a bunch of affordable chatbots capable of meeting various needs. The fact is that chatbots can provide customer service around the clock (thereby saving brands significant sums of money) and increase sales among shoppers. Between these two capacities, chatbots are poised to be an explosive UX eCommerce trend.
Device Synchronism Emerges
With the growing necessity for omnichannel retail efforts in today's digital ecosystem, it is vital that users are provided with an uninterrupted experience as they move from channel to channel and device to device. Over the past several years, there has been a tremendous emphasis on developing a mobile-first approach. While this strategy has been absolutely warranted, the fact is that people tend to engage with brands in various ways. While a smartphone might be convenient in one moment, in the next it is an obstacle for accomplishing a task. In the growing panoply of connected devices, this is becoming increasingly true.
Therefore, one of the growing UX eCommerce trends is an independent hardware approach to UX design. Uber is an excellent example of this concept as users can begin a trip using a voice command through Google Home, only to end it using the company's mobile application or a smartwatch. This means that users can dynamically perform a single operation over various devices. As far as developing an omnichannel eCommerce experience is concerned, users should be capable of placing an item in their cart on one device, only to complete their purchase on another in an uninterrupted fashion. However, this is only one application of such a system. For those who aim to be on the cutting edge of UX eCommerce trends, establishing new ways of employing the hardware-independent approach is what it means to be innovative in the 21st century.
Custom Stock Photos Flourish
Images are a critical component of producing a steller eCommerce experience. Moreover, user-generated content is extremely popular in eCommerce circles as it enables brands to show off their products in a naturalistic way. However, many smaller brands can have trouble harvesting such images from their limited customer base. That said, generating stunning product images can sometimes be a costly endeavor if brands have to hire a professional to take the shots and refine them for publication. Yet, as the internet is notorious for providing, a solution is materializing.
As it stands, there is currently a growing list of stock photography sites that are beginning to offer subscription-based custom content services. For instance, Unsplash is now creating branded stock photos. Through this model, retailers can pay to have their products placed in free Unsplash images that can be utilized by its audience. Effectively, this means that retailers can not only get their brand name in front of millions of users, but they can also get unique product images created for their on-site user experience, social media campaigns and other promotional materials. Given the potential for this kind of service, merchants should expect to see this offering influence UX eCommerce trends over the next year.
Voice Search Continues Its Ascent
As it stands, over a quarter of Americans possess a smart speaker. Combine that with the mass proliferation of voice-activated assistants living on most of today's smartphones, and it is clear that voice search is here to stay. When it comes to voice search for eCommerce, there are significant implications for how this technology has, is and will impact the industry. In fact, as is estimated by Gartner, "brands that redesign their websites to support visual- and voice-search will increase digital commerce revenue by 30 percent." The fact of the matter is that voice search presents users with a convenient option for browsing and purchasing products, thereby making a UX design essential.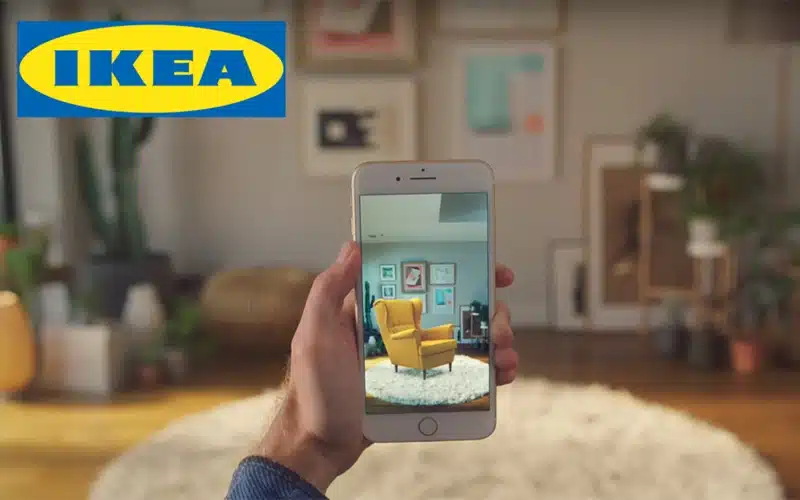 As for retailers, the data that can be harvested from voice search queries offers a tremendous opportunity for search engine optimization as various natural language technologies have turned the engine toward a more casual understanding of words and phrases. Therefore, preparing a site for voice search and implementing the option within a store gives retailers the type of data they require to succeed under Google's more sophisticated paradigm. However, in addition to voice search applications, visual search optimization is also becoming imperative as this tech is also currently gaining a foothold among shoppers. Each of these UX eCommerce trends is a clear indicator of how consumer behaviors are evolving, thereby altering the online shopping experience.
More 3D Modelling
Again, visuals are a majorly influential component of user experiences. While today's standard demands that brands tout high-quality photography, eCommerce user experience trends will begin to require that brands take their imaging to the next level with 3D modeling services. By showcasing 3D models of products, consumers can get a far better look at an item and get a better idea of how it might feel in their hands.
This is a significant development in the fight against ROPO (research online, purchase offline). Given that an individual will be capable of making a more informed decision, thanks to 3D product models, retailers who employ this strategy are highly likely to increase sales and customer loyalty. While massive brands like Porsche utilize 3D modeling for their high-end vehicles, smaller brands can also take advantage of this offering as Shopify also offers 3D modeling to help its merchants boost conversions. By offering shoppers 3D models of products, retailers can facilitate a much better user experience, increase revenues and minimize product returns.
Augmented Reality Proliferates the Market
Taking 3D modeling to the next level, offering augmented reality as an eCommerce feature is quickly becoming a powerful means of generating sales and providing an augmented user experience (see what we did there?). While augmented reality may seem like a novel, flash-in-the-pan type concept to some, others feel that its viability as a marketing tool has been proven. Given that major brands are leveraging augmented reality to drive business goals, it seems that this is less of a gimmick and more of an evolution. With the likes of IKEA, Sephora, Kate Spade and others successfully using augmented reality technology to enhance their user experience (and profits), this seems to be the decade in which AR will transform the eCommerce user experience.
Personalized Products Gain Popularity
In the era of online celebrity and social media influencers, everyone wants to stand out and be unique. They want to show that they have something that no one else possesses. Because of this craving for singularity, one of the breakout UX eCommerce trends will be the ability to customise and personalize products. By offering shoppers the ability to alter colors, patterns, slogans and other elements of their items, consumers will gain a sense of exclusivity from owning products explicitly designed for–and by–them. This eCommerce UX trend is already beginning to emerge in the marketplace as Nike allows its customers to create unique color combinations and lacing options for their footwear. Not only will this trend add to the uniqueness of the shopping experience, but it will likely add zeros to a brand's bottom line.
The Mobile-Desktop Merger
Mobile devices undeniably dominate today's digital world. Even when it comes to eCommerce, consumers are becoming more comfortable completing purchases through small screen devices. While scores of sellers have shifted their focus to producing mobile-friendly experiences and mobile-optimized sites, things are once again beginning to change. Driven in part by the drawbacks of smartphones (such as slow loading times), progressive web applications are beginning to redefine the mobile experience.
This technology represents a massive leap forward in eCommerce UX design as progressive web apps (PWAs) effectively fill the gap between a traditional website and native application. Through the implementation of a PWA, retailers can provide their customers with a far superior user experience. In fact, the enhanced UX is a significant reason why brands like Twitter, Instagram, Uber and other massive companies have deployed their own PWAs. The fact is that just like how mobile browsing has revolutionised the way individuals interface with the online world, PWAs represent the future of eCommerce and the broader digital ecosystem.
Video Hegemony Persists
There's just no denying it: Video is the single most popular form of content online. No matter if one is looking to social media or eCommerce storefronts, video content is a necessity for engagement. To be honest, as far as sellers are concerned, there is no mystery why this content is as popular as it is given that it has a proven track record of increasing traffic, click-throughs and conversions.
The bottom line here is that shoppers are attracted to video content as it is easier to digest and tends to provide valuable details more quickly than the written word. Moreover, video content (when done right) tends to elicit an emotional response from viewers, which is key in driving engagement and sales.
Given how compelling video content is in the online world generally, and in eCommerce in particular, retailers should experiment with producing various video types, including:
Product demos: Show off merchandise, giving consumers a 360-degree look at an item. Highlight the product's features and benefits while addressing common questions.
How-to videos: Demonstrate the various applications of a product and get customers excited about what an item can do for them.
User-generated reviews: Add a layer of authenticity and trust to product offerings by highlighting customers who are in love with their recent purchases.
Lifestyle reels: Craft a brand narrative and tell alluring stories about the company and its products. This year retailers can get a fresh start for their business.
As a variety of UX eCommerce trends move into the spotlight, those who seize the opportunity to be on the bleeding edge of the latest movement or craze stand to set themselves apart from the competition.
However, it is also important to remember that a solid UX design should not be sacrificed for experimentation, as this is a foundational element to sales and success in the SERPs. Admittedly, striking the right balance can be a challenge.