How to increase ecommerce revenue, for tech savvy wine merchants. Direct-to-Consumer (DTC) / ecommerce, in the wine industry is by no means a new concept as the model of building a direct, close relationship between vintner and consumer is the basis of meteoric sales growth.
Understanding the wine consumer journey and offering unique memorable experiences at each of these three touch-points represents an obvious and effective way to both sell wine as well as grow profits.
Ensure Optimal DTC Sales with a Strong Online Presence
Thanks to digital technology, your winery has more opportunities than ever before to connect with your consumer and be top of mind with an effective marketing plan. But sadly, many still struggle with the online component of DTC wine sales. Mistaken in their belief that focusing on eCommerce is not as important as tasting room sales.
When in reality, research shows that more and more people are buying alcohol from websites, with online sales consistently growing. This upward trend is only set to continue as consumer habits change, influenced by culinary tourism and technology.
But what about the remainder who don't purchase then and there?
Are you offering them opportunities to purchase in future or are you just letting them forget you? Is there an easy way to capture future sales and upsell to your tasting room guests? This is where the online sales, or eCommerce shop and wine club component comes into play.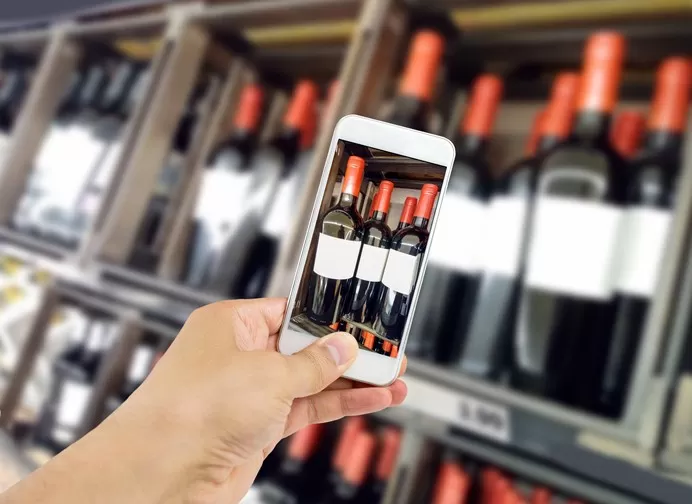 1. Personalise offerings at your virtual cellar door
Wine Australia's 2021 Cellar Door and Direct to Consumer research survey noted nearly 90% of wineries in Australia have a cellar door and this channel accounts for up to half of all DTC sales across the different winery size categories.
Wine tasting is still by far the most common activity at a winery – for sound business reasons. After all,  tasting is a multi-sensory activity. And by involving multiple senses, you involve and engage, rather than simply show and tell. Which in turn activates a physical, emotional and mental response.
Astute winery owners know that food and tour options generate significant volumes of visitors, and most importantly, drive increases in overall yield per visitor. Honing in on this area is worth strong consideration, as unique food and wine experiences are still a relatively untapped opportunity for increased turnover and business diversification.
Explore how you can upgrade your cellar door offering with something more personal to each individual consumer, using their own data captured with each visit to your site. By adding predictive personalisation software (PPS) to your site (tech stack) enable you to capture each individual's personal preferences in elements including price point, grape, bottle size, seasonality, not condescendingly educating your customer but caring to learn what they want, delivering loyalty a closer affinity with them.
Audit and Fix your Website
Don't make the common mistake of creating your website and then forgetting about it until it's necessary to upload your new wines. A website is always a work In progress, and at the absolute least, spend time on your website once a quarter to complete some basic administration. Data capture is key.
Even more so, see your website as an extension of your cellar door and ensure it consistently reflects your marketing and sales strategies.
Remember your website works harder than your cellar door – your website is actually the hardest working member of your team working 24/7/365.
WHAT TO DO
Can consumers find your website in the crowded online space -SEO? Are you ranking for your relevant keywords?
Is your site mobile-friendly (responsive)? How does it look across all devices? Remember that the majority of people now access your website from platforms other than a computer.
How does your site appear from the perspective of a first-time visitor? And a repeat customer?
Is your Online Wine Store easy to use? Does your website prompt visitors to action?
Are all purchases made in an secure environment?
Have you made your sales funnel as short as possible? The more steps there are, the more likely customers are to abandon their purchase.
Do all of your pages load quickly and easily? Do all of your links work?
Is your site up-to-date? This includes stock for sale, marketing activities, your About Us section and other business news.
Is your site copy easy to read?
Will your website cultivate loyal brand ambassadors and generate repeat sales?
If you don't feel that your website is working hard enough as a powerful inbound marketing machine you should begin by considering whether the platform it is on is up to the job. Like fine wine, insufficient care at the early stages is irreparable later.
Grow your Email List/Wine Club- database of customers – it's essential.
One of the most effective ways to drive both brand awareness and online sales is email marketing. But how can you do that if you don't collect emails from your customers?!
If you fall into this category, put it high on your list for 2021 to devise a plan for increasing the number of email addresses you capture in your tasting room and at any events you hold. Because it's time to embrace email marketing as a serious DTC sales tool.
It generates a thriving database of wine enthusiasts who know, like and trust your wine brand and actually want to purchase your wines.
HOW TO DO IT
To increase the emails you collect, you will need to give your customers a reason to part with their address and participate in this "permission-based marketing".
And if you're considering making email automation campaigns a part of your own wine marketing strategy, then you may want to take a trial of our predictive personalisation app, which treats each consumer as the individual they are.
I increase your ecommerce revenue it is essential to treat each customer as an individual, and personalise your offers to them. Thereby nurturing their loyalty to you by capturing their impression and buying habits to predict their next purchase and close the deal before your competitor's even gets wind of it. Catering for individual taste is essential as your personalisation landscape develops.

We have written an article dedicate to capturing and growing your database of customers here.
We hope you benefit from this article, please let us know if you have any concerns or questions you'd like specific help with.