A beginner's guide to predictive analytics. Although predictive analytics has been gaining popularity rapidly in the Big Data field, companies have been slow to adopt the technology primarily due to reasons of complexity and unaffordability.

However, as the data analytics market progresses, more affordable and easy to use solutions are being developed. These more versatile solutions can be integrated by ecommerce companies on a variety of platforms.
With this blog article, we will attempt to shed light on the importance of predictive analytics for ecommerce businesses.
Predictive Analytics provides ecommerce businesses with a deeper understanding of customer habits and preferences
The online retail market is developing at a rapid pace and customers are actively looking for more engaging and highly personalized retail experiences. To achieve success in a highly dynamic market, ecommerce businesses must be able to stay one step ahead of their customers. They must be able to predict what customers are looking for on their ecommerce Store.
Predictive search capabilities that can be built-in to your analytics solution will allow ecommerce businesses to analyse their past click-through behaviours, shopping history, and product preferences, in real time.
Predictive analytics will allow continuous analysis of customer data, while Machine Learning capabilities will provide the most relevant results and recommendations to users.
Many predictive analytics solutions are being made available for on-cloud deployment, which is compatible with multiple ecommerce platforms.
Not all customers will interact with an ecommerce Store in the same way. Every customer is unique and their online behaviour will differ based on individual tastes and preferences. Predictive analytics helps to assess different variable elements in a customers' behaviour. This will generate the desired engagement and responses from the customer, making their ecommerce experiences highly personalised.
Using predictive analytics capabilities that are built-in to a comprehensive analytics solution will allow ecommerce businesses to boost sales and conversions by running targeted campaigns to promote products among different audience or customer segments.
Predictive analytics can also help an ecommerce business decide the optimum prices for their products through an effective analysis of customer sentiments regarding pricing. Through predictive analytics on pricing patterns, ecommerce business owners will gain valuable insights about the highest price their customers are prepared to pay for any product.
Ecommerce businesses can harness the potential of predictive analytics to offer enhanced product recommendations and promotions
Similar to how a sales representative might make personalised recommendations to prospective customers in a physical retail store, customers on ecommerce stores are no different in their expectations. In this increasingly digital age, where a majority of customers prefer to shop online from the comfort of their homes or offices, relevant product recommendations have fast become a primary factor in the success of an ecommerce business.
To ensure a healthy conversion rate on their ecommerce stores, online retailers are making concentrated efforts to improve product recommendation capabilities on their ecommerce platforms. By harnessing the potential of predictive analytics, online retailers can gain relevant insights about individual customers.

This will help them to offer targeted product recommendations, based on analysis of past shopping history, store browsing patterns and most popular products or items within a specific price range.
Predictive analytics, coupled with advanced Machine Learning capabilities can correlate data from different sources to create personalized recommendations for particular customers or segments.
Machine Learning capabilities that are built-in to the analytics solution can closely study a customer's online behaviour, judge the popularity of different products on the ecommerce store to provide highly curated and personalized product recommendations, thereby increasing the probability of generating a successful conversion.
Predictive analytics can also help ecommerce businesses drive targeted promotions to their customers, by closely analysing campaigns that have worked well in the past. Promotions can be offered to relevant customer segments in real-time to encourage customers to complete a purchase or even to retrieve an abandoned shopping cart.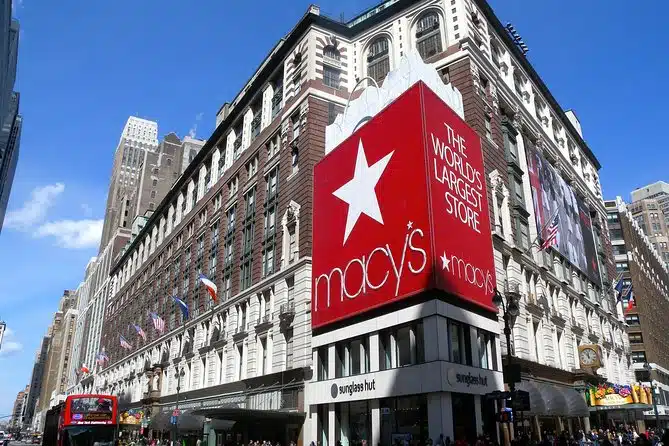 International retail chain Macy's has positively harnessed the benefits of predictive analytics by using an analytics solution that offers enhanced targeting of registered users of their website.
In the first 3 months after the implementation of its analytics solution, Macy's recorded an 8–12% increase in online conversions. This was made possible by a strategic combination of analysing customers' browsing patterns within several product categories and sending targeted promotional e-mail campaigns to various customer segments.
Predictive analytics enables ecommerce businesses to enhance pricing models
The online retail market is extremely competitive. It is an understatement to say that ecommerce stores must offer the best prices to ensure sales. Pricing products in online retail are very important to ensure the success of a brand.
Ecommerce businesses must be constantly vigilant to monitor the pricing of the products on their stores. Ecommerce stores must continually predict trends in product prices, taking advantage of festivals or periods of high visitor traffic on their ecommerce store.

With the use of predictive analytics, ecommerce businesses can create enhanced product pricing models, determining the optimum prices to effectively maximise conversions. Predictive analytics capabilities in a robust analytics solution can analyse historical data for different products, analyse customer responses to past pricing trends, and evaluate competitor pricing, to build suitable pricing models for ecommerce businesses.
Predictive analytics helps ecommerce businesses to minimise fraud
Online retail is highly susceptible to occurrences of fraud and this is a key factor that hinders a large percentage of online shoppers from completing purchases on ecommerce stores. The possibility of fraud and online payment failure is one of the leading factors that result in shopping cart abandonment.
The implementation of an analytics solution that also offers predictive analytics can reduce online credit card fraud and allow a higher possibility of successful conversions. This can be achieved through the analysis of customer behaviour and product sales. Ecommerce businesses can use predictive analytics to learn which product categories are most susceptible to fraud and manage them accordingly.
Predictive analytics that is customised for fraud management can identify any potential fraud before the completion of the customer's transaction. This will effectively reduce credit card payment failure, resulting in an increased number of successful conversions. Predictive analytics essentially analyses browsing patterns, payment methods and customer buying patterns to minimise and eliminate fraud.
The combination of predictive analytics with Machine Learning (ML) capabilities can enable ecommerce businesses to define rules and automate fraud detection and prevention.
Thus, the implementation of predictive analytics on your ecommerce store's data can ensure a more secure online retail experience as well as increased conversions and sales.
Predictive analytics offers effective supply chain optimisation opportunities for ecommerce businesses
Predictive analytics enables ecommerce businesses to understand what products customers are looking for, helps in identifying popular and not-so-popular products and product categories. Predictive analytics can play an important role in managing demand and supply of the products featured on online retail stores.
Predictive analytics will help ecommerce businesses better plan and forecast sales, improve sourcing, order fulfilments and delivery for customers. This will go a long way in improving the overall customer experience and boost customer satisfaction with an ecommerce brand.
If ecommerce businesses can effectively harness predictive analytics in their supply chain management process, they can even predict revenues from certain products or product categories and avoid undesirable situations where products might be listed as unavailable or out-of-stock.
Predictive analytics allows ecommerce businesses to make critical business decisions faster
Predictive analytics for ecommerce businesses can help them better understand customer expectations, personal preferences, and retail trends. Predictive analytics offers ecommerce businesses more advanced business intelligence and valuable real-time insights.
With predictive analytics capabilities, ecommerce businesses will be able to assess various products featured in their stores and set suitable prices that will encourage sales and conversions.
Predictive analytics, therefore, enables ecommerce businesses to make faster, more relevant critical business decisions that will have a positive impact on business performance.
Predictive analytics is crucial to the success of ecommerce businesses
The implementation of predictive analytics as a part of the analytics solution employed by ecommerce businesses can result in a massive competitive advantage for ecommerce retailers. However, before final deployment, predictive analytics models must be thoroughly tested to ensure they function as expected.
Ecommerce businesses must also closely monitor predictive analytics models periodically, to minimize the possibility of errors in data analysis.
SwiftERM use predictive analytics at it's core, it is integrated with the Shopify, Magento, WooCommerce and Opencart platforms, comes built-in with enterprise-grade predictive analytics capabilities and taps the potential of advanced Machine Learning and Artificial Intelligence features to give your ecommerce business a chance to boost conversions 6-fold, independently verified by Experian, as reflected in existing customer stats.